Wild Apricot Review - Invoice & Accounting
With its fantastic membership and event management options, Wild Apricot stands out from other subscription and recurring billing software. This all-in-one software is suitable for a wide range of organizations. But most importantly—it comes with a 30-day free trial that doesn't require credit card details! Check out its other advantages and limitations in the detailed Wild Apricot review below.
Integrations:
QuickBooks, WP, Square, Xero, +230 more
Comprehensive service:
Billing, invoicing, discounts, website building, and event management in the same bundle.
Visit Website
Best for:
MEMBERSHIP & EVENT MANAGEMENT
Strengths
Great mobile apps for admins & members

30-day free trial

Automated email and newsletter systems

Suitable for a wide range of organizations
Few native integrations

Limited payment options
Do you run a small-to-medium organization based on memberships?
Are you looking for software to help you efficiently manage your member lists, events, and automated emails?
If your answer to these questions is yes, then you're in the right place.
Our comprehensive Wild Apricot review evaluates its informative website, how useful is the support, the free trial, and more so that you can get a clear picture of the platform.
What Is Wild Apricot
Wild Apricot is an easy-to-use SaaS billing software, as well as membership and event management software owned by Personify, Inc.
It's a highly customizable system with rich functionality for different types of organizations and numerous features and plans. If you need useful, straightforward software, Wild Apricot is the ideal solution.
Wild Apricot reviews by users are mainly positive, enhancing the image of the platform.
Let's see what makes it so special.
Wild Apricot Features
Wild Apricot provides an automated application process that can save you a lot of time and effort. With its user-friendly DIY website and mobile apps, you can fully tailor the application process.
Its diverse and handy features were mightily impressive while preparing this Wild Apricot review of 2022, but it certainly has its downsides.
Let's first see what it does well.
Member Database & Tools
The member database sports plenty of useful gadgets to help you build a good relationship with your clients.
The membership applications feature can facilitate the application process for you and your future customers. With it, you can set up discount codes or send automated welcome emails to newcomers.
Your clients will always get timely reminders for membership renewals and will be invoiced promptly. Both manual and automated recurring billing processes must run smoothly and the Wild Apricot membership management platform certainly greases all the necessary wheels.
With the self-service option, your clients can renew their membership, update their profiles, register for events, etc., without your help.
Wild Apricot stores all membership information in an online member database in the Cloud. This allows you and your colleagues to cooperate in real-time—a highly valued feature mentioned in many Wild Apricot reviews.
Members-only pages like forums and blogs offer the possibility for constructive interaction between your customers.
You can create different membership directories so that your members can connect.
Additionally, the potential integration of various features and membership widgets on your website can make grant various levels of access and different types of content, based on membership levels.
They will be connected to the Wild Apricot database and automatically updated.
Website Builder
Having integrated website builder software is extremely useful but is rarely offered by Wild Apricot's competitors. It helps you create a website from the ground up and fully brand it. You can even buy a domain name.
With the DIY website manager, you can update it anytime from anywhere. And you don't have to be a techie to do all that—everything is effortless with this user-friendly software. For an easier setup, you can use one of the existing Wild Apricot website examples.
You can then tailor it to your preference with advanced site customization options and mobile-friendly website themes. Web developers and designers can even change the HTML and CSS code for you.
Payments
Wild Apricot payment processing feature saves you tons of time. It allows members to perform easy online payments. You can set up taxes or VAT and apply it in the combination of your choice.
Don't worry about your and your clients' online security—Wild Apricot is Level 1 PCI DSS compliant.
What's more, you can choose from various payment gateways, such as Wild Apricot payments, PayPal Checkout, Stripe Connect, or via mobile apps—PayPal Here and Square.
Wild Apricot keeps all your financial data in one place, both online and offline payments (cash and checks). Financial reports provide you with detailed information about your organization's revenue operations.
Some of the standard reports include a breakdown of your organization's income by source, a summary of donations by payment type, and debts by the number of days overdue.
With Wild Apricot reporting, you can also export financial data to Excel or QuickBooks.
You can also use its powerful tools to gain money for a better cause. Online donations allow you to add a donations page to your website and use it as a fundraising tool.
There are separate iPhone and Android mobile apps for site admins and event management—both exceptionally easy to use.
The Wild Apricot invoicing option for online payments is straightforward. Wild Apricot automatically generates and sends invoices to your members.
In spite of its numerous benefits, the software is not without its faults. For example, it could offer write-offs and more business metrics and work on its customer retention.
But Wild Apricot is not just a subscription management platform. It's a membership and event software too.
Event Management
Create events effortlessly and make them accessible to your members. Fill in the necessary information and your event will be added to your Wild Apricot calendar automatically.
With the custom registration forms, you can manage discounts and add-ons. Members can apply by simply filling out a form. You can also use the Wild Apricot software to include early bird pricing, coupon codes, members-only pricing, extra costs for additional sessions, and other options unique to your organization.
The next step is to promote your event. Event emails are there so you can send reminders and promotion materials to your members.
There's also the continual need to handle collections and Wild Apricot takes care of that too. With it, it's simple to track the online payments made through your website and the offline ones with the online attendee list.
Email & Contact Database
With your Wild Apricot subscription, you'll get a secure contact database. But that isn't only for keeping your member lists. You can also track other relevant info about your clients like their membership status, event registrations, donations made, etc.
With the advanced search, which allows you to use various filtering options, you can easily find members in your database.
With Wild Apricot, you can review and send automated emails and provide your members with the option to sign up for a newsletter. You can also keep track of the effectiveness of your promotions with its advanced statistics.
And most importantly—you can do the majority of these things with the iPhone and Android apps.
Mobile Apps
The Wild Apricot app for admins allows site managers to handle members and events from their smartphones. Here's what it offers:
Mobile app contact management—approve, reject, and set up push notifications on the go!
Event management—add, edit, duplicate, and delete events. Manage attendee lists with just a few taps.
Mobile app payments—accept mobile payments through the Wild Apricot app. Track your finances easily while you're away from your computer.
The subscription billing app for members allows your customers to follow up with the latest updates. It contains different features, such as:
Mobile app member directory—with this option, clients can view your directory (which you can customize), follow each other, and grow an active community.
Mobile app event registration—your members can track events from their phones, register, view their tickets, and pay online.
Online Store
Wild Apricot billing offers an integrated online store by which you can list an unlimited number of products and accept payments easily.
You can customize your products list in the unlimited product catalog. Clients can change their orders depending on the variants of the product and choose from different payment options.
Adding the online store to your Wild Apricot website is easy with the drag-and-drop website builder.
Ease of Use
You don't need to be a techie or a qualified accountant to use this service—it is extremely straightforward.
Some customers share in their Wild Apricot reviews that the user interface is a bit outdated. But they also say that it's way better to have software that's serving its purpose rather than just being sugar-coated. And this one indeed does it all.
Our impression is that the interface is highly functional and intuitive. The graphics do feel a touch outdated, but they are pretty enough.
Mobile apps are especially worth praising. Whether you're an admin or a member, you'll have an amazing user experience.
Wild Apricot Plan Comparison
All Wild Apricot plans come with a 30-day free trial. The trial is limited to 500 contacts, five admins, and 500MB of storage.
The offer embarks with the Free plan and no setup fees.
Practically all Wild Apricot plans contain the same features. The only difference is the number of contacts you can utilize and the free plan doesn't support online payments.
Otherwise, regardless of the fee you opt to pay, you can take advantage of a website builder, financial reports, member and event management, and so forth.
The Wild Apricot pricing (per month if billed monthly/yearly/biennially) and plans are the following:
WildApricot Pricing
For Wild Apricot nonprofit pricing, charity, or any other organization that might demand a customizable plan, you should contact sales.
With its numerous plans and diverse features, Wild Apricot is great for organizations of different sizes and needs.
Check out the free trial and see if Wild Apricot has the right solution for you.
Support
The customer lifecycle starts by completing a free trial setup. Afterward, Wild Apricot will offer a support coach that's available via email, live chat, or a 15-minute free phone call during workdays.
Wild Apricot has an astonishing knowledge base and an active community forum—both extremely helpful.
Wild Apricot support is available 24/5 for all customers. You can contact different departments such as tech support, billing, or sales, depending on your issue.
The agents are helpful, polite, and they answer promptly—everything you need from a support team. However, it would be beneficial to have 24/7 support, at least for the paid plans.
Wild Apricot User Reviews
The majority of online Wild Apricot reviews are positive. Users praise its great value for money and high functionality. Wild Apricot review Reddit threads depict its website as excellent and concise, containing all the necessary information.
Some users critique the software, but their complaints are not that significant. They claim that Wild Apricot is more suitable for startups, the GUI is outdated, and that there isn't much space to grow your business.
Despite these complaints, the Wild ratings on different platforms are considerably high, varying from 3.5 to 4.5 out of 5 stars.
When to Use Wild Apricot
Wild Apricot is much more than a recurring billing system. It helps you build member communities, manage your contact database, organize events, and much more.
Its awesome mobile apps can come in handy if you are frequently on the go.
Many organizations can benefit from Wild Apricot AMS (association management software). Whether you own a nonprofit, charity, association, or club, chances are it's on its list of supported organizations.
This is definitely a service worth trying—you can test it for free with its 30-day trial. And if you don't find it suitable for you, we've prepared a list of Wild Apricot alternatives.
Wild Apricot Alternatives
Wild Apricot is pretty different from other subscription management and recurring billing based platforms. It's firstly a membership and event management software.
But if that isn't what you're looking for, you might find these alternatives better for you.
Wild Apricot vs Chargebee
There are two things you have to take into account when choosing between these platforms.
First, they excel in different areas. Chargebee is a highly specialized recurring billing and subscription management software. Wild Apricot is a membership and event management service.
Second, Wild Apricot is mainly intended for organizations with various causes, while Chargebee is more suitable for small-to-medium businesses.
So your choice will depend on the type and needs of your business.
Wild Apricot vs Zuora
Zuora offers solutions for enterprises of all sizes. With its advanced analytics & reporting, it's a much better solution if you need recurring billing and subscription management software.
But when it comes to membership and event management, Zuora can't compete with Wild Apricot.
Wild Apricot vs Freshbooks
Freshbooks is accounting software with the option to add subscription and recurring billing services. Wild Apricot also specializes in event management.
They both have excellent mobile apps and options to customize everything fully but differ in their native purposes.
Now that we've discussed the essential aspects of the software, it's time for the final ruling of our Wild Apricot review.
Final Verdict
Wild Apricot is one of the best membership and event management platforms out there. It is a great app, easy to use, and even easier to customize to your needs. It's definitely worth trying.
A vast range of organizations could benefit from this software—you can use Wild Apricot for ecommerce purposes, charities, or even motorcycle clubs. Its only disadvantage is that it could have more native integrations and payment methods.
If you're still in doubt, feel free to try out its free trial, just like we did for this Wild Apricot review.
FAQ
What does Wild Apricot do?
Wild Apricot is a cloud-based membership management software. It helps you create your own website, gather your members in one place, and notify them about any updates.
It's also a great event management tool that will allow you to create and control events effortlessly with an advanced emailing system.
What companies use Wild Apricot?
Personify Wild Apricot, or just Wild Apricot, is suitable for a wide range of organizations—associations, clubs, nonprofits, and many more.
Some examples of its clients include law and library associations, fitness, garden, motorcycle clubs, foundations and charities, networking groups, etc.
How much does Wild Apricot cost?
Wild Apricot offers a free plan, as well as a 30-day free trial. If you opt for the yearly or biennial subscriptions, you'll get a 10% and 20% discount, respectively.
We discuss the WildApricot pricing in greater detail further up in our review.
Who are Wild Apricot's competitors?
Some good alternatives to Wild Apricot are Zuora, Chargebee, and Freshbooks.
If you want to know how Wild Apricot compares against these companies, take a look at the Alternatives section of our Wild Apricot review.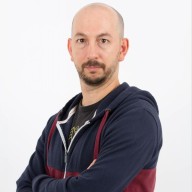 Nick Galov
Unaware that life beyond the internet exists, Nick is poking servers and control panels, playing with WordPress add-ons, and helping people get the hosting that suits them.
Leave your comment
Your email address will not be published.