What is Wrike and How You Can Use It—A 2022 Review
If you prioritize versatility and power, look no further than Wrike! With unmatched integration capabilities and numerous features, Wrike is both easy to use and impactful. Read our Wrike review for more details.
Free plan:
Up to five users
WORKS ON:
iOS
Edge
Opera
Chrome
Safari
Android
Firefox
Key features:
Project & time tracking, reports, workflow automation, time tracking, file sharing
Visit Website
Best for:
LARGE COMPANIES & ENTERPRISES
Strengths
Very secure

Wrike free trial

Powerful and versatile

Positive customer feedback
Relatively high prices

Limited time tracking & budgeting capabilities
Today's marketplace is rapidly shifting toward remote work, digitalization, and virtual team management. The traditional ways of business administration, task, and project operations are no longer effective.
Looking for new ways to approach this situation, business owners often turn to project management tools.
If you're searching for a handy solution to make your life easier, in our Wrike review below we analyze the software's capabilities in detail and present some alternatives so you can choose the best tool for your business.
Wrike Overview
Wrike is a project management system focused primarily on connecting employees and customers. It's a well-rounded solution, especially for medium-to-large businesses and enterprises.
Thanks to its quality management tools, 20,000+ companies and over 2 million individuals are using the software worldwide—it's available in ten different languages.
The Wrike software can be successfully implemented in marketing companies, creative agencies, or any other professional services.
The tool is especially useful for those oriented toward end-to-end solutions. It gives managers the necessary freedom to focus more on strategic and creative planning and less on routine tasks and repetitive operations.
Features
Despite being the main focus of our review, the Wrike project management tools are just a segment of its offering.
This doesn't mean that tracking & management of projects are the weak points of the software. On the contrary, these features are among the best and most complete in the entire industry.
Let's see why below in this Wrike review.
Project Management
Wrike's online administration tools are based on the Agile methodology—breaking up the project into smaller tasks and stimulating continuous collaboration.
The software also uses other helpful tracking solutions like Gantt charts and Kanban boards. These features are extremely comprehensive, gathering all the important tasks in one place and allowing for a more holistic approach to project management.
Automation
The Wrike features create intuitive dependencies and reduce rote work and annoying routine tasks. The software offers a multitude of templates and forms and shares and stores files in a fast and effective manner.
In addition, Wrike has recently launched a new app, called Wrike Resources, dedicated to resource allocation within one's organization.
With this handy tool, Wrike reviews the amount of work assigned to every employee and helps you identify inadequately distributed tasks. That way, you can reallocate all resources accordingly.
Collaboration Tools
Depending on the package, Wrike's collaboration features allow for a limited number of users. However, there are no restrictions to the number of team members that can be added to a project—they won't be able to edit files but will be allowed to view all the relevant ones.
The software has strong sharing capabilities, but the Wrike apps don't include any built-in chats or video communication options. To compensate for this, Wrike integrates with Slack or other similar apps seamlessly.
Issue Tracker
The Project Risk Prediction app is a machine learning system that helps you stay on top of your Wrike projects. Although it's still in the experimental phase, it's extremely useful for risk assessment and management.
It is basically a bug tracking app—it detects and alerts you about potential issues and delays so you can take action on time.
Time Tracker
The Wrike time tracking app is an excellent tool for monitoring current billable tasks and time management of certain projects.
It can be a little underwhelming when used with the basic plans—it doesn't allow the monitoring of non-billable work.
For higher-tier packages, the tool comes with a built-in timer. However, it can't be accessed without firstly opening a task, which can be a bit annoying at times.
Project Templates
The Wrike project management software offers a variety of templates and forms that you can tailor to your specific needs.
The integration with Adobe Creative Cloud further increases the customizability and usefulness of templates, especially for marketers.
Storage Space
The amount of storage space depends on the package you choose.
But with the recently launched app Spaces, you can collect all files belonging to one project in a single folder. This is an excellent way to improve the organizational structure of large and small-scale project management.
Document Processing & Proofreading
The Wrike proofing and publishing tool lets you scan documents, extract the text, and make changes to it. The cool part is that Wrike Proof works with both handwritten and printed documents.
Apart from this ingenious app, the company also offers Smart Replies for reply suggestions and Wrike Publish for publishing content.
Financial Management
If you choose one of Wrike's high-tier packages, you can enjoy advanced budgeting tools for billing, planning, and sending invoices.
Otherwise, you have to export the work and time tracking data from the Wrike dashboard and insert it into other programs dedicated to cost control and budget management.
Analytics
Wrike's capabilities for analysis and reports on various performance and task parameters are well-renowned.
Its tools help you identify recurring tasks and those without fixed deadlines. That way, Wrike users are encouraged to adopt a more flexible and holistic approach toward collaborative project management.
Wrike's project management apps monitor deadlines, workloads, delays, or other changes in the workflow to generate additional insights and thorough reports.
The company doesn't focus specifically on employee performance and other elements of organizational behavior management. But the Wrike analytics and reporting features are still useful for task monitoring and the coordination between individuals and teams.
With Global Reports, Performance Chart, and Folder Statistics, among other tools, Wrike reviews and monitors statuses and due dates.
Integrations
Wrike connects with a variety of other programs, but the exact number depends on the plan you purchase.
For instance, the famous Wrike Salesforce integration comes only with the Business plan or higher-tier packages.
Other noteworthy integrations include Marketo (a sales analysis and reporting tool like Salesforce), QuickBooks, NetSuite, Google Docs, Dropbox, Zapier, and most of the Adobe and Microsoft programs.
Wrike also connects with useful communication tools like Slack and others.
Another remarkable integration that guarantees the high quality of the Wrike security practices is Active Directory. It offers a two-factor authentication option and user audits, which are particularly useful for enterprises.
Wrike Downsides
Although it's a great solution, you shouldn't rush into buying the software without careful prior consideration. Here, we outline its most noteworthy shortcomings so that you have the full picture before making a decision.
Wrike's basic lower-tier packages could be improved. The

software

is better-suited for medium and large businesses, but the

higher-tier plans can get pretty steep

. It's not an ideal option if your budget is limited.

Wrike doesn't include native communication means

like private message channels, chats, or video conferences. You can only add comments and tags to the ongoing stream of tasks and projects.

Its

time tracking capabilities are limited

for low-tier packages. The free version is also underwhelming in many aspects. We elaborate more on this in the Pricing section of this

Wrike review

.
Plans & Pricing
The Wrike pricing plans have a few peculiarities. To give you some clarity, we explain what each package includes and how you can benefit from upgrading.
Here's a breakdown of the Wrike costs:
Apart from these, Wrike recently launched the Professional Services Version. This is the main Wrike resource management tool with financial management features in addition to those covered in the previous packages.
Marketers Performance and Professional Services Performance are essentially premium versions of the Market and Professional Services plans. They include more advanced boards and data visualization methods, as well as additional integrations that focus on human factors and performance.
The latter Wrike subscriptions are pretty convoluted and lack transparency in their pricing policy. You have to contact the Wrike support team to discuss the available options.
Let's see how you can do that in the next section of the review.
Support
Wrike customer service consists of a 24/7 Live Rep option you can access online, phone-based support, and an extensive Help Center. The latter features Frequently Asked Questions, a knowledge base, monthly webinars, online training services when onboarding, tutorials, and other informative materials.
From the "Contact Us" page, you can get in touch with the customer support team via the Wrike live chat. You can also ask for assistance using the US phone line +1 877 779 7453.
Our experience with the support crew was extremely positive. The reps were very polite and knowledgeable and responded promptly and calmly to our questions.
Ease of Use
Wrike.com has a user-friendly and easy-to-navigate website with a fresh and intuitive design.
The onboarding process can be a bit challenging. Some users complain in their Wrike reviews about the software's complexity and the large number of features.
But the convenient and handy interface of the Wrike mobile app and the easy-to-use website are enough to make up for the potential difficulties during the integration phase.
Wrike User Reviews
Let's take a look at Wrike's online reputation. G2 gives the software a solid rating of 4/5, rendering Wrike an excellent solution for managing business operations in an enterprise. Capterra rates it with 4.2/5, FinancesOnline—with 4.6/5, and PCMag gives it the more-than-decent 4/5 stars.
Apart from the occasional complaint about the complex onboarding process, users are generally satisfied with the service.
For example, a Wrike review from 2022 praises the service for its excellent ease of use and powerful tools. "The reporting services were outstanding. It ensures efficient mission and resource control."—says a satisfied user from G2.
A more critical Wrike review from Reddit outlines the company's questionable pricing practices: "After being a customer for 2 years they've just massively increased our renewal price. It's now totally unaffordable!"
Is Wrike Worth It?
So far, we've outlined the main Wrike pros and cons and evaluated its features, collaboration software tools, milestone tracking, and cost management programs.
The software is an excellent project management tool for medium and large businesses, but we wouldn't recommend it to companies with a limited budget.
However, no Wrike review can fully predict your needs and experience with the service. So make sure to try it and see for yourself.
Wrike Alternatives
To give you a better and more complete idea of the project management solutions market, we present you with the most notable Wrike competitors.
Wrike vs Asana
Asana is more intuitive and user-friendly for beginners or people with less technical expertise. But unlike Wrike, it lacks in-depth reporting and budget management tools.
While Wrike is geared toward medium and large companies, Asana is more tailored to small businesses.
Wrike vs Jira
With Jira, customization is limited to admins only. The software also lacks native budgeting and invoicing tools.
Wrike includes these perks in its higher-tier plans but can get more expensive than Jira, whose Standard package starts at $10/month for ten users.
Wrike vs BaseCamp
BaseCamp's biggest downsides are that it lacks phone support and has somewhat limited communication channels (chats, tags, etc.).
Wrike has some basic communication capabilities, excellent support, and advanced features with the high-tier plans.
Still, BaseCamp has an edge in this project management software comparison—it is better suited for freelancers and small businesses and is easier to set up and use.
Wrike vs Monday.com
The biggest difference between these two lies in the pricing policy. While Wrike focuses on offering high affordability in the form of its free package, which is highly-appreciated by Wrike users, Monday provides more premium solutions, starting from $8/seat/month.
However, Monday compensates by including customizable templates, while its competitor fights back with dependency management and sub-tasks.
Final Verdict
Wrike is an excellent software solution for larger companies and enterprises. It can be a little too much for smaller businesses with fewer and less technologically skilled employees.
Its strongest points are high security and ease of use, versatility, and massive integration capabilities—over 400 apps.
Common user complaints in Wrike reviews include the relatively high prices and difficulty of the onboarding process.
Even with these flaws, Wrike proves itself as a reliable tool for projects and work management.
FAQ
Yes, Wrike is renowned for its great concern for its customers' data security. It uses apps like Active Directory and two-factor authentication to keep your information private.
Wrike does offer a free version. For more details, go to Wrike.com or read the Pricing section of our Wrike review.
The software is mainly used for scheduling and tracking projects and tasks, as well as coordinating and managing employees.
Yes. Wrike is a solid, secure, and reliable project management tool. It currently offers its services to 20,000+ companies and over 2 million individuals in ten different languages.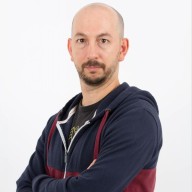 Nick Galov
Unaware that life beyond the internet exists, Nick is poking servers and control panels, playing with WordPress add-ons, and helping people get the hosting that suits them.
Leave your comment
Your email address will not be published.