Scoro Review—What Is It and How Do You Get the Most Out of It?
Tired of navigating from one dashboard to another, sending multiple spreadsheets to each of your employees? Want to have a strong grasp on the quality of communication and task management in your organization? You can get all this by choosing Scoro. We'll discuss its noteworthy features and online Scoro user reviews in greater detail below.
WORKS ON:
iOS
Edge
Opera
Chrome
Safari
Android
Firefox
Key features:
Time tracking, project tracking, workflow automation, sharing, strong integrations, free trial
Visit Website
Best for:
POWERFUL SUITE FOR AGENCIES
Strengths
Ease of use

14-day free trial

Powerful integrations

Good customer support
Relatively high prices

Tedious onboarding process
When trying to choose the best software solution for your business, there's a multitude of offers available on the market. We at Web Tribunal decided to gather information about the best and most advantageous project management solutions suited for your business needs.
We first looked for the most popular services. We came across multiple Scoro reviews that rendered the software one of the best in the industry. We tested it ourselves to see if this is true, and this is what we found:
What Is Scoro?
Scoro is an all-in-one, comprehensive tool for managing tasks, tracking time, and controlling all the essential dynamics of your workflow. It's a trustworthy and well-established service founded back in 2013 as part of an Estonia-based company headquartered in Tallinn.
Since then, Scoro has opened many offices around the world, including New York, and is now headquartered in London. As our Scoro review show further down, the platform is a feature-rich but simple project management software solution.
Scoro Features
The Scoro project management software distinguishes it from others by the completeness of its services—it is a true end-to-end solution for your business.
We analyzed the most important features in the following section of our Scoro project management review:
Time Tracker & Work Scheduling
Say goodbye to unnecessary timesheets and other redundant documents!
With Scoro's time tracking and task management tools, business administration has never been easier and more seamless.
Scoro gathers all individual deadlines, workloads, projects, and statuses in one place—a comprehensive team calendar that will save time and resources for both employees and customers.
Project Management
This is arguably the most important feature of a business software solution.
The Scoro task management and project administration tool employs an Agile methodology when it comes to planning and guiding project execution.
Thanks to this style of management, you will be able to plan tasks and meetings and allocate billable and non-billable work. You can also enjoy noteworthy features, such as real-time Gantt charts and cost control and budget management tools.
Collaboration Tools
Scoro puts a high emphasis on streamlining the communication process between employees and with customers.
More than one Scoro chat review pointed out how easy and intuitive it is to connect with all the relevant collaborators using the platform's user-friendly communication tools—chats, channels, and capabilities for sharing important files, comments, and tags.
BMS & CRM Tools
Especially useful for sales inquiries, these tools focus on tracking and management of the sales process, contacts, and collaboration histories with clients.
The Scoro CRM feature acts as a pipeline for users who wish to convert quality business leads, close deals, maintain good relationships with customers, and prospect their respective markets effectively.
Automation
Apart from offering top-notch program management tools, time & task tracker, and resource allocation means all in one place, the Scoro software also allows massive automation.
With it, repetitive or redundant tasks are part of the past. Task dependencies are taken care of by synchronizing important deadlines and increasing team coordination in the process.
Financial Management
Scoro will schedule and send late-invoice reminders and prepare credit, sales, or prepayment invoices. Moreover, the platform allows for complex and extensive analysis and reports on how your budget compares with the actual outcomes of your projects.
Dashboard and Reporting
Besides the basic project management features outlined in our Scoro review so far, the platform also offers a comprehensive dashboard containing KPIs.
These provide valuable information about how your teams behave, how well the task assignment process goes, or whether deadlines are being met or missed.
The tool serves as an excellent human resource management solution.
Customization
A nice bonus that comes with the Scoro features is that the Cloud-based service will let you customize the available tools and tailor them to your needs.
For instance, you can grant differentiated access to specific files within a project, identify product types, or create a variety of templates using bookmarks for effective and easy-to-understand reports.
Analytics
As we've already mentioned in the Scoro project management software features section, the platform offers valuable information about completed or missed deadlines, organizational performance, and other team management parameters.
Its thorough reports provide helpful insights into decision-making management and more complex forms of organizational behavior.
Scoro's team management dashboard displays the status of the project in real-time, focusing on billable and nonbillable hours.
Integrations
Another commendable advantage of Scoro consists in its integration capabilities. The platform increases its basic capabilities by allowing you to connect external programs.
Some of the Scoro integrations are Xero, MailChimp, Google Calendar, Dropbox, and Zapier, thanks to its API technology.
These powerful integrations create a more streamlined workflow, providing you with all the essential features to make sure your time and cost management are on point.
Scoro Downsides
Like any other software, Scoro has its own limitations and shortcomings. These are the most prominent ones:
The

onboarding process

is extremely lengthy and complex. In the Pricing section of our

Scoro review

, we elaborate more on this issue.

Scoro's cost

is very much like the quality of its services—considerably high. However, the prices depend on the type of package you choose and how advanced its features are.
Plans & Pricing
Scoro pricing policy revolves around differentiated plans.
Although the basic plan has a relatively affordable price and a 14-day free trial with all the features included, the cost of the more advanced packages can get pretty steep. Such a quality management solution comes at a cost.
The below prices are per single user. Each plan besides the Ultimate requires a minimum of five paying users.
As we promised earlier in the Scoro review, it's time to clarify the onboarding process issue. Scoro is a fairly complex and demanding tool, so it isn't surprising that the integration process and onboarding take longer than usual.
The company partially solves this issue by providing onboarding staff training in exchange for a considerable fee. The Standard help package costs $899, the Pro plan is $1,699, and the Custom support is $3,399.
Support
Apart from having an informative Help Center on its website, Scoro support also entails customer service via phone and email. You can request a call-back at +001 646 846 0484 for the US and +44 20 3318 4599 for the UK or contact them at [email protected].
Although we found overwhelmingly positive feedback in multiple Scoro reviews online, we decided to put the reps' knowledge and disponibility to the test. We contacted them by email and received a response after several hours.
They proved their renowned quickness and promptitude by providing elaborate and accurate information.
Ease of Use
The platform is user-friendly and fairly easy to navigate. Upon entering Scoro.com, you will find everything that you need just a few clicks away. Although there's no Scoro desktop app, the site is well-optimized and can be easily used on a PC.
It has a rich knowledge base, video tutorials, and onboarding training to compensate for the steep learning curve.
The Scoro mobile app is a more-than-useful solution for managing your virtual team and handling business operations on the go, so it's worth the hassle.
Scoro User Reviews
Scoro is one of the most appreciated and well-regarded software solutions in the industry. This is proven by its high ratings on specialized sites like G2 (4.5/5), Capterra (4.6/5), and FinancesOnline (8.8/10).
One Scoro project management review that we found outlined its excellence, ease of use, and intuitive nature, while others, depending on the industry, praise its CRM and financial analysis tools.
Although the overwhelming majority of user opinions are positive, there are also a few Scoro complaints on the internet.
For example, one Scoro review from Reddit pointed out some "fatal flaws" that the software has: "Issues like not being able to add a markup % to a job prior to creating the actual invoice, not being able to create 'sub-projects' within the bigger project path, etc."
Still, these complaints are rather scarce in comparison with the plethora of positive Scoro app reviews that flood the Web.
Who Is Scoro Best For
Scoro is an excellent software solution for a variety of industries—creative agencies, business consultancies, accountancies, government agencies, and legal services.
Its excellent communication management tools are enough to render the Scoro software one of the best project management platforms available on the market. On top of that, it is intuitive, easy to navigate, and has powerful integration capabilities and detail-oriented reports and analysis tools.
But Scoro has both pros and cons. The onboarding process can be pretty tedious, and the prices are relatively high, particularly for more advanced features.
After all, there's no such thing as a perfect service, and Scoro is no exception to this rule.
Still, it comes pretty close.
Scoro Alternatives
We know how important it is to make the right choices for your business. That's why we also analyzed some of the most noteworthy Scoro competitors, putting them up against the London-based service:
Scoro vs. Asana
Although these two project management apps are similar in many aspects, Asana is more suitable for freelancers than Scoro.
Asana doesn't have phone-based support, while Scoro is known for its good customer service.
Scoro vs. BaseCamp
A key point in every project management software comparison is the price of the product. In this case, both BaseCamp and Scoro are known for their high costs. But unlike Scoro, BaseCamp does offer a free account option.
Scoro vs. Trello
Although Trello is almost as highly appreciated as Scoro, it has some significant drawbacks.
For instance, Trello lacks templates and is not an optimal collaboration software, which can't be said about Scoro. Still, one might choose this alternative to Scoro by virtue of its affordability—$12.50/month.
Final Verdict
Is Scoro a good service? Before wrapping up this Scoro review, it is important to note that any software solution is good as long as it fits your specific business needs and unique management style.
That being said, Scoro strikes us as reasonably optimized for as many businesses and industries as possible. It has a wide variety of features and a vast palette of tools helpful for organizational behavior management.
After testing the service and digging through the numerous Scoro reviews, we can confidently say that Scoro is definitely worth trying. It is particularly suitable for larger businesses with a budget that allows investment in enhancing tools.
FAQ
Yes, Scoro is a perfectly safe software solution, using the best and newest data security tools that are available.
How much does Scoro.com cost?
The platform provides packages in the price range of $26 to $42. It also has a quote-only plan for more advanced users and several a-la-carte services.
Is there a free version of Scoro?
Yes, the service offers a 14-day free trial. You can find out more about the trial on Scoro.com.
What are the benefits of Scoro.com?
As mentioned in our and many other Scoro reviews, this project management service gathers all the essential management tools in one place. It packs advanced collaboration features and makes your life as a business owner easier.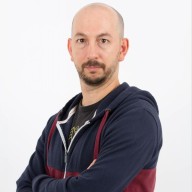 Nick Galov
Unaware that life beyond the internet exists, Nick is poking servers and control panels, playing with WordPress add-ons, and helping people get the hosting that suits them.
Leave your comment
Your email address will not be published.