Paymo Review—What Is It and How Does It Work?
Sick and tired of programs that lack invoicing, billing, and time tracking tools? Paymo comes to the rescue. Thanks to its streamlined design and high affordability, it managed to surpass its more renowned competitors and land on our radar. Curious to find out more about this project management tool? Read our full Paymo review below.
Mobile apps:
Android / iOS
Key features:
Streamline UI, free plan, highly customizable, handles dependencies
Visit Website
Best for:
BILLING & INVOICING
Strengths
Free plan

Modern website

Invoicing & billing tools

Advanced time trackers
Learning curve

Limited basic timer
In today's fast-paced business world, it is crucial to organize your team and projects efficiently.
Many project management apps were developed and promoted with this in mind. But how can you know which of them is the right solution for your business administration needs?
Paymo is a great solution, but is it the right fit for you?
To help you find out, we at Hosting Tribunal did extensive research and tested every aspect of this versatile project management tool.
Read our Paymo review to see where it excels and falls short.
What Is Paymo?
Paymo is a mid-range project management solution that handles task administration, resource allocation, invoice management, budgeting, and workload adjustments.
Although it's primarily advertised as simple project management software, its unique strengths lie elsewhere.
We read tons of Paymo reviews to see what users like and dislike about the service. Then, we tested its features to check their claims.
Here's what we found:
Paymo Features
From medium-scale project governance to communication management, Paymo provides diverse tools to satisfy the needs of every user.
Better yet, the service has some extra functionalities up its sleeve. We cover the best of them below.
Project Workforce Management
Paymo allows managers and project leaders to seamlessly assign tasks, set due dates, estimate durations, and schedule activities. The software offers all features a modern manager needs in their toolbox.
But the Paymo project solutions don't end with the essentials. Instead, the program provides workload management tools to prevent employee burnout and project templates for recurring tasks.
Visualization Styles
Paymo is known for its emphasis on data visualization styles and graphics.
With the Paymo Gantt chart or Kanban board view, you can get visual insights on your teammates' progress on tasks. Alternatively, you can inspect performance data using tables, lists, or calendar views.
Whichever option you choose, it'll help you with the cost control and decision-making processes. You'll have a better idea of the duration of tasks and more control over resources.
Automation
The best way to ensure smoother project management is to set up a clear protocol for dependencies. Easy to say, harder to implement…
But the Paymo project management tool offers a simple solution. It lets you create task dependencies seamlessly with the help of its powerful Gantt charts. You can adjust deadlines and assignees and even set alerts for approaching due dates.
Further, Paymo can manage repetitive operations, allowing you to focus on the more creative parts of your work. It spares you the ordeal of creating countless boilerplates for similar tasks and sending them to everyone individually.
Collaborative Project Management
There are several Paymo competitors that excel in the communication department. But Paymo is no stranger to collaboration tools either.
The software allows for seamless documentation and file sharing. What's more, you can comment on tasks, tag colleagues, and notify selected people.
Unfortunately, there's no built-in chat app where you can discuss changes and updates in your workflow. However, Paymo integrates with popular communication platforms, such as Slack, making up for this lack. We discuss the integrations in more detail further down in our Paymo 2021 review.
Time Tracking & Management
This is where Paymo really shines. Unlike many other scheduling and planning tools, Paymo offers advanced time trackers for every activity, billable or non-billable.
Even with the lowest-tier plan, you get a basic time tracking tool that you can start and stop manually. Just note that this timer doesn't provide the option to discard idle time.
If you get a paid plan, you'll be able to monitor all activity and get detailed insights on the time spent on every app.
Project Templates
This is yet another way in which Paymo helps you streamline workflows. Instead of building the same task lists from scratch, again and again, you can create templates.
You can save every Paymo project with all tasks and dependencies as a template and reuse it later. That way, you'll have a more professional and neatly organized workflow.
Invoicing & Billing
Although it doesn't provide the same functionality as recurring billing software, Paymo is quite advanced in this department.
Compared to other mid-range project management solutions, Paymo is better at tracking business operations and billing people based on them. It allows you to create and send invoices directly from the app and track expenses effortlessly.
Plus, you can use the Paymo timesheet option to calculate employee earnings based on their work. This makes it a great solution for budget administration and expense monitoring.
It's only surpassed by dedicated accounting programs, such as Xero or QuickBooks. These apps come up again below in the review.
Customization Capabilities
Even though it's not the most flexible software out there, Paymo does offer some customization options.
For example, you can customize your dashboard for a personalized overview of your activities and billable time. You can also tweak your workspace's design to give Paymo a personal touch and tailor it to your company.
Last but not least, you can use the program in 20 different languages. Simply select one from the menu.
Analytics
When it comes to analysis and reports, Paymo offers a more-than-decent solution.
Given its special emphasis on time management, its reports focus on the duration of each task and project. These reports will show you how much time you allocated to and actually spent on each task.
Further, you can gauge your employees' individual performance by creating "User Reports." You can also download them and come back to them later.
Many users praise this functionality in Paymo reviews. It enables managers to give actionable feedback to their team members and evaluate their productivity.
Finally, you can share the reports with colleagues and discuss their performance and potential issues.
Integrations
Paymo provides a decent number of integrations for a mid-range solution.
Possibly the most useful and popular Paymo integrations are with Slack and Google Calendar. You can use Slack to streamline your team communication efforts. Google Calendar, on the other hand, can assist you in planning and organizing activities.
Paymo also integrates with Zapier—the app that adds hundreds of other software to your toolbox.
Moreover, the Paymo integration with QuickBooks and Xero helps tremendously with your accounting and cost management efforts.
These would be especially useful if your business involves financial analysis and budget planning. However, as we mentioned above in our Paymo review, the software is already optimized for invoicing and billing. Its native tools might be enough for most users.
Lastly, Paymo connects with Adobe CC Extension or Google Apps, which can come in handy in any endeavor and business.
Paymo Downsides
Based on our experience and some user complaints we found in Paymo reviews, we compiled a list of the service's shortcomings.
Too much emphasis on billing—For a project management tool, Paymo provides an exceptionally large number of invoice and billing tools. While this isn't a bad thing per se, it might be at the expense of some project management functionalities.
Steep learning curve—Although Paymo isn't a particularly complex solution, beginner users might find the Paymo desktop app hard to grasp at first. Plus, setting up priorities and milestones is not the most intuitive process.
Limited timers with the free package—If you decide to use the software for free, you should expect limited time tracking tools. Despite its heavy focus on time management, Paymo's most basic time tracker doesn't detect idle time. If you want more advanced features, you'd have to upgrade to a higher-tier Paymo pricing plan.
Plans & Pricing
Paymo offers one free and two paid packages.
Better yet, the paid subscriptions come with a 15-day free trial. This means you can test all features for two weeks before deciding whether to buy the software or not.
Without further ado, let's discuss the Paymo plans and prices.
Pricing Plans
The basic plan allows up to ten users. It includes: Unlimited projects, the possibility to invite unlimited clients, basic Paymo time tracking tools, up to 100 tasks per project, three project templates, invoices & estimation activities, file proofing features, three time reports, Paymo mobile & desktop app, integrations, community support.
This plan allows for an unlimited number of users. It's particularly suitable for growing teams and departments, and it adds the following features to the free offer: Recurring tasks, unlimited tasks & project templates, infinite reports, unlimited invoices, estimations, and expenses. It also includes active timers, in-app tech support, 50GB storage space. According to the official website, Small Office is the most popular Paymo plan at the time of writing this review. It costs a little more if you opt for monthly payments at $11.95.
This package is designed for large teams and enterprises. It has everything included in the previous plans, plus: free training & onboarding, workload management, Gantt charts, employee leave management, priority support and 100GB storage. This plan also costs more on a monthly plan at $18.95
Support
Paymo doesn't provide many options to contact the Paymo support team. However, it does have a comprehensive Blog section packed with informative resources.
You can enjoy delightful articles, list posts, and tips about project and human resources management. In the Help section, you can also find video tutorials and useful guides on how to use different features.
To get in touch with the reps, go to the "Contact Us" page and fill in the Google form. There, you will also find Paymo's physical address. The company is headquartered in Oradea, Romania.
To test the support team, we sent the reps a message via the contact form. Many users praise the service's customer support in Paymo reviews, so we had high expectations for this interaction.
Sure enough, a polite and friendly agent responded to our inquiry after five hours. Their answer was comprehensive, professional, and polite. The reps were very responsive and knowledgeable, so we gave them the highest possible rating.
Ease of Use
Everything about Paymo's website screams "sleek" and "modern." The user interface is well-optimized, with an appealing and inviting design. You won't find endless chunks of text or outdated fonts; the ease of navigation is among the best ones in the business.
However, the actual software is a bit more difficult to learn and implement. As some users point out in their Paymo software reviews, the learning curve is a little steeper than that of the usual mid-range solutions.
This is because Paymo is geared toward budgeting and time tracking and less focused on creating and managing subtasks.
That said, you can get free training and onboarding for your staff with the Business plan.
Paymo User Reviews
It's time to see how well-regarded Paymo is in the eyes of the users and tech savvies.
On G2, for instance, Paymo enjoys a more than solid 4.5/5 rating based on 497 Paymo reviews. End-users are generous with praise, leaving comments like: "Perfect traffic control and timesheet application for agencies" or "Cool and powerful platform with minimalist design."
Paymo is also very popular on Capterra. This reputable review platform gives Paymo a 4.7/5 score, based on the impressive 412 ratings.
While some satisfied users go as far as deeming Paymo a "time and sanity saver," others complain that the app can be difficult to navigate.
If you look through the Paymo Reddit threads, however, you'll find mostly enthusiastic opinions. This is somewhat surprising, considering how hard to please Redditors are when it comes to products and services. Yet, the typical Paymo Reddit review goes as follows: "I like Paymo. It's cheap and it does everything I need."
Overall, the company's reputation is positive. You can find a few complaints, too, but they're scarce and often insignificant.
Is Paymo Worth It?
Paymo excels at budget management, invoicing, and time tracking. Plus, it has a streamlined website, positive user feedback, and a noteworthy free plan.
Its only downsides are the lack of a native Paymo chat app, the limited free time tracking tools, and the relatively hard-to-learn software for rookie users.
As you can see, the pros outweigh the cons by a lot. With its diverse functionality, the tool is suitable for most users. Still, if you're not convinced it's the right solution for you, check some of its competitors below in the Paymo review.
Paymo Alternatives
Let's see how well Paymo fares against its more reputable and experienced competitors.
Paymo vs Scoro
Sure, Paymo is quite comprehensive, but Scoro definitely has the edge in this regard. This online solution goes the extra mile and provides CRM for its users.
Besides, you won't find any contact management features in Paymo's packages. However, you will enjoy lower prices and multiple time tracking options.
Paymo vs Asana
Asana focuses almost exclusively on task management, while Paymo can handle small-to-medium scale projects and offers an invoicing service.
That said, Asana is a more renowned and flexible provider. However, Paymo fights back with the provision of active timers.
Paymo vs ProProfs
ProProfs has a much wider range of features than Paymo. Apart from being essentially the biggest quiz provider across the Web, ProProfs recently launched its project management solution.
It's very similar to Paymo's offering in terms of the features it provides. However, ProProfs's paid plans are significantly cheaper, starting at $3 per seat per year.
Verdict
Paymo stands out with its high-quality invoice managers and billing tools, but it doesn't stop there.
It provides everything a project management software should have. For starters, it keeps track of your and your colleagues' activity at all times. Paymo also features proofing tools, templates, and custom fields.
It seems like Paymo has something for everyone. For that reason, we render it one of the most robust solutions of its kind. However, if you're looking for a more experienced provider, check out our top picks of project management tools.
FAQ
Paymo guarantees that it will keep your data safe and private at all times.
Is Paymo better than Trello?
While Trello has a Kanban-like design and specializes in task management, Paymo focuses more on Gantt charts and billing tools.
Which is better depends on how you want to use the app.
Yes, Paymo is highly reliable, effective, and legitimate. If you want to find more about it, check out the full review above.
Paymo does offer a basic free plan with limited features and a 15-day trial with paid packages. Find out more about its plans and pricing above in the Paymo review.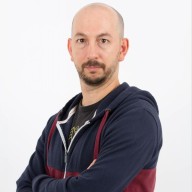 Nick Galov
Unaware that life beyond the internet exists, Nick is poking servers and control panels, playing with WordPress add-ons, and helping people get the hosting that suits them.