MyTasker Review—Is It The Right Service for You?
With its great variety of services and highly qualified professionals, MyTasker can find the best assistant for you. But that's not all—it offers a range of unique solutions spanning from business formation to digital marketing. Read our MyTasker review to find out what they are.
Document preparation:
Yes
Key features:
Affordable, varied payment plans, excellent SEO, great customer feedback
Visit Website
Best for:
TEAM-BASED ONLINE ASSISTANCE
Strengths
Affordable prices

Excellent SEO services

LLC registration in India

Great customer feedback
No onshore option

Ambiguous free trial offer
The multitude of companies offering online assistants for small and large businesses is overwhelming.
Why choose MyTasker exactly?
In this detailed review, we examine MyTasker's pros and cons, evaluate its pricing policy and customer support, and give an overview of user opinions.
Read our thorough analysis below to find out what makes MyTasker so great and whether it's the right solution for you.
What Is MyTasker
MyTasker started back in 2012 as a contact service on Freelancer.com. Since then, the company has gained autonomy and became one of the largest and most popular outsourcing firms.
But what can you outsource to MyTasker?
From receptionist work, online and phone support to web development, design, SEO, and digital marketing—your dedicated virtual assistant will take care of any administrative task seamlessly and timely.
Location
Founded by three veteran VAs, MyTasker is based in Kolkata, India. It doesn't have office locations in other countries, but the MyTasker services are available worldwide.
The MyTasker team works under the same roof, providing quality assistance to customers everywhere.
Languages
All MyTasker executive assistants are proficient in English.
Plus, most employees are from India and speak Hindi or Bengali too.
They can handle tasks in these languages if needed.
MyTasker Best Features
After extensive research and digging through the numerous MyTasker reviews, we compiled a list of the service's most noteworthy features:
MyTasker's experienced VAs are specialized in a wide range of services

—Whether you need accounting assistance, IT support, content writing, or other kinds of

administrative services

, MyTasker can find you an expert.

MyTasker is a cost-effective alternative to classic on-site assistance

—Its services are very affordable. We discuss the plans and pricing further down in the

review

.
The company guarantees 24/7 support

—Thanks to the

emergency support

feature, your clients can receive guidance at any given time. Whenever they need help, MyTasker's employees will be at the other end of the line.
MyTasker offers backup solutions to prevent unforeseen difficulties

—If your

dedicated virtual assistant

is unavailable for whatever reasons, a fully trained and knowledgeable backup VA will replace them.
The organization has a unique team-based approach

—MyTasker employs top-notch

human assistants

, who allow you to

outsource tasks

in multiple areas. The company

can assemble a team under the supervision of a

dedicated account manager

for you.
MyTasker has gained a lot of experience throughout the years

—You can rest assured your projects and tasks are in good and well-versed hands. The vast experience of the company is a common point of praise in

MyTasker reviews

by end-users.
Security is one of MyTasker's strongest points

—The platform has a "Web Login" portal where clients share their credentials. This means your password will be encrypted, ensuring your complete privacy!
Thanks to its latest Business Setup feature, MyTasker provides LLC formation services

—While there are plenty of dedicated

LLC formation firms

, this is a unique addition for an outsourcing company. With MyTasker, you can register your business in India.
What We Disliked
After examining the service thoroughly, we dug into the plethora of MyTasker user reviews. This time, the objective was to see if our standards align with the demands of other customers.
The service stood our test, but we did notice a few weaknesses. Let's see what they are:
MyTasker is based in India

—Of course, one might argue that this is an advantage, as it usually comes with lower prices. Still, it'd be better to have both offshore and onshore options to choose from.
The trial period is not clearly delimited

—The description on MyTasker's official website is vague. It seems that it's more of a setup process than a period of time during which you can outsource

virtual administrative services

at no cost. Plus, the "free trial" has a $1 activation fee, and its duration isn't specified.
MyTasker Price & Subscriptions
In this section of our review, we give an overview of MyTasker's pricing policy.
Apart from the following paid packages, the company also offers a free trial. As we mentioned earlier, this is an onboarding period designed to get clients accustomed to the MyTasker services before they choose a plan.
They all include the entire range of services. The difference is in the available hours.
Let' see all options:
MyTasker Support
MyTasker provides several online resources and communication channels. You can find MyTasker's phone numbers on the "Contact Us'' page and call one of the four support offices.
There's also an email address ([email protected]) and a contact form so you can write to the support crew.
We contacted the team via email to see if the positive comments we found in multiple MyTasker reviews are justified. We had a few inquiries about the virtual assistant services list—specifically, about the SEO offering.
The agents answered after a couple of hours, giving us extensive information about MyTasker's SEO services.
The reps were knowledgeable, detail-oriented, and friendly.
MyTasker User Reviews
As part of our MyTasker review, we dug through customer feedback websites to see how others feel about the service.
We found hundreds of user reviews, many of which were overwhelmingly positive. Some praise the professionalism of agents: "The team understands what I'm looking for and adapts quickly to any changes. I've had the chance to work with the best virtual assistant ever!".
Others are satisfied with the price-to-quality ratio: "My VA's patience was unparalleled. The cost of the service was fair." or "They've made our job a lot easier and MyTasker is a pretty cheap virtual assistant as well. I highly recommend it."
Unfortunately, there are no MyTasker BBB accreditation or user reviews. In fact, the company isn't even registered on the platform. We didn't find any MyTasker reviews on Reddit either.
We did come across a few negative opinions on other sites. such as the following: "This seemed to show a reluctance to accept error on their side, an attitude of 'if we don't mention a problem, or shortfall, it's not there.' This made me cross MyTasker out from the list of best virtual assistant websites."
Such MyTasker reviews in 2022 are scarce, though, pointing out what seem to be isolated incidents.
It certainly didn't make us cross MyTasker from the list of the best virtual assistant companies.
Is MyTasker Worth It
After thorough research and active testing of the product, we can confidently say that MyTasker is among the best virtual assistant companies out there.
It offers a wide variety of features and qualified experts at affordable costs. But it truly stands out with its high concern for security, LLC incorporation option, and positive online feedback for its executive assistant services.
Of course, not all MyTasker reviews are flattering. Some end-users complain about the lack of onshore packages or the ambiguous free trial. While these are valid concerns, they don't affect the overall quality of the service.
MyTasker doesn't provide fully automated assistant services but has a unique team-based approach. For a very reasonable price, you can get a team of highly qualified dedicated virtual assistants at your disposal.
Alternatives of MyTasker
To ensure you have all you need to make an informed decision, we give you an overview of MyTasker's main competitors.
MyTasker vs MyOutDesk
Both of these companies are major players in the virtual assistance space. However, MyOutDesk performs in-depth, almost FBI-equivalent background checks of its candidates.
The MyTasker reports on applicants are less thorough, but it still employs highly qualified professionals. Plus, it is cheaper than MyOutDesk.
MyTasker vs 24/7 Virtual Assistant
You can accomplish a lot with the MyTasker services—you can count on it for phone support, web development, design, and much more.
But can you enjoy high-quality meal planning or travel administration?
24/7 Virtual Assistant is based in the US and can help you organize things at a different level. Still, MyTasker fights back with a unique startup formation service and SEO expertise.
MyTasker vs ClearDesk
ClearDesk can't compete with MyTasker in terms of pricing. It offers 60 hours of assistance per month for $1,000.
Its biggest advantage is that it has office locations in the US, unlike MyTasker.
It is more suitable for small businesses and real estate endeavors, while MyTasker covers a wider range of needs.
Final Verdict
As our MyTasker review comes to an end, we would like to remind you that people are the strongest asset of every organization. The most important condition for a successful collaboration with your assigned assistant is to find the best match for you.
Luckily for you, MyTasker excels at connecting business owners with the most suitable assistants.
Although we didn't find a single MyTasker review on Reddit or BBB, there are many positive comments on other platforms. Users often praise the professionalism of its online assistants—proof for a job well done.
FAQ
Yes. MyTasker is perfectly legitimate. It provides top-quality virtual assistant services and receives huge amounts of positive feedback.
Is there any MyTasker discount or coupon?
There is a great MyTasker deal in place at the time of writing. While the offers change, there's always some discount in place.
All you have to do is go to MyTasker.com, and a banner announcing the deal will pop up.
Where is MyTasker established?
MyTasker is an India-based service with head offices in Kolkata. It's also among the best virtual assistant companies in India that provide services worldwide.
Yes, MyTasker is a high-quality service and a trustworthy company. To see what it has to offer, read our detailed MyTasker review above.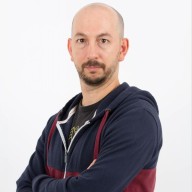 Nick Galov
Unaware that life beyond the internet exists, Nick is poking servers and control panels, playing with WordPress add-ons, and helping people get the hosting that suits them.
Leave your comment
Your email address will not be published.