Mavenlink Review—Is It the Right Management Solution for You?
Every manager should have a strong suite of business intelligence tools in their arsenal. Mavenlink goes above and beyond to deliver diverse project management solutions through detailed reports and analytics, comprehensive billing tools, and impressive M-Bridge software for integrations. To see what else it has to offer, read our Mavenlink review below.
Integrations:
G-Suite, Salesforce, Xero, Oracle, HubSpot, Slack, and more
Starting at:
$19/seat/month
Visit Website
Best for:
ADVISORY SERVICES
Strengths
Advanced budgeting

Stellar customer service

Business intelligence tools

Granular resource planning
No chat app

Non-intuitive UI
All project management apps have the tools to streamline your workflow and optimize team processes. But very few of them provide such a wide range of features as Mavenlink.
Mavenlink sets out to bring extra value to your organization. Thanks to its impressive kit of business intelligence tools, you can create growth roadmaps, improve forecasting, and develop complex strategies.
Read our Mavenlink review below and find out what else you can achieve using this software.
What Is Mavenlink?
Mavenlink is a fast-growing project management solution. It is designed to ease your work efforts and improve collaboration within your team. It is equally useful for medium-sized teams and large enterprises—it has something for everyone.
Although it looks like a traditional project management cloud service at first glance, it's actually much more than that. It helps you plan and allocate resources based on the team's ongoing needs.
Plus, it facilitates decision-making and makes collaboration fun.
Let's see exactly how Mavenlink handles all this.
Mavenlink Features
How can Mavenlink accelate your outcomes and increase your bottom line? By providing targeted solutions.
To illustrate what that means, we analyze its services in detail below.
Project Workforce Management
Along with the resource allocation feature, Mavenlink's project management tools are the company's bread and butter. With them, you can handle activities at different scales.
For starters, it provides operations management features, which are basically task organizers. You can use them for scheduling, setting deadlines and durations, assigning tasks, and monitoring progress.
Next, you can handle activities at the project management level. This includes setting recurring tasks, using project templates, coordinating task workflows, and keeping everyone updated.
Last but not least, you can get a bird's-eye view of all activities with the Mavenlink Gantt chart. This will give you useful insights into the state of the project and what can be improved.
Resource Management
Every business needs a bullet-proof resource manager. Mavenlink comes to the rescue with its "Dynamic Resource Optimization" toolbox.
This solution allows you to inspect graphics and statistics and adjust project costs and resource allocation accordingly.
For example, you can see employees' best skills and decide which task is most suitable for them.
To further improve decision-making managing, you can check their workloads and assign activities accordingly.
Project Accounting
The Mavenlink project accounting features help you plan budgets and keep your projects on track. You can seamlessly track expenses and compare your planned budget with the actual financial outcomes.
What's more, you can increase transparency by keeping your stakeholders informed at all times. Plus, with its advanced financial analysis tools, you can significantly improve cost control and budget management.
How?
By uncovering hidden profit and monitoring billable hours, burn rates, and timecards. Billing clients will also be a breeze—you can link invoices to your project in a matter of seconds.
Team Collaboration
With Mavenlink, communication management couldn't be easier. Using the dashboards, you can update the entire team and keep everybody on the same page.
Although Mavenlink doesn't offer a native chat app, you can effortlessly integrate the software with a communication-focused program. Besides, its proprietary tools allow you to tag teammates, post comments on tasks, and communicate via the activity feed.
Finally, you can create smart synergies and intuitive task dependencies for your team. And if you want to restrict access or control for certain employees, you can create role-based permissions.
Business Intelligence
Unlike most of its competitors, Mavenlink places high importance on in-depth analysis and actionable insights into individual and group performance.
It supercharges your risk assessment and management abilities, giving you a bird's-eye view of your project's revenue, margins, and resource capacity. This way, you can plan your actions, forecast potential outcomes, and make better strategic decisions.
We discuss how you can manage these reports further down in the Mavenlink review.
Advisory Service
Mavenlink sets out to help you with the ins and outs of your business. For that purpose, it provides a remarkable advisory service. It is aimed mainly at managers and executives who run professional services.
You can consult one of Mavenlink's specialists with experience in your domain. They can help you assess your goals and resources and find the right approach for your management style.
Analytics
After conducting extensive research and reading numerous Mavenlink reviews, we can certainly say that the company offers some of the best analysis and reports on the market.
Mavenlink offers more than 60 service-centric reports. This means you can choose to include the most important parameters for your industry.
For example, if you manage an HR team, you can focus more on human factors and organizational behavior management. If you run a team of marketers, you might want to look at work speed, deadline adherence, and word count.
Plus, the Mavenlink timesheet and graphs give you actionable insights and facilitate data analysis, making the evaluation process seamless. Lastly, you can export individual and team reports, share them with third parties, and customize them.
Integrations
It's time to look at the wide palette of Mavenlink integrations.
Unlike other project governance programs that use Zapier to give you access to customizable integrations, Mavenlink employs its own tool. This software is called M-Bridge and is designed to connect Mavenlink with various apps that are relevant to your industry.
In terms of native integrations, Mavenlink offers numerous and useful options. To supplement the file attachment options that come with the Mavenlink desktop app, you can use G Suite.
The integration with CRM tools, like Salesforce, Netsuite, Expensify, QuickBooks, and Xero, can further improve billing and invoicing.
What's more, you can connect Mavenlink with Oracle, Microsoft Dynamics, and HubSpot to streamline workflow management.
Finally, the Mavenlink integration with Slack can enhance collaborative project management at every organizational level.
Mavenlink Downsides
Since no business administration service is perfect, in this section, we outline Mavenlink's main shortcomings.
Costly and unclear pricing structure—Unfortunately, Mavenlink's pricing lacks transparency. You have to make an extra effort to find the prices. When you do access them, keep in mind that you won't find the lowest rates in the business.
No Mavenlink mobile app and native chat—Although Mavenlink is a very comprehensive service, it still lacks some useful functionalities. The most notable ones are the native chat and mobile version. That said, you can find the Mavenlink desktop timer—a time tracking and management tool—on AppStore.
Not the most intuitive solution—Mavenlink is extremely feature-rich, but that comes at the expense of its ease of use. It has a rather steep learning curve.
Plans & Pricing
The main issue with the Mavenlink pricing policy is that you have to provide your company's details to see the options available.
Although that ensures a more personalized experience, it requires extra effort.
After conducting extensive research and reading multiple Mavenlink reviews, we found that Mavenlink offers two packages for smaller businesses.
Pricing Plans
Support
Next up in our Mavenlink 2021 review, we evaluate the company's customer service.
The simplest way to get in touch is by entering the "24/7 Support" section. You will find it listed on the bottom of the Home page under "Resources." There, you can fill in a contact form with your information and submit a ticket.
Alternatively, you can access the "Resources Library" to browse through the multiple research reports, customer success stories, and other informative pieces. Further, the Mavenlink blog section contains useful articles, list posts, detailed guides, and news.
To get down to the nitty-gritty of the Mavenlink project management functions, you need to access the Knowledge Base.
This is an extensive help center containing thorough answers to your questions, information about the M-Bridge software, API Docs guides. You can even find a noteworthy training center with tons of courses.
And if you prefer a more personal touch, Mavenlink has a phone line you can call for general inquiries. You can find the number at the bottom of the Home page, along with the social media handles.
Many users praise the support crew and the rich knowledge base in their Mavenlink software reviews.
To confirm their claims, we tested the quality of customer service ourselves. We phoned the team, and a prompt and knowledgeable rep responded within minutes.
They provided a friendly, patient, and professional response.
Ease of Use
Mavenlink is not the most intuitive and easy-to-use solution out there.
This is reflected in several Mavenlink reviews. For example, one user says: "There are parts of the tool that seem very disconnected from one another and cause inefficiencies."
Mavenlink's steep learning curve might be due to the abundance of features it provides. Even so, we would like to see some improvements in the Mavenlink mobile version and desktop app in terms of design and interface.
The same issue is at play when it comes to Mavenlink's official website. Although it has a modern and sleek appearance, it's still a bit more difficult to navigate than other websites.
Plus, the information about prices and features is not as accessible and transparent as we would like it to be. Still, with a few extra clicks, you can enjoy tons of educational resources and detailed insights.
Mavenlink User Reviews
It's time to tap into Mavenlink's online reputation and customer feedback.
On G2, the service has a decent 4/5 rating, averaged from almost 650 reviewers. Although not the highest one, this score indicates that Mavenlink is reputable and sought-after. TrustRadius gives Mavenlink a 7.7/10 rating. On Capterra, Mavenlink is slightly more popular, with a 4.2/5 score.
Positive Mavenlink reviews contain praises for its real-time analytics, budgeting tools, time tracking and management features, and resource planners. The most frequent complaints revolve around the platform's poor usability, sluggish interface, and steep prices for small businesses.
When checking Mavenlink Reddit threads, we came across some very comprehensive and accurate descriptions of the service. Users are not ecstatic, but they do appreciate it for its benefits.
Take this segment from a Mavenlink Reddit review, for example: "I actually like what I see so far but it does seem rigid in that everything has its place and if you don't find the right spot you can't do what you wanted."
Overall, although Mavenlink faces some criticism, the positive feedback outweighs the complaints by far.
Is Mavenlink Worth It?
Mavenlink might not be among the oldest or most renowned solutions but it's trustworthy and reliable and commands a loyal fan base.
Its business intelligence features and useful insights can satisfy even the most demanding managers.
Mavenlink's project management solutions are most suitable for medium and large teams with a tight budget.
If you run a smaller organization or you're simply not that enthusiastic about Mavenlink, the next section is for you.
Mavenlink Alternatives
As promised, in this section, we evaluate some of the most renowned services and we put them up against Mavenlink.
Mavenlink vs Asana
The thing that Asana excels at is one of Mavenlink's most glaring weaknesses. Unlike its more rigid opponent, this alternative to Mavenlink is extremely flexible and customizable.
However, Asana doesn't provide business intelligence tools and is far more limited in terms of analytics. Make your choice based on your own needs and goals.
Mavenlink vs Chanty
We are talking about two different approaches to virtual management. Chanty is specialized in collaboration management and task-based communication.
Mavenlink doesn't offer built-in chats, but you can still share files and comments with your coworkers. On the other hand, Chanty is less focused on accounting and advisory services.
Mavenlink vs Paymo
Both of these tools excel at billing and invoicing. The thing that differentiates them is pricing.
Paymo boasts an advantageous free plan, while Mavenlink's minimum rate is around $19/month.
What's more, Mavenlink provides integrations through its proprietary M-Bridge software, while Chanty requires the installation of Zapier.
Mavenlink vs Ravetree
Ravetree is an all-in-one Agile solution for project management. Mavenlink is not far from this description either. The main difference is that Mavenlink doesn't provide as many data visualization styles as Ravetree.
Mavenlink fights back with its numerous informative resources and business intelligence tools.
Final Verdict
As our Mavenlink review comes to an end, we would like to highlight the main pros and cons of the service again.
Mavenlink is designed to cover the needs of top-level managers and executives. Hence, it concentrates on providing actionable insights, powerful analytics, and granular budget planning. Plus, it has an extremely detail-oriented approach to resource management.
That said, it's not the cheapest tool in the game and there's certainly room for improvement. Still, Mavenlink would be a useful and attractive addition to your arsenal.
FAQ
No, Mavenlink is not a free service. Its prices start at around $19 per user per month. You can check out the rest of its plans in our Pricing section above.
Is Mavenlink better than Trello?
Trello is a Kanban-based task management app. Mavenlink, on the other hand, provides insightful Gantt charts and advanced reporting.
Besides, Trello is better-suited for small teams and individuals, while Mavenlink works best for larger organizations.
Mavenlink is completely secure and legitimate. It keeps your data private and safe and doesn't sell it to third parties.
Yes. Mavenlink is a reliable and functional solution. To learn more about it, read our in-depth Mavenlink review above.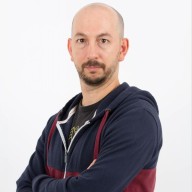 Nick Galov
Unaware that life beyond the internet exists, Nick is poking servers and control panels, playing with WordPress add-ons, and helping people get the hosting that suits them.