Hive 2022 Review—Find Out How Good the Service Really Is
Hive is the perfect choice for a complete and balanced project management tool. Budget-friendly, feature-rich, and secure, it has everything you need to stay on top of your business operations. For more details, read our Hive review below.
WORKS ON:
iOS
Edge
Opera
Chrome
Safari
Android
Firefox
Key features:
Project and time tracking, file sharing, workflow automation, many integrations, analytics
Visit Website
Best for:
AMAZING COLLECTION OF TEMPLATES
Strengths
Powerful analytics

Lots of integrations

Mostly positive reviews

The Holy Trinity—Agile, Kanban, & Gantt
No billing feature

Limited free version
Founded in 2015 by John Furneaux and Eric Typaldos, Hive has followed the path of many similar SaaS providers. It grew exponentially year by year, continuing to improve workplace collaboration and streamline the workflow for numerous businesses.
So what makes it stand out from the crowd?
In this Hive review, you will find out the secret of its success, the opinion of its users, its plans and pricing, and much more.
Hive Overview
With an ambitious aim—"improve workplace productivity for companies of all types and sizes" and an attractive motto—"built by the users, for the users!"—Hive project management software seems to deliver what it promises.
It guarantees improved communication across teams and departments, seamless project governance, a more transparent work process, and powerful capabilities for decision-making managing.
In the next section, we analyze the most notable Hive features and their functionality to see how it achieves that.
Features
If you're already familiar with similar project management tools, such as Asana or Monday.com, you probably won't be surprised by the list of features below.
Hive doesn't hide any surprises in its all-in-one package, but it excels at delivering them in a user-friendly manner.
Project Management
The management of your Hive projects is easy with the numerous, flexible, and powerful administration solutions it provides.
For starters, it has a long and diverse list of data visualization tools—from Kanban and Gantt charts to portfolio views and personal to-do lists, and more.
It is up to the manager to choose the view that is most suitable for their industry and goals. Whichever option you pick, you can rest assured that all updates will be visible across projects!
Automatizations
The Hive project management software also shines with its intuitive automatization options and useful templates. These save valuable time and let managers and employees concentrate on the meaningful aspects of their work.
For example, you can create buttons that automatically trigger the completion of a workflow and use Hive Templates to generate repeatable or recurring tasks. You can also set dependencies with the help of Action Cards—the building blocks of the Hive software.
Collaboration Tools
We at Web Tribunal have one thing in common with Hive—we're obsessed with communication management and the organization of virtual teams, which are paramount in today's workplace.
Hive met and even exceeded our expectations in this regard.
It offers invaluable tools, such as built-in direct messages. You can also tag teammates and collaborators, store and share important files and multimedia, and even replace your usual email apps with Hive Mail.
Hive Time Tracking
Although you'd think that this is a must-have for any simple project management software, the truth is that not all business administration apps offer this feature with their basic plans.
Some even completely lack timers or other time tracking options.
Luckily, this is not the case with the Hive apps. With Hive's time tracker, located on the top panel, you can improve your time management and monitor all your tasks.
Issue Tracker
If all this wasn't enough to impress you, the extremely helpful alerts the program sends when a project appears to fall behind or be delayed sure will.
Hive also reviews the employees' schedules and draws your attention toward those who have a too high or too low workload at any given time. You can now plan your resource allocation and project-scheduling with more confidence and fewer headaches!
Project Templates
The template department is one of the best-represented in Hive's offering.
With Hive Forms, you can collect and parse a variety of data that might be useful for your business.
Hive Templates, on the other hand, facilitate the automation of the workflow and allow you to assign and reassign tasks as you please.
Hive Proofing
This is one of the newest Hive tools. It's particularly useful for content creators and marketing agencies since it simplifies the creative process by limiting the good-old feedback loops and approval cycles.
With this feature, you can instantly provide feedback or share proofs, whether you use the web version or the Hive mobile app.
Personal Dashboard
The Hive business tools are not limited to the organization or team-level boards and calendars. In fact, Hive offers options for individual dashboards, called My Actions.
This is basically a simple "to-do" list with all the actions assigned to you.
With this feature, you can see the status of your projects and, thanks to the Hive subtasks options—a more detailed breakdown of your tasks.
Hive Analytics
Hive's analyses and reports are amongst the most powerful and comprehensive ones on the market.
The almost unmatched capabilities of the platform's reporting tools are frequently praised in Hive reviews. These include employee monitoring, performance assessment, workload control, business analysis, and even risk assessment and management based on forecasting reports.
Thanks to the Hive resource management features, you can predict future successes and failures and develop better scheduling and cost management. All of that, while keeping an eye on your employees' ability to meet deadlines and handle their operations in a timely fashion.
Note that Hive Analytics is a separate tool that comes only with the Enterprise package, which we will discuss further down in our Hive review.
Hive Integrations
Hive doesn't claim to be the solution to all your problems, nor does it pride itself on being the best software possible.
That said, the platform provides tons of integrations with all the essential apps for project workforce management. For instance, it allows for integration with programs like Slack and Zoom to ensure optimal communications and a more collaborative project management approach.
Moreover, integrations with Google Drive, Dropbox, and OneDrive create opportunities for more comprehensive documentation and powerful sharing capabilities.
The partnership with Zapier brings other 1,000+ integrations into the picture, including those with several Hive competitors like Asana or Trello.
Hive Downsides
The fact that all project management solutions have flaws is no breaking news. However, some of these downsides might be prominent enough to hinder the software's tracking and management capabilities, while others are negligible.
Based on common complaints by Hive users and our experience with the program, we created a list of the biggest shortcomings of the service.
Limited free plan

:

Hive never used to offer a free plan, just a free trial. We're happy to report that's changed! As welcome as it is, the free plan is somewhat limited, which may rub some the wrong way. However, it is a good way to get started.
Hive lacks a billing and invoicing feature

:

even though this is not a mandatory tool for

project management apps

, it'd be better to be able to bill clients and plan invoices without having to export and import data or use integrations.
Hive Pricing Plans
Hive's subscriptions are pretty standard compared to other similar services.
Besides the Hive free version, we've outlined the paid plans and pricing below.
Two users can enjoy almost all the perks of Hive for free: workflow automations, file sharing, collaboration tools, form builders, and much more.
This includes all the basic features: unlimited messages and projects, Hive desktop and mobile versions, standard integrations, native timer, action templates, summary views, Hive Mail, meeting notes, Hive dashboard, and automatization.
You have to contact the vendor to find out the Hive Enterprise pricing. On top of the tools in the basic packages, this high-tier plan includes add-ons like custom integrations, analytics, access for external users, availability for on-premise installation, and rollout support.
Apart from these paid Hive subscriptions, the company also offers the option to purchase some of its tools a la carte. You can see the more recent ones in that list:
Proofing & Approvals

—

$4/user/month

+ base price; excellent for

Hive marketing

initiatives

Resourcing

—

$4/user/month

+ base price; monitor employees' workload across projects and allocate resources accordingly

Timesheets

—

$4/user/per month

+ base price; this is essentially a time-tracking tool

Enterprise Hive Security

—

$4/user/month

+ base price; it includes Single Sign-On and audit logging

External users

—

$4/user/per month

+ base price; each paid subscriber can add up to five external ones

Analytics

—

$6/user/per month

+ base price; over 50 interactive dashboards, plus insights and predictions
Now that we laid out the main Hive costs, it's time to shift our focus toward other important characteristics of the service.
Hive Customer Service
The company's quality management of the relationship with customers is very evident. The platform offers a Hive live chat where end-users can communicate with reps and get timely and extensive answers on the issues that concern them.
Strangely enough, Hive lacks phone and email support.
However, it does have a thorough and informative knowledge base on its website, displayed on the Help page.
There, you can find lots of helpful articles covering a big part of your potential questions, plus video tutorials, webinars, a blog, and multiple FAQ sections.
Ease of Use
The Hive deployment is cloud-based, so it doesn't require any kind of on-premise installation. Because of that, the software is easy to use and the onboarding process is seamless.
We didn't encounter any problems while testing the program, but a couple of Hive reviews online raised some concerns. Users mentioned that the platform could get pretty cluttered with information at times.
Hive's main claim to fame is the completeness of services provided. Apart from being an excellent collaboration software, Hive is also solid in the analytical and reporting department. On top of that, it offers all kinds of automated actions.
But due to this plethora of elements and features, the learning curve is a little steep.
Hive User Reviews
To get a better idea of the software's reputation, we looked at the Hive reviews by users on several platforms.
On FinancesOnline, the service receives a more-than-decent 4.8/5 rating based on 14 reviews. Capterra gives it a 4.5/5 score, averaged from 141 reviews. On G2, the rating is slightly higher (4.6/5) and SoftwareAdvice rates the platform with a solid 4.52/5.
Hive isn't lacking in positive customer feedback: "Great tool, awesome user interface, wide variety of features. "—says one user on Capterra.
Of course, there is the occasional negative Hive review, but those are scarce. Complaints are usually minor and a matter of personal preference rather than serious problems. For example, one user mentioned that task visualizations aren't displayed "in the best way" with the mobile app.
The service also gets praised on a platform from which we wouldn't normally expect any praise for SaaS providers—Reddit: "I would highly recommend that you check out Hive. It integrates with basically any other application you can think of. It also has an awesome user experience that's so friendly and clean."
In fact, we couldn't find a single negative Hive review on Reddit!
Is Hive Worth It?
After carefully evaluating all the Hive pros and cons, its price, features, and reputation, we can certainly say it's one of the best software for project management.
It comes with powerful and numerous integrations, excellent reporting capabilities, cost control and budget management tools, and the capacity to streamline business operations. With its help, you can easily enhance the organizational and human factors involved in the work.
However, the platform has a few limitations, such as the limited free version and invoice planning and billing, as well as the limited customer support.
Despite these shortcomings, the Hive project management tool is a very functional and complete solution for your business needs!
Hive Alternatives
To show you how Hive stacks up against its competitors, we dedicate this section to comparisons and analyzes of the main alternatives to Hive.
Hive vs Jira
Right off the bat, Jira has the edge in terms of pricing. It costs only $7/month and it has a free version.
However, it doesn't allow for extensive discussions and forums, real-time editing, and video conferencing like Hive.
Hive vs BaseCamp
In this project management software comparison, BaseCamp has a clear disadvantage. For one thing, it lacks Agile methodologies, budgeting tools, and time and expense tracking.
Why would anyone choose BaseCamp over Hive then?
It's simple—it is suitable for freelancers, as well as for small-scale project management. That alone makes it more desirable for certain target groups.
Hive vs Asana
Asana has a slight edge due to its contact management features, which can be valuable for CRM purposes and are absent from Hive's offering.
Hive fights back with its video conferencing option and superior analytics.
Final Verdict
As our Hive review comes to an end, we would like to point out that there's no such thing as a perfect solution for all businesses. Every owner has their own set of specific needs and demands from a project management tool.
That said, Hive comes pretty close with its powerful functions for managing project milestones, conducting financial analysis, and improving operations related to human resources.
FAQ
Yes, Hive now offers a free version, although it is a bit limited.
Yes. Hive is completely secure and legitimate software. It's up-to-date with the latest security features and protects its users' data.
Hive offers virtual management tools for projects and teams. For more detailed information, check out our Hive review above.
Yes, Hive is a solid and trustworthy project management cloud program.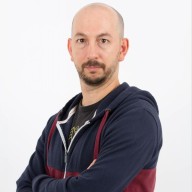 Nick Galov
Unaware that life beyond the internet exists, Nick is poking servers and control panels, playing with WordPress add-ons, and helping people get the hosting that suits them.
Leave your comment
Your email address will not be published.