GoodHire Review—What Is GoodHire and How Can It Help You?
Edited by
Aleksandra Yosifova
If you're a demanding employer and always strive to find the person that is right for the job, GoodHire is the right solution for you! After conducting extensive research and reading hundreds of GoodHire background check reviews, we gathered all the information in this detailed review. Read on to see what we found about the service.
Downloadable reports:
Unknown
Single report option:
Yes, ex-employment verification
Key features:
Ease of use, responsive support, onboarding, real-time criminal record tracking
Visit Website
Best for:
BEST FOR ONGOING EMPLOYEE MONITORING
Strengths
Ease to use

Responsive customer service

Informative onboarding resources

Real-time tracking of criminal records
Occasional delays

Quite pricey

No GoodHire discount
Founded in 2006, GoodHire is now one of the most dependable solutions for pre-employment screening.
Today, more than 80,000 employers benefit from GoodHire's smart background check techniques and up-to-date reports. With its slick software and extremely easy setup, it boasts numerous positive GoodHire background check reviews by users.
We at Web Tribunal read plenty of them. Then we took a more hands-on approach and directly tested the service.
Below, we present our insight on the GoodHire background check software with all of its strengths and weaknesses.
What Is GoodHire
GoodHire is an FCRA-compliant service based in California. It provides employee background checks to help HR professionals make the best hiring decisions. The platform is very easy to use and ensures a streamlined workflow.
The GoodHire app is praised for its powerful integrations with other HR tools such as HRIS and ATS platforms. This will allow you to find thorough background information about anyone, anytime.
Best of all, it has built-in compliance tools and experts that will make 100% sure that all inquiries carried out by the platform are legal and ethical.
Ease of Use
The ease of use of this platform is the most common point of praise in user reviews on GoodHire.
Thanks to its integrations with other workflow management and networking apps (Jobvite, GetHired, BambooHR, Greenhouse, or LinkedIn), the background check process becomes surprisingly quick and seamless.
In fact, 78% of users say GoodHire is an easier solution than other background check companies.
All you have to do is create an account and get verified as a legitimate employer (this takes just a couple of minutes). Then you introduce the information you have on the candidate, wait for the GoodHire report to be delivered, and make the correct hiring decision.
With a comprehensive dashboard that shows all your search results, a user-friendly interface, and streamlined workflows, we can say that GoodHire's ease of use is the company's main claim to fame.
How GoodHire Works
Instead of giving you ambiguous overviews, the GoodHire investigations produce in-depth and informative reports. The service adopts a meticulous approach to scrutinize every detail of the candidate's criminal, employment, or education history.
To show you how all GoodHire functions operate, we summarize its main features next.
Social Security Number Search
This background search is part of the identity verification process—it checks if the candidate's SSN is truthful and valid.
The service can reveal the candidate's contact information, including current and past addresses, phone numbers, or other useful contact means.
Nationwide Criminal Search
This GoodHire search will return law violations and offenses from all 50 states, along with arrest records and convictions.
If this background report returns adverse information on the candidate's criminal history, they can use the "Comments for Context" feature to flag and clarify any potential mistakes.
You can also use the "Alias Name" option to check the records of the person based on aliases or maiden names. What's more, the platform allows you to run a background investigation on yourself.
County Criminal Court Search
The GoodHire background check capabilities go beyond digital databases—the service performs a thorough investigation of the court records at the county level.
It pulls information from a maximum of three counties to help you uncover felonies, misdemeanors, arrests, warrants, charges, or any other type of wrongdoings committed by applicants.
Civil Court Records Search
These types of criminal background checks will disclose finance-related matters, such as bankruptcies, tax liens, credit issues, or other civil judgments.
Like the criminal history search, this service can be carried out at different levels, including counties (three at most), states, or federal.
Sex Offender Registry
This GoodHire search result is a multi-state one, meaning that GoodHire will return information on the candidate's sex offender status regardless of their location in the US.
This feature is particularly useful when recruiting for social services or other activities that involve working with people.
Add-Ons
Whereas the above-mentioned services are included in different bundles, GoodHire also offers a la carte features to enhance the screening process.
A few users mention in their GoodHire reviews from 2022 that this can increase the pricing significantly. Still, it is a convenient option for advanced services.
The add-ons include ongoing alerts on the employee's legal situation ($2.50/employee/month), vehicle records search ($14.99), drug screening ($59.99), or healthcare sanctions ($4.99).
Note that GoodHire also provides international people search for criminal, education, and employment history.
Domestic & Global Watchlist Search
GoodHire offers both national and international background checks to identify terrorists. To find people that might be suspected, it consults the FBI's Most Wanted and the Office of Foreign Assets Control.
While coming across a former or current terrorist in the recruitment process is highly unlikely, this is also a high-risk situation.
It's better to be safe than sorry.
What Does GoodHire Check?
Apart from being able to trace someone by name or contact info, you can also set up candidate requirements on the GoodHire website and run the search in a database of people who match your criteria.
Still, pulling detailed reports from public records remains GoodHire's bread and butter.
In this section of our GoodHire review, we show what that includes:
Personal and contact information (location, whereabouts)

—mostly via SSN Trace and Identity Check
Employment history

—verified by contacting past employers from the applicant's resume
Criminal record

—the service provides a

criminal background check

at the local, state, federal, and even international level
Civil judgments and financial information

—IRS liens, bankruptcies, unpaid bills, credit history
Professional licenses, accreditations, and credentials
Motor vehicle records

—particularly useful for job roles that require driving
Domestic search

—for terrorist identification
Reference check

—the

GoodHire background check

service will contact people close to the applicant and ask for references
GoodHire Pricing
The company has no free version or trial at the moment of writing this GoodHire review. You can choose from three-tier plans according to your hiring needs and budget.
Depending on the size of your organization, you might need to conduct more than 25 background checks a year. In that case, you can contact customer support and negotiate a customized package.
Note that you'll need to pay an additional GoodHire cost of $49.99 as a setup fee with every plan. You can choose one of the following:
This GoodHire membership comes with a fast crime check based only on digitalized records, one-day turnaround, Social Security Number Trace, Nationwide Criminal Search, and Sex Offender Registry.
It adds more comprehensive public arrest records, one-two business days delivery, Domestic Watch List Search, and County Criminal Court Search for up to three counties and seven years in the past. This is the most popular option, judging by the information provided in several GoodHire background check reviews.
It offers a complete criminal and professional record check delivered in two to four business days and education and employment verification, in addition to the features contained in the previous packages.
Apart from these bundles, you can also purchase the add-ons discussed above a la carte. This will further increase the cost of GoodHire but will give you extra value and safety.
Support
GoodHire customer service is heavily praised on review platforms. End-users appreciate the promptitude, patience, and friendliness of the CRPs: "I like that our rep is very quick to respond and help with any questions or concerns."
You can find the sales and support phone numbers at the bottom of the Home page on the GoodHire website. On the "Contact Us" page, you will see the corporate headquarters and mailing address of the company, as well as several useful links with assistance for various inquiries.
One of the links will send you to the Learning Center, which contains informative materials and extensive FAQ sections.
To test the availability and knowledge of the support team, we at Hosting Tribunal contacted them via phone. We were quickly welcomed in a polite and warm fashion.
The reps answered every one of our inquiries and gave us additional information on how safe GoodHire is.
Overall, our experience with customer support was great.
GoodHire User Reviews
The background check service is quite popular among consumers. This is further supported by the high GoodHire ratings from user review sites like G2 (4.5/5), Capterra (4.8/5), ConsumerAffairs (4.6/5), or GetApp (4.79/5).
Accredited by the Better Business Bureau platform since 2013 and with a GoodHire BBB rating of A+, the background check service boasts highly positive reviews.
The majority of end-users praise the platform's ease of use and the high quality of the online background check service in their GoodHire BBB reviews: "The simplicity and ease of running the check make this, hands down, the best service we've encountered."
The most common GoodHire complaints are about the suboptimal turnaround times, varying from a few hours to several days in some states. What remedies this negative feedback is that the GoodHire team takes the time to respond to dissatisfied users and try to fix the problem.
Although there aren't many reviews about the service on Reddit, the majority of the existing ones are positive.
That said, one dissatisfied user did complain about the inaccuracy of the reports in their GoodHire review from Reddit.
Still, that seems to be a misinterpretation of the scoring system of a credit reporting agency, which can easily be resolved with the "Comments for Context" function.
Is GoodHire Worth It?
All in all, we deem the GoodHire service legit, effective, and accessible. Its incredible ease of use, helpful support team, and status tracking and monitoring tools make it one of the best background check services on the market.
GoodHire is suitable for a wide range of industries, such as accounting, finance, banking, staffing, IT, education, or healthcare.
We did come across a few downsides during our GoodHire review process. For example, the service sometimes presents irregular turnarounds or uncovers expunged records. Another potential drawback is the background check cost, which is above the industry average ($70 with the basic plan).
Still, GoodHire puts forward a competitive offering, so it's definitely worth trying.
Alternatives of GoodHire
To give you a better idea of how the GoodHire background check service stands against similar alternatives, we compiled a list of some of the industry giants.
In this section of our GoodHire review, we compare them against the California-based company.
GoodHire vs TruthFinder
While the GoodHire is a popular solution for employee background checks, TruthFinder is not FCRA compliant, which means it can't be used for screening purposes.
However, TruthFinder excels at reconnecting long-lost friends and relatives with the help of its address finder, social media tracing, and reverse phone lookup option.
GoodHire vs Intelius
GoodHire has a significant edge when it comes to customer reviews. Intelius receives relatively poor feedback, while GoodHire enjoys lots of praise and is well-regarded in the industry.
On the other hand, Intelius is incomparably more affordable than GoodHire, requiring only $0.95 per background report.
GoodHire vs BackgroundChecks.com
These are both FCRA compliant and primarily used for employee screening. The similarity translates in the pricing department as well ($29.95 for BackgroundChecks' basic plan).
All the same, BackgroundChecks is less popular among end-users. Besides, its reports are not as extensive as those offered by GoodHire.
GoodHire vs US Search
Unlike the previous comparison, these two companies couldn't be more different. US Search is not FCRA compliant and is used for personal purposes, while GoodHire is designed to keep your workplace safe and enhance HR workflows.
US Search requires a monthly membership ($19.95/month) and is slightly more affordable than GoodHire. However, the latter prevails in terms of criminal history information and the accuracy of the reports.
Our Final Verdict
As many users point out in their GoodHire background check reviews, the company is a more-than-decent solution.
It conducts a thorough search through the state and county databases and extracts information both from the online environment and physical court records. It does this by contacting the local clerks.
So, does GoodHire work well enough to be your background check service? It does more than that—it's also something of a task management software for your HR needs, streamlining workflows and seamlessly integrating with other apps.
GoodHire goes the extra mile to ensure its customers are satisfied and well-served. It's a competitive solution, suitable for businesses of all sizes, and it works effortlessly.
FAQ
How long does a GoodHire background check take?
Depending on the plan and the availability of public records, you can expect a report within one to four days (unless there's an unexpected delay).
Can I run a GoodHire background check on myself?
Yes! You can run all types of background checks by simply inserting your personal information.
GoodHire places high value on individual rights and privacy.
It requires you to inform the applicant (via e-consent forms) that you're running a background check on them before receiving the information.
After that, it sends a copy of the results to the candidate too.
How accurate is GoodHire?
GoodHire has one of the lowest dispute rates in the industry, averaging less than 0.1% inaccuracy of the reports. It definitely is one of the most accurate solutions on the market.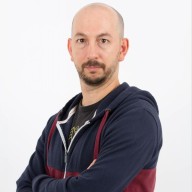 Nick Galov
Unaware that life beyond the internet exists, Nick is poking servers and control panels, playing with WordPress add-ons, and helping people get the hosting that suits them.
Leave your comment
Your email address will not be published.