EasyProject Review—An All-Encompassing Solution To Streamline Management
EasyProject makes project management a breeze. It provides extremely detailed reports, resource allocation features, and CRM managers. In the EasyProject review below, we go over all this and much more. Stick with us to learn how you can skyrocket your productivity with EasyProject.
Mobile apps:
Android / iOS
Integrations:
Outlook, Redmine, Microsoft Projects, Asana
Starting at:
$24/user/month
Visit Website
Best for:
DETAILED REPORTS
Strengths
CRM features

30-day free trial

Diverse templates

Granular resource management
No free plan

Steep learning curve
Back in 2003, the founders of EasyProject noticed the unmet need for project management solutions and took advantage of it.
Since then, the market has become saturated with products of this kind. However, this delightful business administration app remained one of the most popular and sought-after solutions.
It boasts over 300,000 users worldwide from more than 3,000 organizations. You can find hundreds of EasyProject reviews online that attest to its superior quality.
Want to learn what the service did to deserve this praise? Read our extensive EasyProject review below.
What Is EasyProject?
EasyProject is one of the most functional, complete project management apps on the market. It can handle everything you throw at it.
From task scheduling and time tracking to resource allocation and budget planning—EasyProject has you covered.
What's more, the company places high value on transparency. Hence, it offers a Client Portal where you can let your stakeholders see every project phase.
This is one of the main reasons why reputable companies like Bosch, Toyota, or Goodyear use EasyProject.
Find out more about the EasyProject project management tools that attracted these companies to the service in the next section.
EasyProject Features
EasyProject offers a plethora of features. We selected the most noteworthy ones and briefly discussed them below.
Project Workforce Management
You can enjoy virtually every project management style with EasyProject. This all-in-one solution provides Gantt charts, Kanban board views, and Agile methods.
Thanks to the EasyProject Gantt chart, you can see the progress on tasks and how they relate to the bigger project.
With the Kanban views, you can change statuses, set deadlines, prioritize tasks, and assign activities to your team members. You can even use the Critical path method to see how different changes affect your overall workflow.
Automation
Thanks to the EasyProject project automation tools, you can devote more energy to the creative parts of your work. How does it help you achieve that?
For starters, it allows you to seamlessly create and manage dependencies within your team. Plus, it provides numerous custom forms and templates that can eliminate a great deal of your data entry efforts.
All these features make redundant operations, miscommunications, and delays part of the past.
Collaboration Tools
EasyProject facilitates collaboration by offering useful documentation-sharing features. It allows you to upload, store, and share all kinds of files effortlessly. And with the highest-tier EasyProject plan, you get up to 1TB of storage space.
What's more, you can post comments and see the latest updates by accessing the "Activity Feed" of a given task.
Lastly, the "Meeting Calendar" lets you schedule meetings more easily. This can help you improve immensely the collaboration and communication management across your team.
Issue Management & Resource Planning
The reason we merged these two features is that EasyProject helps you handle ongoing issues by providing a comprehensive suite of resource management tools.
More specifically, the Resource Loading Report allows you to gauge everyone's workloads and assigned tasks.
Another feature that is heavily praised in many EasyProject reviews is the Resource Loading Simulation. This tool guides you through the resource allocation process, simulating potential issues and their consequences. These include, for example, employee turnovers or burnouts due to overloading.
Time Tracking & Management
EasyProject offers a vast range of time management tools. For example, you can inspect time report dashboards to measure billable and nonbillable hours.
If you want an even more granular analysis, you can check out the EasyProject timesheet. This data reveals the weekly time investment of your employees in their assigned tasks and projects.
You can also enjoy the native EasyProject timers, which track all activities and allow you to stop and resume your work at any time.
Project Templates
Very few virtual management apps can pride themselves on providing such a wide palette of project templates. With EasyProject, you can choose between templates designed for production, strategic work, product development, and even HR projects.
They will streamline your project management efforts, reduce the tedious data entry processes, and make recurring tasks a breeze.
Finance Management & Budgeting
Many users praise the excellent cost control and budget management features offered by the service in their EasyProject reviews. Indeed, EasyProject's financial analysis is one of the most comprehensive and detailed ones across the industry.
For instance, you can compare budget estimations with the actual outcomes of a project in real-time. Further, you can track invoicing and payroll operations using its insightful dashboards. The service even provides a Cost Breakdown Structure tool to inform you about the cost of various project components.
To top it all, EasyProject lets you track expenses and revenue. You can use these statistics to improve your budget planning and risk assessment and management efforts.
CRM Tools
Apart from the useful EasyProject project management features we discuss above, the software has excellent CRM capabilities.
EasyProject offers end-to-end solutions for your business. This means it can also assist you in prospecting and lead management.
With its robust contact managers and lead processors, you can take your conversion rates to the next level. The software provides a space in which you can manage and coordinate all your B2B efforts.
Analytics
This is one of the most generous solutions when it comes to analysis and reports. The EasyProject time tracking tools enable you to monitor how much time your employees spend on certain tasks and projects.
What's more, its informative reports reveal the productivity levels of your team members. They can give you valuable insights on work speed, deadline adherence, and achievement of milestones.
If you prefer a more advanced approach, you can always count on EasyProject's burndown charts. They can show you detailed progress patterns at the individual and team levels.
You can monitor team performance using different types of visuals, such as pie, line, or bar graphs. Users' excitement for this kind of in-depth analysis becomes evident from the numerous positive EasyProject reviews on the topic.
To help your employees keep up with your requirements, you can send out timely notifications and alerts. They will remind them of approaching deadlines and milestones and allow them to always stay on track.
Integrations
Many project management tools try to impress end-users by boasting tons of integrations.
EasyProject adopts a slightly different approach—it puts quality above quantity. Indeed, EasyProject's integrations are highly relevant and efficient even though they are not numerous.
For starters, EasyProject provides an Outlook plugin to enhance time and cost management. It also connects with Redmine, enabling you to import entire databases and seamlessly integrate them into your current workflow.
You can also import data from Microsoft Projects and Excel with the same ease and swiftness. What's more, EasyProject connects with Asana and Jira, allowing you to transfer information between the apps.
Last but not least, the EasyProject integration with Zapier allows you to access plenty of other platforms.
EasyProject Downsides
In this section of our EasyProject review, we shift our attention toward the less impressive aspects of the service:
Steep learning curve—The process of getting used to every feature can take up to two weeks. This points to a rather tedious and extensive onboarding phase.
No free plan—Many EasyProject competitors offer a cost-free package. Some of them are very similar to the focus of our review in terms of quality and comprehensiveness.
Somewhat dated interface—This is not necessarily a deal-breaker, but it can still be annoying for some users. The UI is a bit outdated, and the overall design could use some improvements.
Plans & Pricing
Let's take a look at the EasyProject pricing structure.
To begin with, the company offers a 30-day free trial during which you can test all its features. This is a longer period than the standard 14 or 15-day trial.
When it comes to the paid EasyProject plans, you can choose between the following options:
Pricing Plans
This bundle includes all tools discussed above: Agile-based solutions, Work Breakdown Structure, customer service desk, knowledge base, encrypted communication, Kanban boards, meeting organizer, calendars, reports, plus resource management tools, budget planning, advanced PM solutions, travel expenses tracker, and risk and attendance management. It lacks API and webhooks.
The highest-tier package comes with a few extra solutions for large enterprises. Such premium tools include integration services, hybrid deployment (both cloud and on-premise), custom domain, all-scale implementation projects, and software modifications, Workato integrations, API, extremely hardened security, and more.
EasyProject Support
In this section of our EasyProject review, we evaluate the quality of customer service.
On the "Contacts" page of the website, you can meet EasyProject's team and find the company's contact details. These include its physical address in London, information and support emails, and phone numbers for several countries.
Even with the basic package, you get access to the online knowledge base, customer service desk, and bug fixing service. However, the more advanced support options, such as a dedicated manager, come only with the Enterprise plan.
Apart from these, EasyProject also offers a comprehensive training section. It includes informative content, actionable tips and guides, and a comprehensive FAQ list.
As always, we at Hosting Tribunal tested the quality of customer service. We contacted the team via email, asking if EasyProject has a mobile app.
The rep responded within six hours, giving a clear, knowledgeable, and professional answer. They explained that we can switch between the EasyProject desktop app and the mobile version as we please.
Ease of Use
EasyProject is not known for being the most streamlined and easy-to-use solution. Quite a few EasyProject software reviews contain complaints about the steep learning curve and daunting navigation process.
The multitude of complex features can be overwhelming for inexperienced users.
Besides, EasyProject could be better in terms of design. Its user interface is a bit dated and cluttered.
To mitigate this problem, EasyProject offers personalized support for implementation. This is indeed a commendable effort, given the high level of complexity and detail it entails.
EasyProject User Reviews
EasyProject is fairly well-regarded and renowned among end-users.
For example, Capterra gives the service a solid 4.3/5 rating. There are only around 20 EasyProject reviews posted on this platform, though. The company is more popular on G2, with more than 200 user opinions. The average of these ratings is 4.1/5.
Most satisfied customers point out the flexibility and completeness of the service. That said, others have a more critical view.
For instance, some deem support agents rude and unresponsive: "I reached out to the support staff for assistance. I received the equivalent of a shrug." However, this type of complaint seems isolated, so we don't consider it a major downside of EasyProject.
Other negative comments revolve around the platform's unintuitive layout and UI: "Even as a digital native, I've had difficulty navigating between different projects."
While inspecting the EasyProject Reddit threads, we noticed it isn't very popular among the platform's user base. In fact, we couldn't find a single dedicated EasyProject Reddit review.
All in all, EasyProject's reputation is mostly positive.
Is EasyProject Worth It?
EasyProject is the right choice for the more demanding and experienced managers. The service caters to corporations operating with large teams and complex projects.
Still, EasyProject is a very adaptive service. Its basic solutions could be a good fit for a smaller virtual team that doesn't need sophisticated reports or CRM tools.
All in all, EasyProject is the perfect choice for a large company focused on granular resource planning and CRM management. Its only major weakness is the lack of simplicity.
EasyProject Alternatives
We couldn't end this EasyProject 2022 review without discussing how the service stacks up against its competitors.
EasyProject vs Chanty
These two solutions couldn't be more different. While Chanty focuses on collaborative project management, EasyProject doesn't even have a chat app.
That said, the latter stands out with its detail-oriented approach and powerful reporting. Chanty, on the other hand, has the edge in terms of affordability.
EasyProject vs CoSchedule
Here come the masters of project marketing! CoSchedule is renowned for its Agile-based solutions and editorial calendar. It can take your marketing campaigns to the next level.
However, EasyProject offers extremely comprehensive reports, while CoSchedule lacks analytics completely.
EasyProject vs Paymo
Paymo prides itself on providing the most comprehensive billing and invoice tools. However, EasyProject is doing pretty well in this department too.
That said, Paymo has the edge over EasyProject when it comes to ease and use. Plus, it offers a free plan.
EasyProject vs Scoro
These two services are quite similar in terms of usability and integrations. They are both difficult to learn but very robust.
The only thing that gives EasyProject an edge over Scoro is the price. Scoro's plans are far more expensive—$28/month for the starter pack.
Final Verdict
Before we end our EasyProject review, let's go over the main points again.
EasyProject can greatly facilitate your project management efforts. How does it do that?
It allows you to monitor your workflow, analyze team performance in great detail, and manage B2B operations with ease. Plus, it offers thorough financial analysis and budget administration tools.
If this aligns with your goals, EasyProject might just be the right solution for you.
FAQ
Is EasyProject really free?
No, EasyProject doesn't offer a free subscription. However, it has a 30-day free trial, which is more than you get with most other programs.
How secure is EasyProject?
EasyProject keeps your data private and secure. If you opt for the higher-tier plans, you will get even more advanced security systems.
Is EasyProject better than Trello?
Trello is Kanban-based, while EasyProject provides the entire range of data visualization styles.
On the other hand, Trello offers a completely free package. Plus, it's easier to use. Choose your fighter based on your specific needs and preferences.
Yes. EasyProject is a legitimate, reliable, and top-quality solution. To learn more about it, check out our EasyProject review above.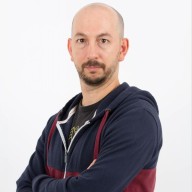 Nick Galov
Unaware that life beyond the internet exists, Nick is poking servers and control panels, playing with WordPress add-ons, and helping people get the hosting that suits them.