Asana Review—How Does It Streamline Your Work Management?
Edited by
Aleksandra Yosifova
With its powerful and well-designed Gantt charts, project overviews, and task manager, Asana is one of the best services of its kind. Read our comprehensive Asana review below to see whether it's the right solution for you.
Mobile apps:
Android / iOS
Time tracking:
Via integration
Key features:
Streamline UI, free plan, highly customizable, handles dependencies
Visit Website
Best for:
FLEXIBLE TASK MANAGEMENT
Strengths
Streamline UI

Free basic package

Highly customizable

Handles dependencies
No chat or timers

Somewhat difficult to learn
If you've ever looked for a work management tool, you've at least heard the name Asana. But have you ever wondered how one of the most popular solutions gained its reputation and success?
We at Web Tribunal conducted extensive research and read hundreds of Asana reviews to answer that question. We assessed its features, customer service, pricing policy, strengths and weaknesses, and more.
Read our thorough Asana review below to learn everything there is to know about the company.
What Is Asana?
Asana is a project management solution, which helps you handle ongoing tasks and business operations. It can also assist you with project governance in the context of small-scale project management.
Asana has a mobile version that works smoothly on Android and iOS devices and a desktop app for Mac and Windows.
Its main claim to fame is its high flexibility. That said, the service also has excellent customization capabilities, an appealing design, and a plethora of features. It can increase your team's productivity through powerful Gantt charts and Kanban boards.
See what else the Asana project management tools can do in the next section of our review.
Asana Features
Let's take a look at some of the most relevant and useful features. The following functions are designed to bring extra value to your organization and ease your workflow management efforts.
Project Management
As we mentioned above, the app doesn't specialize in organizing large projects with many resources and task interrelations.
Still, the Asana project governance tools allow you to track task assignments and work progress, set deadlines, milestones, and dependencies, and receive notifications about unexpected events.
This will help you plan ahead and foresee potential changes. For instance, knowing the workload of employees will let you decide what to do if someone becomes unavailable.
Automation
Automations are one of the app's biggest advantages. Thanks to the highly effective Asana timesheet, tables, and Gantt charts, you can take care of all operations seamlessly.
Asana works based on dependencies: once a task is finished, the assignee of the next task in line receives a notification. This serves to avoid communication issues and speed up the process, saving you valuable time.
Collaboration Features
Asana is also a great collaborative project management solution.
In spite of the lack of a native Asana chat app, there are plenty of ways in which you can communicate with your team.
For instance, you can post comments, add attachments, and make suggestions by using the "edit" option. You can also tag team members and even invite collaborators to see your work progress and achievements.
Asana also makes up for the lack of a direct messaging tool by providing integration with Slack. We discuss the integrations in more detail further down in the Asana review.
Time Tracking & Management
The platform doesn't have any native time management and monitoring tools. There is no proprietary Asana time tracking software either, just a couple of integrations that compensate for this lack.
For example, Asana connects with Clockify, allowing you to calculate how long a given task takes. This function is also helpful for billing and invoicing—you can see how much time your team members invest in projects.
The software also integrates with the time tracking platform TrackingTime. This allows you—you guessed it!—to track the time you and your team spend on each project.
Identifying Issues & Bug Tracking
Asana is not the most advanced issue tracker out there, but it still does a decent job. It can identify potential errors, sudden changes, or unexpected turnovers.
The Asana Gantt chart provides high flexibility and actionable insights. Thanks to it, you can quickly and seamlessly reorganize workloads and perform resource allocation within your team. You can also fix granular issues by customizing tasks and subtasks.
Budgeting & Financial Tools
Unfortunately, Asana doesn't offer advanced billing and invoicing functionality. However, if you want to overhaul or track a budget, the cost control and budget management tools will do the job.
Although you can't administer payments with it, the app allows you to keep track of budgeting and cost control issues.
Project Templates
Templates are among the most commonly praised features in Asana software reviews. They are modern, customizable, and neatly organized into categories for different teams. You can choose between design, IT, marketing, operations, sales, etc.
This allows each team to tailor its approach to task management and business administration to its needs.
Analytics
In this part of the Asana review, we discuss the service's reporting and analysis tools.
Although Asana's insights aren't very advanced, you can still look up specific terms and monitor people's progress, deadline adherence, etc.
Asana saves these advanced searches as "reports" and keeps you informed about updates. This way, you can gauge employees' individual progress and get assistance with decision-making managing.
Overall, the Asana project management features are pretty basic when it comes to analysis and reports.
If you need detailed insights into organizational behavior management, human factors, and performance levels, you might want to look elsewhere. For example, you can choose a project management app like Wrike or Scoro.
Integrations
Now, this is where Asana shines the brightest. The software integrates with tons of handy apps and programs.
For example, the Slack integration compensates for the lack of a native chat. The Asana desktop app and mobile version interact with other communication tools, too, such as Microsoft Teams and Zoom.
But the Asana integrations don't end there. You can connect the platform with Adobe Creative Cloud, Jira, Salesforce, Google Calendar, Gmail, Google Drive, YouTube, and others.
More importantly, you can connect with Zapier—the app that opens the door to numerous additional integrations.
In terms of time tracking and work assessment, Asana teams up with Clockify and TrackingTime. The Weekdone integration, on the other hand, provides more advanced reporting and employee evaluation.
This way, Asana makes up for the somewhat underwhelming risk assessment and management tools. Plus, it allows for more efficient forecasting of outcomes and financial analysis.
Note that a large portion of the aforementioned integrations is only available with the Premium and Business Asana plans.
Asana Downsides
After careful research and digging through Asana reviews, it became clear that the software, although extremely functional, is far from perfect. In this section, we outline some of the most significant Asana shortcomings.
Limited project workforce management

—As we mentioned above, Asana is best-suited for managing ongoing tasks, such as launching a new website or updating an article. You can still use it for

virtual management

of complex projects, but it'll be more useful for a small-scale

virtual team

.
No chat apps & timers

—Whether you're using the

Asana mobile app

or the desktop version, you won't find a direct messaging tool or timer. Still, there are plenty of integrations that compensate for this absence.
Not the most advanced reporting tools

—As we mentioned, you can't use Asana for complex work assessment and

decision-making

. The analytics it provides are basic for the most part. That said, the app can help you gauge individual work progress on specific tasks.
Plans & Pricing
Next up in our review, we analyze the Asana pricing structure.
The most noteworthy aspect of Asana's offering is the 100% free plan. Not only that, but it's quite feature-rich for a free package.
It includes unlimited tasks, projects, and messages, a storage space of 100MB per file, list view projects, board and calendar views, Asana personal overviews, project briefs, iOS & Android apps, time tracking, and another 100+ integrations. It also allows you to assign tasks and due dates and collaborate with up to 15 members. That's more than decent for a free plan.
The subscription contains everything from the previous plan, plus unlimited dashboards and timelines, advanced searches and reports, custom fields, unlimited free guests, rules, forms, start dates and task durations, templates, milestones, admin console, and private projects and teams. When billed monthly, the fee jumps to $13.49.
The bundle includes portfolio views, goals, workload access, advanced customization for rules and forms, differentiated access and approvals, proofing tools, and additional integrations with Salesforce, Tableau, and Adobe Creative Cloud, among others. If you decide to pay on a monthly basis, the 30-day fee is $30.49.
Support
Asana has a comprehensive support section. You might want to learn how Asana functions, ask questions about pricing, report a billing issue, or get onboarding assistance.
Whatever the case, you can access the Asana support page and click on the link related to your inquiry.
If you want to talk to the Sales team directly, Asana puts a dedicated contact form at your disposal. You can simply fill in your personal details and send a message. Alternatively, you can use the live chat option that pops up on the screen a few minutes after you enter the website.
The lack of phone and email support is mostly compensated by the multitude of resources it provides. In the Help Center, you can learn everything about the Asana project management process using the Asana Guides.
You can also find answers to common inquiries, ask questions on the Asana Forum, enroll in courses and webinars in the Asana Academy.
You can even check out some helpful use cases and learn how to customize the app using the Asana Developer's Guide.
We came across several Asana reviews where users praise the platform's thoroughness and diverse resources. However, other customers complain about the lack of phone and email support.
We found Asana customer support thorough and informative. That said, we would like to see more communication channels in the future.
Ease of Use
The Asana desktop app and web version are both very streamlined, sleek, and modern.
Many users praise the software's ease of use and smooth interface. However, Asana's onboarding process is not the simplest one out there.
Many of the Asana competitors have a more flat learning curve. Indeed, Asana is more difficult to grasp than your average scheduling and planning app. It might take some "trial-and-error" to get used to its capabilities.
But, according to many Asana reviews and our own experience, once you get used to the software, the effort pays off.
The app will help increase your productivity and efficiency.
Asana User Reviews
Asana's online reputation is solid, but certain platforms display mixed opinions about the quality of the service. For instance, TrustPilot gives Asana a not-so-honorable 3/5 rating based on 85 user reviews.
Some praise the numerous Asana integrations, user-friendly design, handy mobile app, and high flexibility. Meanwhile, the less satisfied customers criticize support and the difficult onboarding.
Others also mention the sub-optimal business practices: "Asana's customer support and sales practices are shady, misleading, and in very poor taste."
On SiteJabber, Asana enjoys a more-than-decent 4.64 stars satisfaction score, but that's based on only seven user reviews. Satisfied clients often mentioned the excellent results they achieved with the help of the Asana project management tools: "Thanks to Asana, I am always on top of what is going on!"
Turning to the Asana Reddit threads, we were pleasantly surprised to discover that the service has its own dedicated subreddit. It's filled to the brim with positive comments outlining the advantages of using the service.
For instance, one Asana Reddit review goes as follows: "It helps funnel specific tasks to better production in intersected departments."
All in all, Asana receives mostly positive customer feedback. Still, it has some room for improvement in terms of large-scale project management, customer service, and onboarding.
Is Asana Worth It?
Asana is one of the most optimal and reliable solutions for work management on the market. It is particularly well-suited for small-to-medium teams that don't need to collaborate on multiple large projects.
In this Asana 2022 review, we showed you how Asana works and what tools it offers to streamline workflows and increase effectiveness. It has useful task management features, high customization capabilities, a comprehensive free version, and handy Gantt charts. It's among the best work management tools in the game.
Its main downsides are the steep learning curve and lack of chats and time trackers. Plus, it is a little expensive for what its paid plans offer.
Still, it covers most managers' basic needs, allowing them to customize the project management experience.
Asana Alternatives
Although Asana is an excellent solution for task and project management, you might want to know how well it fares against similar services.
For this purpose, we dedicate this section to three of its most notable competitors.
Asana vs Monday
These two services are similar in many ways.
They receive similar customer feedback, boast numerous integrations, and have excellent mobile apps for iOS and Android.
However, Monday only offers a free trial and not a full free subscription like Asana. And while they have similar pricing, Asana has a more comprehensive basic plan.
Asana vs ClickUp
Both of these solutions are renowned for their high customization capabilities.
Asana has a better, more streamlined design and is more generous in informative resources. ClickUp, on the other hand, has an edge in terms of ease of use and onboarding.
It's hard to determine the winner in this project management software comparison.
Asana vs Scoro
These two solutions have equally difficult onboarding processes. The main difference between them lies in the pricing structure. Scoro's subscriptions start at $28/month, which is much higher than any of Asana's plans.
However, this alternative to Asana provides a much wider range of features, such as CRM and BMS tools. Meanwhile, Asana's focus is on ongoing task management.
Final Verdict
After scouring the Web for Asana reviews and testing the service, we deem this simple project management software one of the most trustworthy providers.
Asana is a valuable and straightforward solution that can help you tremendously to manage workflows and increase team performance.
Although it has its fair share of drawbacks, Asana has highly flexible tools and a feature-rich free package. It's worth a try, especially if you manage a small-to-medium team.
If you've ever looked for a work management tool, you've at least heard the name Asana. But have you ever wondered how one of the most popular solutions gained its reputation and success?
We at Hosting Tribunal conducted extensive research and read hundreds of Asana reviews to answer that question. We assessed its features, customer service, pricing policy, strengths and weaknesses, and more.
Read our thorough Asana review below to learn everything there is to know about the company.
FAQ
Asana does offer a 100% free package, called the Basic package. It also has paid plans, which contain premium features. For more info, read the pricing section above.
Your information will remain completely private with Asana. The service sets out to keep your data secure and doesn't share information with third parties.
Is Asana better than Trello?
These two solutions have similar offers, including free basic plans. However, Trello doesn't provide the same range of data visualization styles and customizations as Asana.
Still, which one is better depends solely on your organizational needs and purposes.
Yes. Asana is a legitimate, reliable, and top-quality work management solution. You can learn all about it above in our detailed Asana review.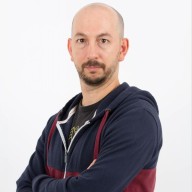 Nick Galov
Unaware that life beyond the internet exists, Nick is poking servers and control panels, playing with WordPress add-ons, and helping people get the hosting that suits them.