ZenBusiness Review - Is It Better that Other LLC Companies
Edited by
Aleksandra Yosifova
Affordable, friendly, easy to use, and with tons of positive user reviews – these are the defining characteristics of ZenBusiness, making it one of the greatest LLC formation services out there. If you want to find out more, read our review below.
Trademark Registration:
No
Annual compliance:
Pro and Premium plans
Processing time:
2-5 business days
Advisory service:
CPA tax assessment
WORKS ON:
Edge
Opera
Chrome
Safari
Firefox
Key features:
Guaranteed service, no upsells, DBA name registration, and various other services
Visit Website
Best for:
VALUE FOR MONEY
Strengths
Worry Free Guarantee

No annoying upsells

Extremely positive customer feedback

DBA Name Registration option
Ambiguous refund policy

Basic plan somewhat limited
ZenBusiness is one of the youngest stars on the LLC service providers' landscape. The Texas-based company was founded in 2015 and has helped form thousands of new businesses since then. We at Web Tribunal have gathered information through meticulous research and the online plethora of ZenBusiness reviews, and we've arrived at this conclusion: ZenBusiness is one of the best LLC formation services out there.
Let's see why.
What Is ZenBusiness
There are plenty of reasons why Zen Business could be considered the greatest.
It is arguably the best value-for-money service on the market that offers all the essential services for LCC formation and maintenance. It's also very socially conscious.
We've outlined some of its main strengths in the following sections.
Pros
In terms of affordability, the Starter Package can hardly be matched. It

costs $49

and many users emphasize this as one of its key strengths in their

Zen Business reviews

.

It provides a

Worry Free Guarantee

feature. You can live a carefree life and let ZenBusiness handle your annual reports and compliance deadlines.

The upsells are fewer and less intrusive than those of other

online formation services

, such as LegalZoom (which is notorious for its large number of upsells).

Customer feedback is almost entirely positive. You can encounter very few complaints about the platform regardless of where you read

ZenBusiness reviews

.

ZenBusiness offers publication services for owners who want to announce their company's formation in regional newspapers.

If you want to operate under a DBA ("doing business as") name, obtaining one can be a hassle. But not anymore – the company provides a

DBA Name Registration

option.

ZenBusiness focuses not just on business but on people's well-being too. The company often lends money to help minority- and women-owned businesses take off. Does it sound like the

best LLC service

already? Let's find out more.

Unlike other providers,

Zen LLC

formation service allows you to

use the registered agent for free for one year

. It also includes the

operating agreement

feature in each one of the packages.

ZenBusiness is ambiguous when it comes to its turnaround times. It states that the formation process takes 1-2 weeks, but it's often much quicker than that.
Cons
The

ZenBusiness refund

policy is difficult to grasp, insofar as it's not so clear under which conditions you can qualify for a refund. You should make sure you want to use their services before buying one of them, or you might find yourself having to pay cancellation fees.
Services
ZenBusiness offers the following services.
Filing Formation Documents
The main service that ZenBusiness provides is filing articles of organization for your business. The company drafts and finalizes the formation forms in a safe, timely, and transparent fashion. The whole process is quite pleasant, according to many ZenBusiness LLC reviews.
Registered Agent
Besides being the most approachable and user-oriented platform for LLC formation, ZenBusiness provides possibly the best registered agent service. The first year of registered agent service is just $49 with the Starter package. For this price, ZenBusiness will handle your official matters in a professional and seamless way.
LLC Operating Agreement
ZenBusiness is one of the few LLC formation providers that offers an operating agreement template even with the most basic package. Small business owners value this feature as shown in an overwhelming number of appreciative ZenBusiness reviews.
CPA Assessment
The company works in close collaboration with licensed and experienced CPAs who can provide you with a free tax assessment of your bookkeeping and accounting. As outlined in many ZenBusiness accounting reviews, this feature turned out to be especially useful and insightful.
Worry-Free Compliance Guarantee
This service is included only in the Pro and Premium packages, but it's extremely helpful. It enables ZenBusiness to file your annual reports and amendments and make sure you don't miss compliance deadlines. If you somehow still miss one of them, worry not – Zen Business can help you regain your good standing.
Employer Identification Number
If you want to be able to open a bank account for your business, hire employees, or file taxes, you will need to get an EIN – in lay terms, a Social Security Number for your company. When you activate this feature, ZenBusiness sends you a digital EIN assignment letter. You can get this option with the Pro and Premium packages.
So far, we covered the essential features you'll need to start your business. Further down in this ZenBusiness review, we'll show you some of the tools that will help you take your company to the next level.
Banking Resolution
With the banking resolution feature, you can set up a business bank account. ZenBusiness will prepare the documents needed to authorize the opening of the account and all subsequent operations in relation to this.
Business Website Option
If you choose the Premium package, Zen Business will give you a private domain name - choose a good one - and email address for your business. Although these are not essential services, they will help you set up a website for your company and gain recognition and status. Naturally, the choice of top business hosts here on Web Tribunal is far superior.
Plans & Pricing
We will now take a look at the three packages that ZenBusiness puts at your disposal. We will briefly discuss and analyze each of them, so you can have a better idea about the ZenBusiness pricing plans and make an educated choice.
The basic plan is designed to cover all essential services that you'll need to get your business off the ground: filing formation paperwork, name availability check, the CPA assessment, and, last but not least, the ZenBusiness registered agent service. Considering their number and importance, this package is really worth the money - only $49.
We recommend you buy this plan if you want to maximize the service benefits. It's the most popular package in 2022, according to many ZenBusiness reviews from end-users. It includes the LLC's ID number, the Worry-Free Guarantee, which ensures that your annual reports will be filed on time, and the banking resolution.
If you wish to upgrade your company by providing it with a domain name registration, an official business email address, or a website, you might consider buying the Premium pack for $299 + state fees. It also comes with quicker turnarounds. That being said, it is not that advantageous compared with the other ZenBusiness plans.
Support
The story of the ZenBusiness customer support is actually very surprising. Why? Because no more than a few months ago, it was basically non-existent.
Today, you can reach the customer support crew by email, telephone, or webchat. According to most Zen Business reviews, the staff is helpful, knowledgeable, and friendly. My impression was quite positive as well.
The support agent I chatted with gave detailed answers without using financial terms or legal jargon to which new business owners might not be accustomed yet.
The support team is available from 8 a.m. to 8 p.m. ET on weekdays and its responses are generally quick and spot on.
Ease of Use
After navigating ZenBusiness.com, it's not an exaggeration to say that the platform has probably the best LLC formation website out there.
It's visually pleasant, accessible, informative, and user-friendly. Тhe offers for all packages and services are displayed on the main page, so you don't have to search the website to find them.
From the moment you enter the website, a chat pops up where you can get in touch with a support staff member and browse through helpful Zen Business articles.
On the "Contact" page, you will find the phone number and email for customer support, as well as the address of the ZenBusiness office in Austin, Texas.
ZenBusiness User Reviews
Although ZenBusiness doesn't have its older competitors' popularity and experience yet, the company's ratings are really high. Users are more than satisfied with its services. Even the ZenBusiness reviews on Reddit struggle to find a weakness in the platform.
Furthermore, Trustpilot has outlined and summarised more than 4,000 user opinions about ZenBusiness. They found an overwhelmingly positive average of ratings: 4.8 out of 5 stars!
Most of the reviewers emphasize how easy and exciting the filing process became with ZenBusiness, how affordable its services are, or how helpful the support team seems.
We Recommend ZenBusiness for
When it comes to transparency, effectiveness, and affordability, ZenBusiness is the indisputable winner among LLC formation providers.
The weak points and complaints are so few and insignificant that they are rarely even mentioned in ZenBusiness reviews across the internet. Although it isn't the cheapest LLC registration service (IncFile wins that title with a $0 starter pack), we can argue that ZenBusiness provides the highest value for money. And we're rarely wrong!
Alternatives of ZenBusiness
To give the full picture, we'll continue our ZenBusiness review by presenting some of its competitors.
ZenBusiness vs Northwest
Northwest is one of the few providers that can compete with ZenBusiness in terms of quality of services. Even though it is more expensive (starting at $225), it offers more extensive advice to its customers.
ZenBusiness vs LegalZoom
The only aspect where LegalZoom is superior to ZenBusiness is its experience and prestige. LegalZoom is, indeed, more renowned, but this might be partly due to its seniority. It's also more expensive – the starting package costs $79 + state fees to open an LLC, while ZenBusiness prices begin at $49.
ZenBusiness vs RocketLawyer
Compared to ZenBusiness, RocketLawyer may prevail when it comes to customer support and advisory service (it deals with more complex legal issues). But once again, the price gives ZenBusiness a big advantage.
ZenBusiness vs IncFile
The differences between these two are very subtle. For example, IncFile doesn't include an operating agreement option in the starting plan, while ZenBusiness does. Otherwise, they offer similar benefits.
Final Verdict
Our ZenBusiness review covered all aspects of this exceptional service. It clearly deserves a top spot among the best incorporation services.
In a few short years, the company has proved itself as one of the greatest LLC formation providers. What is most impressive about it is its almost complete lack of downsides, apart from some turnaround times ambiguities (which are not to the client's detriment).
We strongly recommend ZenBusiness for anyone who wants a pleasant business formation experience, who's looking for good value-for-money service, and who's also interested in working with a socially responsible organization.
FAQ
How can I access ZenBusiness?
Getting started with ZenBusiness is a simple and quick process. Go to ZenBusiness.com and choose the package you deem to be the most suitable for your needs. If you already have an account, just click the Zen Business login button.
Is ZenBusiness legitimate?
ZenBusiness is a trustworthy and legitimate service. The thousands of formed businesses and about as many positive customer reviews stand as proof for that.
What is the registered agent for an LLC?
A registered agent is a person or entity who receives service and processes mail on behalf of your business. You can designate this role to an individual (yourself, for example), or you can choose a company such as ZenBusiness.
How much does the registered agent cost with ZenBusiness?
The registered agent service is included in each of the three business formation plans offered by ZenBusiness. Many ZenBusiness reviews praise the company for its prices and this is why – this service is only $49 for the first year; after that, it renews for $119.
How do I cancel my EIN number?
Technically, you can't cancel it. Neither LLC providers nor the IRS offer this option. If you obtained this number from the IRS and haven't used it for a long time, you can close the tax account.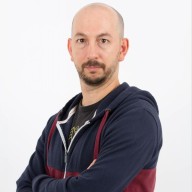 Nick Galov
Unaware that life beyond the internet exists, Nick is poking servers and control panels, playing with WordPress add-ons, and helping people get the hosting that suits them.