Swyft Filings Review - It Is Worth the Money in 2022?
Edited by
Aleksandra Yosifova
Swyft Filings delivers on its promises—quickest turnarounds in the industry, affordable LLC formation, and a seamless incorporation process. If you are a rookie business owner with big dreams, this is definitely the right service for you!
Trademark Registration:
No
Registered agent:
$149/year
Annual compliance:
$99 + state fees
Processing time:
Same-day delivery
Advisory service:
Tax consultation, customer support
WORKS ON:
Edge
Opera
Chrome
Safari
Firefox
100% money-back guarantee:
Get timely help from a Swyft Filings rep or get full refund.
Visit Website
Best for:
FASTEST TURNAROUND TIMES IN THE INDUSTRY
Strengths
Affordable LLC formation

Overwhelmingly positive reviews

30-minutes tax consultation

Same-day filing of documents
$149/year registered agent

Several outsourced services
Founded in 2012, Swyft Filings is one of the newest LLC formation providers on the market. Despite its relatively recent establishment, the company has thousands of satisfied customers. It honors its name by offering extremely short turnarounds, high-quality document preparation, excellent customer support, and much more.
We at Web Tribunal tested the service and read hundreds of Swyft Filings reviews from end-users to evaluate the company. Let's see what we found out:
What Is Swyft Filings
Swyft Filings is a reputable formation service that will help you file the necessary documents to open an LLC, corporation, or nonprofit. It also provides you with tax advice, consultation with experts, and technical assistance.
Pros
Fast turnarounds

- Swyft Filings is known for its fast turnarounds. It ensures

same-day filing

of documents without annoying upsells.

Money-back guarantee

- The company has a

100% money-back guarantee

. Thanks to

Swyft Filings refund

policy, if you are not content with its services, you can ask for a refund, and the reps will either resolve your issue or give you back your whole investment!

Affordable -

The

Swyft Filings LLC

formation services are fairly inexpensive compared to other providers. For example, the

basic package costs $49 + state fees

.

Flexible payment

- You can divide the total fee into

two separate installments

and enjoy Swyft Filings' top-notch services even if you are on a tight budget!

Impeccable reputation -

It's difficult to find even one negative

Swyft Filings review

. The company receives numerous positive comments from satisfied users, increasing its trustworthiness.

Feature-rich service -

Swyft Filings offers a plethora of valuable features (e.g., a 30 minutes tax consultation, compliance alerts, and a free domain name) in the basic package.

Quality marketing -

Unlike other competitors, Swyft Filings is not pushy when it comes to upsells. It has a tasteful way of going about it, which explains the lack of complaints about this in

Swyft Filings reviews

.
Cons
The biggest downside of Swyft Filings is that it doesn't include the registered agent option in any of its packages. You can purchase the service a la carte for

$149/year

.

Some services are outsourced and the third parties are not listed on the website—making the

Swyft Filings privacy

policy seem questionable.
Swyft Filings Services
Next, we will discuss the company's essential services and optional add-ons:
Filing Articles of Organization
Swyft Filings will take care of your business formation process by preparing, drafting, and filing the incorporation documents with the Secretary of State's office. The service is included in all packages and you can access the documents from your SwyftFilings online account.
Name Availability Search
Want to find out if anyone has already claimed your desired name for your nascent company? Swyft Filings will search the database of the state and answer this question for you.
Registered Agent Service
You can purchase Swyft Filings' registered agent option a la carte for $149 per year—it's not included in any of the packages. For this fee, Swift FIling will receive your business' official mail. That stands true for any state—the company operates in all 50 of them!
30-Minutes Tax Consultation
This is one of the most noteworthy Swyft Filings features. This service allows you to get in touch with a national accounting firm. That way, you can find out which tax option is the best for you and how to manage your business bank account. The reason why it's praised in more than one Swyft Filings review is that it's included even in the basic plan.
Operating Agreement Document
This essential form outlines your company's ownership structure and lays out the main rules for your business operations. The service is included in the Swyft Filings LLC Standard and Premium business plans, but you can also purchase it separately for $35.
Employer Identification Number
The EIN is like a Social Security Number for your business and you can use it to open a business bank account or hire employees.
Unless you want to go through the hassle of requesting one from the IRS, Swyft Filings will obtain this 9-digit code for you.
All packages but the Basic offer the service. In that case, you will have to pay the Swyft Filings price of $70 or obtain the number yourself.
Certificate of Good Standing
This document is a confirmation that your business complies with the state-specific requirements and tax obligations. Some entities and institutions may ask you for this certificate along the way, so having it drafted by Swift Filing might be a wise idea. You can purchase it separately from the plans for $45 + state fees.
501(c)(3) Application
In simple terms, if you open a non-profit organization, you can apply for a tax exemption from the IRS under section 501(c)(3) of the Code. Swyft Filings will help you enjoy all tax benefits associated with the formation of nonprofits. You can take advantage of this unique service for $495 + IRS fees.
Plans & Pricing
In this section of our Swyft Filings review, we will analyze the specificities and prices of each business plan the company offers.
Unfortunately, the registered agent doesn't feature in any of these plans, as we mentioned earlier. The Swyft Filings price for an "a la carte" purchase of this service starts at $149/year.
This entry-level plan contains the majority of the essential LLC formation features, as well as some useful secondary services like LLC filing (formation documents + free statement of the organizer) and name availability verification. You also get lifetime company alerts with the Compliance Guard, 30-minutes business tax consultation, and one year of a free domain name for your entity. Transferring it to a dedicated domain registrar before the time for renewal might be a financially sound idea, though.
The most important upgrade that comes with this plan is the Federal Tax ID Number. Along with all the features included in the first package, it also provides banking resolution, Swyft Filings LLC organizational minutes, custom LLC Operating Agreement, and more.
This plan consists of all the previously mentioned services, plus some handy, although not essential, features. It could appeal to business owners who are not on a budget digital corporate kit, virtual seal, electronic delivery of state forms through your Swyft Filings account, business website, and 3 months hosting.
Support
Next in our Swyft FIlings review, we will evaluate the quality of customer support. Most often, users describe it as above average, with short waiting times and polite and knowledgeable reps.
According to some Swyft Filings reviews from 2022, users claim that their answers, although informative and precise, lack further elaboration and in-depth explanations. This might be enough in some cases, but people who need more extensive responses and guidance may find their help insufficient.
Then again, Swyft Filings extends consultation services to help customers further.
On the bright side, the support team is quick and prompt. The average response time is four business hours—pretty impressive compared to the standard 24 hours in this industry.
Some users shared in their Swyft Filings LLC reviews that they had difficulties contacting the support crew. Fortunately, these are isolated instances, not the norm.
Our own experience was positive: we received quick and courteous responses all three times we probed the support team.
Ease of Use
SwyftFilings.com is the official website of the company and one of the most user-friendly platforms out there. The interface is easy to navigate and the design is modern and professional.
If you're already registered as a client, you can click on the "My Account" button above the navigation bar to go to the Swyft Filings login page and enter your account information.
If you want to find out more about the company, you can do so by accessing the "Contact Us" page. There, you will see the Swyft Filings phone number, official email address, chat option, and customer service working hours: 9 am—6 pm CST, Monday through Friday.
These and other useful options like the FAQ section are plainly visible for easier navigation. The platform comes pretty close to having the best LLC website.
Swyft Filings User Reviews
Swift Filing receives its fair share of positive feedback on the internet. On Sitejabber, for instance, the company has an average rating of 4.5 out of 5. Trustpilot awards it with 4.6 out of 5 stars. Users there mostly praise customer support agents and the excellent service they received.
Although it's not BBB accredited, Swyft Filings is described as a convenient service that gives users peace of mind. This is especially true for the paperwork-related hassle—an inevitable part of the business formation process.
The Swyft Filings reviews on Reddit are more difficult to find and generally not so positive: (e.g., "they want us to re-up for $149. This seems a bit high for a simple LLC filing."). Other complaints refer to the number of upsells, which can make the checkout process last longer than needed.
Then against, it's Reddit.
Is Swyft Filings Worth It?



Swyft Filings is a solid choice if you intend to open an LLC, thanks to its affordable basic package, advisory service, and fast turnarounds. Loved by most users, as evident from the numerous positive Swyft Filings reviews, the company offers high-quality services and excellent customer support.
Some of its services, such as the registered agent, are a bit pricey. But if you're looking for a more cost-effective solution, there are plenty of alternatives on the market. We will briefly discuss some of them in the next section.
Alternatives of Swyft Filings
To ensure you will make the best possible choice for your future business, we compared Swyft Filings to other LLC sites like LegalZoom, IncFile, and ZenBusiness.
Swyft Filings vs LegalZoom
LegalZoom is undoubtedly the most popular and renowned LLC formation service. You can count on its experience and professionalism and rest assured you'll receive high-quality treatment. But in terms of affordability of the basic package, Swyft Filings certainly prevails. Read our LegalZoom review to decide whether it's worth your money.
IncFile vs Swyft Filings
When it comes to affordability, there's little you can do to beat a free plan. IncFile's free starter package combined with one year of a free registered agent for all plans makes it almost irresistible. And that's not its only benefit (check out our IncFile review to find out more). But Swyft Filings has a considerable advantage when it comes to the speed of the formation process—and all business owners want their affairs to be handled promptly.
Swyft Filings vs ZenBusiness
ZenBusiness is one of the toughest competitors we could put up against Swyft Filings. It is arguably the best LLC service, with affordable prices and unmatched completeness of packages.
Although it does have its faults, our in-depth ZenBusiness review points out, it blows most of its competitors out of the water. The quickness of turnarounds might be the only aspect in which SwyftFilings has an edge.
Final Verdict
All in all, Swyft Filings is one of the best online formation services—comfortably positioned in the upper rankings. It offers good value services and high-quality customer experience.
Given that the registered agent is not included in the main packages, the Swyft Filings fees can become a bit too steep.
All the same, the company does a good job ensuring the ease of the incorporation process and providing prompt customer support and interesting add-on features. Add to the mix an excellent reputation from numerous positive Swyft Filings reviews, and you end up with a great choice for LLC formation.
FAQ
How much does Swyft Filings cost?
It depends on the business package. The basic one will set you back $49 + state fees. The Standard costs $149 and the Premium—$299. Some services can be purchased a la carte. Although it's not the most cost-effective solution, it is cheaper than LegalZoom, for example.
Yes, Swyft Filings is a legitimate company. Note that Swyft Filings is not a law firm, so it doesn't provide legal aid on its own.
Compared to other LLC formation companies, Swyft Filings falls somewhere in the middle. It offers good value for money, high-quality services, and excellent customer support, and it enjoys a stellar reputation, backed up by numerous positive Swyft Filings reviews.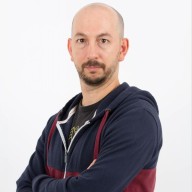 Nick Galov
Unaware that life beyond the internet exists, Nick is poking servers and control panels, playing with WordPress add-ons, and helping people get the hosting that suits them.