Rocket Lawyer - High Quality LLC Service
Edited by
Aleksandra Yosifova
If you need ongoing legal help and you're a highly demanding business owner, but you don't want to resort to expensive lawyers, this service is undoubtedly the right choice for you! We'll show you why in this in-depth Rocket Lawyer review.
Trademark Registration:
$250-$350
Registered agent:
$149.99/year
Annual compliance:
Included
Processing time:
3-5 weeks
Advisory service:
Multiple options
WORKS ON:
Edge
Opera
Chrome
Safari
Firefox
Professional legal advice:
Rocket Lawyer can be your legal aide way beyond the initial LLC formation.

Visit Website
Best for:
HIGH-QUALITY LEGAL AID
Strengths
Great value

Top-notch customer support

Lots of experience

7-day free trial
Relatively high prices

Unusual pricing & plans
Rocket Lawyer was founded in 2008 and has helped over 20 million customers with their legal issues since then. With a rating of 3.9 from numerous Rocket Lawyer reviews on BBB, it's obvious that the platform is one of the most renowned and well-established, endorsed by satisfied customers who value its experience and customer service.
Most clients regard the company as remarkably helpful and user-friendly, rendering it among the top-tier LLC formation service providers.
We decided to test the validity of those Rocket Lawyer reviews and impressions by evaluating and analyzing all aspects of the service.
Here's what we found.
What Is Rocket Lawyer?
If you have to deal with matters beyond mere LLC formation and need ongoing legal advice, Rocket Lawyer is the right choice for you!
Keep reading to find out why in our Rocket Lawyer review.
Pros
Great value -

Rocket Lawyer offers good value to clients, delivering high-quality legal services. Its Premium package includes numerous benefits for just $39/month.

Free trial -

The

Rocket Lawyer free trial

is certainly a feature that draws your attention. You can enjoy the service for free for 7 days.

Excellent support -

Its customer support is top-notch: very professional, polite, and informative.

Impeccable record -

Is Rocket Lawyer reputable?

The answer is a definite "Yes". Only LegalZoom can match its experience or number of satisfied customers.

30-day money-back guarantee -

The refund policy is in place for the first 30 days after the purchase. Rocket Lawyer's team will either resolve your issue or give you your money back.

Excellent form builder -

Rocket Lawyer offers a very intuitive and easy-to-grasp form builder. You can fill in legal document templates, such as an

operating agreement

, effortlessly – just by answering some questions about your company.

Customers love it -

Its customer feedback is one of the most positive on the market; most

Rocket Lawyer reviews

praise its services and the quality of legal support.
Cons
Price - The main drawback of Rocket Lawyer is its cost. Compared to other competitors, Rocket Lawyer can get pretty expensive if you buy its services "à la carte". Still, the prices are a fraction of what a regular lawyer would charge you.
Complicated pricing model - Rocket Lawyer's plans and pricing are somewhat unusual and potentially confusing. We at WebTribunal will explain its particularities in the next sections of our

Rocket Lawyer review.
Rocket Lawyer Services
Rocket Lawyer is a company that specializes mainly in legal support and can easily put you in touch with experienced lawyers.
Owners who need constant legal advice (real estate business owners, for instance) are most likely to choose Rocket Lawyer's services, and we'll demonstrate why:
Filing Articles of Organization
Rocket Lawyer isn't just an LLC formation company, but it offers business administration services too.
It'll cost you $99.99 if you decide to use only this feature.
For this fee, the company will prepare and file your business formation documents in a timely and seamless manner. But keep in mind that you'll also have to pay your state-specific fees.
Register Agent Service
If you are not a Rocket Lawyer member and decide to purchase their register agent option, you can do so for $149.99.
But if you buy their Premium package, you can get the service with a 25% discount.
We'll explain more about the Rocket Lawyer LLC cost in the pricing section. For now, note that the annual compliance and alerts are included, making it arguably the best registered agent service on the market.
Name Availability Search
Rocket Lawyer will make sure that the name you choose for your business isn't taken by another company.
This feature can be purchased separately from the Rocket Lawyer LLC formation service for $99.99.
Custom Legal Forms and Document Defense
With RocketLawyer, filling in legal forms has become quick and effortless, taking up to 5 minutes per document at most.
You just need to answer a few questions about your company, and the template will be automatically filled in with your answers.
The number of legal forms you can complete is unlimited.
The Document Defense option, which is essentially an attorney review, is a welcome addition, but it's included only in the Premium plan.
There is even a decent, free terms of use generator, but for more advanced legal protection, you might consider some of the best dedicated solutions.
Consultation and Online Q&A With a Lawyer
As part of the Premium Package, you get the Q&A service and a 40% discount when hiring a lawyer for legal consultation.
These services can be bought as stand-alone features even if you are not a Rocket Lawyer member, but it'll be more costly.
For that reason, most users in their Rocket Lawyer reviews recommend the former choice.
Operating Agreement Option
This feature is part of the Custom Legal Forms service and can be purchased "à la carte" for $39.99 (the same stands true for all legal documents, not just the operating agreement). If you want to benefit from other similar services, you may consider buying the Premium package.
If you become a member, you can take advantage of the numerous useful, although not necessarily essential, features.
We discuss some of them further down in our detailed review.
Employer Identification Number
This option is available for $59.99. Although it's not an absolute must when starting a company, this ID number can help you open a business bank account and hire employees.
If you want to get it for free, you can obtain one from the IRS.
But is it worth the hassle?
Personal Legal Matters
You don't have to start a corporation or a Limited Liability Company to enjoy Rocket Lawyer's legal assistance.
The platform also offers services for individuals, such as will and testament completion, copyright and trademark options, or even divorce paperwork or prenups.
Keep in mind that these are not included in any packages; they have separate fees.
Plans and Pricing
The Rocket Lawyer plans and prices are somewhat different from the usual approach of other LLC formation and legal aid providers. You can opt for a monthly subscription or purchase their services separately.
If your only goal is to file legal documents online to start your business, you may be better off buying this specific service for $99.99.
Otherwise, we recommend checking out the Rocket Lawyer Premium package.
The package is a monthly subscription that requires you to pay $39.99 for every month of your collaboration with Rocket Lawyer. It includes an LLC formation service (with 25% off future filings), discounts on attorney services, and a 30-minute Q&A on new legal matters with a lawyer. You also get legal forms with Document Defense and 25% off the registered agent (including compliance alerts).
Taken separately, Rocket Lawyer services can be quite costly. For instance: legal form – $39.99; registered agent – $14; 30-minute online consultation with a lawyer – $59.9; Rocket Lawyer LLC operating agreement – $39.99; document Defense for any form – $9.99; LLC documents filing – $99.99; decorative seal for documents – $59.99.
Support
Rocket Lawyer customer service is one of the most praised out there. The majority of the reviewers are very pleased and describe the support agents as professional, helpful, and detail-oriented.
You can contact the staff via phone, email, or chat. Phone support is available from 6 a.m. to 6 p.m. PT Monday-Friday.
They answer the phone relatively quickly and respond to emails within 24h.
The chat option is more like an FAQ section, but it's useful nonetheless.
Ease of Use
RocketLawyer.com reviews are mostly positive, and the customers emphasize the user-friendly interface and the ease of navigating through the various services and options.
Another feature that makes the Rocket Lawyer platform the best LLC website is the detailed "Contact Us" page.
There you can find all the ways to reach out to the Rocket Lawyer team, including their email, phone number, and office location.
The company is headquartered in San Francisco, California.
Rocket Lawyer User Reviews
If you want to know what users of the service think about it, we've gathered some of the ratings given by specialized sites.
Most client reviews are pleased with the Rocket Lawyer services, mentioning how smooth and quick they are.
However, Rocket Lawyer discussions on Reddit are mixed: Redditors don't really have a positive outlook on its online formation services, but you can also find appreciative opinions there.
Rocket Lawyer reviews from Yelp are missing, but there are plenty of other user reviews elsewhere.
Common complaints include the Rocket Lawyer LLC cost or issues with refunds. Some users were charged after canceling the 7-day trial due to the delayed processing of their request. If canceled in advance, the free trial is a useful feature, allowing new users to try the service before buying it.
Not only that, but the company has a great working environment. Rocket Lawyer reviews on Glassdoor are more than positive, rating it 4.6/5.
Most employees deemed it as a great place to develop their careers and work alongside kind and ambitious individuals.
Final Verdict
Rocket Lawyer offers high-quality and time-saving services. If you are a business owner who needs ongoing legal aid, Rocket Lawyer is the perfect choice for you.
The platform is not without its downsides: it doesn't provide the cheapest LLC registration services, and the Rocket Lawyer pricing list can be a bit confusing.
But if you don't mind paying for the Premium Package, you get the luxury of having your formation process taken care of by professionals.
We especially recommend it to those of you who require extensive legal assistance continuously.
Alternatives of Rocket Lawyer
Next, we'll see how the most notable Rocket Lawyer competitors stack up against the California-based company.
Rocket Lawyer vs LegalZoom
LegalZoom is Rocket Lawyer's most fierce and well-known competitor. Although the company has a more coherent offer in terms of packages and pricing, LegalZoom users give mixed opinions, and their reviews are riddled with complaints. Read our LegalZoom review for more data.
Rocket Lawyer vs LegalShield
Founded in 1972, LegalShield is a true veteran among legal aid companies. Right off the bat, they surpass Rocket Lawyer when it comes to experience. The two companies provide similar services and prices, but LegalShield doesn't offer a refund option or a free trial.
Rocket Lawyer vs LawDepot
LawDepot's legal subscription is slightly cheaper – $33, but the company is not as reputable as Rocket Lawyer. If your goal is to open an LLC, keep in mind that LawDepot is more focused on form building and personal legal matters.
Rocket Lawyer vs UpCounsel
UpCounsel's claim to fame is the top tier quality of their attorneys and their capability to tackle even the most complex and challenging legal issues.
But how much does Rocket Lawyer cost compared to UpCounsel? There's no comparison: UpCounsel's fees are through the roof. They will charge you $1,000 just to form a corporation.
Wrap Up
Rocket Lawyer is undoubtedly a good choice if you want to commit to a long-term relationship with your legal aid provider. Although the company is criticized in some Rocket Lawyer reviews, it is possibly the best LLC service in terms of costs vs benefits.
You can always count on Rocket Lawyer to figure out the most advantageous tax option for you or the best way to manage legal paperwork.
With the help of their On Call Attorney option and other Rocket Lawyer services, you'll be equipped with a top-quality legal toolkit.
FAQ
Yes, Rocket Lawyer is a legitimate company that helped thousands of businesses get off the ground. They offer excellent legal assistance.
Rocket Lawyer offers a 7-days free trial for the member package. But keep in mind that you will be required to pay a $39 monthly fee if you continue using it after the trial period or if your cancelation request isn't processed on time.
Are Rocket Lawyer forms legal?
Yes, Rocket Lawyer's forms are completely legal and enforceable. If there's an issue with any document's integrity, Rocket Lawyer will promptly fix the error.
How do I cancel my RocketLawyer account?
To do this, simply contact customer service at (877) 881-0947 6 a.m.–6 p.m. PST, Monday-Friday.
Which is better – LegalZoom or Rocket Lawyer?
It depends on the criteria you use for this comparison. In terms of cost, LegalZoom LLC pricing is a bit lower, taking all services into account. But Rocket Lawyer users' opinions are more positive.
Is Rocket Lawyer any good?
Yes. Rocket Lawyer's quality of services is among the highest. In most Rocket Lawyer reviews, clients praise its efficiency and expertise that save time and provide legal insight.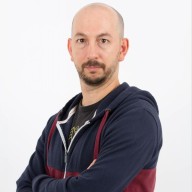 Nick Galov
Unaware that life beyond the internet exists, Nick is poking servers and control panels, playing with WordPress add-ons, and helping people get the hosting that suits them.