LegalZoom Review - Professional Legal Help
LegalZoom is one of the most popular LLC formation providers, filing paperwork and offering legal aid for more than 20 years. With so much experience and notoriety, it's no wonder why LegalZoom is a classic choice for starting businesses.
Registered agent:
$159/year
Annual compliance:
$69/year
Processing time:
3-15 days
Trademark registration:
$199+ and federal filing fees
Advisory Service::
Legal advice from lawyers, tax advice
Eese of use:
Very accessible
Key features:
Filing, registered agent service, lifetime support, business name check, etc.
Visit Website
Best for:
GETTING INTO THE MARKET QUICKLY
Strengths
Very safe

Experienced lawyers

Numerous legal forms and products

60-day money-back policy
LegalZoom is undoubtedly the most well-known LLC formation provider, and there are reasons for its popularity. First of all, it has lots of experience gained since its opening in 1999, millions of customers and lots of advertising campaigns.
It's also very easy to find LegalZoom reviews anywhere on the internet. This is because LegalZoom is also among the best ones out there, and we will see why further down.
What Is LegalZoom?
LegalZoom's claim to fame is its image as a consistent provider of top-quality services for LLC formation. If you want your articles and documents to be taken care of in the safest and most accessible manner, LegalZoom might be the right choice for you.
Pros
Sublime reputation - Using LegalZoom for LLC

formation is a safe choice; the company is one of the oldest, most trustworthy, and well-established providers of its kind.

Real experts - LegalZoom only hires experienced lawyers, with lots of skills and no bad track record.
PLCC formation - LegalZoom offers the best LCC service for forming a PLCC (professional LCC). It might be of interest if you offer medical, engineering, or accounting services.
Vast variety of forms - It offers access to a multitude of legal forms and products that are described in many

LegalZoom LLC reviews

as very useful for starting a business.

Affordable - The basic services are covered by packages that are inexpensive compared to reaching out to regular attorneys.
Excellent customer support - The platform provides lifetime customer service that excels at availability!
Extremely generous refund policy - LegalZoom refund policy

is unmatched - 100% money-back satisfaction guarantee for the first 60 days since purchase.
Cons
It's more expensive than other LLC formation alternatives, such as ZenBusiness, for example; the "Economy" package of LegalZoom starts at $79 + state fees.

End-users complain in their

LegalZoom reviews

about the number of up-sells during the ordering process; taxing is not very transparent either.
Services
LegalZoom provides a wide range of useful services for owners and managers who are just starting out in the business world and who are seeking a comfortable way of navigating the legal issues involved. Here's a list of the most essential and interesting ones:
Filing Articles of Organization
Every businessman knows the struggle of having to handle the never-ending amount of paperwork necessary for LLC formation.
Luckily for them, LegalZoom provides filing services that ensure drafting your formation documents and which are included in the most basic package - the Economy Package (starting $79 + state fees).
Registered Agent Service
LegalZoom also offers a solution for business owners who want to choose a third party to serve as the registered agent of their company. However, LegalZoom registered agent is not covered by the basic packages and, being an additional feature, has its own cost - $159 per year.
Lifetime Customer Support
The platform provides lifetime customer support and the staff's availability is exemplary - they can be reached even on Saturdays and at late hours on weekdays (until 10 PM).
The staff will help with any legal issue that is bothering you, but some reviewers have complained about bad conduct or delay. We will discuss this later in this thorough WebTribunal LegalZoom review.
Business Name Check
LegalZoom's formation toolkit also includes a name search option that will help you choose your company's name and see whether it's already taken or not.
The name availability search is covered by the Economy Package, so you won't need to upgrade in order to use it.
Legal аnd Tax Advice
Using LegalZoom, you will be able to consult seasoned lawyers and get legal documents reviewed by them, or you can ask about opportunities regarding tax benefits or any other kind of tax issue. Be aware that you will also need to pay extra for these services and the fees may vary. The pricing will be discussed in more detail later in this LegalZoom review for LLC formation.
Copyright Application
If you wish to apply for copyright protection, you can use LegalZoom's features that allow you to do so for $114+ and federal filing fees. Moreover, if a patent application is what you have in mind, the starting price will be $199.
In many LegalZoom reviews, you will hear about personal legal matters. Let's see why:
Last Will and Testament
Although it's not one of the main purposes of LegalZoom, the platform offers assistance in completing testaments and last wills. This is because LegalZoom is meant to provide aid in many and different legal matters that may concern individuals as well as companies, and not just for LLC formation.
However, the cost will be extra, as this service is not included in any LegalZoom LLC packages.
Plans & Pricing
As we've mentioned earlier, LegalZoom LLC formation services are organized in three main plans for starting businesses. We will further discuss the particularities and prices of each of them in this LegalZoom review section that follows:
If you plan on spending as little money as you can for LLC formation, this is the most suitable option. It includes basic services such as the business name check, filing, lifetime customer support, and Financial Account Authorization Letter, that can help you open a business bank account if you're found eligible.
The Standard package is the logical upgrade for your business. It comes with several additional features, like membership certificates and seal, VIP processing that prioritizes your order, and a personalized binder that helps you organize your documents and it also has the name of your company on it. Coming up next is the third and final plan from the three LegalZoom LLC packages.
Being the most expensive plan, Express Gold justifies its price by offering express shipping with a tracking number on your documents for the company. It uses Express Mail and expedited processing, if available. These are the most expensive services provided by LegalZoom and are ideal for those business executives who value time above all.
Support
Now that you're more familiarised with LegalZoom LLC pricing and plans, it's time to evaluate how supportive the LegalZoom staff really is.
In terms of availability, we can conclude that customer support is a strong point for LegalZoom: you can contact the crew until 10 PM during the week and up to 7 PM on Saturday. However, this is not the entire story.
Many LegalZoom reviews consist of complaints about the staff's attitude, ambiguous information that they provide, lack of coordination and communication, and the most annoying one for clients - large amounts of waiting time.
Ease of Use
LegalZoom is pretty accessible and easy to use as a platform. It can be navigated intuitively and all the important information is there, including the provided services, contact options, and office locations, which can be found in the US.
LegalZoom may very well have the best LLC website out there!
LegalZoom User Reviews
When it comes to user reviews, there is a huge mix of polarizing opinions and diverse experiences. For example, most Reddit users consider that it would be more beneficial for small business owners to just resort to a lawyer or do the filing of formation documents themselves. In many LegalZoom reviews, Reddit users outlined the pricing as being the main reason for that.
On the other hand, you can find plenty of positive opinions as well. ConsumerAffairs presented some of them. The positive ones emphasize the ease of using the services, quickness, and smoothness of the filing process. Many of them say that LegalZoom is straightforward, user-friendly, and simple.
By contrast, common complaints refer to LegalZoom prices as being pretty high when upgrading from the Economy pack or getting other basic legal services, such as applying for an EIN.
The upsells, lack of taxing transparency, and delays in the filing of formation paperwork are also mentioned.
Is LegalZoom Good?
For owners who want to start their activity on the market rather quickly and who are willing to invest in the quality of legal services, LegalZoom is a safe and solid choice, having the highest brand power among all the LCC formation providers.
The platform can be also used for starting a DBA, C-Corp/S-Corp, or for aid in personal legal issues (last will, trademark registration, tax options, etc.), but be aware that extra fees will be required.
The main downsides include questionable customer support quality and occasional delays.
Taking everything into account, LegalZoom LLC cost might be high for some, but the service is excellent.
LegalZoom Alternatives
Speaking of competitors, it's time to look at some comparisons between LegalZoom and other similar LLC services.
LegalZoom vs. ZenBusiness
One of the most popular LegalZoom's competitors is ZenBusiness, a platform that offers you legal support at the starting price of just $39, with a free registered agent for the first year and a free operating agreement.
LegalZoom vs. IncFile
IncFile stands out with its cost-effectiveness and free entry-level plan (you just have to pay the state taxes).
Also, the platform is entirely specialized on LLC formation, but it doesn't have LegalZoom's experience and prestige.
LegalZoom vs. RocketLawyer
RocketLawyer is specialized in many areas of legal aid and it's suitable for owners who are looking beyond LLC formation services.
However, compared to LegalZoom, RocketLawyer's prices are "spicy" to say the least - $649.97 + State Fees.
LegalZoom vs. UpCounsel
Another LegalZoom alternative is UpCounsel, a relatively new company, founded in 2015.
If you are looking for legal advice on complex issues, UpCounsel might be the right choice.
Final Verdict
Taking everything into consideration, LegalZoom is a good legal service provider and it can significantly simplify your work. In this LegalZoom review, you've been familiarised with the platform's pros and cons, its services, plans, and prices, and also with other users' opinions.
The next section will make sure you didn't miss any of the important information!
FAQ
LegalZoom is an online legal service provider that deals with filing formation documents for LLCs, tax issues, copyright-related problems, and much more.
Yes, LegalZoom is perfectly legit and trustworthy, as many reviewers can attest.
How much does LegalZoom cost?
The Economy plan starts at $79 + state fees, followed by the Standard plan at $329 and the Express Gold one at $349. Other advanced plans may include Legal Advantage Plus ($9.99/month for living trusts, child support, etc.) or Business Advisory Plan ($31.25 /month).
Is LegalZoom good for starting a business?
Yes, LegalZoom is one of the best choices for filing your paperwork and getting legal advice in order to start a business.
Can you get a refund for LegalZoom?
Yes. For a period of 60 days after the purchase, LegalZoom offers a 100% satisfaction guarantee.
Is LegalZoom worth it for LLC?
It depends on your business goals and financial situation. Although some services may be considered expensive, LegalZoom focuses on the quality and smoothness of the formation process and you can always benefit from that if you want to open an LLC.
LegalZoom is a good choice, but not without its drawbacks. It's up to you what to retain from the huge amount of LegalZoom reviews and especially from ours. Don't forget: if you're using the service, we would also like to see your opinion!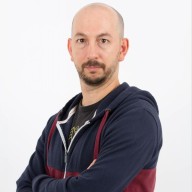 Nick Galov
Unaware that life beyond the internet exists, Nick is poking servers and control panels, playing with WordPress add-ons, and helping people get the hosting that suits them.