Curious About The Largest Law Library On The Internet? Read Our LawDepot 2022 Review
Edited by
Aleksandra Yosifova
Partnership agreements, divorce papers, corporate bylaws, invoice forms—you name it! LawDepot will seamlessly take care of your paperwork at an outrageously affordable cost of $8.99 per month. With its numerous document templates, tons of positive LawDepot reviews by users, and excellent customer support—the company guarantees a top-notch user experience for nearly everyone.
Trademark Registration:
No
Processing time:
Same-day processing
Advisory service:
Customer support, Law Library, Help Center
Key features:
Fast LLC formation, user-friendly setup, money-back guarantee, free trial
Visit Website
Best for:
GREATEST DIVERSITY OF DOCUMENTS
Strengths
7-day free trial

$10,000 Money-Back Guarantee

Expert customer service

Extremely easy to use
No downloadable Word format

Not an RA service, nor a law firm
Tired of paying premium fees for business formation paperwork that a regular attorney can handle?
This is where legal form providers like LawDepot come in handy.
LawDepot stands out with its extremely wide variety of legal document templates and affordable prices.
Including, but not limited to online formation services, the company is praised by numerous users in countless positive LawDepot reviews.
Read on to see why users love it so much and whether it lives up to its reputation.
What Is LawDepot?
LawDepot is a company specialized in providing online legal documents for all sorts of endeavors—from business formation services to last wills and even separation agreements.
Founded in 2001 and headquartered in Canada, LawDepot now operates in the US, UK, and Australia too. The company helped over ten million users, creating more than four million online forms and saving $1,000,000,000 worth of legal fees.
Pros
Extremely wide range of legal services

—

using LawDepot for LLC

formation is definitely not the only thing that you can do with this platform. From business to family issues and even music industry contracts, LawDepot covers everything.

Easy and fast

—It is remarkably easy to complete and print legal documents, such as

personalized corporate forms

. It takes up to a couple of minutes!

Top-quality support

—The customer service reps are experienced and very knowledgeable. So much so that users often mention the names of support agents in their

LawDepot LLC reviews

.

Tons of informative content

—It offers a Law Library and multiple FAQ sections as educational resources. You can find the

necessary information to form an LLC

without even picking up the phone.

$10,000 money-back guarantee

—If you're not satisfied with the quality of the document, you'll be refunded

within 50 days

. Also, if you suffer any damages because of errors on the part of LawDepot, the company offers you

up to $10,000

in compensation!

7-day free trial

—Apart from the paid

LawDepot packages

, you can also enjoy seven free days of

LLC filing services

, cover letters, or employment contracts.

Very secure

—LawDepot doesn't share your data with third parties unless you request it. Moreover, it uses Transport Layer Security (TLS) with 128-bit encryption strength, which matches the protocols used by banks and governments.

Positive customer feedback

—

LawDepot reviews on BBB

and other platforms are extremely positive, praising the quality of its documents above all.
Cons
LawDepot doesn't allow downloading documents in Word format, which is a common complaint among its users.

It doesn't provide consultations with independent lawyers and additional advisory services. If you need individualized legal help, LawDepot might not be the right place for you, as it's not a law firm. If you're looking for an LLC formation company that works with top-tier lawyers, check out our

Rocket Lawyer review

.
LawDepot Services
First, it is important to note that, unlike the majority of LLC formation companies, the company doesn't offer a registered agent service. It also doesn't provide a name availability search option.
If you're looking for a provider that has both, Northwest Registered Agent is a good candidate.
Still, LawDepot has probably the widest variety of legal documents. We researched them all to give you a comprehensive overview.
We selected the services mentioned most frequently for this LawDepot review.
Filing Articles of Organization
These are the legal documents that you will need to submit to the state of formation if you intend to open an LLC.
LawDepot reviews the documents for LLC formation, prepares them according to the state-specific requirements, and files them on your behalf.
LLC Operating Agreement/Corporate Bylaws
These are the most popular business services the website offers.
The operating agreement is used to outline the ownership structure of your nascent company and lay out the main rules of operating.
The corporate bylaws have the same role but for C-corps and S-corps.
Additionally, LawDepot has website terms of service that can cover any type of online endeavor. Its terms generator is flexible and adaptable, giving the best terms of use generators a run for their money.
Partnership Agreement
This document is rarely provided by LawDepot's competitors.
It establishes an agreement between business partners, outlining the common rules, distribution of responsibilities, allocation of profits and losses, and capital structure. It makes all partners equally liable in a for-profit partnership.
Employment & HR Forms
The service covers a wide array of needs related to human resources. It's also quite popular, judging by the number of LawDepot reviews that mention it.
It does so by offering a multitude of legal forms—employment contracts, employee privacy policy, warning letters, termination letters, and even a resume or a letter of recommendation.
Incorporators' Organizational Meeting
The Incorporators' Organizational Meeting is an important first step in the corporation formation process. Held after the articles of incorporation are filed, the owners, directors, and shareholders gather to determine the main roles and responsibilities in the company.
If you are ready to pay a few additional LawDepot fees, the service can help you organize and keep track of the resolutions and actions of the incorporators at the beginning of their business journey.
Quite a few online incorporation reviews highlight how useful this feature is.
Estate Planning & Wills
Since the company isn't limited to LLC formation, we continue our LawDepot review with an overview of some of its estate services.
The platform makes sure all of your assets are in good hands, providing last wills and testaments, codicils, gift deeds, and end-of-life plans.
It also appoints you a Power of Attorney, who can make decisions on your behalf if you no longer have the capacity to do so. The high LawDepot ratings seem more and more justified now.
Healthcare
This category includes living wills, which allows you to consent to different treatments in case of an illness. It also contains templates for Medical Power of Attorney or Child Medical Consent, which you can use to grant permission to someone to make medical decisions for a child.
Basically, any medical problems can be solved with LawDepot.
Real Estate
LawDepot also offers some real estate services.
For example, it helps you prepare apartment and business leases, which establish the legal relationship between landlords and their tenants.
The company also puts rental applications, eviction notices, or mortgage agreements at your disposal.
This diversity really justifies the high LawDepot ratings.
Financial & Sales Forms
The platform offers proofs of payment (also named bills of sale) and loan agreements, outlining them as its most popular demands.
On top of that, LawDepot prepares letters of intent, sales agreements, invoice forms, and purchase agreements.
Family and Marriage
This is the last category of services we examine in our LawDepot LLC review.
In terms of family matters, LawDepot offers the whole nine yards—from prenups and postnuptial contracts to separation and pet agreements. It also manages child consents for medical or travel purposes.
LawDepot Plans & Pricing
The best (or at least the most eye-catching) aspect of the LawDepot pricing policy is its 7-day free trial. You can try it out before deciding whether you want to subscribe.
But note that to create a free account, you have to give your credit card information. If you don't cancel on time, LawDepot will automatically start charging you $35 per month.
Without further ado, let's see what you get for these LawDepot prices.
You can create, download, and print an unlimited number of documents. You can access any form you wish, which means that the LLC filing services are also available.
For a significantly steeper cost, LawDepot  allows you to enjoy the same benefits you get with the previous package. The only difference is that you pay on a monthly basis, avoiding a longer-term commitment with the company. You can cancel the subscription at any time.
The individual price depends on the document type and the amount of time you have access to it, yielding a pretty wide palette of LawDepot fees.
Support
LawDepot customer service agents are experienced and knowledgeable professionals who respond promptly and extensively, exceeding even the likes of the best incorporation services in terms of support.
The LawDepot customer service hours are standard—Monday to Friday, 8:00 am to 7:00 pm ET. User reviews online often reference the same reps' names, so we can presume that the support crew is a relatively small one, with agents with vast expertise and strong social skills.
On LawDepot.com, you will find the necessary contact information to get in touch with the support team. On the Help page, you can find the LawDepot phone number, email, and live chat option.
To test the reps' already excellent reputation, we sent an email asking what the LawDepot LLC pricing for filing articles of organization is. They responded rather fast, within five or six hours, and were polite, articulate, and thorough in their explanations.
Ease of Use
LawDepot's website is informative, intuitive, and designed in a visually pleasing manner. It is less cluttered than your average online formation services, despite the extreme amount of services offered.
This makes for a very pleasant user experience. The process of filling up a form is also straightforward and simple. There are no LawDepot scams or annoying upsells involved—it only takes a couple of minutes and your form is ready.
When it comes to informative content, LawDepot is unbeatable—its Law Library is one of the largest across the entire online environment. It hosts a plethora of posts and articles regarding legal issues.
On top of that, in the Help Center, you can find the answer to some FAQs and the company's contact info.
LawDepot User Reviews
In this section of our LawDepot review, we look at what end-users have to say about the company. The majority of opinions online are positive.
To start with, the LawDepot ratings on specialized sites are considerably high—4.5/5 on TrustPilot, 3.8/5 on SiteJabber, 3.6/5 on Best Company, and 4.2/5 on G2.
Tons of positive reviews outline the ease of use, accuracy, and quickness of the filing process. But mostly, clients praise customer support reps, describing how helpful and polite they were in assisting them with certain issues.
The LawDepot complaints that we found focus on occasional inaccuracy in spelling and problems with downloading and printing (LawDepot only allows you to download in PDF or HTML, but not in Word format).
As with most LLC formation services, users complain about the ever-present billing issues and automatic withdrawals: "charged with $35 a month after the trial had expired."
One LawDepot review on Reddit perfectly depicts the above-mentioned situation: "Turns out I have been charged $198.00 by LawDepot in increments of 33.00$ for the last 6 months."
These claims are not exactly justified, as the extra charge usually happens you don't cancel the free trial on time. This policy is clearly and transparently stated on the official website of the vendor.
Is LawDepot Worth It?
The service has some strong points, some of them unique for the industry. These include the huge quantity and variety of legal documents, the $10,000 satisfaction guarantee, the informative nature of the platform, and the 7-day free trial.
Some shortcomings are also worth mentioning. There is no LawDepot registered agent, you can't download documents in Word format, and the service also won't obtain an Employer Identification Number for your business.
However, LawDepot manages to compensate for its downsides by virtue of its extreme diversity, unmatched quickness, and excellent ease of use.
Alternatives of LawDepot
To keep you informed and give you a wider choice, we briefly analyze the most relevant LawDepot competitors and stack them up against each other.
LawDepot vs LegalShield
One thing is for sure: LegalShield has a greater brand recognition than LawDepot. With it, you also get phone consultations with specialists.
However, don't rush to this LawDepot alternative just yet—LegalShield is slightly more expensive than LawDepot ($39 per month).
LawDepot vs UpCounsel
UpCounsel is one of the best legal marketplaces and lawyer matching services, offering premium assistance even for the most complex legal matters. However, its prices are premium too—starting at $500 to open an LLC.
LawDepot vs Rocket Lawyer
Rocket Lawyer is definitely not cheaper than LawDepot—it has steeper prices for legal forms ($39.99/document) and it charges $99.99 for LLC filing services.
Its edge comes from the fact that it excels at customer care, being renowned for its unmatched advisory service across the industry.
Final Verdict
The service is one of the most comprehensive and reasonably-priced legal forms providers currently in business.
For this LawDepot review, we tested its capabilities, compared it to other giants in the industry, broke down its pricing, and found its weaknesses.
Although it's not primarily focused on business formation services, LawDepot manages to be relevant in a wide range of legal endeavors. This partly makes up for the lack of registered agent service and EIN obtainment.
After all, it's not always the job of a legal form builder to offer the best LLC services, as some LawDepot reviews online point out. As we've seen from this article, LawDepot has plenty of other important aspects where it excels.
FAQ
Yes, LawDepot is a completely legitimate company. Founded in 2001 by Ken Sawyer, it provides top-notch legal templates to this day.
Is LawDepot good for starting a business?
LawDepot is not a business formation service per se. However, you can still find some essential documents, such as the partnership or the operating agreement.
Can you get a refund from LawDepot?
The LawDepot refund policy is not very straightforward. Some users report that certain fees can be returned if you contact customer support fast enough. Others complain about denied requests, which goes to show that it depends on the situation.
How much does LawDepot cost?
You can purchase all LawDepot legal documents a la carte. The company also offers monthly and yearly plans.
Check out the pricing section of this review to see what these include, or try the service with the 7-day free trial.
Yes. LawDepot is a more-than-decent and affordable legal form builder and provider, as the numerous positive LawDepot reviews demonstrate.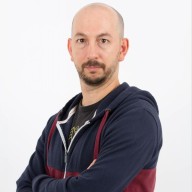 Nick Galov
Unaware that life beyond the internet exists, Nick is poking servers and control panels, playing with WordPress add-ons, and helping people get the hosting that suits them.