How Good Is Incorporate.com? Find Out From This Incorporate.com LLC Review
Edited by
Aleksandra Yosifova
Are you looking for a company with extensive experience, top-quality incorporation services, and comprehensive information on forming an LLC? Incorporate.com might be the right choice for you! Operating for more than a century, it is a well-established and renowned solution. Read our Incorporate.com review to learn more about the history behind the name.
Trademark Registration:
No
Registered agent:
$235/year
Annual compliance:
$150/year
Processing time:
Several business days
Advisory service:
Customer service
WORKS ON:
Edge
Opera
Chrome
Safari
Firefox
Visit Website
Best for:
MOST EXPERIENCED SERVICE IN THE INDUSTRY
Strengths
Vast experience

$75,000 Corporate Compliance Guarantee

High-quality customer support

Extensive Learning Center
Relatively pricey

Many upsells
When talking about online formation services, the experience gained by a company on the market is one of the most important indicators for the quality of its work.
Even the best incorporation services typically have no more than 20 years of experience under their belt.
Enter Incorporate.com.
Founded way back in 1899, the company can pride itself on over a century of experience in business incorporation and registered agent services.
Read on to find out whether it's resting on its old reputation or improving its offerings in our Incorporate.com review below.
What Is Incorporate.com?
Incorporate.com is one of the most renowned LLC incorporation and business formation services. Since its foundation, the organization has changed its name from "Company Corporation" to the current designation and has helped over 750,000 companies to get off the ground.
With its long history and the huge number of Incorporate.com reviews, it's easy to get lost in the sea of information.
We gathered and synthesized the most important details about the service to help you make an informed decision.
Pros
Massive experience -

You can rest assured that Incorporate.com knows how to

open an LLC

or a corporation. After all, this is what it has been doing for over a century!

Corporate Compliance Guarantee

- Incorporate.com offers insurance against any issue that might arise during the filing process. If your filing has been declared invalid due to a processing error, the company will either resolve the issue or pay you up to $75,000.

Good customer service

- Incorporate.com customer service hours

are among the longest in the industry. The support team is ready to help you from 8:00 am to 8:00 pm ET Monday-Friday.

Simple offer

- Incorporate.com offers a solid core of

LLC filing services

. It keeps the features to a minimum, saving you the hassle of trying to distinguish between the essential tools and add-ons.

Great knowledge base

- Its Free Learning Center is among the most extensive ones in the industry. Thanks to the numerous FAQ sections and guidelines on compliance requirements and

tax options

, its customers can stay informed at all times.

Transparent pricing -

All

Incorporate.com prices

are structured in a very coherent and comprehensive manner. The company breaks down its fees in itemized lists so you can get a good grasp of the essential services.

Strong security -

Incorporate.com also excels at data security and privacy of information—McAfee SECURE protects all of the content on the website.
Cons
The

Incorporate.com LLC cost

is one of the highest in the business—

$99

for the basic package. Its registered agent option is also pretty steep—

$235 per year

. Most of its competitors charge half these costs and even provide some of the features for free.

Some of its offerings are displayed in a misleading fashion. For example, it advertises two of its features—the compliance tool and the annual report service—as being included in the

Incorporate.com registered agent

package.
As we explain further down in our Incorporate.com review, this is not exactly the case.
The website is filled to the brim with upsells, which are constantly and annoyingly pushed during the checkout process.
Services
In this section of our Incorporate.com review, we summarize the main features the company provides.
Filing Articles of Organization
Whether you want to form an LLC, Doing-Business-As (DBA), S-corp, C-corp, or even non-profit, Incorporate.com will take care of the paperwork.
Drafting and submitting formation documents to the state is the single most basic (and essential!) service this type of company generally provides.
Name Availability Search
Using Incorporate.com for LLC formation will also enable you to check the availability of your desired name for your nascent business.
It will search through the state's database to make sure it isn't already taken by another company. This way, you'll be compliant with the state requirements and avoid conflict and miscommunications.
Access to Company Documents
The service also offers access to its online portal once you subscribe to one of the Incorporate.com LLC packages.
With this feature, you'll be able to freely store and use your personalized corporate forms and other documents later on.
Employer Identification Number
For an additional fee of $80 or as part of the premium plan, Incorporate.com will help you obtain an EIN for your business from the IRS. This will save you the hassle of getting one yourself.
With this Federal Tax ID Number, you can open a business bank account, hire employees, or enjoy some tax benefits.
Although it's offered by nearly every LLC formation company, this time-saving opportunity is still sometimes praised in Incorporate.com reviews.
Operating Agreement
This document is meant to lay out the ground rules that describe how your business will be operating, along with the ownership structure of the organization.
The company will draft this valuable paper for you for some additional Incorporate.com LLC fees (as part of a paid plan or in exchange for $99 purchased separately).
Incorporate.com Registered Agent
Incorporate.com charges an annual fee of $235 to become the official business address of your company. This way, you can avoid the junk mail spam and having your personal address publicly displayed.
Compliance Watch—CSCNavigator
This is essentially a dashboard that will help you monitor and manage your compliance deadlines throughout the year. It will also assist you in maintaining the legal status of your business.
But many users complain in their Incorporate.com reviews that this feature is advertised in a rather deceiving manner on the website. It is said to be a part of the Starter package when, in reality, you can only access it if you purchase the registered agent service as an add-on first.
Annual Report Preparation
As in the case with the CSCNavigator, you get this tool only if you purchase the registered agent service. It will set you back an extra $150 per year.
For this fee, Incorporate.com will prepare and file all annual reports for you. Many online incorporation reviews highlight the usefulness of this feature.
Business License Research
Many Incorporate.com reviews for LLC formation point toward this noteworthy service, so we decided to test it too.
It allows you to identify which licenses, permits, and tax registrations you need to operate in full compliance with your state-specific requirements. Moreover, Incorporate.com will assist you in obtaining these items, providing extensive instructions on how to handle them.
Seal and LLC Kit
This can be a nice addition to your LLC formation toolkit. For the sake of aesthetics and brand consistency, you can get a binder with your company name on it, a customized decorative seal, and some sample documents.
How Much Does Incorporate.com Cost?
In this section of our review, we give you an overview of Incorporate.com's pricing and plans.
It is worth mentioning that some of the features which appear to be included in these packages are not actually accessible just by purchasing the respective plans.
To keep things simple and straightforward, we will list the actual structure of the offering and not the one displayed on the website:
This plan includes all the essential tools for business formation—name availability check, filing articles of organization, and ongoing access to formation documents online.
This plan is most frequently mentioned in Incorporate.com reviews from 2022 and not for a good reason. It includes everything from the previous one, along with an EIN, business kit and seal, and CSCNavigator. The official price on the website is $249, but the package can't be purchased without subscribing to the registered agent and the annual compliance service.
Similarly to the previous one, the Incorporate.com LLC pricing for this package is misleading. It has the same requirements and features as the Essentials plan, plus the license research tool and the operating agreement option.
Note that none of these subscriptions include the registered agent service in their price. It is a separate feature that you can purchase a la carte with the Starter plan.
Otherwise, you can access it through The Essentials or Works packages, but you still have to pay the additional fee.
Incorporate.com Customer Service
Incorporate.com excels at offering high-quality assistance to its customers. You can contact the support team via phone or live chat.
The Incorporate.com phone number and contact form can be found on the "Contact Us" page. Working hours are extensive—8:00 am—8:00 pm ET Monday through Friday.
There is also a comprehensive Learning Center that contains loads of useful information and provides guidance all along the process.
To test the reps' level of knowledge and promptitude, we at Web Tribunal have personally contacted them via live chat. We received a thoughtful and polite answer in less than one business day, which is the waiting time displayed on the site.
We asked whether we could purchase the Incorporate.com registered agent service without subscribing to one of the premium packages.
The representatives responded in an elaborate and friendly way. They explained that it comes with premium packages by default, but you can still buy it as an add-on to the Starter plan.
Ease of Use
As multiple users outline in their Incorporate.com reviews, using the website and navigating through its various options and guides is a walk in the park.
Thanks to its intuitive interface, user-friendly design, and modern layout, the information is displayed in an elegant and easy-to-understand fashion. Placing an order is a pretty straightforward and simple operation too.
The only downsides are the heavy upsells intended to make you subscribe to the registered agent or other add-ons. Users often complain in their Incorporate.com LLC reviews that they can't finish the checkout process without choosing at least one additional service.
Other than that, Incorporate.com has one of the best LLC websites in terms of ease of use and knowledge provided.
Incorporate.com User Reviews
The company doesn't have a solid online reputation—user opinions on Incorporate.com are both scarce and largely negative.
This is also visible from the relatively low Incorporate.com ratings on specialized sites: 1/5 stars on Better Business Bureau based on seven reviews, 2/5 from Yelp, and 1.5 out of five stars from FitSmallBusiness.
This is a particularly odd situation considering Incorporate.com's 100+ years track record.
The strangeness of the unusually small number of Incorporate.com reviews on BBB and other platforms doesn't end there. The majority of the positive opinions can be traced back to a small window of several weeks between April and May 2014 on Yelp.
The overwhelming majority of positive reviews were published within this distinct period of time, which makes us question what is actually up with this company's customer feedback.
The majority of Incorporate.com complaints revolve around its deceptive pricing practices, hidden fees, aggressive upsells, and steep costs. Some users even go as far as claiming its services are nothing but Incorporate.com scams.
That said, some redemption comes from the one place we would expect the least—an appreciative Incorporate.com review on Reddit: "I use 'incorporate.com'—they have great customer service!"
Is Incorporate.com Worth It?
Incorporate.com is definitely not the cheapest LLC registration provider you can find. The company has its advantages and strong points—an enormous amount of experience, lots of informative content on the website, high ease of use, excellent customer support.
However, the problems with Incorporate.com are not negligible. The misleading pricing policy, unjustified high prices, heavy focus on upsells, and negative online feedback don't exactly render Incorporate.com the best LLC service.
After conducting thorough research and analysis for our Incorporate.com review, we found that the downsides slightly outweigh the positives.
Although it has its benefits, it most certainly isn't the best registered service out there.
Alternatives of Incorporate.com
Next, we discuss some alternatives to the oldest LLC formation company in the business. We collected data on the main Incorporate.com competitors to give you a diverse choice.
Incorporate.com vs LegalZoom
LegalZoom is the biggest and most renowned player on the business formation battleground. In addition to its superior reputation and online feedback, LegalZoom offers cheaper services—$79 for the basic plan and $159/year for the registered agent.
Incorporate.com fights back with its vast experience and the $75,000 Corporate Compliance Guarantee.
Incorporate.com vs Rocket Lawyer
Many Rocket Lawyer reviews praise this company's top-notch advisory and legal assistance services. However, Incorporate.com is no slouch in the customer support department either.
This Incorporate.com alternative has more affordable costs, but the former is a more long-lived company.
Incorporate.com vs ZenBusiness
One thing is for sure: ZenBusiness is way cheaper than Incorporate.com. Its LLC filing services and one year of registered agent start at $49.
ZenBusiness also has a much more positive reputation among users and offers some of the best registered agent services on the market. It seems like Incorporate.com doesn't get a lot of traction in this competition.
Final Verdict
Incorporate.com is suitable for business owners who don't mind spending some extra money. The formation process of their organization will be in good hands.
Its level of experience, as we already mentioned in our Incorporate.com review, is its most noteworthy advantage. The company provides all the necessary information to form an LLC in its extensive knowledge base.
It's a noteworthy solution but beware of its misleading pricing practices.
FAQ
Is Incorporate.com legit?
Yes, Incorporate.com is completely legitimate. It operates since 1899 and has had more than 700,000 customers over the years.
Is Incorporate.com good for starting a business?
Incorporate.com is a solid LLC formation service with vast experience. However, its pricing is not among the most affordable nor the most transparent in the industry.
For the full list of pricing, see the subscriptions section of this Incorporate.com review.
Can you get a refund from Incorporate.com?
Incorporate.com's refund policy is rather complicated. You can get your money back only if you cancel the subscription before the company has submitted your documents to a federal, state, or local office. However, you'll still be charged a service fee.
Incorporate.com is a solid LLC formation, but not the best one in the business and certainly not the most affordable.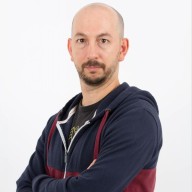 Nick Galov
Unaware that life beyond the internet exists, Nick is poking servers and control panels, playing with WordPress add-ons, and helping people get the hosting that suits them.