BizFilings 2022 LLC Review: Should You Go For It?
Edited by
Aleksandra Yosifova
Enjoy the most informative and experienced LLC formation company in the industry. BizFilings has helped over 500,000 clients to launch their businesses and it keeps going. If you like your LLC provider the way you like your business—smooth and efficient—it's time to consider BizFilings's services!
Trademark Registration:
No
Registered agent:
Six-month trial
Annual compliance:
$75/year
Processing time:
4-6 weeks
Advisory service:
Post-incorporation support, online resources
Key features:
Name availability search, article filing, registered agent, incorporation and license automation, etc.
Visit Website
Best for:
LLC FORMATION GUIDELINES
Strengths
More than 20 years of experience

Six months of free registered agent

Incorporation Wizard & License Wizard

Error-Free Guarantee
Expensive basic package

Small number of customer reviews
Founded in 1996, BizFilings has helped over 500,000 people to open their businesses. It's now one of the most well-established LLC registration services on the market.
In this BizFilings review, we will analyze the pros and cons of the service, summarize its plans and prices, and help you decide whether to choose the company as your LLC formation provider or not.
What Is BizFilings
Owned by CT Corporation since 2002, BizFilings guarantees top quality filing process and many useful features. The company is mostly known for its informative website and valuable guidelines for business owners. It also has unique business tools such as the Startup Checklist and other BizFilings LLC resources.
Pros
Excellent reputation -

BizFilings is a very reputable and trustworthy company. Working with clients for over 20 years, it gained vast experience in LLC formation services.

Robust service -

It provides interesting features that many of its competitors don't have. For an additional fee, BizFilings will file your initial reports or deal with the state publication process on your behalf.

Superb support -

According to most

BizFilings reviews

, customer support is very helpful and polite, with longer working hours than the industry's standard.

Free registered agent -

Six months of a registered agent are included in every package, which can be extremely useful for business owners who are just entering the market.

Annual reports -

With this provider, you can rest assured your annual reports will be filed on time. In exchange for some extra

BizFilings fees

, the company will take care of this and other procedures on your behalf.

Unique features -

BizFilings has a unique set of services, such as the Incorporation Wizard, License Wizard, Trademark Explorer, or BizComply. We'll explain what each of them is below.

Unmatched guarantee -

With the Error-Free Guarantee policy, BizFilings really lives up to its name.
Cons
For most services,

BizFilings

'

price

is quite high. For many of its solutions, the provider charges around $60 more than some of its competitors.

Some of its services are vaguely presented and the offer doesn't exactly match reality. For example, the expedited processing option, which is supposed to speed up your order, doesn't seem to cut any significant turnaround time.

Considering its experience and track record, BizFilings has an unusually small amount of customer opinions (which we will discuss further down in the

BizFilings review

.) Although it's not a negative thing per se, the lack of extensive feedback can indicate shady practices.
Services
Now that we've outlined BizFilings pros and cons, it's time to take an in-depth look at some of its essential services:
Name Availability Search
This feature holds a special place in BizFilings's offering since it's a complimentary service. That means you can use it completely free of charge, as many times as you want! Although most LLC providers include the name availability check in their paid plans, with the BizFilings LLC services, you can use it for free.
Filing Articles of Organization
BizFilings's claim to fame is its online filing service, included in the Basic plan ($99.) This entails preparing and drafting your formation documents and filing them to the state. As part of the Documents Delivered feature, the company will also send them to you after completing the process.
Post-Incorporation Ongoing Support
BizFilings goes far and beyond mere documents filing in its pursuit to help you run your business successfully. In fact, some BizFilings LLC reviews emphasize that the company is willing to hold meetings for issuing certificates and ownership shares. The service will also ensure perfect compliance with the state requirements.
Registered Agent Service
One of BizFilings's strongest points is undoubtedly its registered agent option. The main advantage is that it can be used for free in the first six months of collaboration with BizFilings. After that, you will have to pay an annual fee of $164. However, those six months can be invaluable for owners who are on a budget and just getting started.
Incorporation Wizard
This ingenious feature cannot be found on the sites of companies like LegalZoom, for instance. The Incorporation Wizard is designed to help you decide whether you want to classify your future business as an LLC, S-Corp, C-Corp, DBA, or even as a non-profit. The best part is that it's completely free!
License Wizard
Although this feature is not included in the Basic package, it's still a useful addition you can get for $99 (which is not the highest among BizFilings fees.) For this price, the company will research which business licenses and permits you need in accordance with your state-specific requirements.
BizComply
Our series of noteworthy features continues with BizComply—a compliance management tool with a calendar, alerts, and notifications for approaching deadlines. You also get a library full of personalized corporate forms—all in one place!
Trademark Explorer
Want to register a trademark for your business name or logo? First, you need to find out whether it's taken by another company. You can now do so thanks to the unique BizFilings search tool—the Trademark Explorer.
Plans & Pricing
Moving on to the next section of our BizFilings review, we will now take a look at how the previously mentioned services are organized in these three business packages. Note that the premium plans' cost varies depending on the state in which you intend to form your business. We've listed the range of prices.
For $99 (state fees not included), you can enjoy high-quality online formation services like preparation and filing of formation documents, six months free registered agent and BizComply tool, and unlimited name availability searches.
If you want to open an LLC and you're not on a tight budget, this plan offers the best value for money, according to more than one BizFilings review. Along with all the services included in the Basic plan, you will get an LLC kit & seal tools, sample forms (Operating Agreement template, meeting minutes, and resolutions), and expedited processing service. Unfortunately, the latter service didn't live up to our expectations, as we pointed out in the "Cons" section of our BizFilings review.
This is the final and most complete plan, as the name suggests. It's also the most expensive one, even compared to other LLC providers. It's not even cheaper than LegalZoom (the biggest name in the business). This premium package includes compliance instruction DVD, Federal Tax ID Number, overnight shipping of documents, and state-specific services (e.g., initial report for Washington).
Support
The customer service representatives are knowledgeable, helpful, and kind, according to most BizFilings reviews. If you contact them by email, you'll get a response in less than one business day. Waiting time for phone calls is short too—you can get in touch with an expert in a matter of minutes.
The BizFilings phone number and email address can be found on the contact page. The phone number is also displayed at the top and a chat pops up every time you visit BizFilings.com. What's more, the support team has longer working hours than most of its competitors—from 7 am to 9 pm ET every weekday.
Ease of Use
BizFilings is fairly easy to use, ensuring a smooth and streamlined ordering process. It can save you a lot of time and provide assistance and guidance along the way. From the very beginning, the company gives detailed explanations about how the formation process will unfold or which tax benefits could be in place.
However, the BizFIlings LLC website has a few downsides. The platform is not very user-friendly— it's crammed and has a rather "old-school" design. Information is presented formally, almost like an incorporation manual, but this was achieved with the help of external services.
So if you want the extra assistance, you'll have to share your data not just with BizFilings, but also with the various third parties involved in this endeavor.
One thing you don't have to worry about is the BizFilings privacy policy—it's rock-solid, as the company uses Norton Web Security services to encrypt data.
The company also included lots of helpful tools and resources in the Learning Center and Business Owner's Toolkit. If you already have an account, go to BizFilings' login page and insert your username and password.
BizFilings User Reviews
BizFilings has an unusually small number of customer reviews, although it is A+ rated and BBB accredited since 1997. We can't say whether this renders the service more or less trustworthy, but most BizFilings reviews are positive.
The platform's rating on BirdEye is 4.5/5 stars. We've found very few complaints about BizFilings on BBB, most of which referring to recurrent fees for the registered agent after it has been canceled. To avoid that, you'll need to give written proof that your business has a new registered agent on file before you can cancel it.
BizFilings reviews on Reddit are rare and mixed, which is not surprising considering Redditors' preference for DIY approaches. Still, some users had good things to say about BizFilings, praising their customer support and deeming them more competent than LegalZoom.
Is BizFilings Worth It?
After carefully analyzing BizFilings reviews and every aspect of its features, our verdict renders the company a remarkably solid choice for LLC formation.
We especially appreciate its registered agent service, interesting additional features, and informative nature, making BizFilings's platform the best LLC website for gaining know-how.
On a more negative note, its prices are a little too "spicy" and the premium package's costs are not the same in every state. The BizFilings refund policy is not ideal: the company will give your money back but charge you a $50 fee if no paperwork was done yet and $75 if the name availability check was completed.
That being said, BizFilings might not be the cheapest LLC registration option, but it does a pretty good job of keeping its customers satisfied and staying relevant in the industry.
Alternatives of BizFilings
Now, let's see who are BizFilings' competitors:
BizFilings vs LegalZoom
We've mentioned before that these two companies have similar prices and services. But LegalZoom seems more oriented toward providing legal aid, while BizFilings focuses on delivering high-quality filing services.
IncFile vs BizFilings
IncFile has a significant advantage over BizFilings: affordability. Its entry-level plan is practically free if you compare it with BizFilings' $99 fee. But BizFilings fights back with its top-notch compliance guidance and advisory service.
BizFilings vs ZenBusiness
ZenBusiness is arguably the best LLC service, according to most user reviews. Indeed, the company offers excellent value, but it certainly doesn't have BizFilings's level of experience and resources.
BizFilings vs Northwest Registered Agent
This is a comparison that will make BizFilings's prices seem cheap.
But Northwest is known for providing the best registered agent service in the business and for its highly knowledgeable and supportive reps.
Our Verdict



Our BizFIlings review showed you that the Madison-based company is a reputable and safe choice for filing formation documents and providing registered agent services. Although a bit pricey, it offers in-depth information and valuable guidelines for business owners.
We hope that our analysis of the company's main strengths and weaknesses and the synthesis of BizFilings reviews from 2022 has helped you make up your mind about the future of your business.
FAQ
Yes. BizFilings is a legitimate enterprise, founded in 1996 by the reputable entrepreneurs Brian Wiegand and Rick Oster. The company is now part of the CT Corporation.
Is BizFilings a law firm?
BizFilings is not a law firm and it doesn't offer legal assistance beyond incorporation matters. BizFIlings legal services are linked solely to business formation issues and ongoing compliance guidance.
How does the Incorporation Wizard work?
As we've mentioned in this BizFilings review, this is one of the company's most distinctive features and it's completely free. You just have to respond to a few questions (e.g., "Which tax option would you choose for your entity?") and the platform processes your answers and recommends the best business type for you.
Despite not standing out from the crowd with particularly low prices, we've found BizFilings's formation services and customer support helpful and qualified.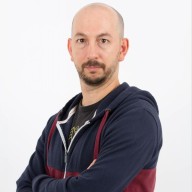 Nick Galov
Unaware that life beyond the internet exists, Nick is poking servers and control panels, playing with WordPress add-ons, and helping people get the hosting that suits them.