Smartsupp Review—A Smart Supplement to Your Customer Service
With Smartsupp's video recording feature, you can review your customer's activity in real-time, use the live chat to guide them around, and check out the recordings later, so you don't miss a thing. Read our full Smartsupp review to find out more.
Mobile apps:
Android / iOS
Chat history:
Limited (3 years)
Key features:
Easy deployment, advanced analytics, free plan, multilingual
Visit Website
Best for:
ECOMMERCE BUSINESSES
Strengths
Multilingual

Easy to deploy

Versatile features

Advanced analytics
Limited customer support

No file transfer or sharing
Live chat gives you an edge over your competition—it makes you more approachable for your visitors, more efficient in handling queries, and more likely to increase your conversion rates.
If you're looking for top-notch live chat software for your website, read this Smartsupp review and see all the program has to offer you.
What Is Smartsupp?
Smartsupp is a live chat tool that helps you support your site's visitors, boosting sales and customer loyalty in the process.
But Smartsupp is more than just a simple website chat software—it comes with team management features, detailed statistics, and consumer behavior insights.
Interface
Smartsupp has a mobile and a desktop application. Its interface is clean and modern-looking, and the icons are easy to understand even if you are not a tech-savvy individual.
The Smartsupp mobile app is also very intuitive and user-friendly.
Features
Smartsupp offers you the following features so your customers will never complain about you being hard to reach or—even worse—slow to respond.
Canned Responses
Smartsupp calls them shortcuts, but they're the same thing—frequently used, pre-saved responses that save you the time and effort of typing them every time someone asks about, let's say, your business hours.
Smartsupp also includes Automated Messages. You can set up your own rules for when you want your visitors to receive a personalized text. For example, you can automate a nice, brief thank-you note, so your customer feels valued after they make a purchase.
Smart Chatbots
They're what makes the Smartsupp live chat feature stand out. You can configure the chatbots to be whatever you need them to be—a FAQ bot, a host, or a virtual shopping assistant.
Smartsupp's chatbots can greet visitors, find out what they're looking for, recommend products, and guide them around your site.
You can target visitors by selecting specific triggers for the bots, and you can see how effective your efforts are—Smartsupp tells you, for example, how many customers interacted with the bot, what they asked, and if they took the bot's suggestions.
Offline Mode
Smartsupp allows you to configure your working hours, lunch breaks, and public holidays so it can update your status automatically.
When a customer visits your website after office hours, the Smartsupp chat will let them know you're offline and email you their messages so you can contact your visitor once you're back to work.
If you're already in the middle of a conversation when closing time comes, don't worry—Smartsupp will still change your status to offline (so you don't get new messages from other visitors) but allow you to finish your ongoing conversation.
Screen Recorder
Users are raving about this feature in their Smartsupp reviews. The live chat service can record your visitor's screen so you can see what they're looking at, how they move around your site, and where you lost their attention.
Smartsupp saves the recordings for 10 days and automatically deletes them afterward.
You don't want to look at tons of videos? No worries—Smartsupp lets you filter recordings by length, URL, and customer so you can easily get the information you need.
Team Management
Some Smartsupp features are meant to help you manage your online support representatives' performance.
The software allows you to see detailed Team Statistics based on customer satisfaction ratings, response time, number of missed questions, and more.
You can also create various Teams of Agents and assign each group to different pages on your site. Or you could also allocate a particular chat to a specific agent—it's up to you.
Plus, you can also limit your agents' access so you can control who gets editor rights or who just gets to use the Smartsupp live chat.
Analytics
Apart from the agents' efficiency analytics, Smartsupp can give you insights into your interaction with your visitorsand their satisfaction level.
You can track key metrics, like response time, online time, average rating, and the number of conversations. This gives you an idea of how well your customer service team is handling requests and queries.
Integrations
As of writing this Smartsupp review, you can integrate more than 60 solutions with the platform. It barely takes you two minutes to install plugins for your CMS, ecommerce solution, or website.
Smartsupp works well with most of the best website builders (like Squarespace, Shopify, WordPress, Wix, and others), but you should keep in mind that it is not compatible with AMP, Dribble, InVision, SimpleSite, or SmugMug.
Other popular Smartsupp integrations are Drupal, Facebook Messenger, Google Analytics, Joomla, LightCMS, Magento, and Unbounce.
Plans & Pricing
You can always try Smartsupp's free version before upgrading to one of the two premium plans.
All plans allow three agents, include all core features (live chat, email, integrations, notifications, and basic visitor info), and come with a money-back guarantee.
Pricing Plans
This plan is free forever and works pretty well for freelancers and small companies looking to improve their customer relationships. You get access to one chatbot, 14-day conversation history, 100 conversations/month, and one personal shortcut.
The pricing for this Smartsupp plan is $15/month (or $22.50/month if billed yearly). You get access to 10 chatbots, one-year conversation history, and unlimited conversation volume and personal shortcuts. It allows you to customize your chat boxes, see visitor info, assign chats to specific agents. Plus you can record up to 10,000 videos per month.
The Smartsupp pro plan costs $72/month (or $108/month if billed monthly). It comes with 50 chatbots, three-year conversation history, 50,000 videos per month, team management features, and all the other Standard perks.
Support
You can contact the Smartsupp support team via email or the online form. Smartsupp's response time is three days, but you'll probably get a reply sooner.
We at Hosting Tribunal found it a bit odd (given the nature of the business), but Smartsupp lists customer support as a premium feature that operates during usual working hours only (8/5).
So, ironic as it may be, Smartsupp's live chat isn't available on its own website.
The website does have a help center, though, which is a great place to look for the answers to your questions if you're not a premium subscriber. The help center has guides on how to get started with the platform, the integrations, and the Smartsupp mobile application.
Ease of Use
Smartsupp's setup process is one of the simplest we've seen in a customer service platform—it barely takes a couple of minutes to get your account and start configuring everything to your satisfaction.
The features are easy to set up and use, too. For instance, if you want to create a new personal shortcut, you just go to Settings > Shortcuts and click on "Add Shortcut".
And if you want to use it, you just have to type a dot followed by your shortcut's name (e.g., ".greeting" or ".schedule") at the start of your message.
Smartsupp User Reviews
Smartsupp reviews on Reddit are mostly positive, with Redditors praising its user-friendliness and analytics.
The user reviews on GetApp and Capterra are pretty neat, too—it has a 4.7-star rating based on 257 reviews.
Most users praise Smartupp's easy implementation, high customization, and video recording feature.
A few criticisms were floating around the internet, though. Some users complained about the occasional missing notification, while others mentioned that many of Smartsupp's competitors have more integrations.
Is Smartsupp Worth It?
Smartsupp's intuitive interface and customizability make it a solid option for businesses of all sizes.
Smartsupp takes real-time website traffic monitoring to the next level with its video-recording function. This is the software's most distinctive feature and a valuable tool for businesses that want to get insight.
Despite Smartsupp's own customer support not being as flexible as customers would like, Smartsupp does help businesses provide dynamic support. This is ultimately what matters most.
Alternatives of Smartsupp
Let's take a look at some of the best competitors in the live chat business and see how Smartsupp compares.
Smartsupp vs Liveagent
Liveagent has features that Smartsupp doesn't, like a ticketing system, live typing, and a fully functioning virtual call center. But it doesn't have a video-recording function or chatbots.
In terms of pricing, Liveagent's premium plans are cheaper, but both programs offer a free version, so the better option comes down to the type of functionality you're looking for.
If you want a more traditional, ticket-based customer service option, then Liveagent is your best bet. If you're looking for a more modern, automation-oriented approach, then you should consider Smartsupp.
Smartsupp vs Pure Chat
Smartsupp and Pure Chat are nearly identical. However, Smartsupp is the more affordable alternative—its premium plans are cheaper, and its Free plan is forever without charge (unlike Pure Chat's, which is only free for a month).
Also, some of the features each software offers are different. For instance, Pure Chat includes CRM and file sharing, whereas Smartsupp has video recording and team management.
Smartsupp vs SnapEngage
SnapEngage is an omnichannel chat solution that comes with additional power pack features like file sharing, help desk management, and chat transcript.
It's comparatively more affordable than Smartsupp, too, though it doesn't have a free version.
What makes Smartsupp stand out against SnapEngage (and other competitors) is its video-recording feature but, if that's not something you're particularly interested in, then you might want to consider SnapEngage.
Final Verdict
Our key takeaway from this Smartsupp review is that the software can assist businesses in managing customer satisfaction and boosting their image thanks to its advanced features and outstanding service.
Smartsupp comes with built-in analytics, automated messages, chatbots, and a video-recording feature that is sure to give you an edge.
Plus, the Smartsupp chat app is available on multiple platforms and works well on all of them, so you can handle anything that comes up from wherever you are, hassle-free.
FAQ
Smartsupp is a popular software that gives you live chats, chatbots, and video recordings to help you turn visitors into customers, all the while saving you much of the time and effort customer service requires.
Its easy-to-use interface, advanced features, and rich integrations make Smartsupp one of the best live chat softwareavailable.
Be sure to check out our full Smartsupp review so you can see all the software has to offer.
Does Smartsupp have an app?
Yes, you can download the app on your desktop, as well as on your Android and iOS devices.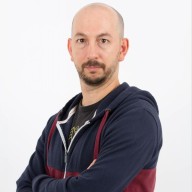 Nick Galov
Unaware that life beyond the internet exists, Nick is poking servers and control panels, playing with WordPress add-ons, and helping people get the hosting that suits them.
Leave your comment
Your email address will not be published.