ClickDesk Review—How Can It Improve Customer Communication?
ClickDesk is an integrated communication system with live chat, help desk, and video and voice software that works directly from your browser. You can connect with your customers in real-time and bring conversations to life with their preferred method of communication. See what else it offers below in this ClickDesk review.
Key features:
60+ languages, proactive chat triggers, helpdesk capability, video chat
Visit Website
Best for:
INCREASING CUSTOMER SATISFACTION
Strengths
Video chat

Helpdesk capability

Proactive chat triggers

Chat in 60+ languages
Limited free version

Not enough tutorials

No iOS ClickDesk chat app
One-to-many communication is a thing of the past.
If you want to leave a lasting impression, you have to forget about passive communication. Clients demand a more personalized approach now.
Luckily, you don't have to reorganize your customer service strategy for every user.
Customer communication platforms can act as a single point of contact, incorporating different channels of conversation methods.
When it comes to real-time interactions, ClickDesk is one of the best chat programs on the market. It's an innovative tool combining live, voice, and video chat, plus a help desk.
Check out this ClickDesk review to see how all that works together.
What Is ClickDesk?
ClickDesk is an integrated customer communication platform built to provide real-time interaction and boost sales conversions. It helps you bring conversations to life through live chat, voice, and video software. On top of that, it provides help desk support, so you always stay on top of customer queries.
Interface
The ClickDesk interface is super sleek and intuitive. It will feel familiar to agents who have used Facebook Messenger or any other instant messaging platform.
Plus, with ClickDesk mobile app for Android, you can stay in touch with your customers on the go.
The live chat panel is straightforward and has a ton of handy user interface tools.
All chats are organized on the left-hand side of the panel (new, open, favorites, and closed).
You can also see your current messages and search through conversations there. When you open a chat, you'll see the console where you can reply to queries and mark them resolved.
In the right-hand column, you'll see the customers' information, like email address, chat details, and the agent handling the query.
ClickDesk Features
ClickDesk has a slew of excellent features that turn every interaction with your customers into a memorable experience.
In this part of the ClickDesk review, we analyze a few of them to show you how they work.
Chat Console
Like the entire interface, the chat console is very straightforward. Its design is similar to that of Facebook Messenger and other IM platforms of that ilk.
In the main panel, you'll see ongoing customer chats. At the top is the option to make a voice or video call (or close the chat).
The ClickDesk chat console also contains detailed customer information—email, browser, the page they were visiting when they initiated the chat, and the page they came from. You'll also see their exact GPS location, IP address, and the entire chat transcript.
Canned Responses
Online support and sales teams are often inundated with the same queries over and over again. Canned responses are a handy way to deal with that. They allow you to create predetermined answers to common questions.
Like other best live chat tools, ClickDesk has a canned response tool built into the live chat. With it, you can provide faster resolution to more customer queries, increasing your teams' efficiency.
There's a list of default system shortcuts as well. For example, /history retrieves previous chats; /bye disconnects the chat visitors, etc. You can also create new shortcuts.
Live Chat
The ClickDesk live chat feature lets you talk with your customers in real-time in over 90 languages. It comes with a handful of features to help you increase your online sales and conversion rates.
Let's see a few examples:
Pre-chat surveys collect customer info and pinpoint their needs before connecting an agent.
Keystroke previews (typing view) allow you to see what customers are typing before they hit send.
Maps show extensive, real-time customer information, including their name, email, country, chat history, browser, and referral URL.
Proactive chat greetings work hand-in-hand with Maps. It automates active communication by sending a personalized greeting based on real-time information.
Voice and Video Chat
Video chat is the future of every customer service platform. It's also what makes the service better than many ClickDesk competitors.
ClickDesk's video and voice software will help take support to the next level. It works directly from your browser and allows you to jump on a call with your customers instantly whenever trouble arises.
Does a customer prefer voice calls over video? No problem—voice is included in all ClickDesk plans and works with a single click.
Help Desk
The extensive help desk software comes integrated with the ClickDesk live chat tool. It includes a ticketing system, canned responses, and automation options to help you stay on top of your customer service queries.
The customizable ticket management functionality lets you cut down on time and grow your business. You can run a set of actions on tickets with custom macros, such as status changes.
Ticket automation automatically prioritizes and assigns tickets. You can automate a range of actions like new emails, notes, delayed responses, and more.
Analytics
ClickDesk's advanced analytics and reporting tools allow you to extract actionable metrics and make better decisions for your business.
You get a daily and weekly ClickDesk review of activity, including overall performance and individual agents' efficiency analytics.
For instance, the missed chats counter notifies you how many chats remained without a response. This helps you keep tabs on the effectiveness of your support efforts.
Chat duration reports tell you the average time visitors spend on your live chat widget. That way, you'll know if a visitor had questions or just stumbled onto the live chat by accident.
You can also get basic help desk reports like SLA reports and ticket status.
ClickDesk Integrations
ClickDesk has a range of native integrations that work seamlessly with at least a few of the apps you're already using.
You can start using ClickDesk for WordPress with just one click. Simply add the plugin, and you'll begin receiving messages and calls from visitors there. The Mailchimp integration is the best way to grow newsletter subscriptions and run successful email campaigns.
If you connect the ClickDesk live chat with Agile CRM, you can view important customer details, add new clients, and trigger campaigns. Join.me allows you to share your screen with visitors or view theirs to resolve issues quickly.
Basecamp is an excellent project management software. This integration allows you to convert ClickDesk live chats into Basecamp messages for easy follow-up or analysis.
With Salesforce, you can access your web visitors' information stored in the Salesforce CRM from within the chat window.
Zapier allows you to connect ClickDesk with 3,000+ other apps. With them, you can go a long way toward automating customer service. For instance, you notify your team of new chats on ClickDesk through Slack so they can follow up quickly.
ClickDesk Pricing Plans
ClickDesk has two packages to choose from. Each of them contains several plans with a 30-day money-back guarantee.
Pricing Plans
ClickDesk Support
ClickDesk has more support options than most website chat software we've reviewed. There's phone, email, and live chat customer service. The extensive FAQ section includes detailed information about pricing and billing, setup, support, and more.
We tested the live chat with a few questions about reporting and customization. The chatbot directed us to a few articles in the ClickDesk help center and eventually connected us to a human agent. The whole process was seamless and straightforward, with no fuss or hassle.
ClickDesk is very intuitive and easy to use. Still, it has an extensive list of resources to help you along if you ever get stuck.
Ease of Use
ClickDesk is super easy to use and highly intuitive. The interface is sleek and modern, and the ClickDesk chat console is modeled after popular IM platforms. That way, it'll feel familiar to most of your agents.
If you're a novice to live chat software for website pages, ClickDesk has some handy resources—step-by-step videos and documentation—to guide you through the basics.
The tutorials give an overview of the platform. They also show you how to configure the voice call function and connect to Facebook and Twitter, among other things.
In the admin handbook, you'll learn how to set up ClickDesk, maneuver the dashboard, and provide a general guide to account owners. It also assists agents and operators get started with the ClickDesk chat, calls, and tickets.
ClickDesk User Reviews
We looked through numerous ClickDesk reviews to understand how other customers feel about the service.
Comments on sites like G2, TrustRadius, and Capterra are mostly positive. Some users highlight the efficiency of the integrated solution. They appreciate that it combines live chat, video and voice conversations, and a help desk in one convenient location.
One user also praised the free version in their ClickDesk review on Reddit. They pointed out how well it works with the WordPress live chat plugin and even the mobile app.
We found some complaints about ClickDesk too. Most of them are the typical yet rare objections about support or charges after cancellation.
Is ClickDesk Worth It?
Our detailed analysis of the software in this 2022 ClickDesk review clearly shows that the platform's functionality is excellent.
The integrated solution works directly from your browser, so there's no need to download anything. It combines live chat, voice and video calls, and a help desk. That way, you can talk to your clients in real-time through their preferred communication methods.
The software automatically integrates the live chat tool with the help desk to keep you on top of customer issues.
Plus, you can connect external apps, like Twitter and Facebook, with your live chat solution. You can add like, tweet, and follow buttons to the toolbar. This will allow visitors to connect with your brand on multiple platforms without leaving your website.
Add the fact that it's affordably priced and with a free plan, and ClickDesk becomes the perfect live chat software.
ClickDesk Alternatives
ClickDesk may be among the best live chat software for website pages on the market, but the industry is filled with fierce competition.
In this part of our unbiased ClickDesk review, we evaluate some other options to give a wider choice.
ClickDesk vs LiveAgent
When making this live chat software comparison, we considered three things—pricing, features, and functionality.
Both platforms are among the best live chat software on the market and come with free versions. The ClickDesk free plan supports ten users, can handle 25 tickets, and has audio calling capability.
The LiveAgent free plan is limited to one email address for ticketing, one live chat button, and seven-day ticket history.
The most advanced plans of the two companies have the same price, but LiveAgent offers slightly more features. If you're looking for advanced functionality, then LiveAgent might be the right option for you.
ClickDesk vs Olark
Olark has three very affordable plans—a month-to-month for $19/agent, a one-year for $15/agent/month, and a two-year for $12/agent/month. These include features like chatbot automation, screen sharing, and website traffic monitoring.
ClickDesk has a free plan if you want to try it without commitment. It might be slightly more expensive than Olark, but it has more advanced features. If you can afford it, this is definitely the better solution.
ClickDesk vs Sendinblue
ClickDesk and Sendinblue are top web chat platforms with comprehensive free plans.
The Sendinblue free version has core marketing and contact management features, transactional email and SMS sending, and automation tools.
ClickDesk's free package supports ten users and audio calling but includes only 30 live chats and 25 tickets.
Sendinblue's Premium offer costs $65/month, while ClickDesk's comparable Enterprise plan goes for $39.99/month. That's good value for money.
Verdict
For this ClickDesk review, we tested the software thoroughly.
We wholeheartedly recommend it.
ClickDesk is an incredibly robust and comprehensive platform. It works directly from your browser and combines live chat, voice, video, and help desk to bring your conversations to life.
It has fantastic features like real-time website traffic monitoring, typing preview, a social toolbar, and intelligent plugins and integrations. Plus, you can manage all your emails and offline chats with the easy-to-use help desk.
It's a solid option for businesses of all sizes looking to add more dynamic customer support to their slate of services.
FAQ
Yes, ClickDesk is definitely good. It has excellent ratings on sites like G2, Capterra, TrustRadius, and GetApp.
We also evaluated its key features above in this ClickDesk chat review. Check them out if you want to learn about the software's strengths and weaknesses.
Does ClickDesk have an app?
Yes, you can download the Android ClickDesk mobile version and chat with your customers on the go.
How much does ClickDesk cost?
ClickDesk has a free version and multiple paid packages for different team sizes and needs. The fees start from $9.99/month and can go up to $349.99/month depending on the features and subscription period.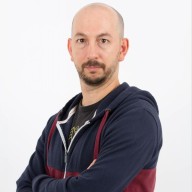 Nick Galov
Unaware that life beyond the internet exists, Nick is poking servers and control panels, playing with WordPress add-ons, and helping people get the hosting that suits them.
Leave your comment
Your email address will not be published.