Chanty Review—Take Your Communication Management To The Next Level
Chanty is extremely easy to use, offers an advantageous free plan, keeps archives forever, and has some unique features, like context-based threads. Curious to find out what these are? Keep reading our detailed Chanty review below.
Free plan:
Yes (Up to 10 users)
Mobile apps:
Android / iOS
Key features:
Free plan, solid customer feedback, granular permissions, powerful integrations
Visit Website
Best for:
TASK-BASED COMMUNICATION
Strengths
Super affordable

Powerful integrations

Solid customer feedback

Granular permissions & roles
No Gantt charts

Not very reputable
There are many project management apps out there, but few of them are as focused on communication as Chanty. This service is designed to be a messaging app, but it has a task-oriented approach at the same time.
This way, Chanty combines the best of both worlds and keeps its customers satisfied. It even became one of the most promising alternatives to Slack!
For this reason, we at Hosting Tribunal thoroughly examined the platform. We gathered all you need to know about it in our Chanty review below.
What Is Chanty?
Chanty is a work management solution that uses collaboration software to streamline coordination across teams and workflows. It caters to all types of organizations. That said, it is particularly suited for teams that focus more on the actual work and less on chatting.
Chanty is task-oriented, so it appeals to project-based teams, for example, in software development. On the contrary, marketing agencies and PR professionals prioritize communication, so they might prefer other solutions.
Or at least this is what we found after reading multiple Chanty reviews.
Curious to see what else we learned?
Chanty Features
Apart from the usual team chats, Chanty provides many other interesting tools. Let's start with the most relevant ones:
Task & Project Workforce Management
Although it is not designed as a traditional project management solution, Chanty offers some useful workflow organization tools.
For starters, you can create to-do lists and manage all tasks, subtasks, and milestones from there. If the list view is not what you're looking for, you can switch to Kanban boards.
With this Chanty project management method, you can set deadlines and assignees, change task statuses and priorities, and monitor progress.
Automation
There are many ways in which Chanty streamlines your workflow and saves you valuable time.
For instance, it allows you to share important details and updates with the entire team and keep everybody on the same page. This way, miscommunications and delays are far less likely to occur.
The software also sends you notifications and alerts about important deadlines and events. Thanks to the Chanty mobile app, you can access the platform anytime, from anywhere, and solve the issues immediately.
Collaboration Tools
Chanty's collaborative solutions are, without a doubt, the service's claim to fame. The software allows you to have private and group conversations without leaving its platform. You can also communicate via video calls and send voice notes while on the go.
Chanty gathers all these exchanges in one place—a centralized archive of conversations called "Teambook." What's more, you can pin messages to bookmark them and access them at a later date.
Lastly, you can tag teammates using @mentions.
Permissions & Roles
With the Chanty project administration tools, you can give differentiated access to conversations and projects.
It allows you to suspend team members who are no longer part of a project or archive old conversations. Further, you can set different roles and permissions for certain employees. You can make them owners, admins, members, guests, or multiguests.
The "Multiguest" role gives them permission to be part of multiple projects and conversations simultaneously. They can share files, discuss tasks, and see updates, but they won't be able to create new tasks or group conversations.
File Sharing & Documentation
The Chanty desktop app and mobile version allow you to share information with your teammates through a variety of means.
For example, you can attach files with different formats to conversations and tasks. You can also add links, images, GIFs, and emojis to conversions to enhance communication and create a friendly environment. What's more, you can even share code snippets to discuss ongoing tasks with your team.
Context-Based Conversation Threads
We read lots of Chanty reviews to see which are the most appreciated features of the service. Most users praise the variety of communication channels.
Among the favorites is the option to start spontaneous threads about ongoing issues or important milestones. You can discuss any subject, then set goals and assign tasks depending on the reached conclusions.
Analytics
Chanty is primarily designed to improve communication management by creating task-focused conversations. Hence, it's no surprise it doesn't provide complex analysis and reports. For example, it doesn't generate reports or give insights into your employees' time management.
Even worse, Chanty doesn't have a time tracking tool to update you about your team's workload and billable hours. You can't analyze team performance, productivity levels, and ROI if you're relying solely on Chanty, either.
What you can do is track task completion rates and deadline adherence. Chanty simply won't generate reports automatically without integrations. However, you can use your decision-making and forecasting abilities and still use this information.
If you're looking for advanced reporting tools and analytics, it might be better to check out other solutions. Podio and Wrike, for example, are among the best programs in terms of reporting.
Integrations
Chanty's integration capabilities are quite impressive. The program connects with a wide range of apps with various functions and specializations.
To assist you in your file management efforts, Chanty integrates with Google Drive, Dropbox, One Drive, and Tasks.
Given its suitability for web development projects, the platform connects with Github, Gitlab, and Bitbucket.
For marketers, Chanty offers integration with Mailchimp.
And to help create a more friendly environment, the platform connects with Giphy.
What's more, the service gives you access to other project governance apps like Asana, Trello, or Jira. Best of all, you can create and customize your own integrations using Zapier.
If that isn't enough, Chanty is working to develop even more options. These include Google Calendar, Stripe, Gmail, and Salesforce, among others.
Chanty Downsides
Like any other service, Chanty is not without its downsides. In this section of our Chanty review, we outline the most notable ones.
Less reputable compared to other chats

—Chanty is a great alternative to the more popular and expensive chat apps like Slack or Microsoft Teams. However, it is still relatively new on the market, so it needs to prove its reliability and gain popularity.
Lacks reporting, budget management, billing, & time tracking tools

—The service's focus isn't on analytics or billing. You won't find a comprehensive

Chanty timesheet

or invoice manager either. These limitations make Chanty less suitable for managers looking for an all-in-one solution.
No Chanty Gantt chart

—While it offers

Kanban

views for

tracking and management

of tasks,

Gantt charts

are nowhere to be found. This can be quite frustrating for managers who want to have a birds' eye view of projects.
Plans & Pricing
In this part of the review, we take a closer look at Chanty's pricing structure.
The two Chanty plans are neatly organized and straightforward. Their prices are transparently displayed on the official website. Let's see what they include.
This one is a very advantageous option for smaller teams of up to 10 members. The package includes: Public and private conversations Searchable history One-on-one audio calls and voice messages Task manager Community support One guest user per paid seat and one multiguest Up to 10 Chanty integrations 20GB/team file storage 99.9% guaranteed uptime Community support
This Chanty plan is comprehensive yet still super affordable. If you choose to pay for it on a monthly basis, the fee will be $4 per seat per month. The package is dedicated to teams larger than 10 members. It adds the following features to the previous offer: Custom roles and permissions Three guests & multiguests per paid seat Unlimited integrations 20GB/member file storage Private and group video calls Group audio calls Screen sharing Dedicated support line
Chanty Support
To contact Chanty's customer support, you simply have to access the Help Center. There, you will find multiple onboarding guides, step-by-step explanations, and informative articles.
The page also displays links to a thorough FAQ section and Chanty's community page on Facebook. These resources contain additional tips and educational content on account management or team administration.
You can contact Chanty's support team directly by clicking on the green button in the navigation bar—"Contact support." This will open a contact form where you can enter your email address and send a short message.
We decided to submit an inquiry via this contact form and test the team's availability. Because many Chanty reviews contain praise for the reps' knowledge, responsiveness, and friendliness, we had high expectations for this interaction.
We were not disappointed.
We asked if Chanty has a mobile app that can handle operations on the go. A polite and patient agent got back to us within three hours and explained the app's functionality thoroughly.
They told us that we could use the Chanty mobile version on Android and iOS devices. Their client-based and detail-oriented approach was very useful—we don't have any reason to complain.
Ease of Use
Chanty has one of the most streamlined, clutter-free, and user-friendly interfaces across the industry. Its intuitive task management tools, accessible archives, and sleek design create a very pleasant user experience.
All your conversations are neatly organized into "public" and "private" and arranged chronologically. This way, you can find them with no effort and save important time. The task-related functions and the rest of the Chanty features are also extremely easy to find and use.
The Chanty website has a modern appearance. In fact, the ease of navigation is one of the service's greatest strengths. You can access all the necessary information in a few clicks and seamlessly switch between sections and pages.
Overall, Chanty delights with one of the smoothest and most easy-to-learn UIs in the business.
Chanty User Reviews
It's time to take a look at the comments users leave online about the service.
Most Chanty software reviews are positive and full of praise. G2 gives Chanty a 4.5/5 rating, which is quite impressive. However, this score is the average of only 31 reviews.
GetApp aggregated 4.9/5 stars from 30 ratings—again, an excellent score but based on a small number of reviews. The Chanty chat app is also praised on Capterra, where it boasts a 4.9 rating from 30 users.
Customers usually highlight the quality of support, the Teambook feature, and the ease of use as the company's strongest points. The very few complaints we found revolve around the underwhelming project management capabilities and lack of advanced customization.
When we looked at the Chanty discussions on Reddit, we only found a few comments about the quality of the service. For example, one user criticized the lack of the option to create chat threads. However, the company has added this feature since.
Overall, Chanty has a solid reputation for a lesser-known virtual management tool. Still, we'd like to see more comments and reviews about the service.
Is Chanty Worth It?
Chanty offers an interesting way to organize communication within your virtual team.
The service focuses more on task-based discussions and less on brainstorming sessions or lengthy video calls.
It's particularly suited for small-to-medium teams from the IT sector. It promotes efficiency and simplicity as its core values. We were pleased to find during our research for this 2022 Chanty review that the service keeps its promises.
The lack of advanced reporting, billing tools, Gantt charts, templates, and issue trackers is disappointing. However, Chanty's main mission is to streamline collaboration and not to offer a complete suite of project management solutions.
This focused approach allows it to remain affordable and easy to use, which are probably its best qualities. If this aligns with your goals, you should add Chanty to your wishlist.
Chanty Alternatives
But what if you don't like Chanty's offer? Or maybe you work in a team that requires detailed performance evaluations.
To show you what else is out there, we evaluated the most notable Chanty competitors. You can also check out our list of the best project management software.
Chanty vs ClickUp
ClickUp is one of the cheapest project management solutions in the business. However, Chanty charges even lower rates. ClickUp provides a wider range of tools, though, so the steeper price is somewhat justified.
Chanty vs CoSchedule
This is an "apples and oranges" kind of comparison. While CoSchedule targets marketing agencies and bloggers, Chanty's main focus is on creating an effective communication process.
The other big differences are that CoSchedule is more comprehensive and also far more expensive.
Chanty vs Paymo
Paymo specializes in cost control and budget management but is underwhelming in the communication department. The exact opposite is true for Chanty. The strengths of one service are the weaknesses of the other.
Chanty vs Ravetree
Ravetree stands out with its CRM tools and noteworthy Client Portals. Chanty, on the other hand, provides powerful collaboration features.
You should choose this alternative to Chanty if you need an Agile-style project management solution with diverse functions. If simplicity is your mantra, Chanty seems like a better idea.
Final Verdict
Chanty is perfect for managers with a task-based communication-centered approach.
The platform is a reliable alternative to the more traditional chat apps. Plus, it provides solutions for small-scale project management with Kanban boards and file-sharing capabilities.
Its numerous integrations and advanced roles and permission ensure a streamlined user experience. After a thorough Chanty review process, we can guarantee this service will take your collaboration management to the next level.
FAQ
Chanty offers a comprehensive free plan. With it, all your conversations will be saved and easily accessible. However, its capability is much more limited than that of the paid version.
Chanty offers a safe and secure way to streamline your collaboration efforts. It doesn't sell your data to third parties and encrypts your private information.
Is Chanty better than Trello?
Both of these solutions provide Kanban board views and are more focused on task administration than project management.
The main difference is that Chanty offers more tools to streamline communication. That said, Trello is the more reputable solution.
Yes, Chanty is a reliable and useful solution. Although it's not the most popular service, we don't have any reason to doubt its functionality. To learn more about it, read our full Chanty review above.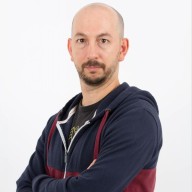 Nick Galov
Unaware that life beyond the internet exists, Nick is poking servers and control panels, playing with WordPress add-ons, and helping people get the hosting that suits them.
Leave your comment
Your email address will not be published.