Acquire Review—Is This Customer Care Software a Good Choice?
Acquire is a multi-channel communication platform that helps your sales, support, and customer-care professionals do their best work. The video chat, screen share, and co-browse features make it a unique live chat software. Read our full Acquire review to find out more about the solution.
Mobile apps:
Android / iOS
Key features:
Easy set up, scalability, co-browsing, video and audio calls, great customer support
Visit Website
Best for:
SCALING MID-SIZED BUSINESSES
Strengths
Easy to set up

Co-browsing tool

Video and audio calls

Great customer support
No free trial

Quote-only pricing

No WordPress integration
Customer satisfaction is key to any business' success. And high-quality customer service is what drives customer satisfaction.
Visitors want quick, flexible, and personable support—and what better way to provide that than with a live chat?
Well, Acquire gives you audio and video calls in case the live chat isn't enough to attend to visitors' needs.
Keep reading our Acquire review to find out about the program's amazing features and some of its shortcomings.
What Is Acquire?
Acquire is a live chat software that helps you communicate and collaborate with your visitors.
It uses machine intelligence, has a code-free chatbot builder, and offers video call functionality so that you can take live chatting with your customers to the next level.
Interface
Acquire has a modern design and a sleek interface.
The customer service dashboard shows you everything you need on one single screen.
The live chat window displays all your chats on a column so you can jump between conversations easily.
Each Acquire chat window lets you translate your message, transfer the conversation to another agent, send an email, answer a call, and more with a single click.
Plus, you'll see your visitor's info on the right side of your screen—their contact details, what page they're currently on, their interaction timeline, etc.—so you're always in the loop.
Features
Acquire comes with robust and unique features.
Let's talk a bit about some of them.
Co-browse
This is perhaps the most distinctive of Acquire's features. When your clients get stuck and need help, you can use the co-browsing function to connect with your customers' devices. From there you can visually guide them around on their own screens.
Once you have your customer's permission, you can point, click, and annotate anywhere on their browser or mobile application, without leaving the Acquire platform or downloading another remote desk application.
Voice and Video Call
Sometimes it's difficult to showcase everything via live chat. But with the Acquire chat app, you can get in touch with your visitors via voice and video calls, too.
You can use the call routing feature to connect the caller with the appropriate team member, have your customers wait in a queue until an agent is ready to respond, set up a voicemail for your offline hours, and record the calls for quality checks.
Unified Agent Workspace
Acquire comes with various collaboration tools.
For instance, the Acquire live chat window works as a shared inbox—it displays all the chats, emails, social media texts, and SMS on a single column, which all team members can see.
Plus, you get a timeline view of each customer's history. It shows you a summary of the pages your client has visited, and the articles they've read. Plus it shows you all their previous interactions with support.
With Acquire, you can respond faster, get context from previous conversations, transfer chats, and tag teammates on private notes when you need their help.
Knowledge Management
With the Acquire live chat software, you can also create access to a knowledge base with helpful resources (like FAQs, user forums, and video tutorials) for your visitors, customers, and teammates.
You can import or write your content, customize your knowledge base, and connect it with your chat widget and chatbots to facilitate access to the info.
Canned Responses
Acquire lets you generate automated answers to your frequently asked questions, which is particularly handy when your agents are offline.
Plus, the Acquire chatbots can resolve about 80% of your visitors' queries, freeing up time so you can focus on helping the customers who have more complex questions.
The bots use Natural Language Processing to identify queries and chat smoothly with your visitors.
You can also allow the chatbots to access data like name or order history, so your customers get a more personal interaction.
Analytics
Acquire's integration with Google Analytics serves to enhance the software's native reporting capabilities. On its own, Acquire does real-time website traffic monitoring, tracks key metrics, and lets you build custom reports, so you get insights into:
Team performance – customer satisfaction score, average response time, missed chats, emails sent, and more.
Customer engagement – visitors' timing activity, chat duration, number of co-browsing sessions, browser overview, etc.
Chatbot performance – sequences completed, live handoffs, issues resolved, etc.
Knowledge base – article views, total read, satisfying results, average time spent on the article, sentiment analysis, and more.
Integrations
At the time of writing of this Acquire review, you can integrate the live chat software with more than 40 solutions.
A few examples are Facebook, Freshdesk, Google Analytics, Magneto, Mailchimp, Salesforce, Shopify, Telegram, Twitter, Viber, WeChat, WhatsApp, Zapier, and Zoho Desk.
Unfortunately, Acquire doesn't have a live chat plugin specifically for WordPress but can work with the popular CRM.
Plans & Pricing
Acquire has three paid plans and no free version. Unfortunately, the Acquire pricing structure isn't available on the website, so you need to speak with the team to get a quote.
We can walk you through each plan's features, though.
Pricing Plans
It includes live chat, co-browse, video and voice calls, unified agent workspace, custom notifications, and chat rules, multilingual support, conversation routing, and 50+ out-of-the-box reports.
This one comes with all features in the Teams plan plus AI chatbots, SLAs and queue prioritization, advanced routing, agent performance insights, knowledge base, and real-time dashboard.
It has all Professional features plus advanced queuing, sentiment analysis, custom reporting, dedicated account manager, dedicated server environment, and SSO.
Support
Acquire's help center is a great place to start if you get stuck with the software. It offers guides on installation, integrations, analytics, chatbots, and more.
Acquire's support is multi-channel—you can get in touch with the company via live chat, email, or phone.
The customer support representatives are helpful and polite. We spoke with support to get an insight on the pricing and got a reply in a few minutes.
Ease of Use
The solution is pretty straightforward and easy to use. The live chat is user-friendly for both agents and customers, the integration process is pretty smooth, and you don't need prior coding knowledge to create chatbots.
Plus, the Acquire mobile app is one of the best ones we've tested so far—it lets you call your visitors, chat with them, see what page they're on, share screens, and get notifications.
Everything is set up to minimize your agents' workload and boost customer satisfaction.
Acquire User Reviews
The software has a 4.2 rating on G2 (based on 37 reviews) and a 5-star rating on Capterra, based on 20 reviews.
Users appreciate its easy-to-use interface, outstanding customer service, and the multiple ways it lets you interact with your site's visitors—the co-browse and video chat features are customer faves.
As for the negative observations, some users share in their Acquire reviews that the platform is a bit slow, whereas others say notifications can be inconsistent and that it has some bugs—though the Acquire team is quick to fix them whenever they pop up.
In Acquire Worth It?
After weighing Acquire's pros and cons, we at Hosting Tribunal concluded that the platform is a worthy solution in the live chat industry.
We don't really like that Acquire's pricing isn't transparent or that it doesn't have a free plan that lets you test the solution before committing to a subscription but, as we said, the pros outweigh the cons.
Acquire is an easy-to-use solution with great analytics and advanced features. Its co-browsing capability lets you resolve issues more quickly, and its calling functionality lets you add a personal touch to your interactions with your visitors.
All in all, Acquire makes customer service more efficient, improves end-user satisfaction, and boosts your conversion rates.
Alternatives of Acquire
Although Acquire is a top contender for the best customer experience software out there, it's up against some stiff competition.
We set it against other live chat software to see how it holds up.
Here is what we found.
Acquire vs Intercom
Intercom is one of the most popular communication software, trusted by big companies like Amazon, Facebook, Microsoft, and Shopify.
Like Acquire, it offers a shared inbox, chatbots, queue prioritization, and visitor insights.
If you're looking for live chat software with campaign builders, advanced targeting, and CRM features—and wouldn't mind sub-par analytics—then you should look into Intercom.
If, on the other hand, you're more interested in video-calling, co-browsing, and self-service features, then Acquire is your best bet.
Acquire vs ChatBot
ChatBot made the list for the best live chat tools out there because it focuses fully on automating customer service.
With ChatBot, you can design, build, and customize chatbots that take care of most—if not all—of your customer queries for a starting price of $50/month.
Acquire, for comparison, focuses mainly on improving communication between businesses and customers.
With Acquire, you can call, email, and text your clients from one single platform—and it comes with chatbots, too.
Acquire vs SnapEngage
Both pieces of software have the same key features: chatbots, website traffic monitoring, omnichannel support, and a customizable chat widget.
On top of that, SnapEngage offers proactive messaging and a social discovery feature that pulls info from your visitors from social media. Its starting price is $16/month.
Acquire, on the other hand, grants you additional functionality, like knowledge management, video calls, and co-browsing.
Final Verdict
To conclude this Acquire review, all we can say is that it's a great live chat program—it's user-friendly, has advanced analytics, and screen-sharing functionality, all of which contributes to an improved customer experience.
If that's what you're looking for, don't hesitate to contact the Acquire sales team to get a quote.
FAQ
Acquire is a comprehensive customer interaction software that consolidates all messaging, interactions, channels, and resources into a single platform.
Yes, the solution boasts a 5-star rating on Capterra. Plus, big brands (like Audi, Samsung, Lexus, Zenith, and Prudential) use Acquire as their go-to customer service platform.
You can check out our full Acquire review to find out all the software has to offer.
Does Acquire have an app?
Yes, you can easily download the Acquire app on your Android and iOS devices.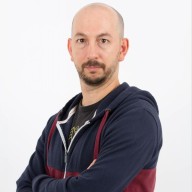 Nick Galov
Unaware that life beyond the internet exists, Nick is poking servers and control panels, playing with WordPress add-ons, and helping people get the hosting that suits them.
Leave your comment
Your email address will not be published.