PrivacyPros Review—Opt-Out and Lock Your Privacy In
PrivacyPros provides extensive and in-depth personal information deletion services with a dedicated team of opt-out experts to work on your behalf. PrivacyPros also has free, opt-out instruction guides to teach you how to do it yourself.
Time to remove:
2-3 months
Automatic web monitoring:
Yes
Key features:
Monthly reports, 168 sites covered, includes permanent discounts, free opt-out resources
Visit Website
Best for:
UNAUTHORIZED DATA LISTING REMOVAL
Strengths
Monthly reports

Covers 168 sources

Free opt-out resources

Includes permanent discounts
Expensive

No PrivacyPros app

Rigid list of data broker sites
If you're on the internet right now, then it's very likely that your personal information is available online. If you've accepted cookies on a website or signed up for something and agreed to the terms of service, then you've probably, unknowingly, consented to your data being collected.
This is how data brokers, third-party companies, and identity thieves gain access to your information.
You can always opt out of websites collecting your data, of course, but it can be a daunting task. Fortunately, there are companies (like PrivacyPros) that offer information-deletion services.
Check out this PrivacyPros review to see all they can do for you. Whether you want to remove personal and sensitive information from the web or just minimize your digital footprint, its services are super convenient.
What Is PrivacyPros?
It's an internet privacy company that specializes in personal information removal and ongoing protection.
PrivacyPros's team of highly trained privacy experts can remove all your personally identifiable information from all possible people search sites plus any new sources that come up over the year.
PrivacyPros's service includes free DIY opt-out guides and instructions on how to get your info off the internet.
PrivacyPros Ease of Use
PrivacyPros prides itself on being extremely easy to use. Once you've set it up, there isn't much for you to do.
After you buy your subscription, you just need to submit your info via an online form on the company's website (privacyduck.com) and they'll handle things from there, emailing you periodical updates of their progress.
PrivacyPros doesn't use a traditional account login or dashboard.
There are two reasons for that setup.
First, because they believe users don't need another username/password combination to memorize; and second, because, even though their platform is exceptionally secure, the team simply doesn't want your information stored (and potentially exposed) in one place like that.
The online form is password-protected, and it asks you to specify all the information you wish to have removed from the web, like your full name, address, date of birth, phone numbers, any known aliases and name variations you might have, etc.
How PrivacyPros Works
Unlike its competitors, PrivacyPros doesn't use any software or algorithm. A team of dedicated professionals removes everything manually. They have a five-step process to remove your online data:
Identify and Initiate

– The PrivacyPros team will scour every website that they cover and initiate removal procedures. This involves a mix of submitting forms online, sending emails, couriering documents, and making calls. At this stage, they send you your initial Privacy Report which includes highly detailed, site-by-site

reviews

made by

PrivacyPros

, as well as expected timeframes for data removal.

Review and Secondary Clean-up

– PrivacyPros ensures compliance with any pending

removal requests

and handles any info that might've been re-uploaded or previously hidden.

Google Clean-up

– This is a unique offering that PrivacyPros has. The team submits requests to Google to have dead links removed in

search results

so that you get online privacy faster.

End of Repopulations

– Some sites might re-upload your data after the initial

removal request

. PrivacyPros is aware of this and makes sure all of it is removed.

Moving Forward and Heading Home

– In other words, maintenance. PrivacyPros

's service

includes continued monitoring, handling, and reporting of any repopulations for the next three months.
What Information Does PrivacyPros Remove?
The PrivacyPros team removes any and all information from public records, people search, and background check websites. This includes personal information, like full name, age, date of birth, home address, phone number, known aliases, email address, and social media profiles.
It also includes public records, such as birth, marriage, and death certificates; criminal, property, and traffic records; education, employment, and address histories; voting information, census, lawsuits, liens, etc.
What Sites Does PrivacyPros Cover?
If you hire the VIP Privacy Service, PrivacyPros will review 191 websites and remove all the data they have on you.
PrivacyPros covers all significant people search and background check sites, such as InfoTracer, InstantCheckmate, Intelius PeopleFinder, Spokeo, TruthFinder, and VeriSpy.
What We Disliked
Although PrivacyPros is top-notch service, it's not perfect. Here's a list of the things that we don't like about it:
The

price

– PrivacyPros coverage is quite expensive. Plus, discounts don't apply to the Starter Plan.

It's

not à la carte

– You can't pick and choose from which websites you want your data removed. The plan you buy comes with a predetermined list of sites that the PrivacyPros team will sweep for you.

The lack of a mobile app – Now, in fairness, this is a mild inconvenience rather than a real downside considering the security reasons behind it. To avoid any unnecessary data transfer and potential data breaches, the PrivacyPros folk works only through their website. You send them all the necessary info through an online form. In turn, whenever they need to get in touch with you, they do so by email.
PrivacyPros Pricing
Before its rebranding from PrivacyDuck, the company offered three separate plans.
Now it has only one option.
This is the most aggressive personal privacy opt-out service available. It removes you from all possible people search sites (164 in total plus any new sources over the year). This includes behind-the-scenes data companies, as well as aggregate, behind-the-paywall, and non-FCRA compliant sites.
PrivacyPros discounts may apply when you purchase its service. It also includes a 100% money-back guarantee if you're not removed from at least 90% of the sites within 190 days of purchase.
Support
If you have questions about privacy and data in general or how PrivacyPros operates, their website has a very extensive FAQ section that can probably help you.
If the FAQs don't have the answers you're looking for, you can contact PrivacyPros via old-school mail, email, or telephone. Their business hours are Monday-Friday, 9:00-19:00 PST, and Saturdays, 9:00-14:00 PST.
PrivacyPros User Reviews
Unfortunately, because the personal information removal industry is still relatively new, there aren't that many user reviews online.
PrivacyPros has a B+ rating in BBB, based on the opinion of four customers. Yelp, on the other hand, gives PrivacyPros a three-star rating, based on nine user reviews. This mixed level of customer satisfaction can also be inferred from PrivacyPros' reviews on Reddit.
Users tend to praise PrivacyPros' hands-on approach to data removal, the team's availability to answer any questions or concerns, and the fact that it provides the most comprehensive service yet, covering the largest selection of data broker sites.
However, as one user pointed out in their review, PrivacyPros is also the most expensive service in the market.
Is PrivacyDuck Worth It?
PrivacyPros is backed by a knowledgeable and dedicated team of experts who can manually remove your info from over 164 people search and data collection sites. Additionally, the team fills out Google Dead Link Submission Forms on your behalf, so your online trace can be removed faster.
Plus, PrivacyPros has a money-back guarantee and offers free resources with tried and tested DIY methods and tactics to delete yourself from the internet.
So, even though PrivacyPros' cost is on the expensive side, it's still one of the best companies to remove personal information from the internet.
PrivacyPros Alternatives
PrivacyPros is definitely a first-rate service, but the competition is fierce.
PrivacyPros' main rivals are DeleteMe and OneRep.
Let's see how they compare.
PrivacyPros vs DeleteMe
DeleteMe is certainly more reasonably priced than PrivacyPros ($229/year vs $999/year), but it doesn't cover nearly as many sites.
DeleteMe removes your information from only 36 sites, while PrivacyPros' covers a list of 164 of the most famous people search sites and other websites that give personal information to third-party companies.
Both companies provide clients with free DIY resources and a status report within the first seven days.
But, additionally, PrivacyPros offers a customized PDF Privacy Report once a month and the Google dead link removal service.
OneRep vs PrivacyPros
PrivacyPros' biggest draws are its unique offerings, such as its extensive site coverage and its dead link removal service. OneRep's strengths, on the other hand, rely on its more flexible, affordable plans.
You could buy a monthly or an annual OneRep subscription. Either one grants you data removal from 106 sites, email support 24/7, and the counsel of a personal privacy assistant.
The individual plan's price is just $8.33/month whereas the family plan (with coverage for up to six people) costs $15.00/month.
However, OneRep is an automated service whereas PrivacyPros has a manual approach to data removal.
In other words, PrivacyPros doesn't store the data anywhere else upon removal (not even on the PrivacyPros website), while OneRep displays it on an online dashboard. A customer might think this is just taking the info off one place to display it on another.
Final Verdict
All in all, PrivacyPros is an excellent, albeit expensive, internet privacy company.
The paid service provides you with invaluable expertise from a dedicated team who will remove your sensitive information from the web, preventing it from falling into the wrong hands.
Its plan guarantees data removal from at least 90% of the sites on the list, otherwise you get your money back.
The permanent discount programs could also come in handy if the plans are a little too expensive.
And even if they are, you can still take advantage of PrivacyPros' free DIY resources, like the YouTube channel filled with up-to-date how-to videos and detailed instructions on how to remove yourself from the internet.
FAQ
Yes, it is. The company has been around since 2013 (until recently, under the name PrivacyDuck) and has earned a B+ rating on the Better Business Bureau. Most users who have left reviews for PrivacyPros seem to be satisfied with the service and tend to praise both its thoroughness and its high-quality customer service.
How long does it take for PrivacyPros to work?
The average time it takes PrivacyPros to remove your data is between one and si months. This is because each data broker has different opt-out policies which vary in both complexity and completion-time.
How much does PrivacyPros cost?
If there's a user complaint to be found in a PrivacyPros review, chances are that it'll be about the subscription cost. The company charges $999/year.
If it helps any, PrivacyPros has a need & situation-based discount program with permanent price deductions that may be applied at checkout.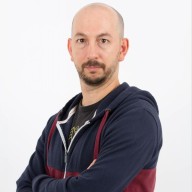 Nick Galov
Unaware that life beyond the internet exists, Nick is poking servers and control panels, playing with WordPress add-ons, and helping people get the hosting that suits them.
Leave your comment
Your email address will not be published.