DeleteMe Review—Can This Service Boost Your Privacy?
Abine's DeleteMe is a premier data removal subscription service that deletes your personal information from data broker sites. It provides easy-to-use tools and expert assistance to help users control the information they allow third-party sites to see.
Time to remove:
Six weeks
Automatic web monitoring:
Yes
Key features:
Ease of use, free DIY opt-out guides, free scan, access to privacy experts
Visit Website
Best for:
ONLINE PERSONAL DATA REMOVAL
Strengths
Ease of use

Step-by-step assistance

Access to privacy experts

Removes info every three months
No free trial

Pricey business plans
It might be surprising (or not) to find out just how freely available our personal data is to companies that want it.
One of the most common strategies these companies employ to collect our data is to make us accept cookies on the hundreds of sites we visit every day. Accepting cookies gives explicit consent to store your data.
Sifting through our social media accounts also works.
DeleteMe is a subscription service that removes your personal information from data broker sites for you and is one of the leaders in the market.
Check out this DeleteMe review to see why you should be using it.
What Is DeleteMe?
With all your data roaming around, you're more susceptible to hacking, doxxing, a full-scale data breach, and other forms of violation of privacy.
DeleteMe is a private-data removal service that helps protect you from this by continually scanning for your personally identifiable information throughout your subscription and removing your data every three months.
DeleteMe Ease of Use
Using DeleteMe is extremely easy, as the process is truly "hands-free" once you've set everything up.
To start the data removal process, you'll need to supply DeleteMe with all the information you want to be removed from data broker sites.
This info includes name, address, date of birth, phone numbers, and any known aliases and names you might have had in the past, like maiden names.
You also need to upload a copy of your identification like an ID, passport, or driver's license to the DeleteMe website, as some sites require your ID to process the removal request.
Once the service has all the info, DeleteMe experts find and remove your information for you.
Pro tip: submit common misspellings of your names, too.
How DeleteMe Works
DeleteMe works in four easy steps:
Information submission

– You submit all the information you want to be removed from

data broker sites

(it can be as much or as little as you like).

Opt-out requisition

– DeleteMe experts manually

request deletion

of your data on your behalf.

Removal

– It can take up to six weeks to completely remove all the info from data broker sites. In fact, some sites might not even allow opt-out procedures. You'll receive a detailed report in seven days that will tell you the

removal request

status and the expected time for deletion per website.

Maintenance

– DeleteMe will scan and remove your info every three months throughout your subscription.
What Information Does DeleteMe Remove?
DeleteMe removes basic personal information like your name, email, phone number, social security number, photos (of you, your family, or Google images of your house) from a list of people search sites.
This kind of information appears typically on people search and background check sites because data brokers mine it from public records and then sell it to interested parties.
What Sites Does DeleteMe Cover?
DeleteMe removes private information from 36 people search sites. These include well-known data collection sites like BeenVerified, Intelius, USSearch, InstantCheckmate, PeopleFinders, Spokeo, and TruthFinder.
DeleteMe only removes data from US websites, but they're constantly working on expanding their list of data brokers and people finder sites.
What We Disliked
It's

available for US residents only

, although they're planning to expand their service to cover more countries sometime in the future.

The

subscription automatically renews,

unless you cancel it. You can cancel the recurring billing by logging into your DeleteMe account.

DeleteMe

doesn't cover as many websites

as some of its other competitors that remove data from upwards of 190 websites.
Plans & Pricing
You could buy either one-year or two-year subscriptions for the following plans:
It removes your personal data from all the data broker websites on the list. It costs $129 per year and $209 for two years.
This is the most popular DeleteMe plan. If you're interested in a two-year subscription, you can get one for just $14.54/month.
It allows you to not only remove yourself from the internet but remove four of your family members' data too. The total cost for two years is $499.
DeleteMe also offers two levels of privacy protection for business—DeleteMe: Employee and DeleteMe Business: Executive.
On both levels, DeleteMe Privacy Advisers use the DeleteMe technology to scan, match and locate unwanted instances of employees' corporate and personal information online.
Employees get regular, comprehensive, and easy-to-understand privacy reports directly in their email inbox.
The business plans start at $180 per employee per year.
Support
Most of the DeleteMe reviews we read praised how easy it is to get in touch with the customer support team. They can be reached Monday-Friday, 9:00-20:00 Eastern Time via phone, live chat, and email.
The DeleteMe free DIY Opt-Out Guide on how to get your information off the internet is also pretty valuable. It's a complete list of data brokers and opt-out guides for each website.
DeleteMe User Reviews
We looked through the internet for DeleteMe reviews to get a sense of how users actually feel about it. Right off the bat, we noticed that it has an A+ rating on BBB. The only complaints seemed to be about the auto-renewal policy.
We also found positive user reviews on Sitejabber. DeleteMe earned a 4.78/5 rating there, based on 676 reviews. Talk about a great customer satisfaction level.
DeleteMe reviews on Reddit are a little more mixed, though—one user even pointed out that you could probably do the opt-out process yourself. Yet, as another user pointed out, paying as little as $10 a month to have someone else take care of your online privacy might be worth it.
Part of that Abine review also highlighted how DeleteMe protects a completely different side of your private life by not only deleting your content from aggregator sites but by monitoring that it doesn't get back on there.
Is DeleteMe Worth It?
Data aggregator and broker sites are popping up all the time.
If you want to be protected from spam or, even worse, doxxing and possible identity theft, it is worth considering DeleteMe—one of the top companies that delete you from the internet.
Sure, you could probably send out opt-out requests on your own, and there's always the unease of giving somebody all your sensitive information in hopes of them removing it for you.
But, in this instance, DeleteMe has your back. They can help you scrub your digital footprint and they firmly believe that your information belongs only to you, so they don't share your data with anybody.
Plus, if you're more of a DIY person, DeleteMe has guides on how to remove personal information from the internet and public data sources. But it's a lot of work, so it's worth considering paying less than $10 a month for peace of mind.
DeleteMe Alternatives
The online privacy industry is growing. This means that DeleteMe has a continuously increasing list of competitors who are all trying to offer customers the best data removal services.
As a part of our detailed DeleteMe review, we highlighted three of its main alternatives.
Safe Shepherd vs DeleteMe
Safe Shepherd's plans start at $13.95/month, which is a little pricier than DeleteMe. However, Safe Shepherd does have a 10-day free trial available, if you want to try it out commitment-free beforehand.
As a Safe Shepherd client, you receive instant, real-time alerts via email whenever your personal info is found on private databases or exposed online.
You also have privacy experts on hand to help whenever you need it and, if a website doesn't allow Safe Shepherd to remove your info automatically, then you will receive straightforward instructions so you can do it yourself.
All this value for money makes Safe Shepherd a great choice.
DeleteMe vs PrivacyPros
PrivacyPros is one of the most expensive information removal services (followed closely by Profile Defenders Data Privacy).
It has a single plan that costs $999/year that removes you from over 164 sites.
DeleteMe is more reasonably priced, but it doesn't cover nearly as many sites.
Apart from their paid services, PrivacyPros also offers free DIY resources filled with opt-out instructions on how to get your info off the internet, so you can tackle the issue yourself.
OneRep vs DeleteMe
OneRep's individual and family subscriptions are cheaper than their DeleteMe counterparts.
They cost $8.33/month and $15.00/month, respectively, and both of those come with benefits like auto-opt out for up to 104 sites, monthly reports, 24/7 email support, and a personal privacy assistant.
Plus their family plan covers up to six members (DeleteMe's family plan only covers four).
OneRep is an excellent alternative to DeleteMe—in fact, it's a better option, as it's more affordable and covers more websites.
Final Verdict
Having gone through DeleteMe and its entire offering, we can say, without a doubt, that DeleteMe is one of the best companies to remove personal information from the internet.
It has reasonably priced plans, including family and business plans, and some decent coverage that is constantly expanding.
Even though it currently only covers 36 sites only in the US, it still has valuable DIY Opt-Out Guides on how to remove personal information from internet & public data sources for free for sites it doesn't cover and scans and deletion every three months throughout your subscription.
It's simple and easy to use and super convenient for reducing the amount of personal info floating around on the internet, which might get you in trouble if it falls in the wrongs.
DeleteMe is here to make sure that doesn't happen.
We hope this DeleteMe review highlighted just what makes it an essential service for today's technologically inclined climate.
FAQ
No, it's not. DeleteMe has four plan types, each with one and two-year subscriptions.
How much does DeleteMe cost?
DeleteMe's price for an annual individual subscription is $10.75/month. The annual subscription for two people costs $19.08/month; and the annual family plan, $27.42/month.
Yes, it is. DeleteMe has been one of the top information removal services since it was founded in 2011. It has a consumer rating of 4.77 based on 674 reviews on SiteJabber, indicating that most customers are satisfied with the DeleteMe service.
Yes, it does. DeleteMe has completed over 20 million consumer opt-outs in the last ten years.
Yes, it is. In addition to ensuring that your information is removed from data broker sites, it also makes sure to store the information they collect safely and securely.
DeleteMe employs several organizational, technical, and physical security measures to safeguard your info. You can check them out in their privacy policy.
How long does it take for DeleteMe to work?
It depends, some data brokers remove your info immediately, and some might take up to six weeks from the time of the request. However, DeleteMe sends you a report after seven days telling you what the expected timeframe for each site is.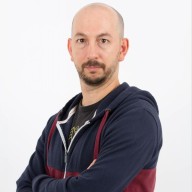 Nick Galov
Unaware that life beyond the internet exists, Nick is poking servers and control panels, playing with WordPress add-ons, and helping people get the hosting that suits them.
Leave your comment
Your email address will not be published.