WP Engine is a premium managed WordPress host with an impeccable reputation and outworldly services. One of the best options for business hosting, WP Engine delivers quite a few surprises. Check them out below!
WORKS ON:
WordPress
Hosting options:
Agency & enterprise WordPress hosting on MySQL
Try premium WP hosting
Best for:
SUPERB PREMIUM WORDPRESS HOSTING FOR DEVS & ENTERPRISES
Strengths
35+ StudioPress Themes Free

Enterprise performance

WP Engine CDN

Award-winning support
No email hosting

Disallowed plugins
The time to review WordPress managed services is finally here!
I am going to kick off this WP review by stating that this is possibly the best WordPress platform money can buy.
However, the ranking criteria are even more stringent as managed WP solutions are supposed to work much better than shared hosting packages.
I signed up with this dedicated WordPress host over two years ago to monitor its performance, security, and support. Naturally, I browsed many WP Engine reviews submitted by end-users and such created by fellow testers to get a better idea about the service.
Here's what I found.
What Is WP Engine?
WP Engine is not the typical website hosting provider.
The company is more akin to a service provider because its platform is tailored in a unique way. It works only for WordPress sites, and even those are hosted with certain restrictions.
That's why comparisons like WP Engine vs. Bluehost are rather misplaced. While it is true that the latter also provides managed WordPress hosting, the former specializes exclusively in making the popular content management system fast, secure, and reliable.
I've reviewed a handful of the best managed WordPress hosts, and no general web hosting provider comes even close to what WP Engine has developed.
Of course, all great things come at a price, and this service makes no exception, but more on WP Engine's pros and cons later.
The Essentials—WP Engine Uptime, Speed, Support
WP Engine uptime, speed, and specialized support make for a very promising hosting solution.
1. WP Engine Uptime – 99.99%
I started monitoring my WP Engine website back in 2017. I didn't plan to finish this WP Engine review by 2019, but on the bright side, I had over 22 months worth of data.
Fast forward to 2022, and with 48 months worth of tests, my WPE site still displays 99.99% availability.
That's simply unbelievable, but the StatusCake monitoring system is yet to report falsely, so I must cast my disbelief away and accept the numbers.
36 months and counting, the downtime is less than a tenth of a percent.
I discuss the WP Engine pricing further down (spoiler: it ain't cheap), but when reading about the company's plans, keep in mind the uptime and the speed you get in return for your investment.
For investment it is—WP Engine is a hosting solution designed to elevate your online presence through stable and fast service. It is not for casual blogging but suits perfectly small businesses, growing websites, and even traffic monsters.
Without a flinch.
Verdict: Statistically negligible downtime for two years of monitoring. Incredible.
1. Superb Speed



WP Engine is a fast hosting solution. Seriously fast.
It is certainly the fastest host I have reviewed here on Web Tribunal. Both backend and frontend queries are served in less than 0.2 seconds.
Many dedicated WP hosts optimize their servers for the CMS. Typically, such efforts yield results, but WP Engine surpasses expectations by quite some margin.
From the numerous tests I conducted, it is obvious that the WP Engine engineers and sysadmins are true masters of their craft. Clearly, they are well-versed in all quirks WordPress has (and they are not so few) and know their own hosting environment inside-out.
The latter is designed solely with WP in mind, and it is designed well.
Here's what the cold numbers say about the WP Engine speed on the frontend:
| | | | |
| --- | --- | --- | --- |
| | 2019 | 2020 | 2021 |
| Average response time | 0.17s | 0.17s | 0.19s |
| Fully loaded page | 1.0s | 0.90s | 0.96s |
| Response under load | 0.17s | 0.14s | 0.14s |
The backend also is impressive, surpassing the SiteGround shared environment comfortably.
50 concurrent users and over 300 simultaneous connections didn't even strain the smallest of the WP Engine plans.
To put things into perspective, based on the speed tests, WP Engine outperforms virtual private servers. This shouldn't come as that big a surprise as it is not only raw computing power that matters. A VPS needs considerable technical expertise to be able to deliver the ultimate WordPress experience.
The WP Engine crew has this expertise.
Verdict: The fastest WordPress host I've observed. Based on the numbers, the WP Engine platform can rival VPS solutions.
3. WP Engine Support – Stellar
The people working over at WP Engine are WordPress nerds. Even though I am yet to meet any of them in person, their passion for the popular CMS is evident. All tech support agents I got in touch with were very knowledgeable and eager to help.
Even the sales agents I talked to were quite familiar with WordPress and the actual hosting environment of their company. That's not a small feat, as very often sales agents are much better at closing deals than explaining things.
I wouldn't rank the WP Engine support the best in the hosting industry as their knowledge is largely specialized to WordPress, but whatever falls within their scope of expertise is covered superbly.
Verdict: Top-notch support that can resolve any WordPress issue.
WP Engine Pros
WP Engine does one thing – hosts WordPress websites – and it does it really well.
Here are the main strengths of the platform that set it among the leaders in managed WP solutions.
1. Versatility
WP Engine is suitable for marketers and developers alike.
Thanks to the unique architecture of the platform, developers have much greater freedom than the average shared host provides.
On the other hand, the company has a proactive and knowledgeable onboarding team to help inexperienced webmasters get going. They are a bunch of WP enthusiasts who can answer a wide variety of questions that will help you develop, market, and grow your site.
2. Security
One thing that stands out right away is how seriously WP Engine takes security. I often speak at length about the security features hosts have in place because security is fundamental.
If you think downtime and the slow loading speed are bad for your online reputation – and they are bad, no doubt there – consider what a defaced web page or stolen user data could do to you.
WP Engine does several things to boost security system-wide:
Provides a strong account isolation
Disallows certain plugins
Installs automatic updates
Implements specific WordPress security rules
Deploys 2FA
Maintains DDoS mitigators
Scans with automatic threat detection tools
3. Custom Solutions for Enterprise Hosting
Thanks to its highly-knowledgeable specialists, WP Engine can help enterprises of any size benefit from the most optimized WordPress performance ever.
If you have no idea what to put in – or, indeed, where to find – your .htaccess, WP Engine can help. If you are afraid your site can use additional SEO or speed optimization, WP Engine will have the answer or will put into your hands the right tools to find it yourself.
The company plans scale marvelously so you can grow your online business seamlessly while enjoying the multiple benefits outstanding performance brings. Thanks to features like the proprietary LargeFS technology, you can scale up infinitely.
And the best part?
No growth is big enough to compromise the fast loading times (regardless of the number of visitors), unbreachable security, and impeccable uptime.
All these factors combined boost user experience, which contributes heavily to SEO from one point on.
4. Custom Solutions for Developers
If you thought even for a second that my detailed review already exhausted all custom solutions WP Engine offers, sit tight – there are plenty more.
WP Engine is a highly-technical construct that contributes heavily to the WP universe. The folk working there know very well what it takes to run and develop a complex WordPress site.
This is not an empty boast or generic marketing lingo.
WP Engine develops (still in beta version but advancing quickly) its own DevKit that allows for quick local development. It is quick because the DevKit contains a local version of the entire WordPress configuration for you to deploy, test, debug, and re-test at will.
Of course, collaborations are also possible, among other useful things like PHP version selection, Genesis CLI, xdebug, plus WPEngine sFTP and SSH Gateway access for seamless push and pull to and fro WP Engine servers, and much more.
Seriously, the WPE DevKit is a power tool and Swiss army knife in one package!
5. Genesis Framework
That's a mix between the previous two points as it enables swift development and deployment, helping both devs and business owners (who hire devs) get off the ground quickly.
Genesis is a solid foundation for any WordPress site, providing security and performance with some neat SEO built-in features.
(Yes, it is much better than the Gutenberg editor.)
6. StudioPress Themes
What else does WP Engine do?
It gives you 36 premium themes to play with, modify, and use. They are built with the Genesis framework, which makes them work particularly well on the WP Engine servers.
As you can imagine, editing and modifying them is a breeze.
Sweet, isn't it?
7. Onboarding Call for Enterprise Users
WP Engine caters to small business enterprises, but it also knows how to handle massive projects. It only makes sense, otherwise a large chunk of the platform's nigh limitless resources would go to waste.
One of the premium services enterprise users get is an onboarding call and a dedicated account manager, who puts a whole new meaning in the term "managed services".
8. Code Assessment
This is another enterprise-level service.
A specialized WP Engine team reviews the code and performance of your ready-to-launch WP site. Through thorough testing, they try to optimize the new website so that it performs at optimal levels from the get-go.
9. Automatic Migrations
There is an easy way to move your site over to WP Engine. It is not quite as seamless as a free migration handled entirely by the receiving host, so popular among shared hosts like SiteGround and HostPapa, but it is very easy, nevertheless.
Yet another proprietary tool, the WP Engine migration plugin, can lift your existing WordPress installation from the servers of another host and copy it over to the WP Engine environment.
It may sound complicated, but it works rather well. It can be particularly handy if you are a WP Engine reseller who is trying to win over new customers.
And the best part? Since it is a plugin, you can use it whenever you like, however many times you want.
10. 60-day Money Back Guarantee
WP Engine costs a hefty sum, but you can test it for quite some time. The industry standard is to give only a month of hosting within the money-back guarantee, but WPE goes for twice as long.
Which is nothing to frown upon.
11. Glowing User Reviews
It hardly comes as a surprise, but user reviews praise WP Engine to heavens - I was hard-pressed to find any negative opinions. In fairness, the few I managed to dig up sounded like a serious misalignment between unrealistic expectations and technically feasible things.
People who know what they want and are ready to pay for it are marginally short of exalted when describing WP Engine. They praise the sublime performance, the undeniable reliability, the intuitive and informative backend, and the peerless support.
WP Engine Cons
As awesome as it is, WP Engine is not a flawless service.
However few they may be, its cons are present.
1. Hard Caps on Plans
My WP Engine review has an entire section dedicated to the company plans, but one thing stands out and deserves a mention on its own: the visitor cap.
See, each WP Engine plan comes with a set limit of monthly visitors. If your site generates more unique hits, the site won't go down, nor will its performance suffer. Your budget might take a hit, though, as all visitors above the specified limit will inflict additional charges.
Admittedly, many WP Engine alternatives that offer similar levels of service deploy such caps.
They'd typically claim that it is for performance reasons – to not overload servers and such—but when it is enforced so strictly, it often is a push toward a bigger, more expensive plan.
2. No Email Hosting
Here's a surprise: you log in to your WP Engine control panel, and… there are no email controls whatsoever. Because there is no email service.
Granted, website hosting and email hosting are two different things, but the vast majority of web hosts provide both. Compare WP Engine vs. Bluehost or Dreamhost – other quality hosts with managed WP offering—and that's an obvious drawback.
Yes, I know that WPE is a service provider and not a typical web host, but it could have incorporated email in its portfolio through a third party.
It has not, however, and that's something you, the user, must take care of independently.
3. Banned Plugins
Truth be told, I am not 100% sure how fair it is to mention the list of disallowed plugins WP Engine maintains because, for many, it will be a minor inconvenience and nothing more.
Anyhow, here's the deal: WP Engine, mainly for security reasons but also because of performance issues, doesn't allow the installation and running of a handful of WordPress plugins.
Now, the list is not that short, and you will find many fan favorites there, but the entries on the list of allowed plugins do the job equally well, if not better within the WP Engine environment.
Still, take a look at the list, especially if you plan to migrate over and are used to certain functionalities.
WP Engine Plans
WP Engine offers four packages. Three are with predefined parameters, while the fourth is custom-made, addressing the needs of enterprise users.
The WP Engine billing policy is a breath of fresh air as it first states the monthly (i.e. the highest possible) fee and then explains what discounts can be had if you decide to prepay. In the vast majority of cases, it is the other way around.
| | |
| --- | --- |
| Bandwidth: | Capped on all plans: 50GB, 200GB, or 400GB |
| Storage: | 10GB, 20GB, 30GB |
| Email: | No email hosting |
| Database: | MySQL |
| Domain names: | WP Engine doesn't provide free domain name registration |
| Control panel: | Proprietary WP Engine control panel |
| Software installation: | WP Engine has a list of disallowed plugins |
| Migration: | WP Engine has a plugin for inbound cPanel migration |
| Payment options: | Credit cards |
| Account setup: | Almost instant |
| Upsells: | Non |
| WP Engine user reviews: | Uniformly positive |
Do We Recommend WP Engine?
Absolutely!
In the name of objectivity and thoroughness, I studied the limitations of the platform for this WP Engine review carefully, but the truth is that this is one best managed WordPress solutions money can buy.
Granted, it doesn't come cheap, but why would it? The service is sublime, tuned to perfection by skillful hands, polished and optimized beyond the means and know-how of most other hosting providers.
Of course, it will cost more.
But it is money well spent because, as far as dedicated WordPress hosts go, WP Engine is an outstanding performer.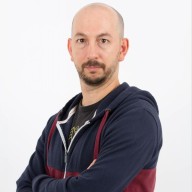 Nick Galov
Unaware that life beyond the internet exists, Nick is poking servers and control panels, playing with WordPress add-ons, and helping people get the hosting that suits them.
Leave your comment
Your email address will not be published.