Scala Hosting is one of the hottest names in the industry. Its proprietary control panel and a strong focus on technological advancement make it one of the favorites to become the best website hosting provider of 2022. Check out the detailed review below to see where Scala Hosting shines and where it falls short.
Hosting options:
Shared, managed WordPress, cloud, VPS, reseller, and domain hosting with MySQL, MariaDB, and PostgreSQL
Host with Scala Hosting
Best for:
SCALABLE, POWERFUL, SECURE HOSTING AT ALL LEVELS
Strengths
Superb infrastructure

Free Migrations, SSL, Backup

Versatile VPS hosting

Shield Security Protection

Excellent support
Scalahosting is a relatively small provider that first caught my attention a year ago. Even then, it was putting forward intriguing plans with many unique features.
Naturally, I immediately decided to review Scalahosting. And, the deeper I went, the more impressed I was.
Now, a year later, Scala got another update to its feature set, with even more cool features. With that, it's time for another iteration of the review.
Let's see if the plans hold up in 2022.
What Is Scala Hosting?
With around 50,000 customers and 700,000 hosted domains, Scalahosting is a compact, independent provider from the US.
Still, we're not talking about a newcomer to the hosting world. On the contrary, Scala has 13 years of experience under its belt and quite a few technologies to show for it.
It has data centers in the US and in Europe. More recently, it also introduced support for multiple cloud computing providers, which vastly expanded its network.
It also has a few surprises for WordPress users and robust VPS plans that are the crown jewel of its offer. In fact, when you compare Scalahosting vs. SiteGround or vs Bluehost, the former impresses quite a lot.
Enough talk of the background, though—let's get down to brass tacks and see what sets Scalahosting apart.
The Essentials – Scala Hosting Uptime, Speed, Support
These are the big three of web hosting. If a provider stumbles here, there's little (or rather, nothing) it can do to compensate. Lots of Scala Hosting reviews praise the provider in these areas, so let's see if the data backs up all the talk.
1. Excellent Uptime—99.99%
Uptime is one of those things you don't notice when everything is working. Despite that, it's probably the most important factor in hosting.
Simply, when you purchase hosting, you expect your site to be available all the time.
That's why, as soon as I got my Scala login, I set up a simple WordPress site and hooked it up to my real-time monitoring tools.
As for Scala, it offers a 99.9% uptime guarantee, which is the industry standard. This limits the total monthly downtime to about 43 minutes, or under 1.5 minutes per day. It's a reasonable guarantee, all in all.
If Scalahosting violates the policy, you can get hosting credits. The provider will even accept your own logs as proof, so you can use a tool like StatusCake and track your Scala server's availability.
You might think all providers would let you do that. However, the majority only accept their own logs, meaning the provider decides what counts as an outage (looking at you, HostGator).
The actual uptime, though, is where Scala's cloud infrastructure really shines. During the writing of this Scalahosting review, the provider recorded near-perfect availability. The servers get an average downtime of a minute per month, which is excellent.
On top of that, Scalahosting just introduced VPS servers based on AWS and DigitalOcean. The cloud providers have more reliable infrastructure than what regular hosts offer with their own servers.
It makes Scalahosting deliver outstanding reliability.
It's always reassuring to see a provider keep its infrastructure in top-notch condition. We're off to an excellent start, now let's move on to speed.
Verdict: Scala displays nigh impeccable uptime and promises adequate reimbursement if the SLA is ever breached.
2. Decent Speed
Response time—0.29s
Time to a fully-loaded website—0.76s
Under load—30s
Note: If you run speed tests on my domain, results might fluctuate a bit. Even from the same testing platform, two tests normally display slightly different results. My site is hosted in the US, so I tested it from US locations for this Scala review. All plugins and server-side caching were disabled.
Study after study shows speed is a great determiner of website success. Faster websites engage visitors more efficiently, get more recurring visitors, and sell more products. As for slow sites, well, let's just say they don't last long.
Needless to say, your choice of hosting plays a major part here. A website can only be as fast as its server allows, so you should choose wisely.
For my Scala Hosting review, I checked how fast the servers can respond and deliver a page, and how they perform under heavy traffic. To make testing fair, I turned off the extra speed optimization tools and only benchmarked the base setup.
The frontend performs stunningly. The servers take, on average, 0.295 seconds to respond, putting Scala Hosting in the top five hosts in this category—no small feat, considering it is up against providers like SiteGround.
The time it takes to load a full document is even more impressive. It averages at 0.766 seconds, making Scala Hosting the fastest provider to date. No other host performs this well consistently.
Scala's front-end setup is laudable. All the Scala Hosting reviews from end-users praising it are definitely on point.
I did run into trouble during backend testing. The Load Impact test goes fine until about 18 virtual users. Then, the servers start dropping HTTP connections, and the response times spike dramatically.
This isn't a rare event for a hosting provider—a similar thing happens with HostGators's and GreenGeeks's backend. A possibility is that some security system sees the activity as a DDoS attack and limits the connection count from the same IP address.
I did contact tech support about this. Although the agents did their best to help, they are still working to find a solution.
The servers are otherwise fast, and Scala Hosting is entirely capable of handling a decent amount of traffic.
Verdict: Scala Hosting boasts irresistibly fast frontend speed but the backed poses some questions.
3. Responsive Support
What stood out the most during the initial screening was the high client satisfaction rate. Most of all, user reviews praise the Scala Hosting support team. I was eager to check it out for myself and see if the support is really all that.
I contacted them a few times and started off with simple questions. The first positive was that all queries got an instant response, regardless of the time of day. This indicates the support team is well-staffed.
The agents are also fairly knowledgeable. Scala Hosting customer support can answer most questions about the platform and provide accurate advice on website optimization.
So far, so good. It was time to bring out the big guns.
I contacted the support once more and asked for assistance resolving the Load Impact issue—most other providers failed miserably at addressing it. To my surprise, the agent was enthusiastic and started bouncing ideas off me right away.
We stayed on call for well over an hour, trying out different configurations to fix the issue. The level of dedication from simple frontline agents is impressive, even though the problem eventually got escalated to a server administrator.
Verdict: All things considered, Scala Hosting support is well-trained and eager to help. The provider obviously doesn't joke around when it comes to its choice of employees, and it leaves its customers in good hands.
The Pros of Scala Hosting
Scala Hosting is all about conquering the hosting world with robust proprietary tech. It wants to impress webmasters with power and utility. And, according to hundreds of Scala Hosting reviews out there, it has the right tools for the job.
1. Massive Network
One of the suggestions I had when I first reviewed Scala was to add more data center locations. The simple benefit would be that Scalahosting web services would work for a greater number of users.
I'm happy to report that back in 2021 Scalahosting has made strides here. On top of its own facilities in Europe and the US, it also added hosting on top of infrastructures of AWS and DigitalOcean.
If you're unfamiliar with them, AWS is the top cloud computing provider. It offers servers across dozens of locations with near-infinite scaling and extreme reliability.
Digital Ocean, on the other hand, is known as one of the more affordable cloud providers and is a favorite of developers.
This change adds a whopping 21 more data centers you can access for hosting Scalahosting VPS servers. That's enough for targeting your audience pretty much wherever they are.
Of course, you also get the benefit of awesomely reliable infrastructure with full management by Scala's expert team. It really pulls together Scala's services in terms of being able to scale applications reliably.
2. Proprietary Security
The provider's main advantage is proprietary software. SShield Security is the first tool we'll cover in this Scalahosting review.
SShield is a powerful security suite.
On one end, it serves to block incoming threats. Scalahosting boasts its SShield can block 99.998% of attacks.
The other component of SShield is the 24/7 monitoring.
In addition to running a database of known malware, the security system uses machine learning to discover potentially unidentified threats. This gives it a much better chance to catch any attacks before they become a serious problem for your Scala server.
One advantage of the system is that it gives you ample time to fix any malicious activity (in case your server does get infected). Instead of immediately shutting down your website, it will send you a detailed report. This gives you the best chance to fix the issue without going offline.
You might expect this from every host, but I've seen providers panic and shut down a site at first sight of malware. It's helpful that Scala only takes appropriate measures instead of causing unnecessary damage.
A nice new addition to Scala's security tools is the WildCard SSL certificate available in the control panel. Few providers enable this feature, though it's extremely useful for websites operating on multiple subdomains—especially online stores.
All in all, it's reassuring to see Scalahosting has robust technology with a fresh take on website security.
All in all, it's reassuring to see Scala Hosting has robust technology with a fresh take on website security.
3. WordPress-Optimized
For me, the most exciting thing about this Scalahosting review was the WordPress hosting solution the company offers.
Scalahosting offers a special WordPress-focused "flavor" of the standard hosting plans at no extra charge. A big chunk of Scala's customers are WordPress users, so it makes a lot of sense.
A big part of this is the SWordPress Manager, which is Scala's proprietary management tool. This lets you easily add WordPress sites, optimize their security, and enable automatic WordPress updates.
One cool option is to enable a security lock that prevents server-side scripting attacks. Just don't forget to disable it when you want to add any plugins.
You can also use the system to upload entire WordPress installations. It's great if you already run a WP site and want it easily transferred to Scala.
More tools like cloning to a staging environment are in the works. For now, though, you get all the key features of managed shared hosting for WordPress.
And that's just part of it. Scalahosting adds custom security rules, a dedicated firewall, and malware scanning to all WordPress plans. Security-wise, it's one of the most thorough hosts out there.
It gets even better if you go for the Start plan. Scalahosting will give you time with its WordPress engineers, and they can help you optimize your website. Getting such assistance otherwise is expensive, so Scalahosting's value is impressive.
In fact, the extra tools are so robust, Scalahosting is a strong candidate for the best WordPress hosting of 2022.
4. Intuitive Customer Area and SPanel
Website owners spend a lot of time in the customer area and the control panel. Ideally, you want those to be easy to navigate and to have all the critical options available in one or two clicks.
Fortunately, Scalahosting does reasonably well here. You can access the most important areas from the sidebar at all times. These include DNS management, billing, and ticketing.
As for the actual control panel, shared hosting plans use cPanel, which is the industry standard. Once you upgrade to the Scala hosting VPS package, though, you can continue using it or opt for SPanel. This is Scala's proprietary cPanel alternative.
Proprietary control panels are usually somewhat poor, but SPanel is a fortunate exception. It handles everything cPanel can—database management, SSL setup, emails, and it even lets you resell hosting. Plus, it's easy to navigate, and all the functions work well.
The main advantages of SPanel are that it works in a separate environment, so it won't eat away your server resources. It is also free to use.
In contrast, cPanel can be rather costly, especially for a cloud hosting reseller, or those who need lots of addons. Since SPanel includes many of the features by default, it can save you hundreds of dollars per month.
It's also beyond easy to navigate. The panel will give you a tour of the features, so you'll be able to navigate to your plan and manage all aspects of your website in a few clicks.
Admittedly, SPanel is not a benefit for shared hosting users, but many website owners eventually upgrade to VPS for added resources and flexibility. That's when SPanel becomes a way more affordable cPanel alternative.
5. Easy to Scale up to VPS
Speaking of upgrades, Scalahosting makes it beyond easy to get your own virtual server with all the accompanying benefits.
You can get a fully-managed VPS for only $2/month more than what you'd pay for the largest shared plan. You don't have to subscribe for a longer period to get the best price—you can get the full value while paying month-to-month.
Of course, SPanel plays a part here. Since there's no cPanel license to account for, the VPS plans end up more affordable than what most competitors offer.
When comparing base SPanel vs. cPanel, you can easily save at least $15/month with Scala. If you consider the numerous powerful features SPanel has out of the box, you'd need cPanel addons that cost extra. In case you want to resell hosting, the savings can be even higher.
Even if you start on shared plans, this is a massive advantage waiting for you as your website grows, especially considering the fact that Scala is one of the best VPS providers out there.
6. Daily Backups
Backups are a necessary safety net for website owners. If you make a mistake or anything else goes wrong, you should have a backup of your site to roll back to.
Although Scalahosting doesn't really make this clear, you can take advantage of daily backups. The provider keeps the backups for a week, so you'll always have seven versions of your site to rely upon.
As long as you check your website regularly (i.e., once a week), you'll be safe.
7. Free Migrations
If you already have a website, you can still move to Scala's web server. You don't have to worry about the nitty-gritty of migrating your site, since the tech team will do it for you.
Some providers, like Bluehost, charge around $150 for this kind of service. In contrast, Scalahosting is doing its users a solid and providing it for free.
8. Fair Pricing
Web hosting pricing conversions are a pet peeve of thousands of webmasters. If you've ever owned a website, you're likely familiar with the gist of it.
The provider invites you to sign up for two or three years of hosting to get an amazingly affordable deal with dozens of fantastic benefits.
Once the initial term is up, though, it's time to renew. That's when the provider hits you with three or four times higher fees—and you better purchase three more years if you want to stay online.
Some providers do their best to hide the higher renewal costs. Heck, some don't even show them on the product page.
Now, fair is fair, Scala does raise its prices on renewal, but not nearly as much as most providers. The Starter plan costs just $3.95/month if you prepay for three years and only goes up by $3 afterward.
Contrast this with A2 Hosting that starts around the same price and then doubles it on renewal (or SiteGround that triples it).
Scalahosting, on the other hand, has very reasonable pricing. The provider is entirely transparent about how the pricing works, and the initial discount can be helpful when you're just starting out.
More importantly, the renewal costs fully reflect the quality of the service instead of being unreasonably high to compensate for the discounts. In fact, users sing praises of its transparent pricing in numerous Scalahosting reviews.
Scalahosting is definitely a more premium provider. Still, all the features make the price completely worth it.
It's one of the best deals in the market.
9. Free Domain Name
It's always nice to get a bit of extra value for free. Scalahosting lets users who sign up for six months of hosting register a domain name at no extra cost. This is a service that would otherwise cost you $10-15, so you're saving a few bucks here.
Keep in mind this isn't available on all plans. You would have to go for the Advanced plan to take advantage of the free registration.
It's also not available on any Scala hosting VPS.
10. 99-cent Trial & 30-day Money-back Guarantee
Most hosting providers extend a 30-day money-back guarantee to let you try out the platform. Scalahosting is no exception: you can pay for their service and later get a full refund if it's not to your liking.
Should it get that far, just keep in mind to request a refund before the first month is up.
You also have the option to pay $0.99 for a one-month trial of any shared Scala pricing plan. You may prefer this route if you don't want Scalahosting to hold your money while you're trying it out.
You can also do it so you don't have to worry about requesting a refund.
11. Excellent User Reviews
Scala Hosting clients are full extremely positive.
Most user reviews praise the reliability and speed Scala provides. Quite a few mention how friendly, efficient, and knowledgeable are the support agents, who go well beyond their immediate responsibilities and try to help with anything thrown at them. 4.7/5 stars on Trustpilot and 4.6/5 stars on Facebook speak volumes about customer satisfaction but also about the pro-active community engagement that comes from Scala Hosting.
Truly negative stories are practically missing, but so are any meaningful reviews and Reddit discussions. The company is relatively new and not the most heavily advertised name in the industry and Redditors are not discussing it so actively.
The Cons of Scala Hosting
Regardless of how powerful it is, no hosting service is without its kinks.
Here's what you should know before committing to Scalahosting.
1. Slim Knowledge Base
There's little to say here, save that Scala doesn't have the most extensive set of articles out there. They cover only 80 common questions in total, and many of the answers are rather brief.
The knowledge base makes for a good FAQ section. You'll have to do a bit of Googling if you're the do-it-yourself type, though.
Scala Hosting Plans at a Glance
You can choose from three shared Scala pricing plans and their WordPress-ready variants. All the key features are available across the board, though the larger plans include more resources, a few advanced tools, and free domain registration.
Contrary to the name, the Mini plan isn't that small. $3.95/month gets you 10GB of storage and lets you handle an estimated 90,000 monthly visitors. There is no limit on the number of websites, and WordPress users can get extra optimization tools by going for the WP Mini variant.
The Start plan is a beefed-up version of the Mini plan. For a marginally higher price of $5.95/month, it lifts the storage limit and can handle about 150,000 monthly visitors.
The Advanced plan is a little more, well, advanced. $9.95/month gets you enough resources for about 270,000 monthly visitors. Also, you can take advantage of a free domain name and an SEO analysis by Scalahosting support experts.
| | |
| --- | --- |
| Bandwidth: | Unmetered |
| Email: | Free emailing through cPanel, paid plans available |
| Database: | MySQL/MariaDB and PostgreSQL |
| Domain names: | Available, free registration on the Advanced plan |
| Control panel: | cPanel on shared hosting, SPanel – a cPanel alternative - afterward |
| Software installation: | 1-click installation via Softaculous |
| Migration: | Free |
| Payment options: | PayPal, credit/debit card, bank transfer |
| Account setup: | Instant |
| Upsells: | None |
| Other hosting solutions: | Excellent cloud VPS, dedicated, and reseller plans |
| Scala Hosting user reviews: | Stellar |
Do We Recommend Scala Hosting?
Do we ever!
In 2022, Scalahosting remains one of the hosting providers with some of the most groundbreaking tech. It's great for content management systems, ecommerce, and practically any project, no matter how demanding.
The addition of new third-party cloud facilities just goes further to boost the provider's performance. It is now an even more powerful option for scaling websites.
As you have seen in the Scalahosting review, it is an overall excellent performer.
It's a host that's definitely worth a go.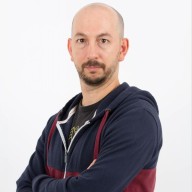 Nick Galov
Unaware that life beyond the internet exists, Nick is poking servers and control panels, playing with WordPress add-ons, and helping people get the hosting that suits them.