Namecheap is one of the best domain registrars out there, but it is quickly gaining ground in the hosting services as well. Versatile and affordable, its hosting packages are attracting a lot of attention. Find out why below!
Hosting options:
Shared, WordPress, domain, reseller, VPS hosting, and dedicated servers | MySQL
Check it out
Best for:
FAST SERVERS & SUPERB DEALS
Strengths
Very affordable

Free SSL

Free migrations & backups
Questionable support

Unimpressive speed
It is somewhat odd that most Namecheap reviews are about domain name registration and management. Indeed, this is one of the biggest registrars in the world, but it also offers the full gamma of Linux hosting solutions: shared, managed WordPress, virtual and dedicated servers.
Yet, finding a comprehensive Namecheap review of the company's hosting solutions is surprisingly difficult in 2019.
That's why I signed up for the medium shared hosting plan the company has, created a basic WordPress site, and hooked it up to monitoring tools to measure its performance over time.
Precise, regular metrics can reveal the true qualities of a web host and answer many questions. However, most of them boil down to one simple query:
Is Namecheap good?
Let's find out.
The Essentials C– Namecheap Uptime, Speed, and Support
A host is only as good as its servers and support team.
1. Strong uptime – 99.98%
By far the most important quality of any web host worth its salt is the availability. Customers pay to have their web pages accessible; that's what web hosting is all about.
Whenever a site is offline, regardless of the underlying reason for the outage, visitors and revenue are missed.
That's why all top website hosting providers promise an uptime of 99.9% and upward.
Namecheap is the only company besides DreamHost to guarantee 100% uptime and offers compensations whenever the promise is broken.
Unlike many other Namecheap hosting reviews I saw online, I rely on real-time data to monitor the sites I test. My monitoring tool is StatusCake, and it is set to probe my Namecheap WordPress site from three separate servers before announcing it inaccessible.
Early on, the small site I have over at Namecheap went down multiple times.
It was a bit disappointing to see the average availability of 99.82% in 2018.
However, since early 2019 the uptime was has stayed well within the 99.9% bracket, which is fairly reasonable.
Average Uptime 2018 - 99.82%
Average Uptime 2019 - 99.99%
Average Uptime 2020 - 99.96%
Average Uptime 2021 - 99.99%

Verdict: Namecheap delivers 99.9% uptime consistently.
2. Reasonable Speed
Quick Response Time – 0.36s (6th)
OK Fully Loaded Time – 1.00s (7th)
Slow Under Load – 1.26s (11th)
Note: If you run speed tests on my domain, results might fluctuate a bit. Even from the same testing platform, two tests would normally display slightly different results. My Namecheap site is hosted in Arizona, so I tested it from US locations. All plugins and server-side caching were disabled.
Website speed matters more and more. For many end-users, it is even more important than uptime.
If you visit a site you know and it happens to be offline once, it is not such a biggie given that the next time you check it is available. However, visiting a site that is slow and unresponsive usually means that you will never type its URL again.
Statistics show as much.
Since I wanted to create the most detailed and honest Namecheap shared hosting review, I simply had to run my site through three speed checkers.
The average speed wasn't great. While the time it takes for the first byte to be sent back from the server is not that bad, the page loads fully in a full second.
Now, this is not really slow, but a basic WordPress installation with no plugins or meaningful content is not that fast either, especially when compared with the best hosting providers.
Namecheap hosting speed seems to fall right in the middle of the pack of hosting providers here on the Hosting Tribunal.
When I tested how the Namecheap shared server handles incoming traffic, the results were also kind of average.
50 concurrent users brought the average response time to about a full second. Again, this is on a site with very few basic pages and without any plugins. Only GreenGeeks and HostGator Cloud performed slower.
| | | | | |
| --- | --- | --- | --- | --- |
| | 2018 | 2019 | 2020 | 2021 |
| Average response time | 0.35s | 0.34s | 0.36s | 0.37s |
| Fully loaded page | 0.99s | 0.96s | 1.02s | 0.98s |
| Response under load | 0.99s | 1.41s | 1.21s | 1.28s |
Verdict: The fronted speed of Namecheap is OK, but the backend is far from the fastest hosts out there.
3. Sloppy Support
Quality technical support creates unparalleled peace of mind. Knowing that there are trained professionals who are ready to help whenever a problem appears instills huge amounts of confidence in any web hosting service.
This being said, I found the Namecheap customer service disappointing. I contacted the support and sales teams several times.
While my questions were simple, I was receiving straight answers, but the moment I came for a real issue the interaction became rather messy.
I mentioned how Namecheap promises 100% uptime and yet my site has never enjoyed uninterrupted service.
Well, I contacted support and raised the question. The agent was taking his time, but that chat request itself was answered very quickly. So far, so good.
After he verified me (some 10 minutes in the interaction) he suddenly said that he must transfer me to another agent and just did it. He didn't bother to ask me if I was OK with that move or to explain his motivation.
My guess is that his shift was over and he just dumped me over to his colleague.
The colleague said he had read the conversation and understood my query. Yet, all he did was to quote the terms of service regarding uptime and third-party monitoring tools. I had to explain again that these terms are the very reason I am contacting support, so that they can confirm whether my site had gone down, indeed.
According to him, it had not been down. At all.
I wasn't offered any proof that the Namecheap service has been carried out without any hiccups. No logs or at least a snapshot from the period I was asking about.
On top of the disappointing way the first agent handled our interaction, I must say that the Namecheap customer service lacks a certain degree of professionalism and desire to help.
Verdict: I found the Namecheap customer service lacking in communication skills and willingness to help.
The Pros of Namecheap
At the beginning of this review, I promised to answer the question: Is Namecheap hosting any good? Well, here are the things that make this host a worthy place to host your site.
1. Excellent Starting Plan
You can find more information about the Namecheap hosting plans down below, but I want to make it clear that the smallest plan of the company is a real gem. It can cost as low as $2.88 per month and allows the hosting of three websites.
Most other companies I have reviewed offer starting plans suitable for a single website and nothing more, which makes the Namecheap lower-tier hosting valuable and unique.
Considering all the features the smallest Namecheap plan includes, I must say that it is an excellent opportunity for people who want to host two or three small or medium sites.
2. Free Migrations and More
Namecheap offers site migration for free. If you have an existing cPanel website elsewhere and decide to move over to Namecheap, the steps are simple, straightforward, and require very little involvement on your behalf.
You simply have to provide access to Namecheap web hosting technicians to your current cPanel and that's it. They will work their magic without any further involvement and probably without any downtime. Even if there is one, it won't exceed 15 minutes.
Here is where it becomes truly interesting. In case the downtime of your site surpasses the quarter-hour mark, you are entitled to free hosting equal to your initial purchase. In other words, if you purchase hosting for one year and are unhappy with the way your site is migrated, you can end up with an entire year of free hosting.
3. Fair Pricing Policy
Unlike many other hosts who raise fees considerably once it is time for renewal, Namecheap renewal price doesn't grow. I find this refreshingly honest, as the scandalously low fees of some companies are unrealistic in the long run.
Owning a website is not a short-term investment. It could be something you pay for decades if the site goes well. GoDaddy and Bluehost love the tactic of cheap introductory price and considerably steeper renewal fee. Even SiteGround, an otherwise open and transparent company, deploys this marketing approach.
At Namecheap, the fees remain the same.
4. Free Backups
All Namecheap plans include free backups. Only the largest enjoys daily backups but even twice a week is respectable, given that it is free of any additional charges.
We live in a digital age which makes data loss an inevitable part of life. This is particularly true when websites are concerned as there are many instances that require the use of a healthy backup.
Site updates, plugin malfunctions, and hacks are but the most popular reasons why backups are so awesome. Take my word on it, regular automated backups are awesome.
5. Amazing Domain Registration Options
If you search for recent, 2019 Namecheap reviews without specifying that you are interested in web hosting, you will learn how good a registrar the company is. Without a shade of doubt, it is.
Now, if you are wondering "Is Namecheap better than GoDaddy?" for domain registration, I cannot really tell because I have never used the latter for the purpose. I can assure you that Namecheap is spectacular, though. Its clean interface, sweet deals, and innumerable TLDs available make it a top choice for domain registration.
6. Excellent User Area
I really like the Namecheap control panel. It is very clean and uncluttered, yet it displays a ton of info at a glance.
Navigating through the various options is quick and smooth, and the product management is very straightforward. There are virtually no upsells, and the access to everything – billing, domain management, hosting management – is as easy as it gets.
You can enhance the protection of your Namecheap login area with a 2-factor authentication as well, securing the integrity of your account for good.
7. Excellent Status Page
It is very easy to see of Namecheap is down or has scheduled maintenance.
The status page is quite detailed and informative. Announcements for maintenance, service upgrades, server migrations, network status, emails, and domain services can be found there.
I really like how useful it is and the regular updates it sees.
8. Bitcoin Payments
I admit that's not strictly related to web hosting, but having the opportunity to pay for digital services with a true digital currency strikes me as awesome.
Period.
The Cons of Namecheap
Namecheap hosting has its flaws. Mostly, it is the mediocre speed and uptime but some other aspects of the product the company offers could be improved.
1. Limited Space
Both the smallest and the largest plan have limited storage space.
20GB for three websites is not that few, while the 50GB of SSD space also looks decent.
All the same, many competitors put no realistic limits on the space an account can use, as long as it doesn't breach the terms of service.
2. Limited Data Centers
Namecheap doesn't have much to offer in terms of hosting locations. The company owns a data center in Phoenix, Arizona, and offers collocation servers in the UK. The latter costs more.
Most other major hosts run at least two data centers of their own, and several have servers on three continents.
For people looking to host their website in the US, this limitation is not so telling but for everyone else, it could degrade the performance ever so slightly. If the speed Namecheap displays was better, it would hardly matter but with an already slower-than-average service, it doesn't make much sense at all.
Namecheap Shared Plans at a Glance
Namecheap offers three web hosting plans. When paid for one year in advance, you get two months of free hosting.
For a negligible fee, you can host up to three websites on 20GB of space on SSD-accelerated servers. The plan allows for 30 email accounts in total and 50 MySQL databases. Backups are performed twice a week.
For only $2.68/mo you can enjoy unlimited sites on unlimited space, with unmetered bandwidth and unlimited emails. Again, the servers are not pure SSD, though.
You get unlimited sites with unmetered bandwidth, daily and weekly backups, and pure SSD space. However, the space is limited to 50GB. Namecheap states that the Stellar Business accounts are hosted on less-populated servers, which should translate in better performance overall. Other speed-boosters are included, too.
| | |
| --- | --- |
| Bandwidth: | Unmetered across the board. |
| Storage: | 20GB for the smallest, 50GB (SSD) space for the biggest plan; unmetered for the medium offering. |
| Email: | 30 accounts for the smallest plan, unlimited for the other two. |
| Database: | 50 MySQL databases for the smallest plan, unlimited for the other two together with PostgreSQL. |
| Domain names: | Not included |
| Control panel: | cPanel |
| Software installation: | Softaculous |
| Migration: | Free migration from cPanel hosting. |
| Payment options: | Credit and debit cards, PayPal, Dwolla, Bitcoin. |
| Account setup: | Very quick account activation. |
| Upsells: | Nothing noteworthy, the occasional product is promoted unobtrusively in the customer area. |
Do We Recommend Namecheap?
Namecheap is a decent host in a certain context.
I recommend it for people who have a couple of small websites and are on a tight budget.
The main reason for this is that the Stellar plan has an ample amount of features, costs less than $16 per year when prepaid, and small sites don't drive insane amounts of traffic so it can handle it. Lastly, small sites typically have fewer things that can break, so you won't be very dependable on the questionable Namecheap support.
In case you are after a reliable, high-speed hosting where your online presence can grow and flourish, you'd be better off with some of the top website hosting companies we have here. After all, there is a reason why the majority of positive Namecheap reviews are about domain name management.
Namecheap at a Glance
| | |
| --- | --- |
| Support | Somewhat sluggish and not overly efficient support. The biggest plan gets priority support. |
| Knowledge base | A reasonably rich and accessible knowledge base. |
| Shared hosting plans | Naemcheap has three shared hosting plans. |
| Control panel | cPanel |
| Number of hosted domains | Three domains for the small plan, unlimited for the other two. |
| Number of databases | 50 MySQL databases for the smallest plant, unlimited MySQL and PostgreSQL otherwise. |
| Email | 30 accounts for the smallest, unlimited otherwise. Up to 2GB per mailbox. |
| Backups and restoration | Twice a week courtesy backups; the largest plan gets daily and weekly service. |
| Storage | 20 GB for the smallest plan, unmetered for the medium one and 50 GB SSD space for the largest. |
| Bandwidth | Unmetered. |
| Technology | A reasonable amount of applications supported. |
| Security | Secure data centers. |
| Domain name registration | Paid domain registrations. |
| Site migration | Free inbound migration. |
| Website builder | Yes, included across the board. |
| Ecommerce | The 1-click installer allows for several ecommerce tools, and the free SSL helps a lot. |
| Specialized hosting | WordPress hosting available. |
| Windows hosting | No. |
| Data centers | One data center in Arizona, US, and one in the Midlands, UK. |
| Uptime | 100% uptime guarantee. |
| Speed | Reasonable speed. |
| Pricing | Affordable plans when prepaid, not so cheap renewal fees. |
| Pricing structure | Namecheap follows the standard industry policy of low introductory fees and rather steep renewals. |
| Guarantees | 30-day money back guarantee. |
| Pro-rated refunds for early cancellation | No. |
| Freebies | Positive SSL free for the first year. |
| Company website | Easy to navigate site where all information is easily retrievable. |
| Company culture | Namecheap is a strong supporter of net neutrality and freedom of the internet. |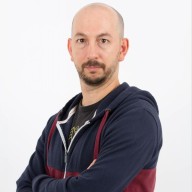 Nick Galov
Unaware that life beyond the internet exists, Nick is poking servers and control panels, playing with WordPress add-ons, and helping people get the hosting that suits them.
Leave your comment
Your email address will not be published.