Good shared hosting packages pave the way to the massive power Hostwinds packs for advanced users. Good support and powerful servers host a wide range of products for businesses and individuals alike.
Hosting options:
Shared, business, reseller, VPS, cloud hosting, and dedicated servers
Host with Hostwinds
Best for:
AFFORDABLE DEDICATED SERVERS
Strengths
SSD hosting

60-day money-back guarantee

Award-winning support

Weebly site builder

Free domain name
Limited choice of data centers

"Unlimited" hosting
If you follow HostingTribunal, you know this Hostwinds review was long overdue.
The host has been topping our Windows and VPS hosting charts for months, and it doesn't seem to be going anywhere. If anything, Hostwinds is one of the fastest-expanding hosts, with a user base of 30 million clients and counting.
Needless to say, it's high time its shared hosting plans got their place in the spotlight.
That's why I took the provider for a spin. I tested all the key aspects of the Hostwinds hosting offer—uptime, speed, and support—and inspected the provider for any outstanding qualities (or flaws).
I outlined all the data collected in the comprehensive review below. It will tell you exactly what Hostwinds offers and where it stands in relation to the other top hosting providers.
Keep reading to find out more.
What Is Hostwinds?
Hostwinds was founded in 2010 with a mission of raising the bar for web hosting solutions everywhere. Although it's not as old as some companies, staying successful in a highly competitive industry for a decade is no small feat.
Today, the host remains independent and abides by principles of quality hosting with a "customer comes first" attitude. Hostwinds holds many awards for its efforts, including being in the top 500 fastest-growing privately-owned companies.
All things considered, I'm inclined to believe all the fuss. Although Hostwinds is by no means a small provider, independent companies tend to have a strong technical aptitude and stellar customer service. In fact, more often than not, such providers outright outperform giants like GoDaddy.
The Essentials—Hostwinds Uptime, Speed, and Support
Server availability, load speed, and customer service are the three pillars of every hosting solution. If they are shaky, the entire platform can crumble. Hostwinds makes some pretty bold claims on all three of these fronts. I tested the solution in 2020 for a good Hostwinds review and found out how it actually performs:
1. Hostwinds Uptime—99.99%
Where hosting is concerned, few factors are as crucial as server availability. Uptime is simply the percentage of time a server remains up and running. Ideally, you would have hosting available 100% of the time.
Of course, things are rarely ideal. Hardware and software issues, security threats, and a dozen other factors can cause a server to go offline. All providers experience this, and even giants like AWS have an occasional service interruption.
The best a web hosting service can do is keep downtime to a minimum. Many providers give their customers peace of mind with a 99.9% uptime guarantee. This ensures no more than 40 minutes of downtime per month, which is reasonable.
Well, this is where Hostwinds decides to give other providers a run for their money. It ups the stakes by extending a 99.9999% uptime guarantee, which allows 30 seconds of downtime per year.
Now, this seems a bit out there. Even on a cloud platform, a host would have trouble maintaining this for an extended period.
That's why I checked the SLA before going through with the Hostwinds server review. Sure enough, the guarantee checks out. If you have over 30 seconds of downtime, you can submit a ticket, and the provider will extend your service for a full day. It's an awesome offer, and it ensures the host will work hard to maintain perfect availability.
To Hostwinds' credit, uptime falls within the promised range. Over many months of testing, the host recorded uninterrupted service.
Hostwinds guarantees near-perfect availability. What's more, during testing for this Hostwinds 2020 review, it delivered just that.
Verdict: Hostwinds promises the highest level of availability, and it honors the guarantee.
2. Reasonable Speed
Response time—0.39s
Time to a fully loaded website—1.01s
Under load—0.78s
Note: If you run speed tests on my domain, results might fluctuate a bit. Even from the same testing platform, two tests normally display slightly different results. My site is hosted in Seattle, so I tested it from US locations for this Hostwinds review. All plugins and server-side caching were disabled.
Slow website speeds are the bane of many. Slow load times lead to higher bounce rates, worse SERP positioning, fewer recurring visitors, and many other nasty side effects.
While website optimization does play a big part here, it all starts with the hosting provider. If the servers take ages to respond and can't deliver content quickly, speeding up your website becomes an uphill battle. What's more, the provider's server infrastructure directly impacts how fast your web app is under heavy traffic.
That's why speed is one of the first things I checked for this Hostwinds review.
I connected a basic website to a range of testing tools and checked how the provider handles itself. I recorded how long the host's servers take to respond, load a full page, and the impact of heavy traffic on response times.
For starters, the servers have a 0.390 seconds time to first byte. The provider even performs favorably in a match of Hostwinds vs. Bluehost, which is impressive. What's more, it is only milliseconds behind the top performers like SiteGround and DreamHost.
The provider takes about a second to fully load a basic web page. This pegs it as about average among the providers tested. The host is unlikely to cause performance issues, but a few others do outperform it.
Reviewing Hostwinds servers under load yields reasonable results as well.
Namely, I sent out 50 virtual users which made about 300 connections to the server. This brought the response times down to an average of 0.78 seconds. The wait times got a bit spiky around the 30-user mark, but they quickly stabilized, which is positive.
The backend does feel the heavy traffic but handles it better than that of most providers. The results are very reasonable for a shared host, making Hostwinds a reliable provider.
Verdict: Hostwinds servers record fast response times that endure under heavy traffic. The content delivery speeds are reasonable as well, though a few hosts are slightly faster.
3. Knowledgeable Support
Support in hosting is a bigger deal than many webmasters realize. In turn, neglecting to check how support performs is a huge pitfall of buying a hosting plan.
In fact, being hosted with a provider with poor support is like walking a tightrope without a safety net. Sure, you'll be fine as long as everything works. Once things take a turn for the worse, though, you'll likely regret not confirming the support does its job.
On the flip side, a well-trained support team can help you do great things. The agents can assist you in optimizing your website and growing your online presence.
Many Hostwinds reviews praise the host's support team, so I was eager to check it out.
I was delighted to see Hostwinds point out how to contact the support at the top of every web page. This is in stark contrast to giants like Hostinger that force customers to jump through hoops before contacting the tech team.
You can use the phone, email ticketing, or live chat to contact Hostwinds 24/7. I tried the latter several times and always got connected in a few seconds—even in the middle of the night!
I started off with a few simple questions about the Hostwinds hosting plans. The agent replied with a link to the said plans. This, admittedly, wasn't a great start.
The support more than made up for it when I got into more complicated queries. The agents were happy to answer all my questions about matters like resolving blacklisted IP addresses. They even offered to help me install my third-party SSL certificate.
One thing to point out is that the agents are kind of sticklers for protocol. Once you become a customer and need some help with your web hosting service, you'll have to verify your identity just about every time you make contact.
Security-wise, this is a smart strategy. Some customers find it a bit of a bother, though. It's mostly up to whether you prefer convenience or safety.
When gathering data for the Hostwinds review, I was happy to see quite a number of helpful knowledge base guides. These range from tips for beginners selecting a hosting plan to developer tutorials.
One issue is that many knowledge base category links are broken. If you need to find an article, you would have to use the search tool. This works fine, but it gives a poor overview of the knowledge base. This is a simple issue to fix, but, as things stand, the navigation could be improved.
Verdict: Hostwinds customer service review reveals a very knowledgeable support team and a rich knowledge base. There are a few possible improvements here and there, but the overall impression is positive.
The Pros of Hostwinds
Hostwinds likes to play to its strengths of decent performance and attentive customer support. However, it still spices up the deal with various features. And, going by numerous Hostwinds reviews out there, the provider has plenty to offer. These are its key advantages:
1. Robust Infrastructure
Hostwinds might run a few data centers, but with fantastic technologies. The facilities are all SAS Type II certified with a Tier-4 classification.
This means the systems have zero points of failure with two times required hardware for functionality plus backup systems. To top it off, they have 96-hour power outage protection. In theory, the web hosting service should be able to provide a minimum of 99.995% uptime.
You can check out more details on individual data centers on Hostwinds' website.
The exact server specs vary a bit from machine to machine. Some of the commonly featured hardware is:
Intel Xeon E3 series 12xx v2 at 2.49GHz and Intel Xeon E5-2670 V2 at 2.50Ghz
DDR4 RAM
RAID-10 redundant SSD storage
Dual 10Gbps connectivity
VPS and cloud plans run on similar servers. They add expertly configured KVM virtualization and the possibility of running load balancers for even higher reliability. You can check the HostingTribunal Hostwinds VPS review for more details on this.
Suffice it to say, Hostwinds has state-of-the-art facilities. They can support just about anything you throw at it with top-notch reliability.
2. Free Domain
Everybody loves free stuff, and Hostwinds is only too happy to oblige.
If you prepay for a year or longer, you get a free domain name registration. This saves you $15 in the first year of hosting, which is always nice.
3. eCommerce-ready
One uncommon feature is a free dedicated IP with all plans, even the starter one.
This is particularly useful for emailing, setting up custom SSL certificates, and enabling various payment services. It's a critical feature for business websites.
One thing to point out is that the web hosting solution lacks a system to filter out blacklisted IP addresses. If your assigned address does end up being blacklisted for spam, you can request a new one.
An IP address usually costs $2-4/month. It's a pleasant surprise that Hostwinds includes it for free.
4. Nightly Backups
Backups are a webmaster's best friend. If something goes wrong with your website, a backup file lets you roll back your server and start over like it never happened. They're an essential measure in keeping your data safe.
Hostwinds backs up its servers every night. What many Hostwinds reviews fail to point out, however, is that these are disaster recovery backups. Hostwinds primarily uses them if something goes wrong on their part.
If you do need access to your backup files, you would need to get an add-on for $3/month. While having to pay extra is a bit of a con, this is a robust automated backup solution. It takes daily backups, allows access to 45 backup versions, and stores the data remotely in the cloud. Your backups will stay safe even if the hosting server is completely lost.
If you need extra safety, it's definitely recommended to get the cloud backups. Even without it, though, Hostwinds will keep you safe from the server breaking.
5. Windshield and WindSpeed Optimization
These two are add-on services for users of Hostwinds VPS or dedicated servers. As the name suggests, getting the add-ons means Hostwinds' tech team will optimize your server speed and security.
The services cover a speed and security audit, web server and database optimization, firewall configuration, and other security and speed optimization measures.
Windshield and WindSpeed cost $25 and $40, respectively. They are not services for shared plan users, but they can be massively helpful once you get to VPS. If you're interested in this type of hosting, you can find more info in our Hostwinds VPS review.
6. Monitoring Add-on
Monitoring is another add-on service by Hostwinds.
The tools are very similar to those of StatusCake. You can check server availability, as well as confirm that different ports, SSL certificates, IP addresses, and webmail are all configured correctly.
Advanced reporting and custom alerts complete the picture. You will always know the health of your Hostwinds server. The service is a massive time-saver since you don't have to keep an eye out for everything yourself.
One excellent addition to this is that the monitoring system can automatically open a support ticket if your server goes down. This way, the tech team will know you need assistance, even though you might not even know your website is down.
The add-on costs only $2/month, which is very affordable. Similar third-party services can easily cost at least 4 or 5 times as much. Hostwinds is the best web hosting of 2020 if you need integrated monitoring.
7. Business Hosting
In addition to the standard shared hosting plans, Hostwinds offers business hosting. These are still technically shared servers, but they are optimized for somewhat higher-end business websites.
For starters, business servers run LiteSpeed web server instead of the standard Apache server stack. LiteSpeed tends to get faster load times for PHP-based CMSs. This is great if you need Hostwinds for WordPress or have a business running a shopping cart like PrestaShop.
The plans also raise the number of emails you can send from 25/hour to 250/hour. This is particularly useful for businesses that want to open communication lines to their clients.
Lastly, Hostwinds states its business servers have 50 clients per machine, as opposed to 60 on regular shared hosting. This should get you a slightly more reliable performance.
Of course, Business plans aren't just for businesses. If you need a bit of extra performance but want to avoid buying a more expensive VPS plan, Business web hosting solutions are a good compromise.
8. Instant Account Setup, Free Migrations
For starters, Hostwinds lets you set up an account in just a few minutes. It's as simple as it sounds. As soon as your payment goes through, you'll be able to get your site online.
If you already have a site, the provider gives you 60 days to decide if you need assistance with your website migration. You just need to put in a support ticket, and Hostwinds' expert team will handle it for free. The team performs the migration and follows up with you to see if everything was done correctly. It's an excellent service, and it can save you the trouble of performing a migration yourself.
9. Room to Scale
Getting a good shared hosting plan is all fine and dandy. That said, websites and applications often outgrow shared hosting and need something more robust and flexible.
For such cases, Hostwinds offers a massive range of VPS plans. You can get both managed and unmanaged VPS ranging from a basic 1 CPU core, 1GB RAM server to 16 CPU cores, and 96GB RAM.
Hostwinds also tops the charts in our Windows VPS reviews. It even has elastic cloud plans that are fantastic for handling unpredictable traffic. And, if you need something even more powerful, the host has a few pretty darn affordable dedicated servers.
Suffice it to say Hostwinds leaves you plenty of room to grow and scale.
10. Easy Plan Upgrades/Downgrades
Upgrading your plan kind of keys into the previous section. Instead of having to submit a ticket with the support, Hostwinds lets you switch plans nearly instantly.
Now, switching your hosting type (for instance, going from shared to VPS) might take some time. This is because you need to move between actual physical servers. However, if you want to simply get a larger (or a smaller) Hostwinds web hosting plan, you can change it in just a few clicks. The option is available in your client area.
This makes scaling through plans much less traumatic. You can instantly accommodate any traffic changes if your workload blows up.
11. Weebly Site Builder Included
Hostwinds is partnered with Weebly and lets you use it through the hosting platform. Weebly is one of the leading website builders and an incredibly easy way to create a website, which is excellent for beginners.
One thing to point out is that you just get the free version of Weebly included by default. If you want to use advanced features like ecommerce tools, you would have to purchase a premium Weebly plan at the standard rates.
Still, being able to run Weebly from Hostwinds' cPanel interface is a nice feature.
12. 60-day Money-back Period
Most hosting providers extend a 30-day money-back guarantee. While this is fine, it usually takes new website owners a bit longer to set up a website and see traffic roll in. This makes it tough to see how well the platform performs in a practical situation.
Hostwinds offers double the industry-standard money-back period. You get more leeway to see if the host works for you without risking a dime of your money. It's a helpful advantage, especially if it's your first website.
The Cons of Hostwinds
All hosting companies have their flaws, though some offer less to complain about than others. Hostwinds doesn't have significant flaws, but there are a few things many Hostwinds reviews miss. This is what you should watch out for if you sign up with Hostwinds:
1. "Unlimited" Hosting
Unlimited hosting is a bit of a tricky subject. Many providers offer supposedly unlimited server resources. The issue is that there has to be some limitation on what clients can do, or anyone could put too much strain on the system (that is intrinsically limited, even in a cloud setup) and break it.
Practically, there is always a resource limit, it's just that some providers opt for the marketing language, which is unclear but tempting.
Now, Hostwinds claims to grant unlimited resources across all of its shared plans. I contacted the support about this when preparing our detailed 2022 Hostwinds review. However, the agent just maintained storage and bandwidth are unlimited.
This practically means the host decides what's too much, so be careful not to go overboard with your website's size.
Another thing to watch out for is that you are limited to accessing 100% of one CPU core, according to the ToS. If your resource utilization goes over this five times in a month, the host will request that you upgrade.
This limitation is completely fine, though. Most shared hosts allow you to access way less than this.
You are also limited to 256MB PHP memory (512MB on Business plans). This is fine for even multiple WordPress installations, but you will have trouble hosting a more demanding app like Magento 2.
Hostwinds hosting limits are reasonable, but the provider is unnecessarily vague about the plans.
2. Limited Choice of Data Centers
Having your website hosted in a facility near your visitors is vital for avoiding speed issues. Simply put, the closer the visitor is to the server, the less time it takes for data to travel. Providers with a bunch of data centers simply have a better chance of having a facility near your target audience.
While Hostwinds runs a powerful server infrastructure, its geographical coverage is not the broadest. It only has facilities in Dallas, Seattle, and Amsterdam. While this is fine for a good part of North America and Europe, you can't really compare the coverage of Hostwinds vs. Hostinger or other global providers.
Hostwinds Plans at a Glance
Hostwinds has three shared hosting plans. One thing to keep in mind is that the features are all the same, including the CPU allocation. The only difference is how many domains you can host on a single plan. This is fine, but it means you can't just buy a larger shared hosting plan if you exhaust all the server resources. You can only scale up by purchasing Business or VPS hosting. That said, the managed VPS plans are extremely affordable, so scaling is not a challenge. Hostwinds web hosting prices are very affordable, but they reflect a discount for a 36-month subscription term. After three years, the prices go back to the regular rates.
For only $6.74/month, Hostwinds lets you host a single website. Once you need to renew, the price goes back to the standard $8.99/month, which is still a reasonable renewal price. The plan is ideal for your first website.
Starting at $8.24/month, the Advanced plan isn't much more expensive. It lets you set up four websites, which is great for more ambitious webmasters.
The Ultimate plan is the Advanced plan's big brother. It lifts the limit on domains, meaning you can host any number of web apps. It starts at $9.74/month, which is still very budget-friendly. Plus, the price makes for smooth scaling into Business hosting or Hostwinds VPS.
| | |
| --- | --- |
| Bandwidth: | Unmetered |
| Email: | Webmail integrated into cPanel |
| Database: | MySQL |
| Domain names: | Free registration with a one-year subscription |
| Control panel: | cPanel |
| Software installation: | 1-click installation via Softaculous |
| Migration: | Free |
| Payment options: | PayPal, credit/debit card, AliPay, various cryptocurrencies |
| Account setup: | Instant |
| Upsells: | Add-on services like monitoring and remote cloud backups |
| Other hosting solutions: | Leader in Linux and Windows VPS; cloud and dedicated plans also available |
| Hostwinds user reviews: | Largely positive |
Do We Recommend Hostwinds?
We sure do!
Hostwinds has decent performance and a fast and knowledgeable support team. This is followed by a very reasonable feature offer and advanced add-on services.
Sure, the provider can still iron out a few flaws, which I pointed out in the Hostwinds review. At an entry price of $2.35/month, though, the host offers solid value for money.
It's a decent choice, especially for business sites that want room to scale.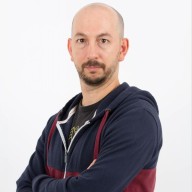 Nick Galov
Unaware that life beyond the internet exists, Nick is poking servers and control panels, playing with WordPress add-ons, and helping people get the hosting that suits them.