A subsidiary of the giant Hostinger, Hosting 24 has an array of flexible plans. It features reliable infrastructure and solid features, all at low prices. Check out its offer and see if it works for your project.
Hosting options:
Shared, cPanel, reseller, VPS, and cloud hosting with MySQL
Visit Website
Best for:
SUPER RESELLER HOSTING BUSINESS
Strengths
Good choice of control panels

A variety of hosting options

Easy-to-use site builder

Very affordable
SSL unavailable on all plans

No migrations
Most providers like to push shared hosting as their flagship product. Hosting24, on the other hand, piqued my interest with its reseller hosting plans.
That is not to say Hosting24 doesn't have a whole range of quality hosting plans for individual users. I was thrilled to see its offer, so much so that I decided to do a Hosting24 review.
So, I signed up with the host, and the process was on its way. I tested the web host's uptime, speed, support, features, and other qualities to see if the offer is competitive.
Jump to the review to see how Hosting24 measures up to the top hosting providers.
What Is Hosting24?
Hosting24 was established in 2008 as a subsidiary of Hostinger. The company operated mostly autonomously for a good while.
However, its quality features and cloud infrastructure meant the company quickly grew in popularity. Naturally, the engineers at Hostinger were quick to mix the best features of both providers into one super-platform.
That's why you'll see many similarities between the two hosts. Still, there are a few unique features and services to spice up the offer. The most notable ones are Hosting24 cPanelhosting and reseller plans.
Let's jump straight into the review and see if the platform is worth your while.
Performance—Hosting24 Uptime, Speed, and Support
This is the start of our journey. A host should have well-optimized servers and an expertly trained support team to keep customers satisfied. This is how well Hosting24 handles the essentials
1. Hosting24 Uptime—99.99%
Uptime is the first metric you'll want to keep an eye on. You don't want a server that keeps going down and taking your website with it.
Fortunately, checking uptime is easy once you're signed up. Once I got my Hosting24 logins, I hooked up a website to StatusCake. It lets me track server availability over a period of several months.
The host performed well. It recorded uninterrupted service during the testing period. It's exactly what you want to see in a hosting provider.
Unfortunately, the provider doesn't mention a service level agreement anywhere on the product pages or legal documentation. Despite perfect uptime, there is no legal provision to protect you from an extended outage.
Verdict: Hosting24 has solid uptime but lacks an uptime guarantee.
2. Solid Speeds
Server speed is a bit trickier to track, but it is just as crucial as uptime. Slow hosting inevitably leads to poor website load times, which drives away visitors and potential clients.
For the Hosting24 review, I hooked up a website to tools like WebPageTest and GTMatrix. After a series of checks, I had a pretty good idea of long-term performance.
The TTFB falls around 0.509 seconds. It's above average.
The servers take 1.18 seconds to load up a simple web page. The result is slightly below average, but not too bad. It's reasonably easy to maintain load times under the generally accepted three seconds.
Fortunately, the speeds under load are solid. I did a load test with 50 virtual users, and the average response time was 0.705 seconds. That means the servers are generally good at handling high traffic. I've seen a few better results, but you can still compare Hosting24 vs. GoDaddy, FastComet, and similar providers.
Verdict: Hosting24's frontend is well above average in terms of speed, but the sturdy backend remains stable under traffic.
3. Mediocre Support
Lastly, I wanted to see if Hosting24's support team can provide adequate assistance. After all, a reliable provider is one that helps out in a pinch.
I was happy to see Hosting24 offer 24/7/365 support. However, there is no live chat support for sales queries, which is kind of annoying. You would have to go through email if you need help picking a plan.
Not to mention there's no phone line, which not nearly enough Hosting24 reviews mention. It makes things twice as complicated.
The support team does an okay job, though the lack of a fast channel does slow down the process. The agents were able to answer my questions about the platform, true. However, they were too eager to sell me on the plans and tried to spin clear disadvantages as great features.
The knowledge base is a copy of Hostinger's. And, while it works fine for Hostinger, there are some clear disadvantages for Hosting24 clients. For instance, there are no articles on reseller hosting. But hey, at least you can read about Windows hosting, which Hosting24 doesn't sell.
Verdict: Hosting24's support is not that impressive. The team does an average job at best, and the knowledge base needs a serious update.
The Pros of Hosting24
Now, let's check out what stood out the most during the making of this Hosting24 review.
1. Choice of Control Panels
One of the main advantages of Hosting24 over its sister companies is its flexibility in letting you choose a control panel. There is standard shared hosting that runs on hPanel, and then there are cPanel-based plans.
hPanel is a proprietary control panel by Hostinger. It has very similar capabilities to cPanel, though it's a bit easier to use and navigate. The most significant benefit, however, is that Hosting24 doesn't have to pay for hPanel licensing. That's why its shared hosting plans are extra-cheap—starting at just $0.80/month. It didn't make it to our list of top cPanel alternatives due to the fact it's only available on Hostinger-owned brands, but it's a solid solution.
Of course, cPanel is the industry-standard panel with all features you need to effectively manage a website. It comes with a bunch of great features, including Hosting24 SSL and backups, which aren't available on all hPanel plans.
Both solutions are solid, though. It's nice that you can choose which one works best for you.
2. Reseller Hosting
Another advantage Hosting24 over its parent company is its unique reseller hosting plans.
Hosting24's white-label hosting comes with cPanel/WHM, which is a standard reseller panel setup. You get features like backups, free SSL, SSD storage, Cloudflare, etc.
The starter plan, which costs $17.95/month, gets you 50GB of available storage and allows 50 cPanel accounts. Plus, you get a free domain from Hosting24. It's an affordable offer.
If you need a bit more, you can upgrade to 150 client accounts and unmetered storage. It would set you back $27.95/month—a fair deal.
All in all, you can get affordable reseller plans. It performs so well it even made it to our top reseller hosting providers. You can read more in the Hosting24 reseller review there.
3. VPS and Cloud Plans
And if you think you might need to scale in the near future, worry not. Hosting24 offers plenty of options.
More technical clients will appreciate the unmanaged VPS plans. They still let you easily deploy an operating system and server stack, but most of the configuration and optimization is up to you. Possibly the best part is that they are dirt-cheap. A basic 1 CPU core, 1GB RAM VPS starts at $3.95/month, which is barely more expensive than shared hosting.
That's not to say Hosting24 will leave you hanging if you need a bit more help with your server. Its cloud plans are fully managed and come with all the features you might need, like a control panel, daily backups, SSL installation, and more. They start a bit higher-end, the smallest having 2CPU cores and 3GB RAM. It would cost you $7.45/month with a four-year subscription, which is a great value deal in the long term.
If shared hosting doesn't cut it for you, Hosting24 has flexible options for all types of users.
4. Zyro Website Builder
Hosting24 lets you use Zyro to quickly design and deploy websites.
Zyro is a proprietary website builder by Hostinger. It focuses on powerful AI technologies that can help you get a website up and running faster.
For instance, you can use the AI Logo Builder to quickly get an attractive-looking logo. The AI Text Generator can populate websites with content based on similar websites. Meanwhile, the AI heatmap tool simulates real users to find activity hotspots on your pages.
One tool that helped Zyro make it this high in the Hosting24 review is the AI Content Populator. This lets you easily paste textual content onto the right place on the web page. It makes it a breeze to upload texts and design an attractive-looking website, which is the whole point of using a website builder.
Of course, there are a bunch of other useful features, including robust ecommerce capabilities.
It's one of the more powerful website builders on the market, and an absolute treat if you want to quickly deploy functional sites and stores.
5. Free Domain
Any free stuff you can get with a hosting plan is a plus.
The most notable freebie is the Hosting24 free domain registration. This is available on the Premium and Business plans, as long as you go for a one-year subscription or longer.
Once domains reach expiry, they renew at standard rates—$10.99/year for .com.
The freebie saves you some cash in your first year of website ownership. It's a nice offer if you're starting out on a tight budget.
6. Website Security
Websites are constantly under fire from all sorts of malware and targeted attacks. You might think new websites are safe, but attackers really don't discriminate and can see smaller as easy prey.
That's just why I was pleased with Hosting24's array of security features.
For starters, the plans come with ClamAV antivirus software. It has decent malware scanning, though it performs about average overall. It's open-source, though, which is why setting up a website on Hosting24 is so affordable.
The Cloudflare integration can boost website speed, but it also adds DDoS protection.
Using Cloudflare incurs a one-time setup fee of $9.95. It's recommended you do this, as it's just a small investment that will pay off in the long run
All in all, you get a few nice security tools with Hosting24.
7. 30-day Money-back Guarantee
Hosting24 honors the industry-standard 30-day money-back guarantee. Request a refund in your first month, and you'll get it, no questions asked.
This gives you some room to test out the platform and see if you're comfortable with the control panel. If you don't enjoy the host, you can reinvest your money with a different provider.
8. Positive Reputation
What jumped off even before I started the Hosting24 review was the host's excellent reputation. Customers spare no words praising it.
It is rated 4.3/5 on TrustPilot and 9.1/10 on HostAdvice. It's an average of 300+ reviews, so you can reliably say customers are satisfied with Hosting24.
It's nice to see Hosting24 manages to consistently fulfill its clients' expectations.
The Cons of Hosting24
Despite Hosting24's technological prowess, there are a few significant gaps in the service. These are a few things most Hosting24 reviews won't tell you:
1. Not all Plans Include SSL Installation
Encrypting the connection to website visitors with an SSL certificate is a must. If you don't have an SSL installed, you open yourself up to people spying on your traffic. Even worse, modern browsers will warn users your site isn't secure.
Plus, including automatic SSL installation is pretty easy for hosting providers. Certificates like Let's Encrypt cost nothing, so every good provider has this feature.
Unfortunately, Hosting24 only lets you install a Let's Encrypt SSL certificate on the largest shared plan. The two smaller ones lack the feature. Even worse, the included certificate works for only one website.
It's pretty silly that Hosting24 SSL certificate installation works but isn't enabled for all websites. It's most likely a bid to push users into upgrading to a more expensive type of hosting. We're talking about a significant feature, so it's a huge con.
2. No Migration Assistance
Professional migration service is a must if you already have a website. Transferring a site is tricky, so it's really not recommended you do it without the experience.
Unfortunately, Hosting24 doesn't mention migrations anywhere on the website or in the legal documents. For all intents and purposes, you can't rely on the provider to help with the migration.
3. Limited Backups
One thing too many Hosting24 reviews complain about is that the provider only enables backups on the largest shared hosting plan. Backups are a key part of keeping data safe, so it's just odd that Hosting24 doesn't include them across the board.
The backups that are there are taken weekly, which is less than ideal. Most providers have daily backups, which are more reliable.
Another problem is that Hosting24 deletes the previous backup copy as soon as it takes a new one. It can cause trouble if you don't catch an issue before a backup is taken.
To top it off, the feature only backs up accounts that stay under 2GB. Not that useful on an account with 30GB of storage.
You can get daily backups, but they would cost you $0.95/month. It might seem cheap, but it kind of counteracts the Hosting24 discounts, which are one of the main selling points.
Although you do get automated backups on the largest plan, the lack is still felt by smaller users.
Hosting24 Plans at a Glance
Hosting24 has three shared hosting plans. You have to prepay for four years to get the best price, which is a bit long.
The discounts you get are outrageous, though.
The starter plan works for one website and gets you 30GB of SSD storage and 100GB bandwidth. It is one of the most affordable deals you'll find. The plan renews at $2.15/month, which is still a fair price for setting up a website on Hosting24.
Premium hosting lifts the limit on websites and bandwidth and ups the storage to 100GB. You also get a free domain name if you go for a year's subscription or longer and WordPress speed optimization. The plan renews at $3.49/month, which remains an amazing great deal for setting up multiple sites.
Triple the SSD space available to 300GB and host as many sites as you want. Boost the speed of your WordPress sites even further, procure daily backups, and premium support.
Besides the attractive shared hosting plans, Hosting24 provides truly spectacular reseller hosting options. The pre-made options are two (the VPS servers can be custom-made for additional reseller solutions) and inlcude WHM access and white labeling.
Reseller Hosting Plans
Get 50GB of disk space and over 500GB bandwidth for 50 cPanel accounts. With some resource rationing you can easily manage 35 (or more, if you squeeze it) clients who will enjoy automatic backups, DDoS protection, SSL certificate. WHM access and white labeling are included.
If you are serious about making money online, the Reseller Business plan lifts all limits on space and bandwidth. The only cap are the 150 cPanel accounts but for $27.95 (and $41.99 upon renewal) they are a tremendously generous opportunity to make a decent income.
Do We Recommend Hosting24?
We recommend it wholeheartedly.
Its plans got recently revamped, majking it an even tastier option.
Overall, the provider is ridiculously affordable, comes with great features like the Zyro website builder, and performs adequality. Most customers write only good Hosting24 reviews. On paper, everything looks great.
That said, the overall platform looks a bit too much like Hostinger, the host's parent company. The pricing, features, and performance all, while good, are the same.
That's why it's only worth it to go with Hosting24 if you want to take advantage of services Hostinger doesn't offer. This covers cPanel and reseller hosting plans, which, by the way, are excellent. If you want hPanel shared hosting or unmanaged VPS plans, you might as well go with Hostinger.
Bottom line—Hosting24 cPanel and reseller plans are a solid and affordable choice. For anything else, you can just go to the parent company.
FAQ
Hosting24 is a part of the Hostinger family, which encompasses 150+ different providers and serves 29+ million customers. Hostinger itself is an employee-owned company. It is great if you want a provider that isn't managed by a single individual or external stockholders.
Is Hosting24 better than GoDaddy?
After a thorough examination, I have to say that, yes, Hosting24 outperforms GoDaddy. It has better features and support, fewer upsells, and it's straight-up more affordable. Going for Hosting24 is a no-brainer.
It sure is. Hosting24 has decent features, a few freebies, is friendly to resellers, and is one of the most affordable hosts. Read the Hosting24 review above for more details.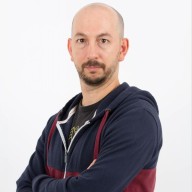 Nick Galov
Unaware that life beyond the internet exists, Nick is poking servers and control panels, playing with WordPress add-ons, and helping people get the hosting that suits them.