HostArmada Review—Can This Provider Take You to the Next Level?
A relatively new challenger in the hosting arena, HostArmada is ready to take your online presence to the clouds and beyond. It provides specialized hosting and accessible VPS plans.
Key features:
99.99% uptime, fast speeds, free migration, robust security
Visit Website
Strengths
Stellar reputation

Real-time monitoring

Impregnable security

Superb infrastructure
Pricey

Limited starting plan
What Is HostArmada?
An independent host based in the US, HostArmada is growing at breakneck speed.
In just under two years, it has accrued over 3,000 customers.
It is a privately funded entity running its own infrastructure.
Nicely spread across the globe, HostArmada provides a well-designed infrastructure for a wide range of products. Shared cloud hosting, VPS, and dedicated servers make it a suitable home for big and small projects alike.
Currently, this hosting company is small enough to deliver a personal touch and true engagement with its customers without sacrificing professionalism and quality of service.
Check out the rest of our review to see how HostArmada fared when put to some serious testing.
The Essentials—HostArmada Uptime, Speed, and Support
Is HostArmada a good host?
To find an objective answer, we set up a WordPress site and tested its speed and uptime. During our review process, we bugged the technical support team several times, just to see how they handle annoying customers with obscure questions.
Here's what we found out.
1. Excellent Uptime – 99.99%
Disclaimer: At present, our uptime metrics for HostArmada rely on limited data as our site with the company is just about two months old. We'll continue to update the results once a month.
Uptime is what you pay professional site hosting companies for. The hosting provider's main responsibility is to keep your web page accessible.
So far, HostArmada is doing an impressive job—which isn't surprising because its entire setup is designed around redundancy and load balancing.
We discuss the infrastructure and security further down in our review but suffice to say that HostArmada knows how crucial impeccable uptime is.
What is more, it knows how to build the necessary environment to maintain sites online without interruptions.
Average Uptime 2021 - 99.99%
Average Uptime 2022:
January - 99.99%
February - 99.98%
March - 99.99%
Verdict: HostArmada delivers the promised uptime with a remarkable consistency.
2. Stunning Speed
Note: If you run speed tests on our domain, results might fluctuate a bit. Even from the same testing platform, two tests would normally display slightly different results. Our HostArmada site is hosted in Dallas, so we tested it from US locations. All plugins and server-side caching were disabled.
HostArmada servers respond to queries superbly.
The Time to First Byte (TTFB) isn't the fastest we've seen but is enough to rank the host firmly among the top five here on HostingTribunal.
What's truly impressive is the milliseconds it takes for the page to load fully. A fraction of a second passes between the TTFB and a fully-displayed web page.
That's crazy!
Granted, our tests so far rely on a somewhat limited dataset, but the early results are extremely promising.
| | | |
| --- | --- | --- |
| | 2021 | 2022 |
| Average Response Time | 0.473s | 0.433s |
| Fully Loaded Page | 0.586s | 0.558 |
Verdict: HostArmada is seriously fast.
3. Excellent Support
HostArmada has a well-trained support team.
The agents are friendly, knowledgeable, and proactive.
We chatted with them four times at different moments of the day. Invariably, the waiting times were under two minutes, and the answers were detailed and useful.
Support is available 24/7 and is reachable through email, chat, and over the phone.
What's more impressive is the self-help center. It is a thing of beauty. The resources cover a wide variety of topics and are invaluable for those who want to learn their way around the HostArmada setup and website hosting in general.
Thanks to its superb structure, retrieving any info from the knowledge base is a breeze.
Verdict: The technical support and self-help center are a massive asset for all HostArmada customers.
HostArmada Pros
HostArmada is faster than the likes of SiteGround and Bluehost, but sheer speed isn't everything. A well-rounded hosting solution consists of many things.
Let's review what makes HostArmada a top-quality hosting provider.
1. Superb Infrastructure
HostArmada runs its own servers with KVM virtualization.
The modern SSD setup employs an efficient storage replication that allows for hardware upgrades without any downtime.
System-wide patches and updates also happen with no downtime.
To improve performance across the board, HostArmada deploys various types of dynamic caching and compression.
For maximum throughput, the host has a 2-layer network with impressive redundancy. The internal circuit ties together the server clusters locally, ensuring no latency among them and boosting all load balancing.
The external layer provides the necessary bandwidth for seamless connectivity with the Web. Network failover systems and Cloudflare guard against potential DDoS attacks and other interruptions.
But there's more when it comes to safety.
2. Impregnable Security
Website security becomes a greater challenge by the day, but HostArmada maintains multiple barriers against intruders and saboteurs.
For starters, it deploys connection limits originating from a single IP, downgrading potential DoS attempts to mere annoyance.
On top of that, ModSecurity and IP throttling enhance DDoS protection further.
Next comes the request checking service. It examines the requests servers receive and removes suspiciously-looking queries. Additionally, it denies access to hidden files and directories, effectively preventing hacking and server overload.
A WAF checks the incoming queries as well, scanning them for XSS attacks and SQL injections.
Other security measures include SSL renegotiation, reCaptcha Guard, and strict rules for displaying static files.
The latter dictate that static pieces of data should:
Not be executable

Have at least 444 permissions

Be without symlinks
3. Real-Time Monitoring
Tied to the previous point, HostArmada doesn't rely solely on software defenses.
Its sysadmins monitor all systems 24/7 while artificial intelligence improves the overall sturdiness of the protective mechanisms. They evolve and react to brute force attacks and port scans.
A malware scanner patrols all files with the aid of a proactive attack detection system that evaluates the nature of various scripts and quarantines suspicious behaviors.
4. Specialized Solutions
The HostArmada servers are optimized to host various popular content management systems. WordPress, Magento, Prestashop, Joomla, Drupal, and other open-source solutions benefit from an array of convenient tools.
The presence of 1-click installers goes without saying.
The technical support upgrades all applications automatically and—check this out—helps with plugin and module installations. They aid with the deployment and updating of themes, too.
5. Excellent for Developers
On top of its readiness to host open-source solutions, HostArmada provides developers with a few useful environments to work within.
SSH/Bash provides the access, and so do the WP CLI and Drush.
Python, Node.js, and Perl comprise the ammunition.
Git repositories help with PHP development, be that in Laravel, Zend, or Symphony.
6. Advanced Hosting Solutions
HostArmada has a wide range of hosting products aside from open-source CRMs.
We tested its shared cloud hosting thoroughly, but the provider has powerful virtual private servers, as well as dedicated CPU machines.
HostArmada VPS
If shared hosting doesn't cut it any longer, you can get full root access to an NGINX VPS.
The packages start from 50GB SSD space and 2TB of bandwidth and reach 320GB with 8TB of traffic.
All plans feature five cPanel accounts and enhanced caching that helps the rather impressive network speeds.
HostArmada is among the most innovative NodeJS hosts, as it has Node-optimized servers with up to 24GB of RAM.
The hosting provider takes care of software updates for a fully managed experience.
HostAramda Dedicated CPU Cloud Servers
For enterprise-grade solutions, you can check out the Lift Off, Low Orbit, and High Orbit dedicated servers.
Powered by NGINX, these managed machines start from 160GB of storage that runs with four CPU cores over 8GB of RAM. The High Orbit flagships boast 640GB, 16 cores, and 32GB of RAM.
Should you need something even more powerful, the company can build you a true monster of a server that runs on 48 cores with 96GB of RAM and 1920GB of storage space.
Dizzying numbers.
7. Global Presence
HostArmada runs nine data centers that truly provide global coverage.
There are four locations in North America, a couple in Europe, one in India, one in Singapore, and even one in Australia.
8. Regular Backups
All plans include free, regular backups.
The duration for which the site's copies are kept increases with each plan.
The smallest package keeps your files for the last seven days, the medium doubles that, and the largest adds seven days more.
9. Freebies
On top of the regular backups, all HostArmada plans include rather useful perks, like free domain registration and SSL.
Now, many hosts provide free encryption certificates from Let's Encrypt, but HostArmada gets it from Sectigo.
Cloudflare SSL is also present.
10. Generous Money-Back Guarantee
HostArmada extends a money-back guarantee for a full 45 days.
There are no cancellation fees involved should you decide to move away from the service.
11. Free Migrations
HostArmada is ready to carry over your existing websites. As long as they're cPanel sites, there shouldn't be much of an issue.
Even if your sites use custom technologies and a hosting environment, it's still worth it to give HostArmada a call and see whether it can assist. The technical support team is very knowledgeable and eager to help.
12. Excellent Website & Client Area
It may not sound like much, but the HostArmada website is very accessible and intuitive.
The general layout is uncluttered and vibrant, but the real kicker is in the product presentation.
There is no misleading language whatsoever—which is quite the rarity in the industry.
Everything is explained in a transparent, informative way, including the pricing (and how it changes) and the limits each product entails.
Unlimited bandwidth? Not here.
It has soft caps that fall well within the acceptable usage for each plan. What is more, this usage is specified rather obviously instead of being tossed somewhere among the terms of service.
Another massive plus is the clutter-free control panel. Everything you need to manage your hosting services is there, one click away, yet the interface is elegant and functional.
13. Stellar Reputation
HostArmada isn't the most popular website hosting provider out there, but it's certainly among the most beloved ones.
Its customers praise it to high heavens for its superb service, excellent support, and overall transparency.
The Cons of HostArmada
HostArmada doesn't have many glaring shortcomings, but it isn't perfect either.
Here is the host's main drawback.
1. Slightly Pricey
Compared to the likes of Dreamhost and HostGator, HostArmada is more expensive. Mind you, this is not a random comparison, as these three companies have quite a few similarities.
Their shared packages utilize SSD technologies and cloud setup. Additionally, they provide specialized hosting solutions for WordPress, Joomla, and so forth.
The difference is that HostArmada outperforms HostGator in terms of speed and uptime rather easily. HostGator is by no means slow but lags behind HostArmada.
And although Dreamhost is slightly faster than HostArmada, its WordPress hosting is considerably pricier. Plus, HostArmada's support and knowledge base are much better.
2. Limited Starting Plan

Now, the Start Dock plan isn't bad but it allows for a single domain name to be hosted there.
Granted, it comes with ample SSD space for an individual website, includes a drag and drop site builder, and provides a reasonable bandwidth but for this price point feels too restrictive.
To offset these limitations, HostArmada extended a special promo code to the readers of Hosting Tribunal. Should you decide to give its services a proper test, use HTRIBUNAL75 upon checkout and bring the Start Dock price down to $2.99 for a three-year purchase.
HostArmada Plans
The HostArmada shared plans scale up nicely, providing a ample room for development without breaking the budget early on.
One website on 15GB of SSD storage, running on two CPU cores and 2GB of RAM. Free SSL, domain, drag and drop builder, and seven-day backup. It's $2.99/mo prepaid or $12.95/mo regular fee. It can handle around 30,000 monthly visitors with ease. Use HTRIBUNAL75 upon checkout and bring the Start Dock price down to $2.99.
Unlimited domains over 30GB of storage, four cores, and 4GB of RAM. Private DNS, 14 days of backup, and 1-click restore. It's $4.49/mo prepaid or $17.95/mo regular fee. It's well-suited for about 60,000 visitors per month.
40GB SSD on LiteSpeed servers with fewer users, six cores, and 6GB of RAM. 21-day backup, HTTP/3, and dynamic LS caching (for WP, Joomla, Drupal, Laravel, Magento, Prestashop). It can serve over 120,000 visits and costs $5.39/mo prepaid or $17.95/mo regular price.
Do We Recommend HostArmada?
Absolutely!
HostArmada impresses across the board.
Performance, uptime, support, security, backups, freebies—you name it, the armada has it.
It may fall on the pricier side compared to some popular solutions out there, but the value it delivers is well-worth the marginally higher price.
If you're looking for a hosting provider with superb infrastructure, a reasonable amount of users per server, a splendid knowledge base, and a strong support team don't hesitate to spread your wings and take off with HostArmada.
HostArmada at a Glance
| | |
| --- | --- |
| Support | Excellent speed and attitude |
| Knowledge base | Superb, rich, and well organized |
| Shared hosting plans | Three plans |
| Control panel | cPanel |
| Number of hosted domains | 1 for the Start Dock plan, unlimited otherwise |
| Number of databases | Unlimited |
| Email | Unlimited mailboxes |
| Backups and restoration | Automatic account backups that last 7/14/21 days, depending on the plan. No restoration fee |
| Storage | Starts at 15GB, grows to 30GB with Web Warp, and scaled up to 40GB with Speed Reapers |
| Bandwidth | Scaling fair usage, soft cap |
| Technology | SSD across the board, NGINX and LiteSpeed servers |
| Security | Extremely robust, multilayered defense against DDoS and malware injections. Immunify360 scans and clear malware together with live monitoring and AI-powered protective mechanisms. |
| Domain name registration | A free domain name registration |
| Site migration | Free |
| Website builder | Yes |
| Ecommerce | Optimized for Magento, Prestashop, WooCommerce, and more; SSL included |
| Specialized hosting | Lots of options, including WordPress, Joomla, Drupal, Node JS |
| Windows hosting | No |
| Data centers | 9 locations around the world |
| Uptime | 99.9% uptime guarantee, compensation issued should it be breached |
| Speed | Superb |
| Pricing | Reasonable when prepaid |
| Pricing structure | Transparent |
| Guarantees | 45-day money-back guarantee |
| Pro-rated refunds for early cancellation | No |
| Freebies | Free domain registration, SSL, migrations |
| Company website | Very easy on the eye and equally informative |
| User reviews | Mostly every HostArmada review we saw was positive and praiseful |
| Company culture | Small, independent host with superb infrastructure, and top-notch support |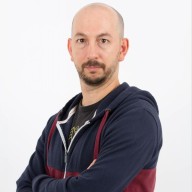 Nick Galov
Unaware that life beyond the internet exists, Nick is poking servers and control panels, playing with WordPress add-ons, and helping people get the hosting that suits them.
Leave your comment
Your email address will not be published.