Eco-friendly premium hosting at an affordable price makes GreenGeeks one of the hottest website hosts around! Check out our detailed review below to fully realize its excellent qualities.
Hosting options:
Shared, WordPress, email, domain, VPS, and reseller hosting with MySQL
Host with GreenGeeks
Best for:
Eco-friendly web host
Strengths
300% green websites

Unlimited SSD space & bandwidth

Free Wildcard SSL

Free CDN
Geeky, fast, and green? What's not to like about it?
GreenGeeks is a host that certainly knows how to attract customers through a unique blend of friendliness and advanced technology presented in a very accessible way. And while some of the GreenGeeks reviews I checked during my preliminary research had sparked heated discussions, I noticed that the support team and community managers are very active in addressing user issues.
To check the truth for myself, I signed up for the medium shared hosting plan GreenGeeks offers, set up a basic WordPress installation, and began thorough testing of the service.
Early on, the results were quite promising, placing GreenGeeks among the top 5 shared hosting providers here, on Hosting Tribunal.
But did it hold its early gains after months of testing?
What Is GreenGeeks?
GreenGeeks touts itself as the leader of green hosting because it replaces threefold the energy used by its five data centers that host over 40,000 users and 500,000 websites.
Founded just over a decade ago, the company remains an independent and relatively small host.
Otherwise, GreenGeeks maintains reseller, VPS, dedicated, and, of course, shared hosting solutions.
On its site, you may see the GreenGeeks WordPress hosting plans but don't get carried away because such a thing doesn't exist; these plans differ not in the slightest from shared hosting.
Now you know.
The Essentials – GreenGeeks Uptime, Speed, and Support
As admirable as being uber green is, the worth of a hosting provider is measured by its servers, infrastructure, and technicians.
1. GreenGeeks Uptime - 99.90%
Being online is what hosting is all about.
When it advertises its plans GreenGeeks promises 99.9% availability, but upon closer inspection, the guarantee looks rather sketchy.
For starters, the promise is backed by absolutely no explanation of what will happen whenever the uptime drops below 99.9%. There isn't a single word whether you can report a downtime, to whom, how GreenGeeks will verify it, and whether you'd be entitled to any reimbursement in case your site stays offline for too long.
Additionally, the host specifies that becoming a victim of a DDoS attack doesn't qualify as a breach of the uptime service-level agreement.
I will let you decide whether this is fair but want to underline that the security of the hosting environment lies squarely with the host.
End-users often are responsible for their own downfall by using weak passwords and by not updating their CMSs, but distributed denial of service is not something a user of a shared server can do much against.
Average Uptime 2018 – 99.93%
Average Uptime 2019 - 99.77%
Average Uptime 2020 - 99.90%
Average Uptime 2021 – 99.98%
Verdict: Solid promise and uptime but unclear terms of service when it comes to downtime.
2. GreenGeeks Speed - Consistently Quick Front-end Results
Decent Response Time – 0.47s (10th)
Decent Fully Loaded Time – 1.00s (7th)
Horrible Under Load – 57.01 (14th)
Note: If you run speed tests on my domain, results might fluctuate a bit. Even from the same testing platform, two consecutive tests normally display slightly different results. My GreenGeeks site is hosted in Chicago, so I tested it from US locations. All plugins and server-side caching were disabled.
GreenGeeks doesn't stop at a red light!
It is a host that goes full throttle at all times, clocking in some impressive results along the way.
I created my small WordPress site with the company over a year ago and am measuring its performance on a monthly basis. I test the frontend speed with three different tools to get an adequate average value. The GreenGeeks web hosting setup impresses mightily.
It takes only 0.29 seconds on average for its servers to respond to the initial query, placing the company firmly in the top 5 of the best web hosting providers tested and re-tested here on Hosting Tribunal.
Rendering the site fully is also very fast. The GreenGeeks server takes merely 0.88 seconds to assemble the home page of my site. This is the fourth-best result I have recorded so far.
Now, the backend of the company is somewhat suspect.
I use LoadImpact to bombard it with simultaneous queries. Once the virtual users I send surpass 20, the time to respond spikes dramatically and remains high bringing the average response time for my test to the unsavory 59.92 seconds.
Mind you, 20 simultaneous users are not that many. Even the feeblest of hosting plans should be able to handle them with relative ease.
I asked the GreenGeeks for clarification and the only response from a support agent was: "I tested as well, my results are good. There is no issue."
Poor.
Especially considering the fact that nearly three years down the road the tests continue coming brutally slow.
| | | | | |
| --- | --- | --- | --- | --- |
| | 2018 | 2019 | 2020 | 2021 |
| Average response time | 0.25s | 0.46s | 0.52s | 0.41s |
| Fully loaded page | 0.76s | 1.04s | 1.05s | 0.98s |
| Response under load | 50.09s | 61.96s | 53.08s | 51.19s |
Verdict: GreenGeeks has a fast frontend but once the traffic intensifies moderately the servers seem to struggle.
3. GreenGeeks Support - Honest, Polite, and Knowledgeable but...
I had a few chats with the GreenGeeks support team and was pleased by their efficiency, courtesy, and knowledge.
As per usual, my inquiries concerned unclear wording and mildly-challenging technical topics and the technicians were able to answer adequately.
What surprised me the most was the honesty I saw. I asked two different agents what's the difference between the GreenGeeks shared and WordPress hosting packages and both told me that they are the same. The reasons why two pages on greengeeks.com advertise the same product are called SEO and marketing, but that's a standard practice in the industry.
The honesty (especially from the sales agent) was refreshing and very welcome, indeed.
However, the way the support handled my LoadImpact inquiry was not helpful in the slightest.
Verdict: GreenGeeks has a good support team who are very fast, quite knowledgeable, and honest, albeit a bit slack.
The Pros of GreenGeeks
Protecting the environment is just one of the many merits GreenGeeks has.
1. A Very Green Host
Let's take this out of the way – GreenGeeks is a web hosting service that offsets the carbon emissions of its data centers by buying three times the carbon credits it should. Granted, that concerns chiefly US citizens, as GreenGeeks works with the Bonneville Environmental Foundation (BEF) in Portland, Oregon, but the practice is admirable all the same.
And before you jump on with "Oh, green policies and practices benefit us all!", I must say that that's generally true, yet it sorta isn't.
Carbon credits, from green hosting or otherwise, are used to boost renewable energy sources and their impact is felt the most in the country they are used. In this case, the United States.
Just thought I'd mention this.
Moving on.
2. WordPress-optimized Plans
I said earlier that GreenGeeks has a page for its WP plans, but that's just an SEO strategy and nothing more.
Still, the company's standard shared plans are optimized for the CMS. WordPress hosting on GreenGeeks is a thing and a very affordable thing at that. Yes, you won't get the sublime performance of WP Engine or Kinsta, but the price is about a tenth of those specialized services.
You can compare GreenGeeks vs SiteGround – I know I did – and see that the performance is similar. And while GreenGeeks lacks a certain proprietary plugin, SiteGround doesn't save the planet.
So there's that.
3. Powerful Servers
You can see in greater detail below the technology that makes GreenGeeks more than your run-of-the-mill cPanel host, but the truth is that everything begins with the hardware configuration.
Potent Intel Xeon CPUs and at least 64GB of RAM (albeit DDR3) are a powerful foundation upon which everything else flourishes.
4. SSDs Hosting Across the Board
SSDs are becoming the standard in the hosting industry (even though companies like GoDaddy still rely mainly on HDDs). Improved speed and reliability aside, the solid-state drives consume less energy as well, making them the logical choice for GreenGeeks.
5. LiteSpeed and MariaDB
The GreenGeeks servers rely on LiteSpeed and MariaDB to deliver optimum performance. Without going into any technicalities, suffice to say that a properly configured LiteSpeed is known to outperform other Linux web servers, while MariaDB is hands down faster than MySQL.
6. Data Centers on Two Continents
GreenGeeks has four data centers in North America – in Montreal and Toronto, Canada, and two in the States.
The last data center of the company is situated in Amsterdam, the Netherlands.
This spread allows users looking for quality web hosting in Canada or in Europe to benefit from improved loading times thanks to the geographical proximity of their hosting servers.
7. Tight Security
GreenGeeks deploys a comprehensive defense system.
For starters, the host utilizes containers to deliver account isolation and guaranteed dedicated resources to each user. The containers also remove any potential spillovers in case of malware infestation.
The Secured virtualization File System adds another layer of separation between user accounts.
Proactive server and network monitoring plus the real-time threat detector round up the comprehensive security measures of GreenGeeks.
8. Many Freebies - Wildcard SSL and Domain Registration
Many hosts provide Let's Encrypt certificates, but the GreenGeeks SSL offer goes a step – or several – further. All hosting plans of the company include a free wildcard SSL. If you are wondering what that means and don't want to read more, in a nutshell, wildcard SSL certificates allow you to ensure an infinite number of first-level subdomains.
Quite handy for bigger sites.
Speaking of subdomains, you won't be paying a dime for them as GreenGeeks grants a free domain registration and doesn't limit the number of subdomains you can associate with it.
Throw in the free inbound migration and you end up with plenty of things to enjoy.
9. Excellent User Area
Recently the company improved its user area (the classic version is still available) and it is absolutely brilliant.
What I liked the most in the GreenGeeks login area was its simplicity and tremendous speed. There aren't any flashy banners with the latest offers and all the controls you need are just a click away. And everything loads in an instant.
Top stuff.
10. User Reviews Are Flattering for GreenGeeks
I took my time to research the company's history and online reputation and must say that GreenGeeks enjoys a lot of love from its users.
Most people praise the support and the straightforwardness of the agents working for GreenGeeks.
Speed and overall performance are other praiseworthy points that attract many.
Of course, there is the occasional negative experience here and there, but if there weren't this GreenGeeks review of mine would have been the first to comment on unanimously positive user experience.
Some people say the company adherence to its ToS too strictly, but such a complaint is more akin to whining than to actual issues. At the end of the day, that's why there are terms of service in the first place.
Regardless of what you purchase, you should read them before signing up.
The Cons of GreenGeeks
This is a host that tries to change the hosting world for the better, but it is not without its shortcomings. Let's review the downsides of GreenGeeks.
1. Limited Automatic Backups
GreenGeeks provides nightly backups, which sounds like great news. Only that it isn't so spectacular because the company keeps backups for 24 hours. From one backup to the next.
That's quite limiting, especially considering the lack of the native cPanel backup option (more on that below.)
As far as backup restoration is concerned, GreenGeeks grants a single free recovery per month. Each additional would cost you $25.
Of course, the actual need for additional restorations is bound to remain largely theoretical. If you don't get your site fixed the first time around, then you are done for it.
Cuz, you know, the oldest copy you could get would be the one you have just recovered.
2. No Backup Option in cPanel
Now, this came as a shocker and I was genuinely surprised that I didn't see it in any of the GreenGeeks hosting reviews I browsed.
cPanel has a rather easy-to-use backup manager. With a few clicks, you can back up your entire account.
A handy function, especially when applying site updates. Also, it allows you to download the backup and store it off-site, which is always a good idea.
GreenGeeks claims that the cPanel backup option is too resource-heavy and is disabled in order to procure better performance.
Right.
That's a bizarre claim as we are talking about manual backups, after all. It's not like all site owners backup manually their sites simultaneously, every single day.
There are a few hosts here on Hosting Tribunal who allow cPanel backups and perform better than GreenGeeks – you can check out their reviews here – so this hardly tells the whole story.
Oh, also, you can ask GreenGeeks to back up cPanel for you – it costs $5. It remains a mystery how its technicians will go about it and how comes it doesn't wreck the server performance.
3. Misleading Marketing - Scalability
When you go to GreenGeeks.com you see the advertisement for scalable resources.
Weird, huh? What is scaling there, when bandwidth and disk space are promoted as unlimited?
Now, the bigger plans guarantee more computational power, but that's to be expected. Getting more resources is the very reason why people upgrade their hosting plans.
Scalability that matches that of a VPS (as it is presented) suggests something more akin to a cloud hosting solution with dynamic resource allocation.
I checked with the GreenGeeks support what meaning they put into scalability. The answer was surprisingly honest and also bafflingly disconnected from what is written on the site: users can allocate more disk space.
That's about it.
That got me thinking: how do you add more to an already unlimited space?
GreenGeeks Shared Hosting Plans
The three available plans are quite affordable. Even without scoring a GreenGeeks coupon code, you will get very tempting deals for the initial period of time. Once it expires, the full price kicks in and, as is customary in the shared hosting industry, they are significantly higher. Here are the packages GreenGeeks provides to its shared hosting customers. All pricing is based on a 36-month term.
People who want a single site get a free domain name registration, website builder, and a sufficient amount of computational resources can get them for less than $3.
Unlimited space and bandwidth, a free domain name, and twice the dedicated computational resources can be yours for double the price.
If you want to get the best performance for your sites, go Premium. The plan is suitable for ecommerce too, as it grants a dedicated IP address as well.
| | |
| --- | --- |
| Bandwidth: | Unlimited across the board |
| Storage: | Unlimited across the board |
| Email: | Unlimited across the board |
| Database: | Unlimited MySQL DBs |
| Domain names: | Free domain name included in all plans |
| Control panel: | GreenGeeks cPanel |
| Software installation: | Rich Softaculous |
| Migration: | Free site migration |
| Payment options: | Credit and debit cards, PayPal |
| Account setup: | Instant and seamless experience |
| Upsells: | None |
| GreenGeeks user reviews: | Universally positive, minor complaints about the strict ToS implementation |
Do We Recommend GreenGeeks?
Yes, we do, as GreenGeeks is a very decent hosting provider.
As you can see, the cons section in my GreenGeeks review is somewhat long but the pros far outweigh the negatives.
As long as you take care of your own backups, the host has a lot to offer. Most notably, the wildcard SSL certificates, the WordPress-optimized plans, and the environment-friendly policies make GreenGeeks stand out as a unique provider that gets a lot of praise in user reviews from all around the world.
GreenGeeks at a Glance
| | |
| --- | --- |
| Support | The GreenGeeks Support is fast, relatively knowledgeable, and quite honest. |
| Knowledge base | A relatively small but well-researched and well-structured KB. |
| Shared hosting plans | 3 well-scaling plans. |
| Control panel | GreenGeeks-themed cPanel, quick and lean. |
| Number of hosted domains | 1 with the smallest plan, unlimited otherwise. |
| Number of databases | Unlimited MySQL DBs; MariaDB also available. |
| Email | Unlimited. |
| Backups and restoration | GreenGeeks backs up the shared hosting accounts every night but the copies are stored only for 24 hours. You are entitled to a single free restoration per month. |
| Storage | Unlimited across the board. |
| Bandwidth | Unlimited across the board. |
| Technology | RAID-10 SSDs across the board, HTTP/2, Litespeed servers with MariaDB. |
| Security | Real-time monitoring, powerful account isolation, container technology, automatic app updates, and potent spam protection. |
| Domain name registration | Yes, free for a year. |
| Site migration | Yes, free of charge. |
| Website builder | Included in all plans. |
| Ecommerce | A free wildcard SSL helps with ecommerce activities; multiple solutions accessible through a 1-click installer. |
| Specialized hosting | All plans are optimized for WordPress; GreenGeeks offers reseller hosting, VPS, and dedicated too. |
| Windows hosting | No. |
| Data centers | 5 data centers, 4 in North America and 1 in Amsterdam. |
| Uptime | 99.9% promise, clocks in slightly below that level. |
| Speed | Very quick response times even without enabling the free CDN. |
| Pricing | Low initial fees and then reasonable renewal prices. |
| Pricing structure | The advertised price is valid for 3-year subscribers. For two years it is still decent, while those prefer monthly payments would have to pay the full fee. |
| Guarantees | The company has the standard 30-day money-back guarantee; oddly enough, there is no telling what happens whenever the uptime promise is breached. |
| Pro-rated refunds for early cancellation | No. |
| Freebies | A wildcard SSL, domain name registrations, nightly backups, inbound site migration. |
| Company website | Informative and useful. |
| Company culture | Matches the name - geeky and environmentally conscious, the GreenGeeks staff are friendly chaps who know their craft. |
| Around the web | The overwhelming majority of GreenGeeks reviews are positive; the few exceptions are rather petulant and not very helpful. |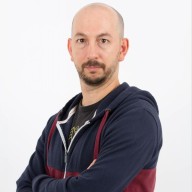 Nick Galov
Unaware that life beyond the internet exists, Nick is poking servers and control panels, playing with WordPress add-ons, and helping people get the hosting that suits them.
Leave your comment
Your email address will not be published.