FastComet is one of the best shared hosting providers out there. Versatile and friendly, it is a company that constantly tries to evolve and grow, adopting new technologies and expanding its expertise.
Support:
Knowledgeable, fast, friendly
Features:
An excellent, rich selection of hosting tools
Hosting options:
Shared, WordPress, cloud, WooCommerce, VPS, dedicated servers, and OpenCart
Host with FastComet
Best for:
DESIGNERS & NEWBIES
Strengths
Stellar security

Advanced features for devs

Free SSL & domain transfer

45-day money back guarantee
Misleading marketing

Proprietary CDN doesn't work very well
FastComet is a relatively unknown website hosting provider, but the moment I saw the company site, I knew I must check it out carefully.
Only real-time data and precise measurement could do justice to this tech-oriented, geeky company, so I signed up, created a basic WordPress site, and connected it to robust monitoring tools to deliver the most detailed FastComet review possible and to answer the question:
Is FastComet good?
What Is FastComet?
Based in San Francisco, California, FastComet initially provided hosting and system administration exclusively for corporate clients.
Four years since its inception, in 2013, the company launched a cloud hosting solution, opening up to private clients and small business owners.
The technical acumen of FastComet is obvious. With eight data centers on three continents and an extremely detailed website, FastComet looks obsessed with technology and infrastructure.
I have never seen a hosting company laying out so much information right off the bat. SiteGround comes close, but the level of detail and information FastComet shares is something else.
But does this obsession translate into quality service?
Let's see what the numbers have to say and what this 2022 FastComet review will ultimately look like in a few months.
The Essentials – FastComet Uptime, Speed, and Support
FastComet ticks many boxes, but how does it perform? Our thorough testing paints a picture.
1. Excellent Uptime – 99.99%
At its core, website hosting means one thing: make the hosted site accessible from anywhere, anytime.
Uptime determines whether a service is good or mediocre.
In this regard, FastComet excels. Even though the company website doesn't make any promises, the uptime my WordPress site enjoys is mighty impressive.
The only downtime registered in over six months of monitoring happened in October and wasn't long enough to bring the total availability below 99.9%. About 15 minutes of downtime over six months is absolutely brilliant.
Average Uptime 2018 - 99.99%

Average Uptime 2019 - 99.99%

Average Uptime 2020 - 99.98%

Average Uptime 2021 - 99.99%
Average Uptime 2022:
January - 99.99%
February - 100%
March - 99.97%
Verdict: FastComet maintains very high uptime.
2. Average Speed
Average Response Time – 0.62s (15th)
Average Load Time – 1.07s (15th)
Reasonable Under Load– 1.24s (12th)
Note: If you run speed tests on my domain, results might fluctuate a bit. Even from the same testing platform, two tests would normally display slightly different results. My FastComet site is hosted in London, so I tested it from UK locations. All plugins and server-side caching were disabled.
Speed is at least as important as uptime. Faster websites see much higher conversion rates, better SEO, and greater customer satisfaction. On the other hand, slow pages are punished by end-users and search engines alike.
I tested FastComet with three different tools to get the average time it takes for the server to send the first byte and to load fully the home page of my WordPress site.
The results were very good. Even though the TTFB is somewhat average, the time it takes for the page to load fully was second only to DreamHost. Later on, the results dropped to much more average values. FastComet remains rather quick but is far from the leading pack.
Frontend speed is nice, but how the server reacts when swarmed with visitors is equally important. That's why I went to Load Impact and sent 50 virtual users to test the response under load.
In the first couple of months, the backend was lightning fast, but then its response times doubled. Still, the FastComet servers handle traffic well, but the company already dropped out of the top 5 of the fastest backends.
January 2019 saw the worst result so far, 2.03 seconds, but it proved out to be a blip. Compared to many other hosts, that's still very fast and is enough to keep FastComet well into the top 10 even in 2022.
The overall results FastComet clocked were very stable and rather fast. The average response time is only 0.92 seconds, but I must clarify that it just about doubled after the first two months of testing. Initially, it was below 0.50s.
FastComet backs up its nigh impeccable uptime with decent speed.
| | | | | |
| --- | --- | --- | --- | --- |
| | 2018 | 2019 | 2020 | 2021 |
| Average response time | 0.55s | 0.63s | 0.64s | 0.63s |
| Fully loaded page | 1.29s | 1.72s | 1.47s | 1.13s |
| Response under load | 0.86s | 1.37s | 1.28s | 1.23s |
Verdict: A reasonably fast service but far from the top performers.

3. Excellent Support
I have expressed in the past the sentiment that smaller companies provide a better customer experience. FastComet seems to prove that point because it has a relatively small customer base and splendid support.
The Californians have a powerful infrastructure that is maintained by real hosting experts. Check any technical blog posts on FastComet.com or the entries in the knowledge base to see for yourself.
For this FastComet review, I chatted with support on several occasions and inevitably got quick, friendly, and useful responses. So much so that I am not sure anymore who is the best service provider in this category.
Up until recently, SiteGround was the undisputed number one but if I had to compare the FastComet vs SiteGround support, I'd be hard-pressed to point out the clear winner. FastComet certainly has a stellar support team.
The knowledge base FastComet maintains is very nicely laid out and has plenty of useful tutorials and guides.
Verdict: One of the best, if not the very best, support teams in the hosting industry.
The Pros of FastComet
Truth be told, several FastComet reviews can be written only about the features included by default in the company's shared solution. I've been monitoring the company regularly for the past 3 years in order to keep this review up to date and FastComent doesn't cease to surprise me.
It is moving steadily toward improved technical excellence and development, which is great to see.
1. Dedicated Plan Resources
One of the main drawbacks of shared hosting is the uneven resource distribution. Sometimes, a badly coded – or hacked – site can hog server power, slowing down all other domain names hosted there.
FastComet promises very good account isolation and dedicated resources for each site.
This is excellent news on several levels. Advanced account isolation increases the security, while the dedicated resources guarantee performance and also show clearly what you will get if you upgrade toward a bigger plan.
2. Excellent Infrastructure
Not only does it have numerous data centers, but FastComet fills them with optimized servers, too.
SSDs across the board and a handful of speed boosters deliver a stellar performance that places it firmly among the best SSD hosts. Aggressive GZIP compression, browser-optimized content, lossless data compression, asynchronous resource loading, and Keep Alive are enabled by default under all shared accounts.
And if this technical babbling sounds as gibberish as I suspect it may, worry not as you don't need to understand any of it.
It is good enough that the folks over at FastComet know how to configure these technologies so that all sites hosted with the company perform at optimal levels.
3. Regular Backups
Backups and digital data should go hand-in-hand. Always.
Especially when the data in question is displayed on the internet for the world to see and use.
FastComet creates automatic backups that are easily accessible through cPanel. Two of the company plans keep copies from the past seven days, while the largest plan from the last 30.
4. Free Domain Transfer
FastComet used to have a free domain registration for life but this feature was, sadly, discontinued.
Still, the company offers a solid substitute – totally free inbound domain transfer. Domain transfers, by default, add an additional year to the existing registration.
In other words, moving your domain over to FastComet would give you a free year of registration.
Additionally, FastComet offers extremely tempting renewal fees, as the company charges only the registry fee from its customers.
5. Very Strong Security
FastComet makes security an integral part of its services.
Advanced account isolation through CageFS and Cloud Linux guarantees that an infected site wouldn't spread malware across the server.
The company's Web Application Firewall (WAF) is optimized for the most popular content management systems like Magento, WordPress, and Joomla. It blocks 99% of all attempts to gain unauthorized access to the hosted sites.
BitNinja adds another layer of protection by stopping script injections, DDoS, and XSS attacks.
If all things go south, the FastComet live monitoring and security team are at the ready 24/7. They can contain any hack within minutes, scan, and clean the afflicted user account.
6. Advanced Tools for Developers
FastComet certainly is user-friendly, but this is not achieved at the expense of more advanced users.
On the contrary, whoever has the knowledge and desire can use a wide array of developer tools. WP-CLI, bash, Drush, Laravel, Genesis, and Symphony are but a few of the many modules and instruments available across all shared plans.
GIT also comes preinstalled.
7. Multiple Data Center Locations
Theoretically, having your site closer to where the majority of traffic comes from results in better overall performance. I tested this theory while preparing my unbiased FastComet web hosting review by getting speed benchmarks from across the Atlantic and saw slower response times.
FastComet has two server centers in Asia, and three in Europe and the US.
UPDATE: As of 2021, FastComet has 11 data centers that established the company as one of the leading hosting providers in Australia and India.
8. Many Freebies
All FastComet shared plans include free SSL, an SEO suite, a free chat client, and $75 worth of ad money.
Even if you don't score a FastComet coupon from a discount site you are in for a lovely deal, there's no doubt about it.
9. 45-day money-back guarantee
Most hosting companies offer a 30-day money-back guarantee. FastComet, just like HostGator, extends this to 45 days, which is excellent. One month is hardly enough to test a web host properly.
45 days give more room for experimentation and probing.
10. Free Migrations
FastComet will help you copy an existing site over to their servers. The smallest plan grants only one migration, while the other two up to three sites.
I asked the technical support about these limitations and was told that they are negotiable within reason.
Not bad.
11. Simple Pricing
FastComet assumes a rather innovative approach to charging.
The initial fees are considerably lower than those expecting you when renewal time is nigh. That's the standard bit and it is outlined very clearly.
However, the advertised initial fees are flat – they don't change based on the length of the initial period.
That simplifies things considerably as you can get very affordable hosting for one month or three years.
It is refreshing to see such simplicity.
The Cons of FastComet
FastComet is shaping up to be one of the best hosts I have reviewed here at the Hosting Tribunal, but it is not flawless. For one, the FastComet WordPress hosting is exactly the same as the standard shared offering. But that's not the main issue.
1. Misleading Marketing
It seems that the FastComet and InMotion marketing teams have gone to the same school. Both companies sport a tool for direct comparison between them and competitors.
Most people reading hosting reviews, FastComet or otherwise, rarely check more than three companies, so it is hard for them to judge objectively whether the comparison found at FastComet.com is truthful.
Let me help you there: it is not.
The speed advantage featured prominently there is far from the truth, as you can see in our case study.
On FastComet.com you can see direct comparisons like FastComet vs GoDaddy, FastComet vs HostGator, and so forth but these detailed measurements often contain erroneous information.
UPDATE: FastComet launched a brand new iteration of its website in the summer of 2019. The direct comparison is much more accurate now. If it receives regular updates, FastComet will remain with a single con in my review.
2. Limited Disk Space
All FastComet plans come with limited disk space. Generally speaking, the limits are reasonable but are there all the same.
15GB for the smallest plan are more than enough because it can have a single site hosted there anyway. However, the 35GB cap at the largest of the three offerings might be felt by users with several websites.
FastComet Hosting Plans at a Glance
$2.95 a month will let you have one site on 15GB of storage space, which is OK for a single website. That's the only real limitation on this plan, which will have access to 2GB of RAM and two CPU cores.
For $4.45 per month, you can host as many sites as you wish on 25GB of space. You get four CPU cores at your disposal and 3GB of memory.
Part with $5.95/mo and get yourself a real beast. Other than the 35GB cap on storage, you get six CPU cores and 6GB of RAM. Varnish, LiteSpeed LSAPI, APC, OPcache, and Memcached care preinstalled, justifying the name of SpeedUp.
| | |
| --- | --- |
| Bandwidth: | Unmetered. |
| Storage: | 15GB, 25GB, and 35GB caps, depending on the plan. |
| Email: | Unlimited. |
| Database: | MySQL. |
| Domain names: | A free domain transfer and low renewal fees. |
| Control panel: | FastComet cPanel, fast and responsive. |
| Software installation: | Many applications available. |
| Migration: | A single free migration with StartSmart and three for ScaleRight and SpeedUp. |
| Payment options: | Credit and debit cards. |
| Account setup: | Very fast and simple. |
| Upsells: | Nothing particularly visible. |
Do We Recommend FastComet?
Yes!
FastComet is a relatively small company that has invested heavily in massive, modern infrastructure, and it is telling.
Impeccable uptime, very good speed, excellent support, and a huge number of technologies available for novice and experienced webmasters alike make FastComet a very strong host.
The pricing is fair and simple, while the value provided in return is simply stunning. What is more, the company provides a full array of hosting products so that businesses can grow easily there. At first glance, the FastComet VPS and dedicated solutions look promising.
This is definitely one of the best website hosting companies I've checked, but if you disagree with my FastComet review, drop a line below or check the other hosts we have reviewed here at the Web Tribunal.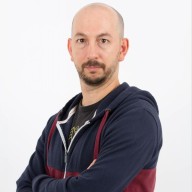 Nick Galov
Unaware that life beyond the internet exists, Nick is poking servers and control panels, playing with WordPress add-ons, and helping people get the hosting that suits them.