Exabytes—What Does This Malaysian Host Service Have To Offer in 2022?
Looking for a hosting service that provides some great features, with some competitive prices that businesses of any size can take advantage of? Then look no further! Join us as we do a deep dive on this Malaysian host that's been around for over two decades.
Data centers:
US and Pacific
Visit Website
Best for:
WESTERN SEABOARD BASED BUSINESSES
Strengths
Feature-rich packages

Value-added extras

Daily backups

Free SSL

100-day money-back guarantee
Expensive site migration

No SSD on shared
If you're from the US, Exabytes might not be your first choice for a popular hosting provider. That said, it's one of the most successful hosts to come out of Asia, and it's quickly spreading to other locations.
Indeed, what caught my eye was its very successful expansion outside its across the US. Well, that and its rich portfolio of features.
In accordance with that, I decided to do an Exabytes review.
I checked the provider's performance, support, features, and more. You can learn more about Exabytes in the complete review below.
What Is Exabytes?
Founded in 2001, Exabytes is one of the older hosts to come out of Malaysia. It also has well over 160k customers, which it services across a range of solutions.
Apart from three data centers in Southeast Asia, Exabytes web hosting also has a dedicated US facility in Denver, Colorado. That might just be enough to make it an up-and-coming international host.
On top of that, the provider holds over a dozen awards related to hosting and business excellence. It is also a cPanel partner and proficient in building a number of solutions.
Sounds impressive, huh? Let's dig right into the Exabytes review and see what the provider can actually do.
The Essentials—Uptime, Speed, and Support
As always, we start with the basics. Let's see how Exabytes handles the core aspects of hosting.
Great Uptime—99.99%
A server that goes down takes your website with it. That's why uptime is the first thing to check with all providers.
I set up a basic website installation which I hooked up to StatusCake and tracked for how long it remained available. With months' worth of data, you can get a fairly good idea of what kind of uptime you can expect.
As it turns out, Exabytes performs very respectably. Uptime of 99.99% means it only records about four minutes of downtime per month, which is an impressive result.
What was a bit less impressive when making the Exabytes web hosting review, though, was the uptime guarantee. It promises 99.9% network uptime and only 99.5% server uptime.
It's a bit disappointing since the industry standard for server uptime is 99.9%. Plus, the current guarantee allows Exabytes nearly four hours of monthly downtime, which is unacceptable for most users.
While the provider actually performs well, the SLA provides little incentive for it to maintain the same uptime.
Verdict: Exabytes has solid uptime but a somewhat shoddy guarantee.
Decent Speeds
Nobody likes a slow website. In fact, users are more likely to leave pages that take too long to load and less likely to ever return to a slow site. Slower ecommerce websites also tend to lose a significant portion of their revenue.
That means a speed check was next for the Exabytes review. I ran my website through a series of tests and checked various load speed factors.
The servers took an average of 262ms to respond to a request. It's not strictly a poor result, but many providers clock in faster times.
After that, Exabytes web hosting takes an average of 1.1 seconds to load up a basic WordPress web page. It's an okay result once again, but many hosts are still faster.
Overall, the results are not terrible, but there's room for improvement. As things stand, Exabytes falls somewhere in the middle, and you can expect some minor slowdown using it.
Verdict: Exabytes is not the slowest host, but there's still room for improvement.
Decent Support
Support comes next. A hosting provider should have an attentive support team with experience running hosting. It's the only way to ensure you get proper assistance with your platform when something goes wrong.
I contacted the Exabytes hosting support a number of times to see how they perform.
Admittedly, there were a few hiccups at first. I had some trouble with the setup and installing an SSL certificate, which took time to resolve.
After the initial troubles, though, things looked up a little. Exabytes support agents actually have a fairly good grasp on more common hosting issues and were able to provide solid guidance.
Unfortunately, the knowledge base is sort of mediocre as well. There are a few pointers and video guides in the help center, but it all comes down to a couple of dozen articles. All in all, the impression could be better.
Verdict: Exabytes support is okay at best. Agents can provide assistance on occasion, but many providers have better-trained teams.
The Pros of Exabytes
It's time to go beyond the basics in this Exabytes review and see which unique advantages the provider has in store. Let's see what Exabytes can do for you.
WordPress Hosting
WordPress is the world's most popular content management system, and it powers well over 40% of all websites. Many providers like to support that huge user base by providing hosting especially for WordPress, and Exabytes is no exception.
It offers separate WordPress plans that come with its own set of features and full management by Exabytes experts. What's more, many Exabytes reviews praise the provider for its performance here.
The plans are based on LiteSpeed—a web server that's designed to give a speed boost to PHP-based apps. Combined with powerful caching, it can bring excellent advantages to apps like WordPress and Joomla.
The plans also feature security measures and other Exabytes WordPress optimizations. And if you go for the largest tier, you'll get a dedicated account manager to help you with your website.
It's an excellent offer for WordPress users.
Room to Scale
Getting a nice shared plan is all fine and good. However, if your website blows up in popularity, you'll be glad to have larger solutions as an option.
Exabytes offers plenty of choice here.
You can start with Business Hosting, which is still shared but slightly stronger than the standard plans. Beyond that, there are both Exabytes Windows and Linux VPS servers, which give you the full power of your own server without going for a full-on dedicated machine.
Of course, if you need even more, Exabytes can sell you a dedicated server or let you host your own hardware in its collocation facilities. There's a range of great machines to choose from, so Exabytes should be able to help whatever you need.
All in all, you have plenty of room to grow your apps through Exabytes VPS or dedicated servers.
Automated Backups
Backups are your safety net if something goes awry with the server, database, or your website. If any data is lost, you should have a recent backup to restore it.
The good news is that Exabytes does daily backups of your entire setup. You'll always have a fresh one to roll back to.
Even better, Exabytes keeps backup versions for two weeks, while most other providers limit this to one week. That way, even if an issue goes unnoticed for over a week, Exabytes solutions will leave you a usable backup version.
cPanel and Plesk Support
cPanel and Plesk are the top control panel choices for those who want an easy time hosting apps. Most hosting providers opt for one of these two if they don't have a custom control panel developed.
Exabytes is unique in the sense that it offers both options. You can pick which panel you prefer and go with it.
If you haven't picked a preferred solution yet, you probably won't go wrong either way. The panels are very similar in features and usability, with the biggest difference being that cPanel isn't supported on Windows.
Still, Exabytes control panel options give you a comfortable amount of freedom.
Free Domain Name
If you subscribe for a year or more on larger plans, Exabytes will save you a few bucks with a free domain name. The free period will last for the full length of your initial subscription.
A domain name would otherwise cost you around $10-$15 per year. It's not much, but it can help if you're on a budget.
SSL Installation
Exabytes lets you set up a free Let's Encrypt certificate right out of its dashboard. The process is fairly straightforward—all you need to do is choose which domain to encrypt and the automated Exabytes SSL installer will take care of the rest.
A nice touch is that you can request a WildCard Let's Encrypt cert as well, which can apply to the main domain and all the subdomains you have. All you need to do is specify which subdomains you want to be affected, and the installer takes care of the rest.
It's a nice way to ensure your website implements the latest SSL standards, even if you run a complex app.
Security Tools
One of the most praised things in Exabytes reviews tend to be the website security features. And, Exabytes includes much more than just SSL.
The hosting plans use Imunify 360 to catch and stop malware. Imunify 360 integrates straight into the control panel and has a ton of options for malware cleanup, blocking suspicious IP addresses, catching outdated packages and CMSs, and even protecting domain reputation. It's an excellent tool for any website.
Cloudflare CDN is there to not only boost website speeds but also stop DDoS attacks. The Exabytes CDN has a massive network that can soak up massive amounts of malicious traffic, allowing your server to keep working without a hitch.
You get solid security measures to ensure no unforeseen issues.
Decent Reviews
Exabytes reviews are fairly solid. The great majority of users rate it with four or five stars for its reliability and decent features.
There are a few negative reviews here and there. However, they are an exception rather than the rule.
All in all, most users enjoy being hosted with Exabytes.
The Cons of Exabytes
Now that we've covered the good stuff, let's see where the host has room to improve. These are the issues I found while doing this Exabytes review.
Limited Coverage
Exabytes does have a decent presence in Asia, and its data center in the US should be enough for many users. That said, it lacks the presence of truly global providers. Most companies that target global audiences have at least a few data centers in the US and also a few across Europe.
It's not a massive complaint, as Exabytes can still be a great fit if it has a presence near the bulk of your visitors. Still, I'd like to see new facilities introduced in the future.
No Phone Support in the US
Exabytes supports all three major channels to contact the support. Unfortunately, one of the things many Exabytes reviews complain about is the lack of a US phone line. There is only a Malaysian number, and the phone team is available during work hours in the Malaysian time zone.
It's a bit silly since Exabytes has a US facility and targets US consumers. You can still use email or live chat if you're in the US, but it would be nice to have a phone channel too.
Exabytes Pricing at a Glance
Phew, that was quite a ride. Now that you know what Exabytes does, let's see what kind of deals it offers.
The provider has four pricing tiers for its standard hosting. Note that the specs and the pricing can vary slightly depending on the type of service you go for. Still, the tiers are largely similar.
For the Exabytes pricing section, I'll outline the WordPress plans, as those are the ones I was using. Keep in mind you can also go for cPanel hosting or Business hosting that's rather similar.
The Plans
All EBiz plans run Plesk control panel. There are cPanel counterparts that are slightly more expensive, starting at
Do We Recommend Exabytes?
Sure we do.
Exabytes is a decent provider with solid uptime and decent features that most website owners can use. Plus, its servers are very secure, leave you room to scale, and include a few handy freebies.
That said, there are a few negatives too. Exabytes solutions are kind of slow, and the support doesn't perform all that consistently. It's worth weighing that part in when deciding if it should be your provider of choice.
Still, Exabytes is a reliable choice in both the US and Asia.
FAQ
Exabytes is a fairly reliable provider with servers in four countries, great uptime, and decent features. You might not be able to peg Exabytes vs SiteGround and similar high-end providers, but it still holds up rather well in the competitive world of hosting.
Exabytes is a private company ran by Chan Kee Siak. There is no parent company, though Exabytes did acquire several other businesses.
Exabytes is a powerful hosting provider hailing from Malaysia. With 160,000 customers, 20 years of experience, and solid features, it's a strong contender in 2021. If you'd like to learn more, you can check out the full Exabytes review above.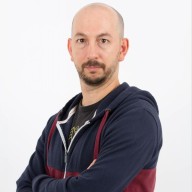 Nick Galov
Unaware that life beyond the internet exists, Nick is poking servers and control panels, playing with WordPress add-ons, and helping people get the hosting that suits them.
Leave your comment
Your email address will not be published.