Zendesk Review—Easy to Use Sales Help Desk Software
Zendesk is a support and sales help desk platform. Easy to set up and use, it fits the needs of large and small businesses. The software provides sophisticated yet straightforward solutions, boasts numerous positive Zendesk reviews by users, and has flexible pricing. But is it suitable for you? Find out below.
Free trial:
30-day free trial
Mobile apps:
iOS / Android
Key features:
Flexible pricing, simple automation, multilingual capability, unified agent workspace
Visit Website
Best for:
CUSTOMER EXPERIENCE MANAGEMENT
Strengths
Flexible pricing

Multilingual capability

Omnichannel support

Convenient AnswerBot
Add-ons are pricey

Lacks some enterprise features

Expensive for smaller businesses
The mass implementation of help desk systems allows customer service teams to fast-track issues and their resolution. However, it has also raised users' expectations from support staff.
To keep up with them, you need top-notch online help desk software. Luckily for you, the choice is vast.
Zendesk is one of the best cloud help desk solutions in the industry. It creates solutions geared towards the client's needs, increases workflow efficiency, and reduces user response times.
With advanced functionality and tons of positive Zendesk reviews, it raises high expectations.
But does it live up to them?
We tested the software to find out.
Keep reading to see what we discovered.
What Is Zendesk?
Zendesk is an award-winning, cloud-based customer service platform designed to improve support and better track and resolve customer queries.
It comes with a multichannel help desk ticketing system, a centralized channel dashboard, and live chat software—all powerful and flexible tools designed to improve customer relations and increase workflow efficiency.
Features
Numerous Zendesk features help you stay on top of customer queries and provide efficient support at every step.
Collaborations
The Zendesk help desk has several collaboration tools that help admins, agents, and end-users communicate better and work more efficiently.
You can assign employees different roles with tactical and impact. For example, the Light Agent status gives them permission to act as advisors, stay informed about queries, and add private comments when needed.
Side conversations enable internal and external team members to collaborate on tickets without interrupting the main communication flow.
Finally, the IT help desk system gives agents better control over public and private comments. They can add or remove CCs and follow the ticket without the knowledge of end-users.
Analytics
Using the native omnichannel analytics tool Zendesk Explore, you can track your support team efforts. The powerful Zendesk reports allow you to improve customer service operations by identifying issues and fixing them right away.
You can boost agents' productivity by monitoring their performance and spot areas of improvement by tracking user behavior—all thanks to contextual data.
Best of all, you can create custom reports tailored to your particular needs.
Ticketing
The Zendesk ticketing system, known as Zendesk Support, is the core of this fully integrated system. It acts as a central point of contact for all customer queries.
The dashboard lets you provide support on all channels—from email, live chat, and social media to voice and community forums.
Every request is turned into a support ticket and added to a queue, and customers get a notification that the support team is on the case.
Then, you can make sure your agents stay on top of queries with the software's robust backend tools like ticket routing, CSAT ratings, and time tracking.
Automation
The Zendesk help desk's AI functionality works alongside your service team to help support your customers.
The Answer Bot is always online, even when your agents aren't, to answer common questions and handle simple tickets on any channel. This feature allows you to support more customers, reduce wait times, and increase user satisfaction.
The Zendesk automation offers an extra pair of hands to help reduce repetitive work like collecting customer info.
The Answer Bot also pre-populates important data into existing ticket fields and shares bot conversation transcripts to give agents some context around issues.
You can build new bots from scratch or connect your existing ones to the help desk program.
Messaging & Live Chat
As part of this Zendesk review, we also tested the software's messaging and live chat capabilities.
The help desk solution provides a complete messaging service that lets you add live chat to all your support channels. This makes the process of managing and reporting on ticket statuses conveniently centralized in one workspace.
Best of all, you can customize the live chat and messaging tool to fit your business needs using third-party integrations. Plus, you can use AI and automation bots to help customers get quick, easy answers without waiting for an agent.
Zendesk Sell
The Zendesk help desk software has a sales CRM tool that keeps track of your conversations. It records customer info and transcripts to provide your agents with the context they need to offer well-rounded support.
Zendesk Sell logs and records all your lead-related emails.
Real-time notifications alert you when a prospect reads or clicks an email. With activity reporting, you can examine vital metrics like email count and outcomes.
With the CRM, you also get several call features. The native call center lets you make calls easily with the click of a single button. You can log and record every conversation, access notes and scripts, and even send texts.
Other significant Zendesk Sell features include integrations and API, which let you connect with the apps that work best for you.
Finally, Zendesk Sell has a sales prospect tool, which allows you to create targeted lists of potential customers using company size, role, and other data points.
Armed with that, you can easily hunt for leads across channels.
Integrations
The Zendesk Marketplace offers plenty of integrations to make sure all your needs are catered to.
These include support, chat, sales, CRM, and Zendesk project management apps.
Zapier
The Zapier integration saves you time by performing tedious and repetitive tasks for you. It exports, creates, and updates tickets automatically, so you won't have to.
Intercom
Intercom is a support help desk app that allows you to communicate with customers directly and in real-time.
You can track user behavior, contact clients via email or live chat, and get access to live customer data.
Watson Assistant
Watson Assistant is a conversational AI platform that's more than just a chatbot.
It uses market-leading AI technology and machine learning to handle complex customer queries and ensure no problems remain unresolved.
Monday.com
The Zendesk software also integrates with Monday.com.
If you've seen the YouTube ads, you already know that it is an excellent team and management platform.
Designed with easy collaboration and transparency in mind, Monday.com can help you with incident management.
It automatically turns Zendesk tickets into tasks, lets you keep track of the tickets' progress, and sends notifications to team members.
Zendesk Downsides
Advanced Zendesk reporting is only available with the higher-price tiers.
Some of the essential add-ons are expensive.
It lacks some advanced tools, such as change and asset management.
You can't automate specific workflows, especially those related to internal tasks.
Plans & Pricing
Check out these, now simplified, Zendesk pricing plans.
Pricing Plans
Zendesk has a separate pricing structure for sales teams, which makes perfect sense.
The needs of a proactive marketing team differ substantially from those of the on-page support team.
Here are the plans:
Sales Teams Pricing
The Zendesk cost for this subscription is $19/agent/month billed annually. With it, you get up to three paid users, one custom sales pipeline, a built-in click-to-dial, a call recording tool, a fully featured mobile CRM, and prebuilt apps and integrations.
The intermediate Zendesk plan costs $49/agent/month billed annually. It adds personalized bulk emailing, sales goals and forecasting, and advanced call analytics to understand call length and its impact on deal velocity.
For $99/agent/month billed annually, you get everything in the previous two plans, plus activity reports, multi-level data permissions, customized notifications, and task automation for allocating and routing issues to particular agents.
Support
As we mention below, there are tons of negative Zendesk reviews on Trustpilot regarding customer service. There's a comprehensive self-help center, but most users are dissatisfied with the team reps.
We contacted Zendesk customer support via live chat and spoke to an agent named Julia. She walked us through the different plan options for small, medium, and large enterprises.
We also inquired about any hidden costs. The rep explained that some tools and apps require additional fees to be activated. She was very helpful and informative, which made our experience with support pleasant.
It seems that Zendesk is trying to up its support levels.
We do acknowledge, however, that issues might arise with more complex requests. In such cases, the Zendesk knowledge base and politeness of agents might be insufficient.
Ease of Use
Zendesk increases the speed and efficiency of the work process, allowing businesses to scale easily.
The service is easy to use and doesn't require any prior training as long as you're familiar with IT help desk software in general.
If not, you can always turn to the Zendesk training center. Similar to LinkedIn Learning, it lets you choose and complete different courses.
Zendesk connects all support channels (i.e., email, web, chat, social media, etc.) and turns customer interactions into tickets, gathering everything into one place for easier management.
The intuitive help desk interface and automated workflows make it even simpler, which is why Zendesk is a crowd favorite among modern support organizations.
Zendesk User Reviews
We looked through some Zendesk reviews to get a sense of how customers feel about the service. Zendesk has a pretty good reputation, boasting excellent ratings on most user review sites like GetApp, Pandia, and Serchen.
We read the Zendesk reviews on Reddit too. Most people praise the platform's scalability, ease of use, and excellent features, automation, and integrations.
However, most Zendesk reviews on Trustpilot are negative. The majority of complaints are regarding the platform's customer service department—despite having a great knowledge base—and its auto-renewal policy.
Some users complain about technical issues and hidden costs that the company isn't upfront about.
Other than that, Zendesk receives relatively high ratings and a lot of praise on most review sites.
Is Zendesk Worth It?
During our research for this 2022 Zendesk review, we discovered that the service offers a great variety of tools and packages.
It might not be the most cost-effective help desk software for small business organizations, but it is an excellent option for larger enterprises looking for robust features, advanced functionality, and automation.
The ticket management system crosses over into CRM because it lets you organize processes, track customer info, and provide agents with insights.
The comprehensive suite of Zendesk support apps can scale as your business grows. The handy live chat and messaging tools with proactive, automated triggers allow you to engage with prospects on multiple platforms.
This, in addition to the AI-powered bot, makes the Zendesk service desk software well worth the price of admission.
Zendesk Alternatives
Zendesk might be one of the top help desk software on the market, but it has tough competition.
As part of our Zendesk review, we made a best help desk comparison to evaluate its main competitors and give you more options to choose from.
Zendesk vs Freshdesk
The most significant difference between Zendesk and Freshdesk is that the latter utilizes a more consolidated approach with a single-view dashboard of multiple support channels. It's also very affordable, making it the best help desk software for small business organizations.
Zendesk, on the other hand, is where the big boys come to play.
It has a robust list of enterprise features and tons of complex automation, reporting, and analytics tools. It's the ideal choice for bigger businesses looking to scale up.
Zendesk vs LiveAgent
We can't discuss the Zendesk competition without reviewing LiveAgent.
Both platforms offer fantastic help desk software services. If you're trying to make a frugal decision, though, LiveAgent's free plan is a good place to start.
We also found that LiveAgent has an impressive list of features, often praised by users in many help desk ticketing system reviews.
Zendesk matches most of them, but LiveAgent fights back with its gamification features designed to motivate agents with incentives, rewards, badges, benchmarks, and leaderboards.
However, Zendesk wins, as its entry-level plan comes with more advanced features than that of LiveAgent.
Zendesk vs Zoho Desk
The main differences between these two platforms are in the cost and specific functionality.
While both Zoho Desk and Zendesk have free trials, the former offers an attractive help desk software free plan for up to three agents. This makes it a viable option for freelancers or startups on a budget.
Overall, Zoho Desk is more affordable, while Zendesk offers more robust functionality, so it all comes down to your budget and needs.
Final Verdict
We hope that with this Zendesk review, we analyzed one of the most comprehensive web-based help desks. With a powerful suite of features, it can help you provide excellent support as your business scales.
You can enjoy incredible features like a robust IT ticketing system, proactive live chat and messaging software, vital automation, custom bots, and even a call center. With it, you can contact customers via voice or SMS.
Zendesk has a handy universal dashboard that acts as a catch-all issue tracking system that converts queries from multiple channels into tickets for quicker resolution.
The seamless Zendesk UI and agent tools ensure you can get the job done regardless of your experience level.
FAQ
Yes, it is. Zendesk is a safe platform with top-notch data protection at the forefront.
It has privacy and security features like custom SSL certificates, IP whitelisting, single-sign-on (SSO) secure login, and GDPR compliance, and others.
Which is better: Freshdesk or Zendesk?
Simply put, it depends on what features and functionality are essential to you.
Freshdesk is more straightforward and comprehensive, and it has a free plan.
Zendesk has more robust ticketing options and advanced automation features to help with day-to-day community management.
No, Zendesk is not free. Still, it does have a 30-day free trial and a demo version you can try out before purchasing it.
What is Zendesk used for?
Zendesk has omnichannel customer service you can use to provide support at every touchpoint—including live chat, email, phone, and social media.
It's also highly praised by users in their Zendesk reviews for its advanced features and automation, which will allow you to scale as your business grows.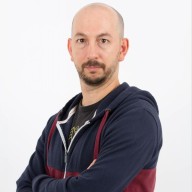 Nick Galov
Unaware that life beyond the internet exists, Nick is poking servers and control panels, playing with WordPress add-ons, and helping people get the hosting that suits them.
Leave your comment
Your email address will not be published.