ManageEngine Review—Can It Accelerate Your IT Capabilities?
ManageEngine ServiceDesk Plus delivers an all-in-one ITSM solution, including comprehensive IT help desk tools, a Kanban-style ticketing system, account and asset management, remote controls, and advanced reporting. In the detailed ManageEngine review that follows we analyze all its strengths and weaknesses.
ITIL/ITSM compliance:
Yes
Mobile apps:
Android / iOS
Deployment:
Cloud / On-premise
Visit Website
Best for:
IT SUPPORT SERVICES
Strengths
Hybrid deployment

360° ITSM capability

Unrestricted programmability

Best practice ITSM workflows
Clunky interface

Restrictive dashboards

Live chat is a paid add-on
As information technology becomes more ingrained into everyday business, it's imperative for organizations' success to align IT with business processes. The most effective way to do that is by using a comprehensive IT service desk software.
ManageEngine is an IT management software that optimizes your IT infrastructure through advanced solutions.
Check out this ManageEngine review to see what makes it such a great platform but also to see where it falls short.
What Is ManageEngine?
ManageEngine is Zoho's IT management division.
It has more than 90 different products that aim to optimize your IT department. For example, there's ADSelfService Plus, which focuses on identity password management and IT self-service, and Log360, which is all about threat mitigation.
For this article, though, we'll leave all those other products aside and focus solely on the ManageEngine ServiceDesk Plus software—an expansive IT help desk and asset management software that helps support agents and IT managers better deal with IT issues.
So, from now on, every time we say ManageEngine in our review, we're talking about the ServiceDesk Plus product in particular.
Features
ManageEngine provides full-stack ITSM features built to implement best practices, increase service desk adoption rates, boost your service desk team's productivity, and ultimately create a service that meets your business' needs.
Incident Management
ManageEngine allows you to create tickets via emails, phone calls, and a web-based self-service portal.
With the ManageEngine ticketing system, you can track all incidents easily, automatically assign tickets to technicians based on expertise, and ensure timely resolutions by defining response time SLAs.
You can use business rules to automate every step of a ticket's life cycle, from categorization to assignment, and keep end-users informed of what's going on with automated notifications.
Finally, you can solve IT incidents faster and enhance your service quality by integrating the incident management tool with your ManageEngine knowledge base.
Live Chat
The live chat allows you to send auto-responses to your customers or, if you'd rather, configure predefined time frames for technicians to respond to messages.
You can automatically route chat requests to the right technicians, and they can transfer discussions if they're stuck or even create tickets from chat conversations.
The live chat's file-sharing capability lets end-users share screenshots and other relevant info as attachments, making it easier for technicians to understand what the user means.
End-users can also initiate a live chat session to follow up on an existing ticket or raise a new one—the ManageEngine software has a searchable chat archive that your technicians can consult easily.
Automation
You can relieve your service desk agents of repetitive actions by setting up intelligent automations to save time and effort.
For instance, you can set up Business Rules to simplify your incident workflows by automating actions on tickets.
ManageEngine also lets you automatically set up preventive maintenance tasks (like changing the printer toner) and assign them to technicians daily, monthly, or whenever you like.
Plus, there's also the Auto Assign feature, which allocates tickets to technicians using either Round Robin or Load Balancing mechanisms.
Customization
As a user wrote in her ManageEngine review, the software is customizable and doesn't make you go through all the hassle of coding and testing.
The customization tools let you tailor the service desk processes and attributes to your business objectives. Technicians can build and program all the custom actions—tasks, webhooks, notifications, etc.—from scratch with Deluge.
IT technicians can even customize ManageEngine to fit the needs of specific organizations, like governmental institutions, hospitals, or K-12 schools.
Analytics
You can access over 200 predefined ManageEngine reports (or create custom ones) to help measure your IT help desk performance based on more than 80 KPIs.
Additionally, you can schedule automated reports.
All you have to do is choose the predefined or saved custom reports you need, create a schedule at intervals of your choosing, and have them sent directly to your email.
Integrations
ManageEngine ServiceDesk Plus supports three different types of integrations:
Native IT – meaning all the other ManageEngine products (like Applications Manager, Desktop Central, or OP Manager) can act as integrations.
Business – the ManageEngine software can integrate with top business apps like Microsoft 365 and Jira. The Microsoft Outlook add-on, for example, allows technicians to convert, manage, and resolve tickets directly from the Outlook inbox.
Third-party – Zapier can connect ManageEngine with various apps to help automate your work. For example, if you're part of the 62% of companies that post content on YouTube, you can have ManageEngine automatically send an announcement to all users whenever a new video is published on your channel.
ManageEngine Downsides
The dashboards are not configurable, and the one for ticket managing specifically looks a bit cluttered.
The multilingual support and live chat features come at an additional cost.
Pricing & Plans
The ManageEngine pricing structure is a bit complex, and it depends on whether you choose the cloud-based or the on-premise version of the software.
Each version scales up based on the number of devices monitored and the number of technicians dedicated to their smooth functioning.
Pricing Plans
Cloud
Starts at $104/month for 1 technician
It's a rich IT help desk plan that includes Email-to-Ticket Conversion, Case Routing, Asset Management, Remote Desktop Sharing and Auto Device Discovery, Service Catalog, Computer Telephony Integration, and ITIL services. The cloud-based version also includes Change, Problem, and Release Management, and Ticket Dispatch, Zia (the AI-powered virtual assistant), and the Zapier integration.
Should you opt for an on-premise deployment, the price per single technician drops considerably.
Support
We wanted to compare the cloud vs on-premise version, so we sent a message through the website's live chat.
Zia—the AI assistant—didn't understand our question, so she transferred us to a human consultant named Balasubramaniam. He sent us a link to a knowledge base article and helped us through the differences between the two versions.
Balasubramaniam was very direct and pragmatic. Our entire customer support experience was smooth and informative (although some ManageEngine reviews lead us to believe customer support isn't always as efficient as users would like it to be).
It turns out that there are quite a few things the cloud version has that the on-premise version doesn't, like the virtual assistant, knowledge management, and change and release management capabilities.
Ease of Use
We at Hosting Tribunal used the demo version on the website to test out the software's functionality and see for ourselves how easy it is to use.
The demo version still has the old UI, which—as many users correctly pointed out in their ManageEngine reviews—looks and feels quite clunky and outdated.
But ManageEngine updated the UI in 2020, and now it looks lighter, sleeker, and more vibrant. The redesign comes with slide-out menus for Notifications and Quick Actions, plus Kanban-based ticket management to maximize efficiency.
In other words, the new version is much easier to use.
As a bonus, your team can sign up for ManageEngine training in the self-help center and get certified.
ManageEngine User Reviews
ManageEngine has a fine reputation with its customers; it generally has positive reviews on major review and discussion sites like G2, GetApp, Capterra, and Reddit.
The most common user sentiment seen in most reviews of ManageEngine ServiceDesk Plus is that it's an affordable, feature-rich IT help desk software for small and midsize businesses. Users commonly praise how easy it is to install and use, and they like that it's ITIL compliant.
There's some controversy regarding the reporting tools and the email notifications. Some users like them, but others feel these features could improve.
Moving onto the negative aspects, the frequent updates are often listed as a con in ManageEngine reviews. Users also complain about the software showing too many details (on the ticket thread, for example), which are often unnecessary and difficult on the eyes.
Is ManageEngine Worth It?
ManageEngine offers a very good set of features at an affordable price. Additionally, it's developed by the same company that made Zoho Desk and their immense technical acumen speaks volumes.
That said, ManageEngine is really IT-focused. If you're looking to provide customer support service that doesn't require IT expertise, then it's probably not what you're seeking.
If, however, you're looking to optimize your IT department's ticketing capabilities, and you review all ManageEngine ServiceDesk Plus has to offer, you'll see the software is more than able to meet your needs.
With it, you can also create your own self-service portal, publish a service catalog, and get software asset management features.
Plus, the fact that the software is ITIL/ITSM compliant guarantees you that you'll be following all IT best practices.
Alternatives of ManageEngine
Service desk software, unlike help desk systems, acts as part of an organization's IT department. This means that it doesn't focus solely on answering end-users questions and requests because its purpose is to improve your business' IT as a whole.
That said, the alternatives we're presenting in this section are help desk software, so their strength relies on customer service.
ManageEngine vs Freshdesk
Like ManageEngine, Freshdesk has high-quality ticketing features, analytics tools, customization capabilities, and even an AI assistant (Freddy).
The difference is that Freshdesk has collaboration features that allow various agents to work on a single ticket. Whereas ManageEngine can design, plan, execute, and control your company's IT services.
Freshdesk is one of the best help desk software in the market, and it might be your best option if you're looking to support your customers better. ManageEngine is your best bet if you need a more in-depth IT ticketing system and broader ITSM needs.
ManageEngine vs HubSpot
Much like ManageEngine, HubSpot is also a large-scale integrated platform. The closest HubSpot product that we can compare ServiceDesk Plus with is Service Hub.
Service Hub is a customer service management software that enables you to provide proactive customer support. It has a free plan that includes tools like a help desk ticketing system, live chat, calling, and ticket conversion.
Service Hub is a great platform for integrated marketing needs like sales, marketing, CRM, and CMS. However, if you're looking for an ITSM service with IT help desk capability, then ServiceDesk Plus is your best option.
ManageEngine vs Zoho
ManageEngine is actually Zoho's IT management division, so it's easy to see why Zoho Desk has little IT support capability.
That said, Zoho Desk is one of the top web-based help desks. The professional plan offers help desk ticketing software, an issue tracking system, and call center capability for $35/agent/month.
For comparison, ManageEngine's professional plan offers all that plus IT service management capability and asset management features for $23/technician/month.
Final Verdict
To conclude our ManageEngine ServiceDesk review, the product is undoubtedly one of the best service desk software on the market today.
It offers an extensive ITIL-ready framework that incorporates management of incidents, changes, assets, and projects in addition to a change management database (CMDB).
ManageEngine is designed for organizations that require a more in-depth ticketing system and project management. It's a great solution for IT management that helps you provide quick and reliable support to your customers, too.
FAQ
Is ManageEngine really free?
No, ManageEngine is not free, but the plans are quite affordable and start as low as $10/technician/month.
What is ManageEngine used for?
ManageEngine provides simple and effective IT management solutions, including advanced IT analytics and remote work guidance.
Which is better, Freshdesk or ManageEngine?
Freshdesk is a cloud help desk that focuses on customer service, whereas ManageEngine is a service desk software for managing and resolving IT issues.
ServiceDesk Plus can function as an IT help desk, but Freshdesk cannot.
As part of our ManageEngine review, we looked into how secure the software is and how well it protects user data. ManageEngine has an Information Security Management System (ISMS), dedicated security, and privacy teams in place to ensure that customer data is always protected.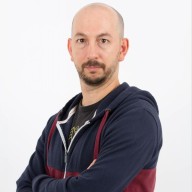 Nick Galov
Unaware that life beyond the internet exists, Nick is poking servers and control panels, playing with WordPress add-ons, and helping people get the hosting that suits them.
Leave your comment
Your email address will not be published.