JitBit Review—What Will This Helpdesk Solution Do for Your Business?
JitBit is a fast and affordable email-first helpdesk solution. The JitBit desktop app comes with powerful features, smart integrations, and intelligent tools like live chat and chatbots for easy ticket management and effective customer service. But that's not all. Read on our detailed JitBit review to see where it excels and where it fails.
Free trial:
21-Day free trial
ITIL/ITSM compliance:
Yes
WORKS ON:
iOS
Edge
Opera
Chrome
Safari
Android
Firefox
Key features:
Great UI, multilingual support, SaaS or self-host, free support, customizable design
Visit Website
Best for:
IN-HOUSE IMPLEMENTATION
Strengths
Multilingual support

Customizable design

SaaS and self-host options

10-Day money-back guarantee
No social integrations

No report customization
Today, earning customer loyalty depends on two essential elements—good marketing and adequate customer support.
Reliable customer service helps companies unlock a wealth of revenue opportunities and help them stay ahead of the curve. Online help desk management systems boost customer retention and earn customer loyalty.
These systems empower customer service agents. They can proactively anticipate customers' needs and resolve their queries as quickly and accurately as possible.
I knew that JitBit is one of the top help desk systems on the market.
But when I began my thorough research for this JitBit review something completely unexpected took me by surprise. It takes a rather interesting strategic approach by focusing on email ticketing, making it super simple, incredibly powerful, and ultra straightforward to set up.
What Is JitBit?
JitBit is an email ticketing help desk solution that optimizes customer service support with its streamlined customer service approach.
The JitBit software is designed for deployment via SaaS cloud-hosting or self-hosting on private servers. Both versions integrate with your mailboxes, Google Drive, and more.
You just forward support emails to the help desk app and manage tickets from one convenient point of contact.
Features
JitBit has an excellent list of features.
Both the SaaS and on-premise versions help deliver tremendous support to your customers.
Automation
JitBit has a robust new automation feature called Macros. It allows you to set up rules to automate certain actions on a set of tickets that meet specific requirements.
Automation rules can do about 40% of the day-to-day work for you.
Agents can use Automation Rules for functions like service level agreements, escalation of queries, internal and external notifications, workflow and incident management, and automatic responses
Additionally, the JitBit automation engine can create basic, rule-based chatbots. They use conversational workflows and a system called "rule-chaining" to set up a chain of triggers.
IT Service Management
JitBit is not just a customer service help desk but an IT help desk that can help manage IT requests, track your company's IT assets (servers, computers, hardware, etc.), and organize your IT infrastructure.
The IT help desk management solution is designed for companies of any size and offers automated routing, incident management, inbox management, ticket management, and self-service portal functionalities.
Analytics
JitBit reporting and analytics tools help you analyze and measure your successful strategies and identify problematic areas.
You can track key metrics like Tickets Per Day, Response Time and even Knowledge Base Reports like your most viewed knowledge base articles.
You can create Summary Reports that let you see all tickets filtered by category, status, time period, closing date, etc.
Along with a summary chart that gives you a quick overview, JitBit presents the tickets in a table to conveniently see all the most important metrics.
These JitBit reports are but a few of the analytics and insights the platform has in store.
Live Chat
The live chat solution acts as an add-on to the JitBit customer support widget for websites.
A couple of JavaScript lines open up a whole new level of customer support for your team and your customers.
All of the best live chat apps track the available agents and show chat prompts to the users and other operators. JitBit performs smoothly in that regard.
As a power-up, you can use JitBit's engine to create basic, rule-based chatbots and live chat autoresponders for offline support when no agents are available.
All chats are stored on the JitBit system as tickets, so you can refer back to them anytime you want and review a customer's chat history.
Email Ticket Management
As mentioned earlier, JitBit takes a different approach by emphasizing email ticketing. As a result, the email management tool transforms into a simple and organized help desk ticketing software.
JitBit pulls all support emails into a centralized point of contact that can handle multiple email addresses and servers.
It can also route specific emails to specific help desk teams. Queries sent toward the tech support would reach the respective agents and so will sales inquiries.
The SaaS version comes with built-in mailboxes and custom addresses ([email protected]) that you give out to your customers.
Additionally, you will have a ticket category ID address ([email protected]). JitBit will automatically route emails sent to this address to the specified ticket category.
Everything is well organized and easily manageable, so you don't have to scramble to keep up.
Integrations
JitBit is among the most powerful IT help desk systems, but a few integrations never hurt.
Zapier brings along several hundred additional tools. These include a JitBit project management integration with Asana and Basecamp and a JitBit CRM integration with Highrise, among others.
JitBit also has a built-in API and webhooks that can connect to your in-house apps to become an all-encompassing platform.
Zapier
The integration with Zapier copies your information between JitBit and 500+ other apps, making it easier to create a more streamlined IT ticketing system.
For instance, if someone mentions your company on Twitter, then Zapier takes care of capturing and recording the details of all incidents, and it then sends it to you as a ticket.
Slack
JitBit can send notifications about new tickets to your Slack group so your team can act on them immediately.
Notifications will include ticket details like the submitter's name, category, and more.
Jira
Jira is an issue-tracking system that, when integrated with JitBit, enables you to convert help desk tickets into Jira issues with a single click.
JitBit Downsides
The on-premise option requires technical expertise in the form of server and DB administration.
Users can only see tickets from their own group.
The freelancer option is a bit pricey, given that there are free IT help desk software options.
Plans & Pricing
JitBit has two versions of its help desk program and IT support software.
The first is a cloud-based SaaS-hosted version accessed via subscription, and the second is on-premise with a perpetual license (meaning you can use it forever).
Pricing plans
Support
The JitBit support portal has multiple means of support to help with queries and troubleshoot nagging issues, including submitting support tickets using the web interface and a support email.
We sent a support email to [email protected] to determine whether JitBit is ITIL/ITSM compliant, and we received a helpful response within four hours.
JitBit is, indeed, ITIL/ITSM compliant, and the response included a link to a JitBit knowledge base article on the website.
The article contained information like an overview of the ITIL process, incident logging, identification, categorization, prioritization, automated tracking, initial diagnosis, communication with users, incident resolution, and closure and escalation processes to higher levels.
Overall, the entire process was easy and helpful, and we got the information we needed expediently.
Ease of Use
A popular topic of many JitBit reviews, the interface is clean, uncluttered, and easy to use. The platform is dead simple, extremely powerful, and takes seconds to set up.
The email-focused ticketing system gives you instant access to all ongoing customer requests and any files or docs related to them so you will never miss a single ticket.
To get more acquainted with the JitBit software there are JitBit training materials about on-premise installation, upgrade, and troubleshooting for the server version.
When you sign up for a free trial, you will automatically be redirected to the JitBit demo. The end-user manual contains information about all the pages and settings, an FAQ section for the Hosted and On-Premise versions, and a Knowledge Base filled with helpful articles.
All in all, JitBit has the proper resources in its self-help center to provide assistance to both novices and experienced users to navigate the software better.
JitBit User Reviews
We looked through some JitBit reviews online to get a sense of how customers feel about the software.
JitBit is a customer favorite.
It has mostly positive reviews and high ratings on user review sites like Capterra, TrustRadius, GetApp, and JitBit reviews on Reddit.
End-users praise the platform and how affordable, easy to use, and highly efficient it is. A particular JitBit review on Reddit highlighted how versatile the software is. The Redditor mentioned using the API from their own website to create tickets using custom web forms.
We found some negative JitBit reviews where users mostly complain about the mobile app. The most common issue is the lack of certain features on mobile devices.
We expect to see even more resoundingly positive JitBit reviews in 2022.
Is JitBit Worth It?
JitBit does things a little differently from more conventional help desk services, but thousands of companies in over 50 countries use it happily.
It is an elegantly powerful yet straightforward IT help desk system, available in both a SaaS cloud version and a hosted version that lives on your company's server.
JitBit integrates with your mailbox, tracks customer requests, converts them into tickets, and makes sure you don't miss a single one.
Requests come in via email, live chat, text message, and phone calls, and all go into the same shared inbox for your helpdesk team.
On top of all that, you get intelligent automation, convenient canned response capability, a helpful knowledge base, and integration with over 500 apps, and a built-in API to build custom integrations instantly.
All that, and more, make JitBit worth the cost.
JitBit Alternatives
The JitBit help desk software is a great option, but the market is incredibly competitive, and JitBit has some tough opposition.
As part of our JitBit review, we evaluated the JitBit competition to see its worthy alternatives.
JitBit vs Freshdesk
When making this help desk ticketing system comparison, we considered three factors—price, features, and functionality.
You can try the Freshdesk help desk software for free and test out the essential features and 24/7 email support.
From there, the paid plans start at $15, and the premium plan is $99, which is pretty affordable.
The JitBit plans offer different JitBit pricing plans depending on your deployment preferences.
JitBit itself recommends people use the SaaS cloud version instead of the on-premise because it is costly.
Freshdesk has a more robust set of features and more broad integrations, making it the more logical choice.
JitBit vs Zendesk
When doing the JitBit vs Zendesk comparison, we realized that these two web-based help desks are evenly matched.
Other than the price difference—Zendesk plans start at $9 while the JitBit Freelancer plan is $29—these two help desks match up pretty well.
Zendesk is one of the best help desk software for small businesses and offers more flexible ticket management with automated workflows and multichannel support, while JitBit focuses on email ticketing.
JitBit also has IT help desk capability like a complete asset management module built into the app.
Zendesk has over 600 integrated apps.
JitBit vs Zoho Desk
As far as help desk software comparisons go, these two are undoubtedly some of the top-rated help desk software for small businesses on the market.
The price, once again, is the biggest differentiator. Zoho Desk has a free plan with basic features and functionality for anybody that wants to take it for a spin.
In terms of features, JitBit certainly has the upper hand with IT asset management, help desk automation, and two-way email integration.
JitBit's multilingual capability and diverse integrations make it a worthy alternative to Zoho Desk.
Final Verdict
JitBit is some of the best help desk software on the market.
The email-first help desk is robust, relatively affordable, and quick to set up.
It has free mobile access on both iOS and Android so that you can support your customers on the go.
It's an excellent choice for companies with a more comprehensive IT focus and a substantial IT service agent team.
Despite the few shortcomings we listed in our unbiased JitBit review, this is a tremendous help desk tool.
FAQ
JitBit is a comprehensive, email-first help desk ticketing system designed to optimize customer service support with its extensive automated functions.
Available for deployment in both cloud-hosting and self-hosting, JitBit enables agents to manage and track incoming email support requests and also monitor IT infrastructure.
JitBit makes user data safety their top priority and takes significant steps to protect it. JitBit servers are hosted at the highly secure Amazon Data Center in North Virginia. The data is monitored 24/7 to prevent attacks and/or downtime, and all information is backed up daily to secure the servers.
Additionally, JitBit uses SSL encryption to ensure that every connection and data transfer between your browser and the JitBit servers is secure.
Which is better, Freshdesk or JitBit?
It depends on your preference. JitBit is slightly expensive, especially the on-premise version, while Freshdesk plans start at $15 in addition to a free plan. Freshdesk is a fully-featured help desk application with a slew of great tools, omnichannel capabilities, and intelligent automation to take care of things.
JitBit is built for email and comes in both a cloud and on-premise version that lives on your windows server. When it comes down to it, then Freshdesk might be more popular (and affordable), but our JitBit review reveals a plethora of more unique and innovative features.
No, it is not. However, there is a free JitBit version for 21 days.
JitBit is used to provide top-notch customer support by tracking and managing support tickets. The software also comes with a selection of customization tools to help you brand JitBit to your company's liking.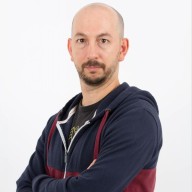 Nick Galov
Unaware that life beyond the internet exists, Nick is poking servers and control panels, playing with WordPress add-ons, and helping people get the hosting that suits them.
Leave your comment
Your email address will not be published.