Hiver Review—What's the Buzz on This Customer Service Solution?
Deliver fast and effective customer service right from your inbox with Hiver, the world's first Gmail-based help desk. Hiver helps you easily track, manage and resolve customer emails from a shared inbox. We tested all its functionalities to find its strengths and  shortcomings and to share them with you in the comprehensive Hiver review below.
Integrations:
Slack, Zapier
Mobile apps:
Android / iOS
Key features:
Ease of use, shard inboxes, automated assignment, workload distribution, color-coded tags
Visit Website
Best for:
EMAIL TICKET MANAGEMENT
Strengths
Shared inboxes

Color-coded tags

Workload distribution

Automated assignment
Basic analytics

Minimal native integrations

Limited mobile app functionality
Emails are fast, direct, convenient, and an essential communication tool between businesses and their customers.
The only issue?
Companies have a hard time replying to emails. Sheer volume overwhelms them daily.
This is where Hiver comes in.
Hiver supercharges your email support so you can do everything—support, collaborate and get analytics—right from your inbox.
Check out our Hiver review to find out more.
What Is Hiver?
Hiver is the world's first and only Gmail-based help desk.
With it, your team can forget all about the hassle of email noise, lost emails, and CCing. Instead, they can focus on working together to provide efficient and personalized support to your customers.
Features
Hiver's the simplest way to provide excellent support without ever leaving your inbox.
The service designs its features to help your team be efficient and transparent when it comes to communicating.
Help Desk Management
The Hiver help desk software can create Shared Inboxes within Gmail to keep your agents on the same page. Plus, with the Email Delegation tool, you can assign emails to different inboxes, and each of those inboxes to specific teams.
To help you boost your team's performance, Hiver offers you Email Tags and Collision Alerts. The former to help you with the categorization and prioritization of customer issues, and the latter to prevent multiple agents from responding to the same email.
Managing the Hiver help desk is easy. You can see the Email Status (open, pending, or closed) of all the conversations in your inbox, regardless of which teammate was assigned to it, and intervene when you see something wrong.
You can also assign roles for each of your team members (admin, shared mailbox admin, supervisor, or member) for Access Control purposes.
Collaborations
There are some Hiver features specifically designed to help you work well together with your team.
For example, you can use Notes to jot down the conversation's most important details and any questions you may have, and then Mention another teammate on the note so you can bring them into the conversation and troubleshoot issues.
Don't worry—the notes are always private, so your customers won't see any of what you write there.
Other particularly useful Hiver features are the Shared Drafts and Email Templates.
The former is great for when you're struggling to craft the perfect response, as it allows your team to help you in real-time. The latter lets you turn frequently used responses into saved templates that you can share with your teammates.
Productivity
With Hiver, you can set up rules to automatically assign emails based on specific conditions—for example, if the email comes from X, then assign it to Y.
Plus, in the interest of helping you meet your goals for customer support, Hiver lets you configure different SLA rules and get automated notifications when, for example, the SLA status is overdue.
Another useful Hiver automation is the Round Robin Assignment, which automatically appoints emails to the available team members.
It works hand-in-hand with the Workload Distribution tool, which lets you see how conversations are distributed within your team and allocate work better with drill-down views.
Insights
Hiver has reporting tools in place to help you measure team performance, identify key areas of improvement, and evaluate customer satisfaction.
For instance, you can analyze key conversation metrics with the Conversation Reports, track each agent's performance with the User Reports, and monitor customer happiness with CSAT Reports.
Integrations
The software only has two native integrations—Slack and Zapier.
Slack
By integrating Slack with the Hiver software, you can receive Slack notifications for Hiver events, like when someone mentions you on a note or assigns you an email.
Zapier
Zapier lets you automate actions across different apps.
For instance, when you get a new email in a shared Hiver inbox, you can have Mailchimp automatically add or update a new subscriber. Or whenever a new email is added to a shared label, you can make Twitter automatically search its user base (which includes no less than 322 million people) for information about the sender.
Other Zapier integrations that work well with Hiver, for example, are Dropbox, Zoom, TickTick, and Twilio.
Hiver Downsides
The Hiver software is too niche if you're looking for a more flexible help desk solution—it doesn't offer any live chat, knowledge base, or multichannel support features.
The mobile app could use some more functionality, like a search feature.
Plans & Pricing
If you're interested, you can sign up for a Hiver free trial (it lasts for 14 days and doesn't require your credit card info) and then choose one of the four paid subscriptions Hiver offers:
Pricing Plans
Support
Hiver has 24/7 chat support, so it's easy to get in touch with customer services. Hiver's chatbot takes your initial questions before directing you to either a knowledge base article or a live agent.
Many user reviews for Hiver praise the customer support team's efficiency, and we're happy to say that our experience was consistent with their assessment.
Susan, the customer rep we spoke with, answered all our questions in a very friendly and courteous way.
Ease of Use
Hiver has a little-to-no learning curve, as it's Gmail-based. But if you need help getting started, you can schedule a free Hiver demo or watch an on-demand webinar about how to manage customer support from Gmail.
You can use the Hiver mobile app or the Google Chrome extension, which works in tandem with your Gmail account.
Hiver User Reviews
The service has great ratings on user review sites like G2, Capterra, GetApp, and TrustRadius.
Hiver reviews often mention how this platform helps streamline customer service workflows, makes collaborative email support easier, and optimizes internal communication.
Most of the cons we found listed in the reviews were minor nitpicks about the software's functionality. The most common ones are that you can't customize notifications. Additionally, you can't create a ticket on Hiver unless it comes from an email.
A few other negative observations in Hiver reviews revolved around analytics—the tools aren't included at basic levels, the charts aren't exportable, and sometimes the response-time calculation is a bit off.
Is Hiver Worth It?
We at Hosting Tribunal can't say that Hiver is the perfect solution to all your business communication needs, but the software is great for organizing your inbox and streamlining your team's email capabilities.
You can look at it this way: if you're already using Gmail (and you can afford Hiver's pricing), you might as well make the most of it using Hiver.
The software helps you manage, assign, and track customer emails efficiently using a shared, universal inbox.
Plus, Hiver improves your internal communication by making conversations with customers transparent and providing all the tools agents need.
Alternatives of Hiver
Hiver offers a genuinely unique service because, unlike other help desk software, it focuses solely on improving your email communication. This is why we found it strange doing these comparative analyses (but we gave it a shot anyway).
Here's what we came up with:
Hiver vs Zoho
Zoho Desk is the closest comparable product in the Zoho suite, and it has a free plan that you can try too.
Zoho helps you assist your customers across email, chat, and social media. It can also automatically track and improve customer satisfaction with its intelligent automation.
Its professional plan is $35/agent/month and has advanced features, like Artificial Intelligence, multi-level IVR, and multichannel ticketing.
For comparison, Hiver's Pro plan is $37/user/month and only grants you advanced email tools. What Hiver has in its favor, though, is that it has virtually no learning curve.
Hiver vs HubSpot
Similarly, HubSpot Service Desk is an all-encompassing communication software. It has contact management, ticketing, live chat, and collaborative email features, plus multilingual support in at least six different languages.
So, if you need a more traditional service that's also free, then HubSpot might be the right option for you.
If you want to streamline your email conversations, then Hiver could work as an add-on.
Hiver vs Freshdesk
Freshdesk is an affordable, omnichannel online help desk that helps you connect with your customers via email, chat, social media, and even WhatsApp.
That said, Freshdesk orientates its email capabilities to the ticket system exclusively. On the other hand Hiver lets you organize your inbox, facilitate internal communication, and distribute the workload equally and efficiently.
Plus, as one user wrote in his Hiver review, the software goes beyond the typical "here's your ticket number, please stand in line" approach. Instead, it allows you to have more organic, personal email conversations that make your customers feel more valued.
Verdict
Hiver is a Gmail-based help desk that promotes customer retention by helping you create seamless, efficient, and personable customer experiences.
Despite being an email-based platform, Hiver is surprisingly versatile. It has shared inboxes, email delegation tools, customer surveys, key metrics analytics, and collision alerts.
So, to conclude our review, Hiver can be a very valuable part of your customer service toolbox. Hiver performs its functions almost flawlessly.
We recommend it without hesitation. Thanks for reading.
FAQ
Yes, it is. Hiver is a certified Google Partner that doesn't store your emails. It's also SOC 2 Type II compliant and ISO 27001 certified.
No, Hiver plans start from $12/user/month, though you can try it for free for 14 days.
Hiver is a Gmail-based customer communication platform that allows companies to manage customer service queries from shared inboxes.
As a user wrote in his review for Hiver, the software is particularly useful to fight against email noise, wasted time, and duplication of effort.
Which is better, Freshdesk or Hiver?
This isn't necessarily a one-to-one comparison. Hiver is a more niche solution that emphasizes email over everything else, whereas Freshdesk offers multichannel support, omnichannel ticketing, and intelligent automation.
So, if you're looking for a more comprehensive help desk program, then Freshdesk is the right option. But if you want to optimize your emailing efforts and utilize Gmail's capabilities, then you should definitely go for Hiver.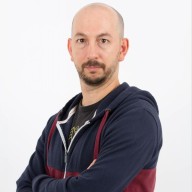 Nick Galov
Unaware that life beyond the internet exists, Nick is poking servers and control panels, playing with WordPress add-ons, and helping people get the hosting that suits them.
Leave your comment
Your email address will not be published.