Freshdesk Review—How Can It Help You Help Your Customers?
Freshdesk is one of the top customer service solutions in the industry. The help desk software for small businesses comes with robust tools, affordable pricing, a slick interface, and even a free plan. Find out how it can help you streamline your customer support in this detailed Freshdesk review.
Free trial:
21-Day Free Trial
ITIL/ITSM compliance:
Yes
Mobile Apps:
Android / iOS
Key features:
Free plan, omnichannel support, gamification, AI automation, multilingual capability
Visit Website
Best for:
SMALL BUSINESSES
Strengths
Free plan

Omnichannel support

Multilingual capability

Convenient mobile app
Insufficient integrations

Limited lower-tier plans

Inflexible Freshdesk reporting tools
Customer service has come a long way from switchboard operators and manual help desks. Many companies today use online help desk software—systems that streamline support across multiple channels.
A help desk solution can be an effective customer attraction and retention strategy for emerging and established businesses alike..
In this Freshdesk review, we analyze and evaluate one of the very best help desk systems.
Read on to learn all about Freshdesk's strengths and weaknesses, so you can decide whether it's the right solution for you.
What Is Freshdesk?
Freshdesk is a cloud-based IT help desk software that acts as a central point of contact for your company's customer support.
It allows you to track and manage incoming multichannel tickets in a single view, provide omnichannel support, collaborate with several teams, and automate repetitive tasks.
Freshdesk Features
Freshdesk has excellent tools that can act as an incident management system to help stay on top of customer queries and provide efficient support at every step.
Ticketing
Thanks to its universal inbox, Freshdesk has the most simplified IT ticketing system around. Customer issues from every channel—email, social, live chat, and more—are funneled through one dashboard, so nothing slips through the cracks.
Unlike other help desk ticketing software, Freshdesk prioritizes collaborative ticketing. The team inbox lets you order tickets by keyword, filter them by specific properties, and assign tasks to specific agents or groups.
The Freshdesk help desk software also has handy tools like canned responses, merging tickets, an activity log, and a field service ticketing feature which allows you to flag issues requiring field visits.
Best of all, Freshdesk provides an AI-powered help desk ticketing system through its automation suite Freddy AI.
Collaboration
Freshdesk has a few collaboration tools that help you streamline and speed up the work process.
With Freshconnect, agents can jump in on their teammates' tasks to discuss resolution strategies. This facilitates the managing and reporting on ticket statuses and helps resolve issues faster.
Shared ownership allows agents to work together on tickets and stay informed about the progress and changes they make.
Parent-child ticketing lets you resolve issues more quickly by splitting tickets into smaller tasks that team members can work on simultaneously.
Automation
The Freshdesk help desk has an incredible set of automation features. Powered by robust AI, they're highly scalable yet still very easy to set up and manage.
They are an efficient method for categorization, prioritization, and automated tracking of tickets. With them, you can get repetitive tasks out of the way and focus on the more complex issues.
Freshdesk reviews all customer inquiries, prioritizes them from high to low, organizes them according to where and what customers contacted you about, and automatically assigns them to suitable agents.
You won't have to lift a finger.
The automation tool also scans through tickets every hour to check for updates, automatically follows up with the collaborators you need input from, and reminds you about pending queries.
Analytics
Freshdesk's analytics tools let you leverage your customer support data to improve user experiences.
One-click insights give you a 360-degree view of performance stats. You can tailor your analytics and build custom Freshdesk reports to include the information you're interested in.
This allows you to become your own data analyst with no coding and minimal effort. It's also great for capturing and recording the details of all incidents for contextual analysis.
What's more, you can customize the team dashboard to showcase your top metrics.
This will give agents valuable insight and help them make data-driven decisions. They'll be able to decide which tickets require immediate attention and when they need to collaborate to improve the overall performance.
Customization
This service desk software is a fully customizable platform. It allows you to automate ticket assignments and allocate custom roles to specific agents based on their competence and workload.
You can also tailor the Freshdesk reports to different teams and/or individuals so they can track their own and their customers' performance at all times.
Integrations
The Freshworks Marketplace suite integrates with popular applications in multiple categories—Freshdesk project management tools, agent productivity and CRM, sales and marketing, file sharing and collaboration, and user and content management.
The company also has an API function that allows you to add custom functionality to your help desk.
Slack
The Slack integration facilitates the communication between agents. It can also act as an issue tracking system with real-time notifications about new and updated tasks to private or public Slack channels.
With it, you can convert conversations with customers and team members into Freshdesk tickets and send direct messages to agents about them.
It's another great tool for allocating and routing issues.
MailChimp
Integrating with MailChimp lets you create and manage email campaigns from the Freshdesk help desk software.
You can view campaigns and customer ticket emails, add users to mailing lists, and get stats on email campaigns—all from the comfort of the Freshdesk help desk app.
Salesforce
This integration does a smart search and transfers customer info from Freshdesk to your Salesforce CRM.
This way you can provide a more personalized experience to your clients.
Freshdesk Downsides
Some key features, like the omnichannel dashboard, chatbots, and automation, are only available with the highest-tier plans.
The Freshdesk free version is very convenient but very constrained all the same.
The price may rise significantly for large organizations.
The ticket management system is a little rudimentary.
Plans & Pricing
There are seven Freshdesk plans to choose from:
Pricing Plans
Support
Freshdesk has a full support page with many useful resources. You can reach the support team via phone or submit a support ticket via chat on the website.
The Freshdesk support portal has an extensive FAQ repository covering everything from self-service and SSL & security to social and ticketing workflow.
That's not all, folks!
The substantial self-help center also boasts a knowledge base where you can explore solutions, troubleshoot, and learn best practices.
As if that isn't enough, Freshdesk customer support also has a community forum where you can get advice from experienced users.
Ease of Use
One of the many reasons Freshdesk is among the top help desk software is its incredible ease of use.
If you're trying it for the first time, you can check out the Freshdesk demo and training videos on the Academy portal, which will help you understand the basics.
Once you're signed in, Freshdesk will take you to the sleek-looking dashboard, which gives an excellent overview of all your tickets, to-dos, customer satisfaction scores, and more.
The learning curve isn't steep and you can rely on the useful wizards and Freshdesk training videos to help you with the setup and initial steps.
Freshdesk User Reviews
We looked through some Freshdesk reviews to get a sense of how customers feel about the platform.
Freshdesk has a relatively good reputation and high ratings on almost every major user review site. Even Freshdesk reviews on Reddit are mostly positive.
Users love the software's all-in-one approach. Many claim it's an excellent tool for small-to-medium businesses, making IT help desk customer service more efficient.
A great part of the positive Freshdesk reviews is about the help desk software free plan, which lets you utilize the power of the cloud help desk solution without commitment.
However, as one user pointed out in their Freshdesk review in 2022, it has somewhat limited functionality.
Other than that, there aren't many major complaints—a few grunts about the per agent/per month pricing and the occasional glitch here and there, but that's about it.
Is Freshdesk Worth It?
Freshdesk is one of the best help desk software on the market for a reason. It's a very easy-to-use platform packed with excellent tools and advanced capabilities.
Its top features let you prioritize, categorize, and assign tickets and leverage the power of AI to deliver the best possible customer experience.
The Freshdesk free plan makes it the best help desk software for small business organizations. Still, some key features, like the chatbots and the AI functionality, are only available with the highest price plan, which is more expensive than what most Freshdesk competitors charge.
Overall, the service is well worth the price and will help you stay on top of customer support.
It's no wonder there are so many positive Freshdesk reviews online.
Freshdesk Alternatives
Freshdesk might be one of the top web-based help desks on the market, but it has some stiff competition.
As part of our Freshdesk review process, we made a help desk ticketing system comparison to show you what else is on the market.
Freshdesk vs Zendesk
Freshdesk and Zendesk are two of the biggest names in the IT help desk system market.
For that reason, this is probably the most frequent best help desk comparison. In fact, it's a common occurrence for a dedicated Freshdesk review on Reddit to juxtapose the two software.
Let's see their main similarities and differences.
In terms of pricing, Freshdesk is a little more affordable. It also has a free plan that accommodates unlimited agents. It is a little limited, though, as many key features are locked away in the paid plans.
While they're pretty similar in terms of features, each software has some standout functionality.
Freshdesk has a gamification system called Freshdesk Arcade. It breaks up the monotony and accelerates agent productivity.
Zendesk stands out with its Multibrand support. Designed to help manage multiple brands simultaneously, this might be extremely beneficial for larger organizations.
Freshdesk vs LiveAgent
As part of our Freshdesk review process, we decided to show you how Freshdesk and LiveAgent stack against each other, as they're pretty evenly matched.
Both have price plans that start at $15, with Freshdesk getting the edge because of the free plan. They also have universal inboxes and 24/7 support included in all plans.
LiveAgent has a more extensive feature list. That includes ticket management tools, live chat, social, call-center support, and gamification features for agents. LiveAgen also has 39 languages available.
Not to be outdone, Freshdesk offers some fantastic automation features that reduce menial tasks. They can operate in the background while you work on more important projects.
Final Verdict
We hope that in this Freshdesk review, we managed to demonstrate to you what makes this platform so great.
The bottom line is that Freshdesk is an excellent help desk program with incredible features that can give your customer service the boost it needs.
The free plan is a great way to get a feel of the platform before committing to it. It has some incredibly advanced features—from the Freshdesk ticketing system and Freshconnect collaboration tools to the omnichannel support and automation tools.
It can help you resolve issues quickly and efficiently and create a pleasant experience for your customers whenever they interact with you.
FAQ
Yes, it is. Freshdesk is a safe platform with top-notch privacy, security, and data protection. It relies on custom SSL certificates, IP whitelisting, single-sign-on (SSO) secure login, and GDPR compliance, among many other security features.
Which is better: Zendesk or Freshdesk?
Simply put... it really depends on what functionality is essential to you.
Freshdesk is more straightforward to use and has a comprehensive free plan.
Zendesk provides more robust ticketing options and advanced automation features like an answer bot to help with day-to-day management.
Is Freshdesk really free?
Yes, it is. The Freshdesk Sprout plan is 100% free.
To see how much the paid plans cost, visit the pricing section of this Freshdesk review.
What is Freshdesk used for?
Freshdesk provides omnichannel customer service, providing support at every touchpoint—including live chat, email, phone, and social media.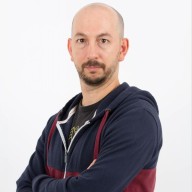 Nick Galov
Unaware that life beyond the internet exists, Nick is poking servers and control panels, playing with WordPress add-ons, and helping people get the hosting that suits them.
Leave your comment
Your email address will not be published.