Visme Review - Unleash the Graphics!
Visme is one of the leading graphic design apps. Keep reading to discover what it offers.
Templates:
Extensive customizable templates
Supported formats:
JPG, PNG, PDF, GIF, PPTX, HTML5, and MP4
WORKS ON:
Edge
Opera
Chrome
Safari
Firefox
Key features:
Presentations, ads, infographics, charts, social media posts
Visit Website
Best for:
SMALL BUSINESSES & MARKETERS
Strengths
Sleek and easily operated

Fully drag-and-drop designing

Over two million free images

Animated illustrations, characters, and icons
Web-based only

Less-than-functional free version
Visme is an easy-to-use graphic design app with templates for everything - from social media and infographics to business cards and presentations. With its sleek interface, affordable plans, and robust functionality, it's one of the best visual storytelling tools of 2022.
In this Visme review, we at Web Tribunal will tell you about:
Features and unique functions

Who is Visme best for?

Is Visme for free

(and is the premium worth it)?

Device support

How to get started?

… and more!
Read on to learn everything you need to know about the app:
Visme Review [2022 Updated]
Founded in 2012, Visme is an online graphic tool for beginners and non-designers. You can use it to create impressive infographics, clean and professional slides, social media graphics, and so much more.
But is it the best option for you? Let's start by comparing the pros and cons:
Visme Pros
The main perks of using Visme are:
Sleek and easily operated

user interface

Fully

drag-and-drop

designing

Over

two million free images

for your graphics

500+ stock videos

and an audio library

Animated illustrations

, characters, and icons

Detailed

knowledge base

to help you learn the software

Interactive and

animated infographics
Integrations with the best cloud storage apps and more

Easy

chart-building

tool

Beautiful

slides and presentation

templates

Affordable

Visme premium
Visme Cons
The downsides I noticed with Visme include:
Web-based only

with no desktop or mobile app

Less-than-functional free

version

Few

photo editing

options (like adjusting contrast and brightness or retouching)
Overall, the pros far outweigh the cons, making Visme one of the best graphic design tools for beginners and non-designers.
What Is Visme Best For?
While you can use Visme to make virtually all types of visual content, it's best for: `
Creating sleek, engaging

presentations

Putting together impressive and

interactive infographics

Making

charts and maps

to visualize information

Banners, ads, and other website elements

to make a great first impression

Planning and creating your

social media graphics
Visme's infographic and presentation templates are some of the best I've seen on freemium software.
Plus, the app is beginner-friendly and web-based. It's clear that Visme is meant for small business owners, marketing teams, and content creators who don't have much graphic design experience but still want eye-catching visuals for their brand.
It is also quite capable of making designs for websites; it might be somewhat basic but serves a purpose.
Ease of Use
Visme is one of the most straightforward digital design tools on the internet.
To get started, just go to their website and sign up for a free profile with your email, Facebook, or Google credentials. You can easily upgrade at any time to enjoy the full functionality.
Design-wise, Visme looks a lot like Canva, and it's fully drag-and-drop.
You can create designs with any custom size, choose from thousands of Visme presentations, infographics, social media (and more) templates, and access your designs at any time from your profile.
I do think the program takes a little longer to pick up (compared to Canva) because it has more functions. But even with zero graphic design knowledge, it shouldn't take you more than 5-10 minutes to orient yourself.
Visme Templates & Designs
One of the best things about Visme is they have hundreds of clean, visually-pleasing templates for everything from presentations and infographics to business cards.
Visme Presentation Templates
Visme is a reliable alternative to PowerPoint with multiple HD-quality slide designs.
You can create your custom slides from scratch, use a ready-made template, or turn a project into a template for your team to use.
All elements of presentations are customizable with charts, icons, media, and all objects can be animated to add life to your presentation.
You can also create a slide library to reuse in other presentations and speed up your flow.
Infographics & Charts
Visme has some of the best infographic templates online. But that's not what's cool about them.
What sets Visme apart is that you can make interactive, scrollable infographics that change as you go down the page.
There are around 50 templates, but you can also drag-and-drop elements to make your own. Then, download them or directly embed them into your site or social media.
Documents
Spice up your quarterly reports, printable flyers, and other documents with Visme's sleek templates.
Business and Enterprise members get branding kit templates to help keep internal and external graphics cohesive.
Social Media & Ads
Marketing teams will love Visme's designs for social graphics and visual ads.
You have everything you need within the platform - a professional look, a fully customizable layout, millions of stock photos to use.
You can then publish directly to Facebook, Instagram, Twitter, LinkedIn, or Pinterest, which speeds up your workflow.
Devices
You can only use Visme as a web-based designer.
The application is light and runs smoothly, even if your internet connection isn't that great.
Unfortunately, there's no stand-alone desktop program or mobile app.
Visme Cost & Plans
Visme has four plan tiers with a very limited free membership option:
Support
If you run into any issues, check out Visme's detailed knowledge base and training videos.
thoroughly enjoyed their YouTube channel and online courses, which are fantastic free resources for design inspiration (especially if you lack an 'eye for design' as I do.)
For more complex Visme issues, premium users can contact their 24/7 client support team via email or chat.
They don't have a standard response time, but, in my experience, they were quick, friendly, and efficient.
Visme Reviews Around the Internet
Visme has overwhelmingly positive ratings on consumer opinion sites with 4.6/5 on Capterra and 4.5/5 on GetApp.
Most Visme reviews praise the easy-to-use interface, robust functionality, and beautiful templates. Some users point out it took them a while to learn the platform.
Once they got the hang of it, most reviewers agree it's both comprehensive and user-friendly with fully drag-and-drop design functionality.
When to Use Visme?
Visme is a feature-rich graphic design platform with a sleek user interface, unique functions, and affordable pricing.
Though I wish they had a more robust free version and a mobile app, Visme is easily one of the best visual storytelling tools of 2022.
Try it out today for free or get a premium account for as little as $15/month.
Visme Alternatives
While Visme is an excellent presentation, social media, and infographic software, it's not the only beginner-friendly graphic design software on the market.
Here's how it stacks up to competitors:
Visme Vs Canva
Canva is the internet's favorite digital design tool. With robust free functionality, an easy-to-use interface, and thousands of templates, it's not hard to understand why.
But since Canva is so popular, the designs you'll get are far from unique.
Plus, Visme is much better for creating infographics and is more feature-rich in general.
While Canva is a solid choice for small businesses and people with low to no budget, Visme yields much more professional, on-brand designs.
Visme Vs Piktochart
Piktochart is another popular graphic design platform.
The quick and easy workflows are so straightforward that anyone can make them work.
The templates are polished and beautiful. But, once again, Piktochart is much less feature-rich than Visme, especially when it comes to infographics, charts, and banners.
Visme Review: Final Verdict
With robust functionality and a user-friendly design interface, Visme is one of the best graphic design tools of 2022.
It combines unique features like interactive infographics with beginner-friendly, fully drag-and-drop editing.
Try it out today with a free account or get a premium for as cheap as $15/month!
FAQ
Visme is a design platform that helps non-designers create beautiful infographics, charts, slides, and more. With beautiful templates, robust functionality, and a simple interface, it's one of the easiest ways to elevate your graphics.
To get started with Visme, sign up on their website, and choose your plan. The forever free account lets you test out the software with up to five projects, while the premium accounts give you full access to their template library, format options, and customization functionality. The editor is fully drag-and-drop and web-based, so it's easy to get the hang of it. If Visme gives any problems, check out the knowledge base, free courses, or instructional videos.
Visme has a free account option, but it's very limited. Free users can only work on up to five projects, download in JPG, and use very few templates, charts, and widgets.
With the Personal membership, you get access to all premium assets, templates, and other elements. This will set you back $15/month billed yearly and also includes PDF and JPG downloads.
The Business and Enterprise plans come with unlimited projects, all file types (including HTML5 interactive infographics), additional user management and organization, as well as branding tools. This will cost you $29/user/month for a Business account. To get a quote for the Enterprise plan contact their sales tea,
Yes, Visme is a solid graphic design tool with polished, fully customizable templates for presentations, social media visuals, infographics, and more. It brings digital design to non-designers, allowing you to create unique visual storytelling elements with a minimal graphic design background.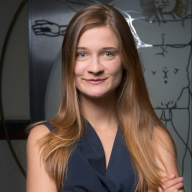 Denny Pencheva
Denny is a content marketing enthusiast, writer, and occasional tech geek. She also studies Medicine, sometimes.