Tailor Brands Review - Make Your Business Stand Out
Tailor Brands is one of the most popular design tools out there. Check out our review to see exactly what it offers and why it might be the perfect way to bring your ideas to life.
Supported formats:
PNG, JPG, EPS
WORKS ON:
Edge
Opera
Chrome
Safari
Firefox
Key features:
Logos, presentations, business cards, and other branding functions

Visit Website
Best for:
QUICK AI-POWERED DESIGNS
Strengths
Brand-relevant logo generator

Sleek and professional designs

Easy-to-use editor

Affordable plans
Logos aren't unique

Vectors cost more
Great branding starts with a great logo.
Do you have a big-budget graphic design department? Me neither.
Today, we at Web Tribunal are looking at one of the best logo-making tools on the internet - Tailor Brands.
In this comprehensive Tailor Brands review, we'll answer questions like:
Is it beginner-friendly?

Will you get a high-quality

logo design

?

How much is it?

Can it do anything other than logos?
Read on to find out!
Tailor Brands Review [2022 Updated]
Tailor Brands is an AI-powered online graphic tool that makes high-end branding accessible to non-designers. Here's everything you need to know about it:
Tailor Brands Pros
The main perks of using Tailor Brands include:
Brand-relevant logo generator

Sleek and professional designs

Easy-to-use editor

Fully customizable fonts, colors, and design elements

Excellent customer support

Affordable plans
Tailor Brands Cons
But there are some downsides to their graphic design software:
Logos aren't unique

Vectors cost more
Still, Tailor Brands is a stellar brand logo generator and one of our favorite DIY logo making choices. Their templates are beautiful, the editor is uncomplicated, and you only pay if you make a logo you love.
Supported Formats
When you're happy with your logo design, you can download it as a high-resolution PNG and JPG file. With the Standard and Premium plan, you also get an EPS vector graphic.
What Is Tailor Brands Best For
Tailor Brands is an excellent novice-friendly logo software.
It's one of the best graphic design tools for small businesses, freelancers, and entrepreneurs, looking to DIY their logo.
Ease of Use
Tailor Brands is simple and straightforward. To get started:
Enter your brand name and tagline (optional).

Add your industry and tell them about your business.

Choose the logo type - icon-based, name-based, or initial-based.

Pick font styles you like.

Get custom-generated designs.
If you picked an icon-based logo, you can choose your own graphics or have Tailor Brands suggest options.
The logo generator automatically takes you to the editor page. You'll see the design options on the left. Scroll through them, choose the one you like, and you can start customizing.
Once you're happy with the result, click "Finish" and choose a plan to download your creation.
Tailor Brands Templates & Designs
Tailor Brands is a logo generator built for non-designers. You start with your brand name, add some basic preferences, and the AI takes it from there.
So, how good are Tailor Brand's designs?
We've tested a lot of logo makers - this one really impressed us.
For this Tailor Brands review, I chose an icon-based logo. The algorithm came up with nine initial options, all in-tune with the style I was looking for. As you scroll down, you can generate even more logos - just click "See More."
All of the options were brand-relevant and visually appealing. They didn't feel random - the AI had actually used the preferences I gave (e.g., handwriting-style fonts), and the design elements tied in well together.
Tailor Brands also displays mockups on the logo designs page - for example, how your social media or branded tags would look. You can purchase these with your logo at the next step.
Then, you can go on to customize the logo - everything from icon type and position to font style and colors. Once you're finished, you can buy the logo and the additional designs that Tailor Brands created. The platform even offers a website-building tool and domain name purchase within the app.
Tailor Brands Works On...
The Tailor Brands logo creator is available on both desktop and mobile.
You can find their handy app on the Google Store, but not for iOS. The PC-based editor works well on virtually all browsers.
Tailor Brands Plans & Pricing
With Tailor Brands, you only purchase the finished design. Playing around with the editor is free.
There is almost always an active Tailor Brands coupon on the internet. You're a quick Google search away from even cheaper plans!
You can also get a free sample logo - just click "Sample" in the top menu and the download starts automatically. The sample is very small (ours came out to 40,3 kilobytes) and watermarked. It's not usable, but it helps you get an idea of the design.
When you're ready to buy, click "Finish" and then confirm you're happy with the result. To download, you have to subscribe to one of their premium plans.
The Basic plan costs $9.99/month (billed monthly) or $3.99/month (billed yearly). It includes high-resolution PNG and JPG downloads, plus ready-made sizes for social media.
The Standard plan will set you back $19.99/month (billed monthly) or $5.99/month (billed yearly). It features business card design, branded enterprise documents, slides and presentations, and a seasonal logo generator for holidays. It also one-year free domain, a website builder tool, and custom visitor experiences like pop-ups and widgets. The domain pricing is on par with the top domain registrars, but you should be aware that domain privacy is charged extra.
The Premium upgrades you to online store functionality (including Facebook and Instagram marketplace), plus social media analytics and auto-scheduling. It costs $49.99/month (billed monthly) or $12.99/month (billed yearly). Plus, with the Standard and Premium plans, you can export in an EPS format. The vector logo doesn't change resolution, no matter how big (or tiny) you make it. If you'll be using your logo for print materials, you need the vector. 
Customer Support
Customer support is one of Tailor Brand's strongest points.
You can contact them via email, and they're super quick to respond. But you might not even need to.
The knowledge base is detailed, and there's an article for virtually every issue you can come across. If you still have doubts - they also have video tutorials to hold your hand through every step.
Tailor Brands User Reviews
Tailor Brands is one of the better-known digital design tools, with users praising the affordable and straightforward pricing. There aren't a lot of Tailor Brands reviews on Reddit, but sites like Trustpilot and Capterra give it very high ratings.
One thing I loved about the Tailor Brands team is that they took the time to respond to unhappy customers. And they also proactively contacted them to resolve the issue.
So, while there are some complaints by people who were charged more than expected, we are happy to report that Tailor Brands seems like a reasonable, solution-oriented company to work with.
When to Use Tailor Brands
Tailor Brands is a cost-effective, AI-powered design generator that helps you create beautiful logo and branding materials for your small business or freelancing gig.
The efficient design Wizard and easy-to-use editor help you create polished, professional-looking designs even if you can't hire a designer.
Overall, this is one of the best logo makers and branding tools for 2022.
Tailor Brands Alternatives
Tailor Brands reviews praise it as the best logo maker on the internet. But it's definitely not your only option. Here's how Tailor Brands stacks up to competitors:
Tailor Brands Vs Wix Logo Maker
The WiX Logo Maker is another strong contender for the best AI-powered logo generator.
And, it comes free with WiX, which is one of the best website builders.
WiX is a little pricier, and you have to pay for every single logo you create.
The subscription-based model of Tailor Brands ends up much more affordable, while the quality is the same.
Tailor Brands

Vs Canva



Canva is one of the most famous graphic and web design tools on the internet - its remarkable library, and catchy templates make it the preferred choice of many. As a result of its fame, its templates are somewhat overused and a touch generic.
Tailor Brands is nowhere near as versatile, but it excels in logo creation.
Tailor Brands Vs Visme
Visme is a very decent logo maker, but, just like Canva, it lacks the narrow specialization of Tailor Brands.
While sporting a more robust toolset, Tailor Brands remains the better option for logo making.
Tailor Brands Vs Design Marketplaces
Why bother with DIY logos when you can hire a designer on Fiverr?
Sure, freelancer platforms have made it easy to hire a professional for cheap.
But with designers, the quality can vary a lot. Platforms like Fiverr and Upwork tend to be content mills that underpay their designers. As a result, they attract subpar freelancers or professionals from third-world countries (which feels downright exploitative.)
Design marketplaces like Designhill, DesignCrowd, and 99desgins aren't much better. Their contest-based system means you get multiple bids, but only the designer with the winning project gets paid.
Final Verdict
Tailor Brands is a bargain - it's easy-to-use, yields beautiful results, and helps you with comprehensive branding solutions.
So, our Tailor Brands review bottom line is clear:
If you need an awesome logo without hiring a designer, this is the tool for you!
FAQ
Tailor Brands is a logo and branding design generator powered by machine learning.
How to Use Tailor Brands?
To get started, answer a few simple questions about your brand and design preferences. The AI will generate multiple logo options, and you can fine-tune them to fit your vision. The editor is non-designer-friendly and completely free to use. You only pay if you're happy with the final product, and there are multiple subscription tiers.
Yes, Tailor Brands is a safe and legitimate branding solution. Once you've created your logo, you are free to use it for commercial purposes with an unlimited, worldwide, royalty-free license. You can trademark the logo, but Taylor Brands doesn't provide legal advice to help you with this process.
How Do I Cancel Tailor Brands?
To cancel your subscription, log into your account. Go to your account setting and select the active plan you wish to cancel. Click Current Plan and then Subscription Settings. Select 'Cancel Subscription' and confirm the cancellation.
Are Tailor Brands Worth It?
Yes, Tailor Brand is an affordable and cost-effective branding solution. We think they're among the best choices for small businesses, freelancers, and other teams on a limited budget.
What Is the Best Logo Design Website?
Beginner-friendly logo software has come a long way. Now, there are multiple DIY logo makers that empower non-designers to create beautiful branded graphics. Tailor Brands is definitely among these top applications, helping you create a clean and memorable logo for your business.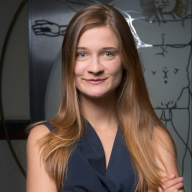 Denny Pencheva
Denny is a content marketing enthusiast, writer, and occasional tech geek. She also studies Medicine, sometimes.