Is RafflePress Really The Best WordPress Giveaway Plugin in 2022? Find Out Here!
Sales pitch: If you can't seem to get new leads, perhaps it's time to try something new and level up your marketing strategy. This WordPress plugin will help, as it enables you to create tempting giveaways. Find out the details in this RafflePress review!
Reporting & analytics:
Basic
Visit Website
Best for:
BEST FOR MAKING QUICK GIVEAWAYS
Strengths
Very easy to use

Solid integrations

Works really well

Priority support
Perhaps a bit too basic

Few design options
Gathering leads for email campaigns is extremely important in today's online advertising landscape. Email marketing is one of the most efficient marketing methods, but it requires a bit of prowess to get it right.
This is where RafflePress comes in.
A simple WordPress plugin, its purpose is to create giveaways that will help you hit your marketing goals.
It requires nothing else other than having a hosted WordPress website. The entire concept is very simple, but is this a good app for the purpose in the first place?
That's the question that we're about to answer in this RafflePress review!
What Is RafflePress?
RafflePress isn't your everyday email promotion service.
This is a beginner-friendly WordPress plugin creating eye-catching responsive giveaways that will help you grow your email list and bring more traffic to your website and social channels.
It's intuitive and easy to use with a focus on providing powerful and lasting results, making it perfect for everyone looking for a creative way to further promote their ventures.
RafflePress Best Features
RaffePress focuses on quality, rather than quantity. You won't find a variety of features here.
You will, however, find a comprehensive, creative, and responsible attitude towards what is on the table, which brings only top-quality service your way.
Ease of Use
A focal point in every single RafflePress review… and not without reason.
The service is incredibly intuitive and effortless to use—it'll help you reach an end-result worthy of praise within minutes.
Extremely user-friendly, its templates, page builder, and all options it has to offer make it perfect for beginners and experienced marketers alike.
Page Builder
Even though RafflePress isn't really a fully-blown autoresponder, it still offers some great features in this direction.
It has its own page builder, one that's pretty similar to an automatic email response suite. You can come up with a landing page in a fast and pretty satisfactory fashion. You can start off with a template provided by the service or use your own CSS code if that's your fancy.
The Raffle plugin gives you the option to change (basically) everything in WordPress in seconds—whether it's a new font or colors, or a breathtaking new photo or banner to grab the attention of your readers right away, you got it!
Viral Sharing
RafflePress is all about viral content, sharing, and (re)targeting.
What's its road to supercharging your growth?
It engages your site visitors in such a lasting and effective way that they're more than happy to act on the most powerful advertising method there is—word-of-mouth marketing and referrals.
The service entices participants to pass on your engaging content to your peers, which does exactly what it's supposed to—increase your CRO and help with mail list building. So if you're wondering how to use RafflePress, don't. It does (almost) all the work by itself.
Integrations
This WordPress raffle plugin doesn't provide integrations for many different services. However, for the ones it does, the feedback is beyond satisfactory.
Most importantly, some of the best autoresponder software of 2022 is supported, such as SendInBlue, MailerLite, GetResponse, etc. The RafflePress Zapier integration further solves all issues regarding variety and diversity, as Zapier can be integrated with hundreds of applications.
Templates
There aren't that many design-related options provided by RafflePress.
We definitely support the "function matters more than form" mindset, especially when it comes to such services.
However, we still think an offer of just eight RafflePress templates is far too low for a service of this kind. The good thing about it, though, is that yet again, what RafflePress does offer, it does it extremely well—they are pretty straightforward, easy to use, pleasing, and show you exactly how good giveaways (should) look like.
Analytics
The RafflePress WordPress plugin analytics are all about the efficacy of engagement with your site visitors.
They are here to show the most effective giveaway entry methods, to help you draw the most useful conclusions, and maximize your conversion, retention, and growth goals.
You can use all the extensive data provided by the service to improve your customer relation, increase engagement, and grow traffic.
Split Testing
RafflePress does provide a decent split testing tool that helps you determine the most efficient marketing ways forward.
This functionality allows you to tailor your campaigns to perfection, making Raffle one of the best WordPress giveaway plugins there is
What We Disliked
Although it's among the best software for email giveaways, the RafflePress app could still use some improvement.
What we found lacking is:
Too basic at times

—Yes, the service is extremely simplified and easy to use. While we do understand it's targeted to complete beginners as well, it could provide some additional features and fill some gaps without overcomplicating the process.

Few design options

—With fewer than 10 templates and a pretty basic editor, the service can come as a bit limited straight out of the box. All it needs is a bit more focus on the details and variety, which, in fairness, can be achieved through some CSS wizardry.
Plans & Pricing
RafflePress isn't that complex email marketing software, and as such it makes sure its price is appropriate for the services it provides.
While it doesn't offer a free plan nor a monthly subscription option, its annual plans are still cheaper than most monthly ones for some of the other popular WordPress autoresponders.
What's more, it offers a 14-day money-back guarantee, meaning that if for some reason you're not pleased with the service within the first two weeks after a purchase, the company will refund 100% of your money.
Pricing Plans
RafflePress Support
RafflePress Support is only available to registered users.
All consumers gain access to something called "priority support," which is not a frequently available feature.
The RafflePress customer service team is enjoying many positive reviews. We got in touch with them a couple of times and the customer reps were polite, helpful, and fast to reply.
The only limitation is that they are available to contact during weekdays.
RafflePress User Reviews
Although they are pretty hard to find, reviews for this service are rather favorable.
There is no particular feature getting the spotlight or the most praise. Many people focus on the service as a whole—how it is, how it works. People are very satisfied with RafflePress since it does exactly what it's created for, and it does it quite well at that.
If you were also wondering if there are any RafflePress reviews on Reddit, the answer is very few.
There aren't in-depth reviews, more like brief mentions and positive comments.
Still, there are users that deem the service too costly for what it's offering, but then again, let's not forget how expensive the best autoresponder software really is - something the Reddit community often forgets.
Is RafflePress Worth It?
If you're ready to purchase the annual plan outright, it certainly is.
It won't help you much with continuous advertising but RafflePress will make your email campaigns stand out in other ways. It can benefit your sales funnel by building trust with your customers by organizing giveaways, which will consequently help generate leads.
True, it does have the occasional issues, but those are far from enough to prevent us from recommending it.
RafflePress Alternatives
RafflePress doesn't have any direct competitors, so we compared it with autoresponders that it integrates with. This way you can see how you can enhance its functionality and gain the most out of it.
RafflePress vs MailChimp
MailChimp is a pretty cheap and popular autoresponder.
It's great for email marketing, although its automation and email segmentation processes aren't among the best. Make no mistake, MailChimp is among the best free autoresponder software of 2022.
RafflePress vs AWeber
Similar to MailChimp, AWeber both has a reasonable price and a free version.
It's a good fit for RafflePress especially if you're a small business owner. It's great for sending lots of promotional emails, as it has a solid delivery rate and can be equipped with SMS marketing through integrations.
RafflePress vs GetResponse
When it comes to features of software that sends autoresponse emails, the GetResponse toolbox is one of the strongest all around.
This makes it a great fit for RafflePress, as deliverability will certainly go through the roof.
However, the service isn't among the easiest to use. Additionally, it too doesn't offer a free version or trial, so it may turn out to be quite costly in the end.
Final Verdict
To conclude our detailed RafflePress review, we found it to be worthy of a recommendation in 2022 because of its low price, simplicity, and overall performance.
If you're looking for interesting and engaging ways to boost your email campaign, this intuitive plugin could prove to be exactly what the doctor ordered.
FAQ
What is RafflePress used for?
It's perfect for creating interesting giveaways in very short notice. Their main goal is to help generate leads. Just keep in mind that Facebook has strict promotion guidelines, so make sure that you read them carefully before using this plugin.
How much does RafflePress cost?
Its price ranges from $39.50 to $199.50 for its annual plans. However, it also offers a lifetime access option for the cost of $499.50.
Is RafflePress better than AWeber?
These two services can't really be compared, since RafflePress isn't an autoresponder. We've covered this in greater detail throughout our RafflePress review.
It's definitely the best at what it does, which is generate giveaways. Its use is pretty narrow, but still very efficient.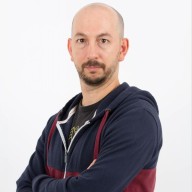 Nick Galov
Unaware that life beyond the internet exists, Nick is poking servers and control panels, playing with WordPress add-ons, and helping people get the hosting that suits them.