MailerLite Review—Does This Powerful Autoresponder Deliver?
Cheap. Powerful. A free long-term plan. MailerLite is all that and more. We tested it thoroughly, read numerous MailerLite reviews online, and even contacted support to make sure you know everything about it before you subscribe. See what we found in our review below.
Maximum subscribers:
5,000,000+
Reporting & analytics:
Advanced
Key features:
List segmentations, free plan, simple UI, landing page builder
Visit Website
Best for:
CHEAP AUTORESPONDER
Strengths
Great free plan

Lots of integrations

Landing page builder

Simple user interface
Could use more templates

Underwhelming delivery rate
With many companies now resorting to online marketing, autoresponders are rapidly gaining popularity. But if you're a small business owner, you might not be able to afford one.
This is where MailerLite comes to the rescue. It's affordable yet with a robust feature set—the ultimate software for cheap continuous email advertising.
Sounds too good to be true?
Join us for our in-depth analysis of its pros and cons in this MailerLite review below and find out whether it really is that good.
What Is MailerLite?
MailerLite is a cheap email marketing tool with a robust feature set. Apart from an email autoresponder, it offers advanced automation and testing and even a website and landing page builder tool.
Since it's cheap, feature-rich, and easy to use, it's suitable for everyone. That said, it's particularly fitting for smaller businesses that don't necessarily plan on scaling.
MailerLite Best Features
This autoresponder software boasts tons of features. Here are some of the most useful and commonly praised ones in MailerLite reviews by users.
Conversion Marketing Tools
MailerLite offers a set of CRO marketing tools to help you attract new subscribers.
You can create websites and landing pages with the user-friendly drag-and-drop builder, then set up a custom domain and SSL for them.
Additionally, you can make pop-ups and embedded forms and use them for mail list building and improving your existing customer relations.
Email Segmentation
To increase the efficiency of your sales funnel, you need to segment your subscribers. With the MailerLite email segmentation feature, you can easily divide users into multiple groups.
For example, you can have separate customer retention and conversion mailing lists. Of course, you can use other criteria to create groups.
Here's a list of all methods you can use to divide your subscribers:
By interest

—You can create separate

MailerLite email marketing

campaigns depending on your subscribers' interests or behavior. With the help of

tagging

, you can add labels to divide your website visitors based on, say, the type of links they click on.

By engagement

—Monitor whether your subscribers open and engage with your messages and tailor

promotional emails

to their behavior.

Through signup forms

—You can use the web forms, pop-ups, and landing pages you create with this

email autoresponder

to monitor where your subscribers come from.

Using automation

—With the

MailerLite automation

feature, you can set up link triggers based on specific actions to create new segments. You can set triggers for an

automatic email response

the same way.

By geographic location

—See where your subscribers are based and check their time zone to deliver your emails at the right time.

By combining segments

—You can choose several of the methods above and even create custom segments. You can

generate leads

with a highly targeted

email campaign based on completely custom criteria

.
Integrations
The MailerLite integration list is impressive. With 127 native integrations at the time of writing, one of them being Zapier, you can find basically any type of service.
A clever way to attract more customers is by offering them special deals on your services. You can send emails with discounts with the MailerLite Coupon Carrier integration.
You can also connect with Shopify, PayPal, HotSpot, and many others. What's more, MailerLite integrates with Automate.io, which gives you access to 200 more apps.
Last but not least, you can connect MailerLite with WordPress. It's one of the best WordPress autoresponder services. It allows you to add a newsletter, signup form, or pop-up created with MailerLite directly to your WordPress site.
Templates
MailerLite provides templates for newsletters, websites, landing pages, pop-ups, and surveys. They are customizable, professional, modern-looking, and, most importantly, free. Our only complaint is that there could be more of them.
What's more, you can find some of the best autoresponder email examples for any occasion—welcome emails, invitations for webinars, product review, re-engagement, first purchase follow-ups, and more.
Email Automation
Automation is key for the performance of every email autoresponder. As such, we paid special attention to this aspect of the software during our MailerLite review process.
Luckily, MailerLite excels in this area. It offers automated workflows, workflow triggers, and even automation history so you can track and repeat your previous activity.
With the triggers, you can send autoresponse emails after certain actions or on specific dates. For example, you can schedule purchase follow-up emails to improve your sales.
Best of all, MailerLitre organizes all these features in a neat interface for easier management.
Split Testing
The MailerLite app provides A/B testing. It's somewhat limited but works like a charm.
The software lets you send two versions of an email to determine which approach works better. You can test different elements of the emails, such as their subject, content, or sender name.
By default, the MailerLite autoresponder sends the two email variants to half of your mailing list, then sends the winning one to the rest. Of course, you can change this and set different rules.
Analytics & Reporting
In addition to A/B testing, the software offers other ways to evaluate your email marketing efforts.
MailerLite can review the performance of your campaigns, providing detailed reports on user behavior and engagement. These include the number of opens, clicks, unsubscribed users, spam complaints, and bounces. You can also see click maps and open rates by location.
Plus, you can create surveys and send them to your subscribers to collect specific data. Lastly, if that's not enough, you can connect MailerLite with Google Analytics.
What We Disliked
Although it's among the best autoresponder software in 2022, a few things keep the MailerLite app from being perfect:
Underwhelming delivery rate

—It's not bad, by any means; it's just underwhelming

compared

to some other

autoresponders

we've reviewed.

Could use more templates

—They are free and professional-looking, but you don't have a rich choice.
Plans & Pricing
Calling MailerLite a cheap autoresponder is an understatement. Even better, it has a free plan and a 14-day free trial for its Premium subscription.
MailerLite Support
Another notable aspect of this automated reply email software is its great support. For starters, it has an extremely comprehensive knowledge base. It includes well-categorized articles and video tutorials that cover everything you need to know and more. It even offers an email marketing guide that shows you how to use MailerLite for maximum efficiency.
If you can't find an answer to your question there, you can contact MailerLite customer service via the 24/7 live chat or ticketing system. Both channels are available regardless of your subscription plan. Best of all, the agents are fast, knowledgeable, and very helpful.
MailerLite User Reviews
Many customers deem MailerLite the best free autoresponder of 2022. Apart from some minor ease of use issues, users just can't seem to find anything wrong with the service. They're satisfied with the free plan, overall pricing, customer support, automation, interface—you name it, they love it.
But even more impressive is that almost every MailerLite review on Reddit is positive. Customers recommend it to others, praise it for its affordability and ease of use, and prefer it in comparison with other solutions. We'd even go as far as saying it's the best autoresponder according to Reddit users.
Is MailerLite Worth It?
MailerLite is a comprehensive email marketing solution. It can help you attract and retain customers, improve user engagement, and manage email marketing campaigns with ease.
Plus, it has tons of positive MailerLite reviews by satisfied users and a free plan, so you can try it without worrying you'll waste your money.
MailerLite Alternatives
The service is great, but there are plenty of other valuable alternatives. Check out how it stacks up against them below.
MailerLite vs MailChimp
Many people use MailerLite as an alternative to MailChimp. MailerLite is the go-to budget solution for smaller businesses, but there are still aspects where MailChimp thrives.
For instance, MailChimp offers handy extras like SMS marketing and more report options. Plus, it's better for scaling companies. It's more expensive, but it also offers more advanced functionality.
MailerLite vs GetResponse
This comparison is very similar to the previous one.
Like MailChimp, the GetResponse autoresponder is pricier than MailerLite but offers more features. MailerLite fights back with affordable prices, a free plan, and website-building capabilities.
MailerLite vs AWeber
AWeber is quite similar to MailerLite, but it's slightly more expensive. Plus, its free plan allows for only up to 500 subscribers. Still, there are certain areas where it outperforms MailerLite.
For starters, it offers 700 templates. Additionally, it uses AMP for emails and has more subscribe and import options.
The rest of the features of the two solutions are quite similar. Both have functional WordPress autoresponder (and many other) integrations and responsive design.
Our Final Verdict
This concludes our MailerLite review for 2022. MailerLite is possibly the best email software in its price range. It delivers on all fronts, with a decent feature set and incredible ease of use. Most importantly, it offers a comprehensive free plan.
FAQ
What is MailerLite used for?
MailerLite is an email autoresponder with a website and landing page building functionality. Its primary purpose, though, is to help you automate your email campaigns. With it, you can send automatic emails to your subscribers in response to certain actions, like clicking a link or making a purchase.
How much does MailerLite cost?
Its starting price is $10 per month for up to 1,000 subscribers and unlimited emails. Better yet, it offers a completely free plan. See the full pricing information above in this MailerLite review.
Is MailerLite better than AWeber?
These are quite similar in terms of features, but MailerLite is much cheaper. We'd say that's enough to tip the scales in favor of MailerLite.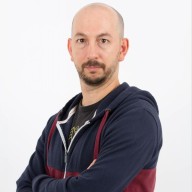 Nick Galov
Unaware that life beyond the internet exists, Nick is poking servers and control panels, playing with WordPress add-ons, and helping people get the hosting that suits them.
Leave your comment
Your email address will not be published.