Hunter Review—Something for New and Advanced Users Alike
With its sheer simplicity, Hunter is the perfect lead generator for newcomers in digital marketing. It's a quick and effective solution with a narrow focus that even advanced users can enjoy. To save you some time, we tested its features, read through numerous Hunter reviews, and even investigated its competitors. Read on to see whether the software lives up to the expectations.
CRM:
Through intergrations
Reporting & analytics:
None
Integrations:
Six, Zapier included
Key features:
Ease of use, free plan, good support, domain search functionality
Visit Website
Best for:
UNPARALLELED EASE OF USE
Strengths
Free plan

Good support

Extreme ease of use

Solid domain search feature
No analytics

Few advanced features
One of the biggest obstacles in online marketing is the initiation of consumer interest.
When gathering a high volume of leads for your purchase funnel starts looking like an impossible task, services like Hunter step in to help you.
But how to use their full potential to generate qualified leads?
Is Hunter the best solution on the market and is it suitable for your business?
We answer these and other questions in our Hunter review below.
What Is Hunter?
Hunter is a B2B lead generation program that can also be used to create email campaigns. Unlike some other marketing software, it doesn't rely on co-registration advertising (using other organizations' subscriber base). Instead, it simply gathers company emails from websites.
Since it's incredibly simple, it's best suited for digital marketing newcomers or people looking for a one-time solution.
Hunter Best Features
Being one of the top B2B lead generation solutions and a very straightforward one, Hunter's most useful features stand out.
Let's see what the software has to offer.
Domain Search
This tool's main function is to show you the email addresses linked to a certain website. Simply enter a domain name, and Hunter will give you a list of all contacts related to it.
It is somewhat similar to the еmail finder, which we discuss next in our detailed Hunter review.
With the domain search, you can also add the email addresses you find to your lead generation database or export them as a CSV file. If the company is big enough, the contacts will be sorted by department.
Best of all, with the Gmail Hunter integration, you can email your leads in bulk.
Email Finder
As we mentioned above in the Hunter.io review, this tool is similar to the Domain search. The difference is that instead of a list of contacts, you can find the email of one concrete individual.
Imagine the following scenario:
You've met somebody at an event and want to add them to your contact list but didn't get their email. With the email finder, you can just insert their name and company domain, and voila—you have their details.
While you do need to know the exact name of the person, this is quite a useful function when you're unsure how to get in touch with someone.
Email Verifier
Big bounce rates can be a serious issue for your email campaign. Luckily, this Hunter lead generation helper is here to prevent bounced mails and boost your hunt for high-quality leads.
Out of all features praised by users in Hunter reviews for their straightforwardness, this is by far the easiest to use.
All you need to do is type an email address, hit the verify button, and you'll see whether it's valid or not.
Campaigns
Hunter.io can also serve the purpose of an email campaign service. In just a few clicks, you can create simple but efficient Hunter campaigns.
All you need to do is come up with an email subject, text, and a follow-up, then choose the mail recipients.
You'll still need autoresponder software if you want to create advanced campaigns, but this is a good starting point.
Plugins
Another thing that sticks out with this app are the Hunter plugins for Chrome and Google Sheets. They both do an excellent job at helping you gather email addresses.
They're also convenient and quick—even more so than the website, which is already pretty fast.
Integrations
Hunter.io offers only six native integrations.
We already mentioned the Gmail integration above in the Hunter review. The rest are all CRM services.
While they're not that many, it's a solid selection of solutions: you can connect with Salesforce, HubSpot, Pipedrive, and Zoho. These apps can help you improve the customer relation and customer retention aspects of your business.
Hunter also has a custom API for more advanced users and a guide that will help you figure out how to use this Hunter.io feature.
Best of all, Hunter integrates with Zapier, which adds another 1,500+ integrations to the mix.
There is a catch to that, though.
Zapier is not particularly easy to use, especially if you want to create an integration yourself. That's why we'd prefer to see more native integrations.
What We Disliked
This simple app has plenty of upsides. But before we decide whether it deserves a place among the best lead generation companies of 2022, let's take a look at the Hunter problems we encountered while testing it.
Few native integrations

—Not only are they not abundant, they mostly cover

CRM

. We'd like to see more integrations for other software.

No analytics

—The service doesn't come with an

analytics engine

. This functionality is often discussed in

reviews

of

Hunter

and other services alike, as it can give one company an edge over another. Its lack definitely puts Hunter at a disadvantage.

No advanced features

—If you need

full page lead generation

,

online surveys

,

dedicated landing pages

, or other advanced tools, you might want to look elsewhere. While Hunter does the job, it's still pretty simple

lead generation software

.
Plans & Pricing
The more advanced Hunter plans cost quite a bit, but the free solution would be sufficient if you own a small business.
All paid Hunter pricing plans include domain searches, premium campaign features, and priority customer support. The price of the plans varies depending on the number of searches and verifications allowed.
This means that you don't have to pay cost per mile (or cost per thousand), cost per click, or cost per action—charging methods commonly used in digital marketing.
If that still isn't enough, you can contact Hunter to negotiate the terms of a tailor-made package.
Hunter Support
Despite its enviable ease of use, this program still has a sizable help center.
Better yet, nearly every tool comes with a tutorial. That alone is usually enough for you to get started. But if you still have any questions, you can get in touch with the Hunter customer service team.
Not only are they available for live chats Monday to Friday, but their replies are also quick, informative, and kind at the same time. You can contact them through the ticketing system even if you haven't signed up for the service.
Hunter User Reviews
Take one look at user ratings on sites like G2 and Trustpilot and you'll be convinced Hunter is one of the top lead generation companies.
The company holds a 4.6 rating based on over 50 reviews on Trustpilot. The aggregate score on G2 is 4.3, based on over 350 reviews.
While there aren't any full Hunter reviews on Reddit, there are some mentions of it, most of which are positive.
Users are most impressed with the overall simplicity of the software and how quick and easy it is to generate qualified leads with it.
Of course, we came across some complaints about the service too. Fortunately, they are scarce, negligible, and left mostly by people who still love the service as a whole.
The entirely negative Hunter reviews are few. Some users couldn't find the email address they were looking for, while others complained about the price of the advanced plans.
The latter is unsurprising, given the small number of searches and verifications the free plan allows.
Is Hunter Worth It?
Although we noticed some shortcomings of the software while testing it for this 2022 Hunter review, we were still impressed.
It's mostly intended for users who are looking for a no-frills solution that can generate a high volume of leads in no time.
If you fall under this category, we have no doubt you'll love its simplicity and speed.
Hunter Alternatives
Hunter offers a good, simple way to grow your sales funnel, but the software is not without its flaws. That's why we prepared a list of some of its most popular alternatives.
OptinMonster vs Hunter
Another lead generation software, OptinMonster, approaches this issue from a different angle. As its name suggests, it helps you create captivating opt-in pages in minutes.
While it's one of the best lead generation tools, it's not as good as Hunter in gathering emails. OptinMonster's specialty is inbound lead generation.
It is also worth noting that OptinMonster is the more advanced and cheaper solution overall. However, it doesn't have a free plan, so it all comes down to your preferred form of advertising and budget.
Hunter vs Lead Forensics
These two apps have completely different functions. Lead Forensics is primarily a web visitor tracking software, while Hunter.io is a lead generation software above all. You can even use them in conjunction.
Both are rather expensive, but Hunter.io has a free plan.
Hunter vs Leadpages
Just like it was with the previous comparison in this Hunter review, these two solutions are very different.
Leadpages is a landing page builder that also happens to have some autoresponder features. The only way Hunter comes close to that is with its campaign creation tools.
Both are expensive, but if you can afford them, you can use them together with great efficiency.
Hunter vs Snov.io
Finally, Snov.io is a direct alternative to Hunter.io. While Hunter is one of the easiest solutions of its kind, Snov.io has a feature set that's hard to beat.
It even threads into autoresponder grounds, letting you set up simple email campaigns and perform split tests.
Both of these have a free version but can also become quite expensive quickly. Still, this is a point in Hunter's favor—Snov.io's advanced plan is more expensive, and Hunter's free plan is a bit better.
Besides that, we'd give an advantage to Snov.io.
Our Final Verdict
There's a lot to love about Hunter. It's straight to the point, it's simple, it's fast.
Although it only excels at one niche—helping you generate leads, it does this perfectly. Plus, the number of tools it has for this purpose is staggering.
And with the numerous integrations available through Zapier, you'll be able to build relationships and close deals with customers with ease.
FAQ
Hunter is primarily used to generate sales leads. It does this by helping you fetch emails from business websites, increase your brand awareness, and build trust with your audience.
Thanks to its basic email campaign creation settings, you can also use it for continuous advertising.
It's a paid service with a free plan. Although the free package is rather limited, it could be sufficient for smaller companies.
Just keep in mind that the premium features are only available for paid plan users.
How much does Hunter cost?
Its price depends on the plan you sign up for, as well as the contract length. It can cost anywhere between $34 per month and $399 per month.
For the full list, check out the pricing section of this Hunter review above.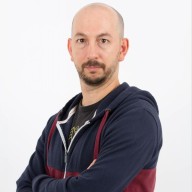 Nick Galov
Unaware that life beyond the internet exists, Nick is poking servers and control panels, playing with WordPress add-ons, and helping people get the hosting that suits them.
Leave your comment
Your email address will not be published.