A Comprehensive 2022 E-goi Review
Edited by
Denitsa Pilkova
You'll hardly find an autoresponder as versatile as this one. Even the hardest to please users seem to have a hard time finding any major downsides. Join us as we dive deep into all the software has to offer and answer all your pressing questions in the ultimate 2022 E-goi review!
Maximum subscribers:
1,000,000+
List segmentations:
Numerous
Reporting & Analytics:
Advanced
Visit Website
Best for:
VERSATILITY & ANALYTICS
Strengths
Wide variety of features

Unlimited emails with each plan

Good analytics

Solid customer support
Interface language errors
Email marketing won't be losing its importance as an integral part of online advertising any time soon.
Which is why you need versatile tools to get you closer to your goals and objectives.
E-goi delights in all this, as its purpose is exactly that—to provide you with a variety of advertising methods to promote your cause and reach the desired outcomes in efficient and wholesome way.
On paper, this gives it a serious advantage over other autoresponder software. However, it also begs a series of questions.
Is it really any good?
Does this build as much trust as it looks at first sight?
That's exactly what we're going to find out in this E-goi review!
What Is E-goi?
E-goi is an autoresponder that breaks the mold and covers a lot more than just email marketing.
It's not among the easiest to use platforms but if one allows for a bit of time to get used to it and learn how it works, it makes for an invaluable helper in various marketing ventures.
Thus, the service is suitable for nearly everyone, especially those in need of versatility and unlimited emails.
E-goi Best Features
Being one of the most versatile autoresponders on the market, we can only hope to cover a portion of its numerous features.
So here are the most notable ones:
Landing Page Builder
Since it's one of the most prominent features E-goi boasts in its portfolio, it's probably a suitable place to start, right?
The software comes with a WYSIWYG (what-you-see-is-what-you-get) drag-and-drop landing page builder. It's easy to use, as it'll guide you through the whole process while allowing you to do the desired customizations and tweaks.
Similarly to other autoresponder software, it lets you create a page from scratch, from an existing template, or by importing your own design. Despite being simple, it has an abundance of objects you can create and options you can set for each of them.
Push and Web Notifications
Most automated reply software sends an email if a customer missed one of the steps while going through your sales funnel, such as completing a purchase.
With E-goi, however, you get so much more than that—for example, you can also send your users smartphone or web notifications. We'll agree with the majority of E-goi reviews here: this certainly sets the service apart from other similar software.
RSS to Email
If your website has lots of new content or newsletters that get published regularly, you'll be delighted to hear that this email automation tool has an RSS to email feature as well.
With it, you can automatically let your website visitors know that there is new content the minute it gets uploaded. The E-goi app handles this and keeps your email campaign alive by sending customers a follow-up email after a new upload.
SMS Marketing
We've already mentioned that E-goi isn't just about email marketing—instead it offers so many more options for advertising your business and maintaining a strong relationship with your user base.
Among the most prominent ones is SMS marketing (also including Smart SMS) that lets you send a perfectly customizable landing page link to your customers.
The page's look can be designed from scratch or using templates (according to your desires and capabilities).
Integrations
This automated responder has more than 40 integrations, including some of the industry's biggest names—WordPress, Shopify, Facebook, SalesForce, WooCommerce, among others.
Of course, there's an E-goi Zapier integration as well. We found the Facebook one particularly impressive, as the software integrates with FB's pixels, lead ads, audiences, and articles.
Naturally, the most important one, especially for customer relation, is the E-goi WordPress integration. Other than improving your CRO, it can help generate leads by setting up web forms, push notifications, subscription bars, and much more.
Templates
As it usually happens with other automatic email response software, E-goi doesn't have that many templates.
To be precise, this WordPress autoresponder has around 20 templates for each major landing page category. Still, it's not that low of a number, especially considering that the great E-goi designs cover most advertising needs.
Email Automation
Automated workflows are the main point of interest in any autoresponder review and E-goi delivers stellarly.
For starters, the devs have made the entire process relatively simple to execute. Not only are there numerous templates, there's also a visual workflow so the entire setup is easy to understand and implement.
Every automation process starts with workflow triggers to which you can then add certain actions and connect them in a nodular fashion.
If you've previously used any other autoresponse software for emails, you'll find it all very familiar.
However, what makes the E-goi email automation process stand out from the rest is that you can use it not just for email but in various other cases—send notifications, voicemails, even SMS, etc.
Split Testing
In order to be sure your promotional emails are doing well and your continuous advertising plan is working, you should perform split tests on the regular.
Of course, this email marketing tool lets you do this by comparing at least two E-goi campaigns for you. The winner can then be determined either by opens, clicks, unique opens, or unique clicks.
Another great thing about this feature is how you can test more than two campaigns at a time as well as how much it helps with its amazing email segmentation.
Analytics
With all the E-goi pro tools already covered, it really shouldn't come as a surprise that it also offers great email analytics. These will help immensely in numerous ways, but especially with customer retention and mail list building.
Note that the reporting here doesn't just cover E-goi email campaigns but also those related to SMS and push notifications. It can show you details about the behavior of each subscriber, track their geolocation, and even click maps.
Better yet, it even lets you know which parts of your automation processes are most and least effective. Moreover, E-goi has various deliverability tools that will keep your delivery rate great at all times.
What We Disliked
It's obvious that E-goi is an excellent autoresponder.
However, if it wants to be in the running for the best autoresponder of 2022, it needs to take care of the following:
Parts of the website/app are in Spanish

—At least this is the case at the time of writing this

E-goi review

. However, that mostly applies to some of the templates' content, so it's not that big of a hurdle and should be easy to fix.
Plans & Pricing
For what it's worth, E-goi is a fairly cheap autoresponder overall.
Not only is there a free plan, there are a number of ways in which you can get a discount from E-goi for any of the paid options. For instance, by subscribing for half a year, a year, or two years in one go, you can get from 5% to 25% discount, respectively.
Plans
E-goi Support
E-goi boasts a sizable knowledge base, albeit a bit messy at times. All the same, you can still get the hang of it pretty quickly if you allow some time to adapt and learn.
The service even has its own official Udemy course that will show you how to use E-goi in no time (especially useful if you're a newcomer).
By having an account, you gain access to the live chat feature as well as email support.
After reading many reviews left by E-goi users and performing our own research by contacting the CS reps, we can safely say the E-goi customer service is helpful, informative, and responsive.
The support team is kind, communicative, and ready to help you with any issue you might have in a very short notice.
E-goi User Reviews
E-goi is not that well-known service, so the internet is not overflowing with reviews for it.
However, those that do exist are highly favorable, praising the autoresponder for its functionality, solid price, and versatility.
The only issue occasionally mentioned is about the ease of use, as the service is deemed not that effortless to operate with if you're a newcomer.
Onthe other hand, those with prior experience don't have any problems with it; our testing team, composed of professionals with various levels of experience didn't either. That leads us to think that if one takes the time to learn a bit about its ways, they should be able to use it to its full potential in no time.
Is E-goi Worth It?
In short—yes.
Our 2022 E-goi review aims to provide you with impartial, truthful, and detailed information, and to leave all the conclusions and evaluations to you.
But we must admit hide that we were left mightily impressed by what the service has to offer. Sure, its interface is a bit troublesome at times, which might be somewhat off-putting for new users, but this is a great automated responder nevertheless.
It's affordable, lets you send as many emails as you want, and it even covers a wide range of features, much more than one could possibly expect.
E-goi Alternatives
In case you aren't satisfied with (some of) this software's characteristics, this next section is for you.
To give you the full picture, we've compared E-goi to other autoresponders, thus hoping you'll be better informed and can more easily find a better match for whatever you need.
E-goi vs MailChimp
These two are pretty similar.
Both have a decent free plan and a wide variety of features, though MailChimp is more centered on ecommerce.
E-goi is slightly more versatile, MailChimp is cheaper.
However, unlike the former, the latter doesn't let you send unlimited emails. It goes back and forth like this.
E-goi vs GetResponse
The GetResponse autoresponder doesn't have any free version, which is a huge downside.
Even worse, you need to pay for a higher tier to be able to access the automation feature. Still, there are Android and iOS versions, something that E-goi doesn't provide.
GetResponse may also be a bit easier to use, although not by a wide margin. It, too, has loads of features, but working with SMS is not one of them, giving E-goi a slight edge.
E-goi vs AWeber
AWeber packs a whole lot of templates and supports AMP pages.
It's filled with interesting features, some of which you can't read about in any E-goi reviews. However, it works best as a software for small businesses due to its simplicity and pricing model.
Final Verdict
E-goi is seriously impressive!
The software is versatile, packed with a bunch of useful features, offering a lot at a very reasonable price.
If you can put in the time to learn how to use it, you certainly won't be disappointed even one bit.
FAQ
It's most commonly used for multiple forms of digital marketing—with it, you can take care of email and marketing automation, use SMS as an advertising tool, send push and web notifications, and so much more.
E-goi is not the easiest autoresponder to use. However, the company provides all kinds of resources to make the learning process quick, easy, and effortless—for starters, if you want to learn more, take a look at the official Udemy course listed above in this E-goi review.
Is E-goi better than Aweber?
Yes, though that is if you need all of its features. It definitely boasts a wider offering than its competitor, with much more versatile features. However, AWeber has a larger variety of templates available to its users.
Whether it is the best email software depends on your personal preference and your needs. We can definitely say it's among the most versatile and resourceful tools on the market. The amount of different things it can do is incredible.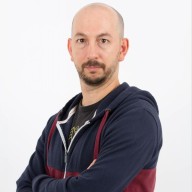 Nick Galov
Unaware that life beyond the internet exists, Nick is poking servers and control panels, playing with WordPress add-ons, and helping people get the hosting that suits them.