Skillshare Review—Everything You Need To Know
Edited by
Denitsa Pilkova
Skillshare has more than 30,000 courses on a vast range of topics. Its superb course structure and affordable rates make it great for individuals and businesses alike, but is its content equally good across the board? Read our Skillshare review below to see for yourself.
Number of Instructors:
6,000+
WORKS ON:
iOS
Edge
Opera
Chrome
Safari
Android
Firefox
Visit Website
Strengths
30,000+ courses

Comprehensive and diverse

Good online reputation

Offers scholarships

Provides full transcripts
No certifications

Lack of quality control
In today's ever-changing environment, lifelong learning is the new sexy.
This is where online services such as Skillshare come into play.
According to our research and hundreds of other Skillshare reviews, the platform has around 8 million users worldwide.
This speaks to the tremendous need for continual learning and liberalization of educational content—things that are among Skillshare's core values.
Let's see more of its main characteristics.
What Is Skillshare?
Skillshare is one of the most popular online learning providers as of 2022. It offers more than 40,000 courses on everything you can think of—from creative skills and time management to graphic design and web development.
In this thorough Skillshare review, we lay out the main course categories and discuss them in detail. Then, we analyze some of its most successful classes, teachers, and overall course structure.
Finally, we analyze its pricing and judge the quality of Skillshare products.
Skillshare Course Categories
This popular learning platform puts a large and diverse range of online courses to help people develop relevant and new skills for their respective domains.
All Skillshare courses are organized into categories, which we discuss below.
Business
This major category includes areas such as entrepreneurship, business analytics, freelance, leadership, management, and marketing.
Among its most popular classes, we can mention:
This generous library of Skillshare business courses aims to improve understanding of key analytics and gives insights into social media marketing.
It also develops management skills and boosts your capacity to generate sales.
Creative Writing
Creative work is among the platform's main specialties.
This category focuses on writing, delivering unique tools and tips to improve the creative process.
These are some of the most praised classes in online Skillshare reviews:
The Creative Toolkit: 6 Techniques to Spark Original Ideas—Esteban Gast (writer, host, and speaker)—9 lessons (59m)
Creative Writing: Crafting Personal Essays with Impact—Roxane Gay (writer and editor)—11 lessons (1h 1m)
Write Your Screenplay: The Craft of Story, Structure, and Script—Joshua Dickinson (writer, director, and actor)—15 lessons (58m)
As you can see, these classes cover the basics of creative writing and provide advanced practical knowledge.
They focus on cultivating originality, nailing down the basics of storytelling, and establishing a solid structure for your novels or essays.
Design
Whether you're interested in graphic or web design, Skillshare gives you more than a simple masterclass. It provides a whole suite of different courses and projects that help you supercharge your design skills.
Let's see some of them:
Graphic Design Basics: Core Principles for Visual Design—Ellen Lupton (author and educator)—9 lessons (36m)
Dynamic Brand Identity: Designing Logos That Evolve—Paula Scher (partner at Pentagram)—11 lessons (1h 12m)
Psychology in Web Design: How to Create a Hero Section That Converts—Rinaldo Ugrina (UX auditor)—10 lessons (56m)
These courses are a great way to enhance your skills via e-learning.
Skillshare's academy offers you the fundamentals of visual design, helps you with brand identity and logo creation, takes you through the most important aspects of UI and UX design, and discusses how users react psychologically to your web pages.
Photography & Film
Yet another creative endeavor Skillshare can assist you to explore. If you're a photographer or a filmmaker, you can find actionable insights on how to perfect your craft.
And if you're just starting, the platform comes to the rescue with powerful courses for beginners.
Here are some examples of Skillshare tutoring materials:
Skillshare is responsive to its students' real needs and constraints.
The instructors help you create impactful films on a budget, teach you how to make the best out of your iPhone camera and tell powerful stories with the aid of colors and contrasts.
Fine Art, Music & Animations
Skillshare is an autonomous platform that employs real instructors, among which successful artists share their knowledge with the world.
Whether you love fine arts, animations, or music (or perhaps all three), you will most likely find what you need. Here's the proof:
Watercolor Your World: A Meditative Approach to Painting Landscapes—Rosalie Haizlett (nature illustrator)—16 lessons (42m)
Learn How to Mix Music with Young Guru—7 lessons (53m)
Animating in Procreate: Simple Steps to Create Awesome Animations—Danni Fisher-Shin (animator & illustrator)—16 lessons (1h 10m)
Even some Reddit users commenting on the best Skillshare classes for fine arts attest to the platform's usefulness: "It's better for learning specific skills (botanical drawings, acrylic pouring, character design, etc.)."
Apart from these perks, the courses help you enrich your music knowledge and enable you to create impressive animations and illustrations.
Web Development
As you can see from our Skillshare courses review, this provider is very up-to-date and tech-oriented. Besides assisting visual creators in their journey, the service also covers the needs of ambitious programmers, designers, and tech aficionados.
These are some of the most relevant courses on web development:
Website Development With Python & Flask—Jack Donaldson (game designer and programmer)—20 lessons (4h 9m)
HTML & CSS Coding for Beginners: Build your own portfolio!—Chris Dixon (web developer)—25 lessons (2h 45m)
Build a Highly Converting Shopify eCommerce Store in 90 Mins—Alex Huston (coach)—10 lessons (29m)
Lifestyle & Productivity
We couldn't end this section without discussing the Skillshare coaching services for increasing productivity and well-being.
Here more than elsewhere, the range of courses is extremely wide and diverse.
Let's check out several examples:
How to be Happier—Stoicism Masterclass—Ali Abdaal (doctor and YouTuber)—14 Lessons (1h 27m)
Gardening 101: A Guide For Growing & Caring For Plants—Geraldine Lavin (herbalist and farmer)—10 lessons (46m)
Meditation 101: Spark Joy, Peace, and Creativity in Your Daily Life—Dandan Liu (filmmaker)—26 lessons (2h 26m)
The courses in this category can give you valuable tips for everyday activities and hobbies such as cooking, gardening, or interior design.
However, Skillshare also delivers top-notch pieces of wisdom from human psychology, self-improvement, and philosophy.
Skillshare Best Courses
To give you the best possible insights into what this service offers, we looked into its most popular courses.
The following are considered to be the most valuable ones on the platform, according to customer feedback, ratings, and Skillshare reviews.
We didn't include course category as a factor in our analysis, so you'll also find diversity and multidisciplinarity in this list:
1. Find Your Style: Five Exercises to Unlock Your Creative Identity—Andy J. Pizza (Illustrator, Designer & Podcaster)—13 lessons (1h 13m)
Although Andy's primary specialty is graphic design, the knowledge acquired from this course can be applied to any creative endeavor. It focuses on general strategies and guidelines you can follow to enhance your creativity and work output in your respective domain.
The course contains 226 projects for individual homework. With over 52,000 students at the moment of writing this Skillshare review, it's suitable for all levels of experience.
If you complete it, you might expect improvements in the following areas:
Creative identity

Self-define work standards

Putting creativity into practice

Development of visual vocabulary
2. Art Journaling for Self-Care: 3 Exercises for Reflection and Growth—Amanda Rach Lee (Artist)—6 lessons (40m)
This is a rather unique course that focuses on self-reflection through a process called "art journaling." The reason why we include it in our Skillshare 2022 review is that it boasts over 26,000 online students and no less than 93 projects to do by yourself.
It addresses all levels of experience and is meant to develop:
Self-reflection on one's past, present, and future

Using scrap paper and Washi tape for self-reflection

Self-exploration and introspection at all levels

Mixed-media art usage for the expression of one's feelings
3. Start Your Creative Career: Build a Sharp, Smart Online Presence—Sonja Rasula (Entrepreneur)—7 lessons (48m)
When it comes to online business management, this one is usually the go-to choice for starting entrepreneurs.
Sonja Rasula from Skillshare invites you to take stock of your business situation and turn your gig into a successful enterprise.
The course has gathered more than 26,000 students so far, puts 24 project ideas at your disposal, and aims at improving the following abilities:
Reading and interpretation of business metrics

Creating a "Brand Bible" for your business

Acquiring web design skills

Leveraging social media
4. Fundamentals of DSLR Photography—Justin Bridges (Photographer)—12 lessons (1h 19m)
As the name suggests, this course will teach you how to make the best use of your DSLR camera and take outstanding photographs.
There are more than 117,000 students enrolled in this class, with a target audience consisting of beginners.
Further, this Skillshare masterclass comes with 299 projects for your free time and targets:
Balancing shutter speed, aperture, and ISO

Freeze and blur motion

Controlling background blur via aperture

5-minute photo editing
5. How to Study for Exams—An Evidence-Based Masterclass—Ali Abdaal—36 lessons (4h 30m)
The main objective of the course is to teach you the most effective and scientifically validated study methods. It boasts extremely positive Skillshare reviews.
You can find over 61,000 students enrolled in this class, which addresses all levels of experience and adds 20 homework projects to your portfolio.
The class covers the following areas:
Using Feynman Method, Active Recall, and various note-taking strategies

Mastering Spaced Repetition, Interleaving, and other memory techniques

Maintaining focus while studying

Developing motivation and discipline
6. Digital Illustration: Learn to Use Procreate—Jarom Vogel (Digital Illustrator)—10 lessons (1h 17m)
Jarom Vogel teaches over 168,000 how to get started with Procreate and create awesome digital illustrations. This is one of the most comprehensive Skillshare products, with 915 projects attached to it and catering to beginner artists.
After completing it, you'll be able to:
Set up your first canvas

Use the select tool, brushes, and erasers

Create and organize your layers

Add color, texture, and effects
Skillshare Course Structure
As we alluded to earlier in our Skillshare review, the platform is based on principles that are fairly similar to Reddit's.
Anybody can upload educational content on the platform without needing professional accreditations or in-house requirements such as a Skillshare certificate.
However, the system incorporates a "natural selection" mechanism to separate the wheat from the chaff based on customer feedback. Students judge the quality of a given content and attend classes differentially, facilitating the rise of high-quality courses.
These courses are usually made by Skillshare's in-house specialists (Skillshare Originals) or any educators who want to disseminate their knowledge. Among the most renowned ones, we can mention Seth Godin, Susan Orlean, Young Guru, and Paula Scher.
These are usually courses labeled as "Staff Picks"—a watermark that leads you to the most reliable content on the website.
Speaking about content, it's time to see how exactly Skillshare courses are structured and what they include:
Video lessons

—the actual lessons where instructors share their knowledge in video format
About

—a course's summary and the competencies that ought to be developed
Reviews

—here you can find customer feedback, most enjoyed lessons aspects, and to what degree students' expectations were met
Discussion

—an opportunity for more detailed feedback and conversations between users and even between students and teachers
Projects and Resources

—students' workspace for completing tasks and projects and accessing additional resources if available
Transcripts

—the complete content of the lesson in written format
Skillshare Pricing
For starters, the service offers a 7-day free trial for every new member to test it risk-free.
It is enough time to arrive at a purchase decision or cancel before the trial ends if you're left unsatisfied.
If we're talking about the cost of a full Skillshare membership, the quest for finding any pricing information was tedious.
There's no "Pricing" page on the official website, but after extensive research and scrutiny, the Skillshare cost structure looks something like this:
Enjoy access to all content for seven days, during which you can gauge if its offering is worth your money or not
Unlimited access to all Skillshare content without a long-term commitment.
The same as above, but with a discounted monthly rate for year-long access to current and future courses.
There are also packages for groups and businesses who want to expand their qualifications. The fees are slightly lower per team member than the individual plans.
Full access to the platform, with an admin panel that allows you to add and remove members. Keep in mind that once paid, you cannot lower the number of purchased seats, but you can re-assign them if a team member quits or no longer needs access.
You can negotiate a tailor-made fee based on the size of your team and their needs.
Truly large organizations can procure premium access to Skillshare.
The team bundles have certain perks that are missing from the individual plans. They include admin capabilities, dedicated support, mobile-friendly options, custom workshops, or custom-curated class lists.
Finally, if you're a furloughed worker in the UK or a university student, Skillshare allows you to apply for a scholarship.
All you have to do is add your name and email and explain the reason for your application. Skillshare will then inform you via email whether you meet the requirements.
Is Skillshare Worth It?
Taking everything into account, Skillshare is a more-than-decent platform that enables you to learn online, complete and discuss projects, leave constructive feedback, and actively engage with other users.
It functions on the basis of an "educational free market," which doesn't require formal certification to share knowledge and expertise.
The price of Skillshare is also reasonable, and the 7-day free trial allows you to test the service without paying a dime. The educational offer comprises an extensive palette of different domains, from business to technology and from visual arts to self-improvement.
On the other hand, the lack of formal accreditations and quality control might be a bit problematic for somebody who wants to achieve excellence in a particular domain.
At the end of the day, the service is best used for acquiring specific skills or learning orientation guidelines for certain tasks and subjects.
Skillshare Alternatives
To give you a broader picture of the online education industry, we compared Skillshare to its most reputable competitors
You can check out the results below:
Skillshare vs. Pluralsight
While Skillshare is a more generalistic provider that also focuses on creative work and self-improvement, Pluralsight's main specialization is technology.
In this sense, the latter might be the better choice for programmers and tech-savvies, but the former is easier to use and also offers workshops with its team plans.
Skillshare is also more affordable when prepaid.
Skillshare vs. Total Training
Unlike Skillshare, Total Training has a more restricted offer, with services ranging from customized training to business consultation.
Skillshare is definitely the more popular, comprehensive, and reliable solution, providing great value for money and enjoying excellent customer feedback.
Skillshare vs. MasterClass
These two providers are similar in many respects. They both cover a wide range of topics, boast many courses, and have a bulletproof online reputation.
However, almost all MasterClass instructors are A-list, while Skillshare is more democratic in this sense.
Skillshare fights back with the provision of a free trial, which can't be said about its competitor.
Final Verdict
As our Skillshare review comes to an end, it's time to recap the main takeaways briefly.
After in-depth research and assessment, Skillshare proved to be a solid choice for creatives, starting entrepreneurs, and tech aficionados. The platform promotes important values such as lifelong learning and liberalization of expertise.
Moreover, it's a pretty affordable solution compared to its alternatives and boasts an engaged community and excellent customer feedback. It very well could be the right solution for avid learners of all types in 2022.
FAQ
Absolutely. Skillshare was founded in 2010 and has a positive online reputation and tens of thousands of satisfied users.
How much is Skillshare all access?
Besides the 7-day free trial, Skillshare Premium can be purchased at $14 per month if billed annually. Read the "Pricing" section above to learn more.
As you can read from our article and hundreds of other Skillshare reviews, the service is known for high-quality courses, credible content creators, and an active community. It's particularly useful for visual creators and graphic designers.
Where is Skillshare headquartered?
Skillshare is headquartered in New York City, US.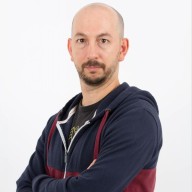 Nick Galov
Unaware that life beyond the internet exists, Nick is poking servers and control panels, playing with WordPress add-ons, and helping people get the hosting that suits them.