What Is ZoomInfo? Find Out in This 2022 Review
Edited by
Aleksandra Yosifova
If you want the best B2B solutions and lead conversion rates in your industry, you can count on ZoomInfo! Constantly updating its info and delivering sales intelligence from all over the world, ZoomInfo makes sure you'll find the right customers and partners for your business. Read our ZoomInfo review below to find out more about the service.
Free report:
Yes, with the free trial
Single report option:
Yes
WORKS ON:
iOS
Edge
Opera
Chrome
Safari
Android
Firefox
Key features:
Search by industry, location or job, massive database, business contact info data, etc.
Visit Website
Best for:
B2B CONTACTS & PROSPECTING
Strengths
Millions of direct dials available

Business and individual email addresses

Free-trial offer

Rich database
Occasionally inaccurate information

Pricing plans difficult to find
If you're a marketer and want to optimize your lead generation efforts while keeping an eye on potential customers, several sales prospecting tools may come in handy. But the choices are endless, so how do you choose the best service?
In this ZoomInfo review, we'll evaluate one of the most reputable and appreciated solutions on the market. Find out everything there is to know about this company from our review and use it to research your potential buyers.
What Is ZoomInfo
ZoomInfo is more of a B2B contact provider and a sales intelligence tool than a standard background check service. The website offers access to a large business contact database and prospecting tools that can be used by any ambitious marketer, salesperson, or recruiter.
Founded in 2000 and headquartered in Vancouver, Washington, ZoomInfo currently has over 20,000 active customers.
The platform provides valuable contacts and job information about people and companies alike. According to some ZoomInfo reviews by users, it is the optimal tool to trace someone who might be interested in your product or find the perfect passive candidate for a job.
Ease of Use
To test how user-friendly and intuitive the ZoomInfo search service really is, we at Web Tribunal navigated through the options listed on the main page. We found the platform very accessible and easy to use.
There's certainly no shortage of information and guidelines on how the company operates and what kind of background information it returns.
You can quickly and seamlessly find the main search options optimized to meet your needs. The main page also displays information about the service, such as the number of companies listed in its database (95M+), from which it extracts 63M+ direct dials and over 100M verified email addresses.
How Does ZoomInfo Work?
The main purpose of ZoomInfo is not to find people for the sake of uncovering their personal information but rather to identify and engage potential buyers in your industry.
The company puts several tools at your disposal to help you connect with clients and pitch high-quality leads.
But what exactly are these features?
Where does the information come from? Is ZoomInfo legit?
Let's see further down:
Search By Industry
This is ZoomInfo's bread and butter. If you want to find promising leads in a specific industry, all you have to do is type in the nature of your business.
Countless phone numbers and emails will pop up on your screen, providing you with valuable B2B insight.
Both people and companies can be accessed via this option, as the engine searches through 38M online sources daily.
ZoomInfo technologies are highly advanced, similar to the smart background check techniques applied by other services.
Search By Location
Another strong point of this platform is that you can find a person or a company located in virtually any country around the world.
From Albania to Uruguay, ZoomInfo provides more than 4.3M c-level contacts (senior-level employees) collected from 50,000+ searchable data points.
With such a large amount of data available, you can easily find contacts with ZoomInfo.
Search By Job Title
While the first two options are available for both people and company lookups, this one does not apply to the ZoomInfo company search option.
But when it comes to finding the right person to convert a lead or close a business deal, this feature is nothing short of the ideal.
Companies Search Directories
This is the place where you can find all the company-related data collected in a coherent and comprehensive ZoomInfo report.
After going through the directory, the database will return a company's industry, location, revenue, and the number of employees.
In the next section of our ZoomInfo review, we will discuss the information ZoomInfo returns about employees and their firms.
What Information ZoomInfo Delivers
When searching for individual contacts, ZoomInfo traditionally delivers two main pieces of information:
Direct dial—individual phone number

Email address
This is the type of contact data that is usually obtained from public records by online background checkers.
ZoomInfo goes a step further and extracts the following information about employees for you (some users share in their ZoomInfo reviews that this is more useful for companies with a large addressable market):
Job title

Location (city and state)

Company name

Company website
When it comes to the ZoomInfo company search option, the information provided is well-adapted to B2B needs. It includes the following details:
Industry

Location—using ZoomInfo's

address finder

Revenue

Estimated number of employees
Apart from this data and the highly accurate Direct Dials and Verified Email Addresses service, ZoomInfo offers more advanced features, such as:
Organizational Charts and Scoops

Hierarchical structure of companies

Investors, funding, and news plus technology alerts and technographics

Lead Scoring—for reaching prioritized leads
Although these are the fundamentals of ZoomInfo's offering, many other services can be accessed through the ZoomInfo app or website. For instance, you can enhance your business via ZoomInfo's Growth Acceleration Platform.
Its data-driven nature allows you to develop a more targeted outreach by analyzing almost 5,000 company attributes and statistics.
Plans & Pricing
The ZoomInfo pricing covers a large range, from a minimum of $99 to thousands of dollars.
Understandable, given that ZoomInfo's services are very diverse and highly specialized—it offers top-notch leads in several industries, such as healthcare, human resources, logistics and transportation, manufacturing, technology, and even security.
ZoomInfo's sales team will provide you with solutions in multiple business domains like sales, marketing, recruiting, account management, and enterprise.
A ZoomInfo free trial is currently available on ZoomInfo.com, so you can try the service before committing to a paid plan.
Since the ZoomInfo subscription fee varies, it is reasonable that the platform offers quote-based plans for its customers. To find out what the price might be for you, contact the vendor.
We didn't find any ZoomInfo discount or coupon available at the time of writing, but services of this sort tend to offer such deals from time to time, so keep an eye out for that.
Support
If you encounter any issue while using ZoomInfo's services, you can count on receiving quick and thorough assistance from its customer support reps. They are available Monday through Friday from 3:00 am-8:00 pm EST. Our impression is that they are extremely kind, knowledgeable, and helpful.
We called the support team via their phone number listed on the website and asked how to delete our ZoomInfo account.
A polite representative answered after several minutes and then guided us through the whole process with patience. They assured us that we can always reach out to ZoomInfo's support crew with future queries.
If you have other less urgent questions regarding ZoomInfo's safe practices or how to delete your information, for example, you can also use email-based support.
ZoomInfo User Reviews
Although the ZoomInfo BBB rating is D-, which is surprisingly low, some other specialized sites rewarded the company with high marks. For instance, G2 credits ZoomInfo with an excellent 4.4/5 satisfaction rating, averaging from more than 4,400 ZoomInfo reviews.
Most users on that platform considered the information provided by the service highly accurate and up-to-date.
However, the inaccuracy in the estimated number of employees for small businesses was among the more common ZoomInfo complaints.
SiteJabber rates the platform quite poorly, too—only 1/5, but that's based on no more than 23 ZoomInfo reviews from 2022. Most of those are objections against the company's efforts to push its products.
That's not the case with ZoomInfo reviews from Reddit, for example. We were pleasantly surprised to find quite a few appreciative and even praising opinions. This means a lot coming from Redditors, who are hard to satisfy and always keep an eye on services' weaknesses.
Is ZoomInfo Worth It?
ZoomInfo LLC is a solid service that helps you spot people and companies that visit your business's website.
It also enables you to gain enhanced control over the data in order to increase your productivity and revenue. It collaborates with five third-party expert partners, ensuring you get the best advisory service available in the industry.
In this ZoomInfo review, we also outlined some of the main weaknesses of the platform—the quote-only pricing and occasional complaints about inaccurate information, especially when it comes to small businesses.
Alternatives of ZoomInfo
What can ZoomInfo tell you? As we've seen from this review, ZoomInfo doesn't provide any criminal background checks or social media reports about people.
Instead, it focuses its search capabilities on relevant contact information for professional purposes.
However, the principle is similar to that of other companies and people finder sites. Let's see what differentiates them:
ZoomInfo vs. TruthFinder
This is a rather strange comparison, given the fact that one platform's strengths are the other one's weaknesses. For example, ZoomInfo doesn't return a lot of personal information—just contacts, email addresses, job titles, and other career-related data.
TruthFinder, on the other hand, conducts extensive investigations, including criminal record reports and other personal background details.
But TruthFinder will not provide you with valuable leads and demand generation tools the way ZoomInfo does. So it all comes down to your needs and preferences.
ZoomInfo vs. Intelius
From public arrest records to reverse phone lookup options, Intelius seems to offer everything under the sun.
But when it comes to providing prospecting insights and B2B contacts, ZoomInfo is certainly unmatched.
Moreover, ZoomInfo's online user reviews are way more positive than those of Intelius.
ZoomInfo vs. InstantCheckmate
Judging by their BBB ratings—A+ for Instant Checkmate and D- for ZoomInfo—Instant Checkmate is the more reliable service.
Even so, ZoomInfo fights back with its highly targeted searches for potential buyers, standing its ground against one of the best people search sites.
ZoomInfo vs. US Search
While ZoomInfo is more of a business solution for people and company searches, US Search is known for its one-off reports.
It uncovers extensive information on people, such as their sex offender status and online identity.
ZoomInfo dominates the prospecting insights and B2B market, but US Search competes for the best people search engine out there.
All in all, these two services couldn't be more different.
Final Verdict
ZoomInfo is definitely worth a try if you're a marketer looking to expand your business capabilities with the help of a convenient and easy-to-use online tool.
Even though there aren't that many ZoomInfo reviews from BBB or other renowned platforms, many users deem it a trustworthy and effective service.
It's a leader among prospecting tools.
FAQ
Yes, ZoomInfo is a completely legitimate company. It delivers on its promises and is not known for any kind of deceptive or shady practices.
Yes. ZoomInfo is even GDPR- and CCPA-compliant. This means it respects both the EU and the US data protection and consumer privacy rules and regulations.
Yes. The security of your data is in no way at risk with ZoomInfo.
How does ZoomInfo get my information?
ZoomInfo is not like the standard background check services. It has its own database that is constantly updated, ensuring high accuracy and no outdated information.
How much does ZoomInfo cost per month?
ZoomInfo offers a free trial version and has quote-only pricing. Subscription fees are not publicly displayed, so you have to contact the vendor to get more information, as we already mentioned in the ZoomInfo review above.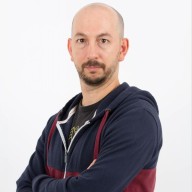 Nick Galov
Unaware that life beyond the internet exists, Nick is poking servers and control panels, playing with WordPress add-ons, and helping people get the hosting that suits them.