ShortStack Review—Build Stylish Landing Pages in 2022
Landing pages, contests, advanced analytics—ShortStack seems to have it all. Will you believe us if we tell you that this multifunctional service is also easy to set up and use? See what else it offers in our detailed ShortStack review that follows.
WordPress integration:
Yes
Key features:
Simple setup, excellent support, free trial, good analytics
Visit Website
Best for:
ONLINE CONTESTS
Strengths
Easy setup

Good analytics

Excellent support

Brilliant contest creation
Few templates

Lack of integrations
We bombard users with pay-per-click ads and online marketing campaigns on every social media platform. This makes it harder to compete for their attention.
Having a good landing page with a killer call-to-action (CTA) can help you stand out. And what better (and easier) way to get one than with a landing page builder?
But how do you choose the best one?
With unique contest creation ideas, numerous positive reviews, a free version, and incredible ease of use, ShortStack is a great start.
Read our full analysis below to see how far it can take you.
What Is ShortStack?
ShortStack is a landing page builder that focuses primarily on building online contests.
Its ease of use, efficient support team, and informative knowledge base make it suitable for everyone.
ShortStack Best Features
ShortStack is full of great features.
In this section of the ShortStack review, we evaluate the ones that help it stand out from other landing page builders.
Easy Setup
The easy setup is the first thing that draws in new users.
To start with, ShortStack has an excellent free trial version—no time constraint and no credit card required.
You're only limited on the number of entries and views of your ShortStack landing page.
Once you sign up, the software will guide you through the first steps. It will give you handy tips all the way through and even provide video tutorials for every new activity.
All of this leads us to the second point, which is...
WYSIWYG Builder
The Campaign builder will be your best friend when creating ShortStack landing pages.
It's a WYSIWYG (What You See Is What You Get) website builder. The final product will look like the campaign you see in the editor.
It also means you can build pages and contests without prior coding experience.
Of course, you can add your own CSS code if you wish.
The ShortStack designer could be more straightforward, but the useful tutorials and numerous resources facilitate the process.
The builder also comes with a short course you can complete before you start.
Online Contests
If we had to pick one feature that helps ShortStack stand out, this would be it.
Judging by the numerous mentions in ShortStack reviews, other users agree with us too.
The platform lets you create all sorts of online contests.
You can make Facebook, Instagram, and TikTok campaigns, asking visitors to upload their photos or videos and then choose a winner. You can even promote your ShortStack contest via Facebook Ads.
Another option is to build quizzes— where participants answer questions for a chance to win something.
There are also giveaways and instant win contests, where the first person to interact with your page wins.
With these creative ShortStack pages, you can increase visitor engagement and boost your sales leads without breaking the bank.
Coupon Codes
ShortStack also lets you create landing pages that ask for people's emails in exchange for a coupon code.
It is an excellent way to attract prospective customers or, at the very least, an ever-growing mailing list.
Email marketing can be incredibly rewarding when done properly.
And with the Mailchimp integration you will have a powerful autoresponder tool at your disposal.
Integrations and Embedding
The only native ShortStack integrations are Mailchimp and Webhook.
The latter gives you access to other email marketing tools and CRM software.
Through it, you can also connect your ShortStack account with Zapier. This would allow you to integrate with all apps supported by Zapier.
But that's not all.
The embed function lets you publish your digital marketing campaign to any content management system (CMS), such as Shopify. This also means that you can upload your ShortStack campaigns to WordPress or virtually any website with HTML access.
It might sound complicated at first, but it's really just a simple copy/paste action.
And ShortStack will walk you through it.
Robust Analytics
We were very impressed with this service's analytics capability.
You can connect ShortStack with Google Analytics and Facebook Pixel or use its native real-time analytics.
The software calculates your views, clicks, and shares and shows which devices your potential customers use the most. Better yet, you can set a date range and check all of these during a particular time period.
But what most impressed us during our review process was the ShortStack email analytics functionality.
The platform gives you excellent insight into the effectiveness of your campaign.
You can see the number of emails you've sent and how many times people opened or clicked on them.
Complete Security
ShortStack also offers several privacy and safety features.
These include GDPR compliance, SSL encryption, and single sign-on (SSO) with the OneLogin integration, which adds an extra layer of security.
What We Disliked
Although mesmerized by the plethora of unique features, we did notice a few shortcomings while testing the service.
Few Native Integrations
As we mentioned above in our ShortStack review, the only native integrations are with Mailchimp and Webhooks.
Although you can use Zapier to access other apps, you have to connect with it through Webhooks, which complicates the process.
Relatively Few Templates
ShortStack has only around 60 landing page templates.
Although they are useful and well categorized, we expected to see more.
ShortStack Pricing
ShortStack Support
A key point in all 2022 ShortStack reviews is the quality of support, and for a good reason. While the setup is incredibly easy, creating a contest for the first time could be a bit overwhelming. Having a reliable tech team to help you is essential.
ShortStack has a rich knowledge base and many tutorials, some of which appear automatically while you're using the service. This can be very useful, as the videos are short and informative, showing you everything you need to know.
Its customer service team is even better.
To check the credibility of these comments, we contacted them ourselves via email and live chat. We were satisfied with the responses and quality of service we received on both.
So much so that we find it hard to say which one is better. Emailing the team is a good idea outside of working hours or for more complicated matters.
Live chat, on the other hand, is a great way to get answers to multiple questions quickly.
ShortStack User Reviews
For this ShortStack review, we read numerous user testimonials to see how others feel about the program. Users appreciate the fact that ShortStack does exactly what it's intended to do—increases their conversion rate and click-through rate.
While we didn't find a dedicated ShortStack user review on Reddit, many people shared their opinion on other platforms. The most common points of praise are its incredible ease of use and the quality of support.
The main complaints about the ShortStack app are regarding the small number of templates and the lack of some more advanced features, such as custom API. The price is also too high for people that don't use the service regularly.
Is ShortStack Worth It?
Absolutely. Focused mainly on creating online contests, it can help you boost your leads and sales.
Thanks to the ShortStack free trial and simple setup, you can try it before subscribing. It's also very easy to use and doesn't require any coding knowledge.
We highly recommend it to anyone looking for a unique approach to lead management.
ShortStack Alternatives
If you're looking for a more traditional approach to building landing pages, one of these alternatives might be a better fit for you.
ShortStack vs Leadpages
The two solutions have quite similar feature sets. Still, we'd give an advantage to ShortStack because of its superior design tools and the option to create contests.
That said, if your budget is limited, you might prefer Leadpages. It is a much cheaper solution made with smaller businesses in mind.
ShortStack vs Unbounce
Unbounce is pricier than ShortStack, but also much more powerful. It has more advanced features like heatmaps, multivariate testing, AMP pages, conversion intelligence tools, etc.
But if you like the idea of creating a contest or don't want to break the bank on a landing page builder, ShortStack is the way to go.
Final Verdict
ShortStack is the best landing page builder for online contests.
It's surprisingly versatile, secure, easy to use, and above all, it just works well. Plus, its great customer support and free version make it accessible for everyone.
ShortStack can introduce freshness to your search engine marketing strategy and help you build unique SEO-friendly landing pages.
FAQ
What is ShortStack used for?
ShortStack is used for designing and creating landing pages, as well as various types of online contests. It can help you improve user engagement and boost your sales.
ShortStack is not a content management system. It's a landing page builder, which means you can use it to create and publish only one type of digital content.
How much does ShortStack cost?
It can cost you anywhere between $79 and $499 per month. There's also a free version, but it's rather limited. Although some users complain about the high price in their ShortStack reviews, the basic plans are affordable and feature-rich.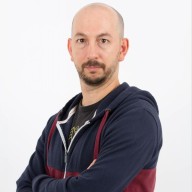 Nick Galov
Unaware that life beyond the internet exists, Nick is poking servers and control panels, playing with WordPress add-ons, and helping people get the hosting that suits them.
Leave your comment
Your email address will not be published.