Behind the excellent price-to-quality ratio of Pagewiz lies great utility and innovation. The landing page generator stands out from the crowd with its feature-rich plans, top-notch security, and incredible ease of use. See how it compares to other solutions in the thorough Pagewiz review below.
WordPress integration:
No
Key features:
Great price, ease of use, easy set up, website hosting, great integrations
Visit Website
Best for:
ULTRA SECURE LANDING PAGES
Strengths
Ease of use

Simple to set up

Website hosting

Solid integrations
Limited visitor count

No WordPress integration
If you want your online businesses to stand out, you need a good landing page. But how do you create one without spending too many resources?
The answer lies in landing page builders—not just any, but the best one. Take Pagewiz, for example.
Whether you need to optimize your website or your app, Pagewiz can give you the tools. It helps you create excellent landing pages quickly without breaking the bank.
We tested the service through and through, compared it to other solutions, and weighed up its pros and cons. Our detailed review reveals everything we found.
Read on to see if it is the right solution for you.
What Is Pagewiz?
Pagewiz is an easy-to-use landing page builder that doesn't cost a whole fortune.
With its user-friendly interface and robust feature set, it's suitable for companies of all sizes and levels of experience.
Pagewiz Best Features
Pagewiz offers a great variety of tools for creating, testing, and hosting landing pages. Here, we focus on the key ones that'll help you increase your visitor engagement in no time.
Ease of Use
The Pagewiz software has a whole lot going for it in this regard. Not only is it simple to use, but it's also surprisingly easy to set up. It's entirely cloud-based, so you'll be ready in a matter of minutes.
After you enter your signup details, it'll take you to the template selection wizard. You can either choose a premade or a blank template and start creating your first landing page.
This is where the Pagewiz designer steps in. It's similar to other website builders in its WYSIWYG (What You See Is What You Get) approach. You can seamlessly create a landing page using the drag-and-drop feature even if you don't have tons of experience.
But Pagewiz adds something for advanced users, too—it lets them implement HTML, CSS, and JavaScript code to further customize the final product.
Templates
Pagewiz has over 100 landing page templates. These are neatly organized into categories based on purpose, color scheme, niche, and more.
Although some other landing page builders offer more, Pagewiz's examples are diverse. Plus, you can try them for free with the 30-day trial.
Hosting
Although it's often neglected in Pagewiz reviews, this is one of the biggest perks of the software. All Pagewiz plans include secure cloud hosting. This means that you don't have to use another service to host your finished landing pages—you can do just fine with this one.
Better yet, you can create unlimited landing pages for your custom domain with Pagewiz.
The only limitation is the number of domains allowed. But don't worry—you get two even with the basic plan.
Split Testing
Pagewiz is great for A/B testing. If you want to perfect the craft of creating a powerful call-to-action (CTA), you've come to the right place.
The software lets you test multiple versions of your page simultaneously. You can see what works best for your site and include it in your digital marketing campaign.
Pagewiz Integrations
You can connect your Pagewiz landing pages with your CRM through the Webhook integration.
On top of that, Pagewiz joins forces with Zapier and offers over 700 other integrations. This allows you to connect Pagewiz with Facebook Ads, Mailchimp, Google Analytics, and other useful solutions.
Analytics
Pagewiz offers solid analytics through integrations and its native tools. You can track your ads' stats and conversion rates and make changes in real-time right from the software.
Plus, as we mentioned above, Pagewiz integrates with Google Analytics and various CRM software. This opens the door for unlimited analytical capabilities.
Security
Pagewiz protects your pages through its robust native features and integrations. For starters, the software ensures safe lead management by storing data on its secure servers. Plus, all plans include SSL encryption.
Pagewiz doesn't offer GDPR compliance by itself. This could be an issue only if your customers are based in the EU. Still, you can handle data in compliance with the regulation by integrating with the tracking software CANDDi.
Privacy is a top priority for Pagewiz, and this doesn't remain unnoticed. Users often praise its security features in their Pagewiz reviews.
What We Disliked
Although Pagewiz comes close to being the perfect landing page builder, it has its downsides. This is what we noticed during our research:
No WordPress Integration
Unfortunately, you can't connect Pagewiz with WordPress.
But at least you can use custom URLs.
Limited Visitor Count
Do you want more sales leads? You'll need to pay up.
The basic plan allows only 5,000 unique visitors. That number goes up to 100,000 with the largest plan, but you might have to upgrade your subscription earlier than anticipated.
Pagewiz Pricing
Landing page generators usually come with a high price tag. We're thrilled to say that Pagewiz is cheaper than most of them.
Even better, there's a free 30-day Pagewiz trial which doesn't even require a credit card. You can try the software with peace of mind.
If you decide to subscribe, you can choose between the following options.
Pagewiz Support
The customer support team is easy to reach, and the help section is informative and well-organized. If you're stuck with some function, you can read one of the quick guides or take the free Pagewiz course.
You'll even improve your search engine marketing skills and perfect your pay-per-click marketing campaign along the way.
You can reach the support team through the ticketing system, live chat, or the Facebook community. As part of our Pagewiz review process, we contacted them via email.
Overall, we were satisfied with the service. We received a reply a day or so later, but we did contact them during the weekend. More importantly, the answer was extremely detailed and polite.
We don't seem to be the only ones who think that. We found a few positive comments about the support team on user reviews sites (not a single Pagewiz review on Reddit, though).
But more on that in the next section.
Pagewiz User Reviews
While conducting the research for this Pagewiz review, we noticed user reviews online are scarce. The ones we did find, though, are raving. People love this software because of its ease of use and simple interface. Some also praise the A/B testing feature and setup speeds.
We came across some negative remarks too. A few users were displeased with the small number of templates and the unintuitive desktop-to-mobile edit feature.
We hoped to get more insight from Pagewiz reviews on Reddit, but we didn't find a single comment about the service there.
Is Pagewiz Worth It?
Saying it's worth it would be an understatement. Pagewiz is a great SEO-friendly landing page generator that will increase your click-through rate in no time. Hell, it might even be the best landing page builder considering its quality-price ratio and ease of use.
While we came across some complaints in Pagewiz reviews from 2022, most of them are neglectable. If you can afford one of the advanced plans, you'll be more than satisfied.
It'll increase the limit of unique website visitors and still won't drain your wallet.
Pagewiz Alternatives
If you think Pagewiz won't cut it for you, consider one of its alternatives below.
Pagewiz vs Unbounce
Unbounce is the best solution in terms of sheer power. It has way more features than Pagewiz, but these come at a much higher price.
Still, if you can afford it, you'll get to test some unique features. Unbounce offers single sign-on (SSO), multivariate testing, heatmaps, and conversion intelligence tools. Oh, and did we mention you can use it to make AMP pages?
Pagewiz vs Leadpages
Everything that Leadpages can do, Pagewiz can do better. Well, almost everything.
Leadpages is primarily optimized for smaller businesses, yet it's more expensive than Pagewiz.
Why?
Because Leadpages is more than just a landing page generator—you can use it to build entire websites.
Still, if you need to optimize a single page, Pagewiz is the better (at least more affordable) option.
Final Verdict
Pagewiz is one of the best landing page builders on the market.
For a reasonable price, you're getting a range of features and ease of use that are hard to trump. You can create, test, and host your landing page—all in one solution.
FAQ
What is Pagewiz used for?
You can use Pagewiz to create, test, and host landing pages. These are some of the most important assets in online advertising and lead generation.
No. Content management systems allow you to create and manage digital content—typically, an entire website.
Pagewiz is a landing page generator. This means you can use it to build landing pages. For its entire range of functions, read the Pagewiz review above.
How many customers does Pagewiz have?
We don't know the exact number of Pagewiz customers. According to its website, the company processes millions of leads each month.
How much does Pagewiz cost?
Pagewiz is one of the cheapest landing page builders. Its price starts from just $25/month and goes up to $199/month. Check out the Pricing section of this Pagewiz review to find out more.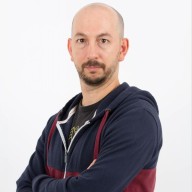 Nick Galov
Unaware that life beyond the internet exists, Nick is poking servers and control panels, playing with WordPress add-ons, and helping people get the hosting that suits them.
Leave your comment
Your email address will not be published.