OptimizePress Review—Or How to Optimize Your Conversion Rate in 2022
Edited by
Aleksandra Yosifova
Affordable, customizable, and effective. These are the main characteristics of OptimizePress. With its drag-and-drop builder, you can create pages and funnels seamlessly. Plus, it offers an attractive price for growing businesses. Read our OptimizePress review for 2022 to find out what the new and improved version includes.
Free:
No, only 100% No-Risk Guarantee for 30 days
Pre-built funnels:
Yes, 250+
Drag and drop editor:
Yes
Visit Website
Best for:
COMPLETE LIST OF INTEGRATIONS
Strengths
Tons of custom elements

Very sleek & fast

Builds membership sites

Affordable
No native payment system

No template switching
There are many ways to build a nice website for your online business in 2022. But not all of them are equally effective and affordable.
Enter OptimizePress.
This seemingly simple plugin for WordPress is more than meets the eye. It offers tremendous functionalities for building membership sites and collecting payments. Plus, it integrates with your favorite email marketing tools and shopping cart apps.
Read our thorough OptimizePress review below to see how you can leverage its features to boost your ROI and scale your business.
What Is OptimizePress?
OptimizePress is a landing page builder and conversion optimization solution. It has tons of automation tools and powerful templates, so it caters to an extensive range of marketers.
From eCommerce stores to membership pages, the OptimizePress website builder assists you in creating all sorts of business websites.
Plus, it puts everything you need in one place—the OptimizePress dashboard—the command center of all marketing and sales operations.
This way, you can manage and monitor all critical metrics of your sales workflow, design new marketing campaigns, and run them seamlessly.
Let's see how you can use and navigate all these functions.
Ease of Use
The OptimizePress page builder employs drag-and-drop functionality for effortless customization.
You won't need HTML or coding experience to design effective sales funnels. You can have your landing pages and email campaigns up and running in a few minutes.
From the OptimizePress dashboard, you can make quick changes to the campaigns and tweak the funnels as you see fit.
All these processes are a breeze—you only need a few days to get used to the platform. The UI is intuitive, user-friendly, and simple, even for beginners.
What's more, the OptimizePress landing page templates take the guesswork out of funnel building. This allows you to focus on the more creative parts of digital marketing.
Last but not least, you can count on OptimizePress' informative resources for support and valuable tips and tricks.
OptimizePress Features
To give you an overview of OptimizePress' look and feel, Web Tribunal evaluated its key features and quirks below.
OptimizeBuilder & Templates
The OptimizeBuilder makes funnel creation seamless. It allows you to create landing pages with OptimizePress in real-time. You can edit, update, and save your work instantly with it.
Plus, you get over 40 pre-made landing pages with the option to add opt-in forms. In total, OptimizePress provides more than 250 templates for all types of pages.
By far, the most performant landing pages are designed for WordPress. They boast short loading times, great speed, and SEO-friendly formats.
Custom Elements
OptimizePress includes a set of customizable elements for your funnels for higher conversion rates and lead generation.
You can enrich your OptimizePress page with CTA buttons, opt-in boxes, images, and even audio players. The opt-in forms are exceptionally well-designed, prompting visitors to subscribe to your email list elegantly.
OptimizePress doesn't have an app, but the page you create with it are fully mobile-optimized.
OptimizePress Webinar Pages & Sales Pages
OptimizePress's rich library includes more than just landing page templates. It also offers webinar pages and sales funnels—all highly customizable, easy to set up, and with excellent loading times.
The webinar pages are particularly useful for course creators. You can add registration and Thank You pages and rooms to drive more participants.
To complete the webinar package, OptimizePress offers integrations with Zoom and WebinarJam.
Membership Sites
If you're a course creator, you'll love this.
OptimizePress provides the tools to build the ultimate membership site and collect money from your students.
As always, you can customize everything on the templates—from font size, rows, and columns to video players and icons.
Checkouts & Payment Plugins
Once you've sealed the deal with a customer, you need a way to collect money from them. This is where the OptimizePress checkout forms and templates come into play.
The checkouts are fully customizable, similar to the OptimizePress opt-in forms and pages. Plus, they let you add order bumps and one-click upsells to increase your revenue.
OptimizePress connects with Stripe and accepts all major credit cards. Lastly, it provides a "Stats Dashboard" where you can monitor sales.
OptimizePress Integrations
OptimizePress integrates with tons of third-party apps that facilitate marketing and workflow management.
For example, you can connect with ActiveCampaign, which adds more email marketing automation functions. You can use ConvertKit, Emma, MailChimp, or MailerLite for the same purpose.
When it comes to eCommerce and funnel building, Drip, Keap, and Ontraport can help you a lot.
Finally, to make up for its shortcomings, OptimizePress integrates with CRM software like FluentCRM, iContact, or BirdSend.
And don't forget the above-mentioned OptimizePress integration for shopping carts—Stripe.
Analytics
The most noteworthy OptimizePress conversion tracking tool is the Metrics Dashboard. This comprehensive visual board displays relevant stats, such as opt-in rates and sales revenue.
You can track your ROI and visitor engagement and adjust your actions based on real-time analytics.
Best of all, you can use the A/B testing tool to compare different versions of your sales funnels. Then, you can choose the one which performs best.
Plans & Pricing
Our OptimizePress review reached the elephant in the room - the pricing structure.
OptimizePress doesn't offer a free trial. However, it does provide a 100% no-risk guarantee for 30 days. You can ask for a refund and get all your money back if you're not satisfied.
And how about the OptimizePress plans? Let's see.
The basic package includes, as the name suggests, the essential tools for digital marketing: -OptimizeBuilder for creating unlimited landing and sales pages -Lead management and traffic analytics -250+ conversion-optimized templates -30+ integrations -Product updates and new features -Email support This bundle is suitable for individuals with one personal website.
For this OptimizePress cost, you get lots of extra features, such as: -OptimizeFunnels—a "done-for-you" library of pre-built funnels -OptimizeCheckouts for accepting and collecting payments -OptimizeLeads—the opt-in form software -Split testing -Metrics Dashboard for analytics -OptimizeUrgency—creating a feeling of "scarcity" of your products -Premium templates This package caters to larger teams with up to 20 personal sites.
The price of this OptimizePress plan is steep, but it comes with premium features. It's geared toward large agencies that build sales funnels for clients. While the previous plans are for personal use, this one allows you to create sites and funnels for up to 20 clients. Otherwise, it includes the same features as the Suite package.
Support
We conducted extensive research and read numerous OptimizePress reviews to assess the quality of support.
Unfortunately, we noticed a few drawbacks.
For starters, the company doesn't offer phone support. You can contact the OptimizePress customer service only via the ticketing system. That's quite typical for many WordPress plugins but a bit odd for such an expensive service.
What's more, to submit a ticket, you need to go through multiple steps and forms.
First, you need to choose the type of inquiry (billing, refund, etc.). Then, you fill in your contact information, and finally, you type your message.
When listing the service's pros and cons in their OptimizePress reviews, users often criticize the support team. In fact, most opinions about the quality of customer service are negative.
Luckily, OptimizePress also offers a comprehensive knowledge base. It contains multiple guides, video tutorials, and detailed documentation on a variety of topics.
We received a helpful answer relatively fast, but it is obvious that the support has room for improvement.
OptimizePress Reputation
OptimizePress is not among the most popular funnel builders in the industry. This is demonstrated by the relatively small number of OptimizePress reviews from customers.
That said, its ratings on user opinion platforms are mostly positive.
On G2, for instance, the service has 3.9/5 stars aggregated from 2 reviews. Its rating on Capterra is slightly higher—4.4/5 based on 39 customer comments.
Most people praise OptimizePress' high value-for-money, split testing, blogging tools, and ease of use.
However, some report frequent software bugs. One user even called it "the worst WordPress plugin out there."
Although these extreme claims are scarce and often exaggerated, such complaints are not an isolated occurrence.
We also looked for OptimizePress Reddit reviews to check what Redditors think about the service. However, what we found was far from conclusive.
A few users render the service a promising alternative to reputable competitors like ClickFunnels or Thrive. None of them left a detailed review, though.
Who Is OptimizePress For?
OptimizePress is a solid tool for building and customizing different types of funnels, sites, and pages. It's a practical, mid-range solution for digital marketers, course creators, and consultants.
That said, some users complain in their OptimizePress reviews that the platform is a bit buggy at times. Another downside is the subpar customer service.
None of these cons are serious enough to outweigh the pros, though. OptimizePress is a great tool to help you grow your business and increase your profit.
Alternatives of OptimizePress
In this section, we compare the OptimizePress website builder to some of the most renowned solutions on the market.
Kajabi vs OptimizePress Review
Kajabi is more renowned than OptimizePress. What's more, it boasts some features that its counterpart lacks, like advanced email marketing automation.
Although you can use both to create membership sites and webinars, Kajabi is better at that. OptimizePress, however, fights back with more integrations and lower rates.
GrooveFunnels vs OptimizePress Review
GrooveFunnels provides CRM and email campaigns automation tools. In contrast, OptimizePress' area of specialty is pre-built funnels and page templates.
That said, they are both reliable and affordable solutions, so it all comes down to your needs.
Systeme vs OptimizePress Review
These two services are quite similar. They both provide pre-made funnels and templates. However, Systeme is bigger on marketing campaign automation. Plus, it has an affiliate management program.
OptimizePress fights back with more integrations. Moreover, Systeme isn't big on analytics, while OptimizePress connects with Google Analytics and has native tracking tools.
Final Verdict
OptimizePress has a rich collection of pre-built templates for sales funnels, landing pages, and webinars.
With it, you can add opt-in forms, expand your mailing list, and ultimately drive more conversions. The service also allows you to design membership sites and set up payment plugins.
Besides, the WordPress plugin makes up for its limitations with its numerous integrations with email autoresponders and automation tools.
Lastly, it displays all analytics, such as click-through rate and revenue, on the Metrics Dashboard.
FAQ
No, OptimizePress doesn't offer a free trial or plan.
The good news is you can get a full refund within 30 days of buying the product if you're not satisfied.
Check out the OptimizePress pricing section above to learn more about its price and features.
Yes. OptimizePress is a functional and trustworthy solution. To find out more about its features, read our in-depth OptimizePress review above.
Is OptimizePress legitimate?
OptimizePress is a legitimate service. There's no reason to suspect it's a scam—not even a single allegation in user reviews.
Better yet, it was recently updated. Now, you can use the new and improved OptimizePress 3.0.
Is OptimizePress worth it?
It depends on your business goals and needs. If you're looking for a cheap and easy yet professional way to build a website, OptimizePress is an excellent option.
If you want advanced automation, CRM tools, or more granular lead nurturing, you might be better off with other solutions, such as Kartra or Keap.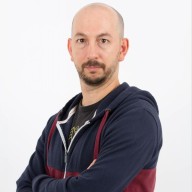 Nick Galov
Unaware that life beyond the internet exists, Nick is poking servers and control panels, playing with WordPress add-ons, and helping people get the hosting that suits them.