Kartra Review—All-in-One Software That Makes A Difference
Are you sick of using different apps for every aspect of your business? Kartra combines email marketing with sales automation tools, landing page builder, and more. It can even help you organize your resources and workflows. To learn how to reap all these benefits, read our in-depth Kartra review below.
Free:
$1 trial for 14 days
Drag and drop editor:
Yes
Landing pages:
100 templates
Integrations:
MailGun, ElasticEmail, Braintree, PayPal, Google Calendar, Zapier
Visit Website
Best for:
MOST ROBUST SET OF FEATURES
Strengths
Shared sales funnels

Lead scoring and tagging

Kartra Agency

Solid affiliate program
Somewhat cumbersome

Mixed and scarce reviews
There are two essential tools businesses need to connect to their customers.
The first is the website—an attractive and convenient way to present and sell your product.
The second is the marketing strategy—how you advertise your product to generate leads and gain new prospects.
In this Kartra review, we provide a detailed overview of a service that can help you with both.
Keep reading to find out how it does that and what else it offers.
What Is Kartra?
Kartra is an online business solution that handles lead management and increases conversion rates through email marketing. It makes funnel building a breeze by using intuitive drag-and-drop techniques.
You don't have to be a programmer to launch powerful and attractive sales funnels. Kartra offers a suite of advanced tools to help you with that.
With it, you get automated email campaigns, affiliate management systems, and much more.
And if you don't find a feature you need, one of the many Kartra integrations will surely provide it.
These are but a few of the delightful features that await you.
Read on to learn about the rest of them!
Ease of Use
Kartra is one of the most intuitive marketing tools in the industry. Judging by the numerous positive comments we came across in Kartra reviews, we aren't the only ones who think so.
For starters, the platform has an extremely simple and streamlined design and interface. Although it boasts lots of features, it remains fairly easy to navigate.
Kartra facilitates lead generation and visitor engagement, doesn't require HTML, and automates numerous actions.
What's more, you can design multi-step campaigns in just a few clicks thanks to the simple "If – Then" automation system. But more on that later.
Kartra doesn't have an app, so you don't have to download anything. The company prides itself on being pure cloud software—secure and easy to use.
What's more, the onboarding process is headache-free. Kartra provides useful video tutorials along the way. Once you subscribe, you will get access to a plethora of videos and written resources.
If you don't have an account, you can still use the company's documentation and the extensive training center called "Kartranaout."
Kartra Features
In this section, we discuss the main functionalities of the Kartra software.
CRM & Lead Management
With Kartra, you can seamlessly manage your leads and move them through the sales funnel.
How does it do that?
With the help of the handy "Lead Tagging" feature. It allows you to attach labels to your leads—for example, "free prospect," "cold lead," "paid customer"—to organize them better.
Next, with the "Lead Scoring" option, you can assign scores to your prospects to reflect their position in the funnel.
These tools provide valuable insights and help you detect breaking points. Besides, you can connect Google Analytics to Kartra and use its insights to make informed decisions.
Funnels & Campaigns
Kartra has a unique approach to funnel building. It gives you several opportunities to choose from.
The first option is to create a funnel from scratch. For that purpose, it offers advanced page builders, sequence generators, and automated emails.
The second is to import campaigns premade by Kartra's marketers. Some notable examples of the so-called plug-and-play campaigns include "Four Day Cash Machine," "The Book Publisher Model," and "Quick Launch campaign."
What's more, you can upload your funnels and share them with fellow marketers.
Kartra Landing Pages & Templates
The backbone of every successful sales funnel is the page builder. Luckily, Kartra offers over 500 templates for pages and sections.
Better yet, you can easily customize your Kartra landing page with the drag-and-drop method. What's more, you can customize fonts, colors, and logos to make your brand more appealing.
Alternatively, you can start with a blank canvas and build a page from scratch.
Lastly, if you don't have your own domain, you can use Kartra's hosting services to publish your page. However, this means that your domain name will include Kartra.com.
Email Marketing
Kartra automates nearly every aspect of your email marketing campaign. It provides a myriad of email templates, custom tags, and powerful user behavior analytics.
The If-Then automation system allows you to preset the rules for sending follow-up emails. These can be in response to certain customer behaviors or assigned tags, for example.
Moreover, the Kartra software offers excellent A/B testing capabilities. This means you can launch multiple versions of an email or SMS campaign simultaneously and compare the results.
Kartra automates all these operations and more. That said, you still have control over them and can make adjustments at any point.
Shopping Carts & Checkouts
Kartra allows credit card and PayPal payments.
You can customize Kartra's checkout pages and forms based on your pricing structure. You can set up recurring payments, subscriptions, or one-time purchases in a few clicks. In addition, you can handle coupons and discounts with the same ease.
Whether you choose a single-step vertical checkout or a multi-step horizontal form, Kartra lets you sell unlimited products and services. Plus, you can tag your buyers and even enable one-click upsells.
Kartra Calendars
This Kartra CRM functionality facilitates workflow management and communication within the company and with customers.
From the platform's native calendars, you can schedule and organize meetings and see all your appointments in one integrated dashboard.
Kartra Membership
This feature-rich service even allows you to build a knowledge base or a client portal for your customers. This tool is perfect for businesses that sell online courses and educational materials.
You can set different membership tiers, provide multiple access options, and charge your customers accordingly.
To make your content even more accessible, the Kartra software lets you share videos, written articles, and audio files.
Analytics
Kartra employs real-time analytics to keep you updated with your conversion optimization efforts and email open rates. Plus, it lets you monitor click-through rates and compare the result of your split tests.
In addition, you can design surveys and quizzes and even add videos and images to them. That way, you can ask the questions which Kartra doesn't include in its analytics.
You can get information specific to your audience and design better-targeted campaigns.
Kartra Integrations
Kartra offers 20 native integrations. We outline some of the most notable ones below.
For instance, you can boost your email marketing using the MailGun and ElasticEmail integrations.
Platforms like Braintree and PayPal will facilitate payment processing. Google Calendars will improve your workflow and time management efforts.
Last but not least, Zapier will give you access to numerous other apps.
Other Features
As you've probably gathered, Kartra offers more than just landing page templates. It's an all-in-one marketing tool with unique features.
For example, Kartra Agency enables you to manage customer accounts. In addition, in the Marketplace, you can share your funnels with the Kartra community.
But that's not all, for the company provides an affiliate program you can offer to your customers.
With it, you can incentivize your clients to sell your products, track their progress, and reach your milestones quickly.
Plans & Pricing
Kartra's pricing structure includes four paid packages and an almost free trial. We say "almost" because it costs $1 for 14 days. Although this is a decent offer, it isn't clear which features you can test with it.
Plus, you can't find Kartra's trial offer on the website. It appears in a pop-up window some time after you enter the website. Admittedly, this lack of transparency is a bit disappointing.
Still, the Kartra plans are packed with features. Let's see what they include:
Pricing Plans
Add-ons
Regardless of your plan, you can get one of the following add-ons:
Additional domains
Extra bandwidth and emails
More Kartra integrations and API
Last but not least, Kartra offers a 30-day money-back guarantee. This allows you to test the service with peace of mind and get a refund if you're not satisfied with it.
Support
Next in our Kartra review, we discuss the quality of customer service and how you can access it.
Kartra provides extensive guidance and informative resources to its website visitors. For instance, every section displays a short video tutorial on top.
You can also access the Documentation section and the Kartranaut training center even if you don't have an account. In addition, the support page displays a thorough FAQ section for quick answers to common queries.
Alternatively, you can directly contact Kartra's customer service via phone, chat, or the ticketing system.
At the bottom of every page, you can find the company's phone number and physical address.
There, you will also see the "Helpdesk" link that will send you to the "Support" section. It displays the above-mentioned resources and links to the chat and ticketing system.
Kartra Reputation
In this section, we look at Kartra reviews by users to gauge the service's overall reputation.
The company might not be among the most popular solutions, but it has decent ratings. For instance, it has 44 reviews from independent users and a 4/5 rating on G2.
On Capterra, the number is slightly higher—125 reviews listing Kartra's pros and cons. The overall score is also more flattering—4.5/5 stars.
Most users love the completeness and interconnectivity of the platform's features and its useful video tutorials. In fact, some even prefer it to its most notable competitors: "I think it's better than Infusionsoft and Clickfunnels!"
The most frequent complaints revolve around the large number of features, which can overwhelm some users. Another dissatisfied customer criticized the UI's sub-par speed: "Extremely buggy, constant issues, slow loading pages,…"
Next, we searched for Kartra Reddit reviews. Most mentions of the service are questions about its functionality. For example, one user asks the community whether Kartra is a SEO-friendly tool.
In another Kartra Reddit review, a customer praises the well-designed email templates. Meanwhile, others address the company's lack of popularity: "I can't figure out how Kartra is a thing. There's hardly anything on YouTube whatsoever, even fewer blogs."
All in all, Kartra reviews are mixed. Still, the pros outweigh the cons.
Who Is Kartra For?
Kartra is an extremely efficient and simple all-in-one marketing tool. It can streamline your workflow and improve your campaigns, especially if you own a small or midsize business.
Kartra's main advantage is that it secures connectivity between its numerous functions. It combines advanced analytics, lead tracking, and email campaigns under one roof.
Not to mention the functional checkout forms, membership features, and the affordable Kartra cost.
That said, its large number of features means it has a steeper learning curve. This can also yield slower loading speeds and a slight feel of sluggishness of the user interface.
Still, Kartra brings great value for money and helps you increase your bottom line.
This alone is enough to give it a try.
Alternatives of Kartra
In this section of our 2022 Kartra review, we compare the service to some of its most reputable alternatives.
Kajabi vs Kartra Review
As we mentioned above, you can use Kartra to sell courses and educational materials. This is what the "Membership" feature is all about.
However, Kajabi has the edge here—hosting online courses is its main area of expertise. That said, it is known for its costly services, starting at $119 per month.
GrooveFunnels vs Kartra Review
GrooveFunnels is more of a sales automation tool than a marketing platform. Kartra is a little bit of both.
That said, GrooveFunnels is more accessible, as it offers a free funnel builder and is easier to use. Kartra fights back with the provision of lead management tools and CRM.
Keap vs Kartra Review
Now, these two are like peas in a pod. Both combine CRM, email marketing, and page-building tools in one comprehensive platform. This resemblance is also mentioned in several Kartra reviews.
Still, there are a few key differences.
Keap is cheaper, but Kartra offers some add-ons that its counterpart lacks, such as Kartra Agency, the membership features, and the Marketplace.
Final Verdict
As our Kartra review comes to an end, we'd like to revisit some of the most important functionalities of the service.
For starters, it helps you manage your leads and assign labels to them seamlessly.
Plus, it gives you the tools to create high-converting funnels and share them with fellow marketers. Last but not least, it enables you to provide informative resources to your clients.
What else can you desire from an all-in-one marketing solution?
Well, Kartra can improve upon some aspects, such as speed and user-friendliness. Besides, we hope to see more consistent customer feedback.
Still, we're quite satisfied with the service as it is. Hence, we give Kartra its deserving place among the best lead tracking and funnel-building platforms.
FAQ
No, Kartra is not a free service. Its paid plans start at $79 a month. It offers a $1 trial for 14 days, though.
Check out the "Pricing" section of our Kartra review above for the full pricing list.
Yes, Kartra is a perfectly legitimate and reliable provider. It was launched in 2018 and has been helping businesses streamline their workflows ever since.
Yes, Kartra is a functional solution. It offers email marketing, landing page and funnel building, and even workflow management features.
Kartra can be a welcome addition to your marketing and CRM toolbox. How you'll use it depends on your goals and organizational structure.
That said, with its powerful analytics, convenient automations, feature-rich offering, it's suitable for nearly every user.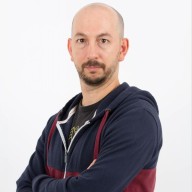 Nick Galov
Unaware that life beyond the internet exists, Nick is poking servers and control panels, playing with WordPress add-ons, and helping people get the hosting that suits them.
Leave your comment
Your email address will not be published.