The idea of combining sales automation with email marketing and in-depth analytics is not new. GrooveFunnels is an all-in-one solution for online business management and marketing that delivers impressive service levels. Read our full GrooveFunnels review below to see where it excels and falls short.
Drag and drop editor:
Yes
Integrations:
MailerLite, Gmail, WordPress, Zapier, and more

Visit Website
Best for:
UP AND COMING SALES BUILDER
Strengths
Free plan

Many integrations

Actionable analytics

Good scalability
Still in development

A slight learning curve
A mighty struggle in digital marketing is to find an all-in-one solution with a robust feature set.
Luckily, the founder of GrooveFunnels—Mike Filsaime—created the ultimate all-in-one conversion optimization solution for businesses of all types.
In this GrooveFunnels review, we take you through the main features of the service, its strengths and weaknesses, and much more.
Read on to see if GrooveFunnels is the right tool to achieve your goals.
What Is GrooveFunnels?
GrooveFunnels is an online business administration solution that handles sales automation and email marketing.
But in reality, it does much more than that.
It can help you with affiliate marketing, collecting money from your customers, designing powerful landing pages, and creating intuitive funnels.
Let's see how easy the entire process really is.
Ease of Use
GrooveFunnels doesn't have an app.
It's an entirely web-based solution with a streamlined and intuitive platform that allows you to manage complex operations from anywhere.
Its drag-and-drop builder enables you to create top-notch funnels without any coding.
Plus, it integrates with tons of other apps to further increase your conversion rate. All key operations unfold automatically and intuitively, yielding a hassle-free user experience.
The GrooveFunnels software's functionalities are many and multifaceted. On top of that, every tool is highly customizable and flexible.
But here's the catch:
This can lead to a steeper learning curve than that of a free funnel builder, for example.
This is partly explained by GrooveFunnels' recency on the market—the platform is still developing. As a result, some features are buggy or incomplete, as several users point out in their GrooveFunnels reviews.
The good news is that improvements are developed and rolled out constantly.
Another notable aspect is the lack of personalized training.
Given the complexity of the platform, some onboarding assistance would be helpful. However, the developers are still focused on fine-tuning the system.
Even so, you can gradually get the gist of every function on your own. Once you get used to the interface, navigating it is a breeze.
Plus, you will find tons of informative resources and guides in the GrooveDigital Academy and the Support section.
GrooveFunnels Features
In this section of our Groove.cm review, we focus on the main features of the service.
GrooveFunnels Landing Pages & Funnel Building
GrooveFunnels' claim to fame is its funnel-building capability.
The platform enables you to design landing and upsell pages in just a few clicks without any HTML input. This is particularly useful for users without a web development background.
You can choose one of GrooveFunnels' landing page templates. This will save you a lot of time and make your brand more professional-looking.
On top of that, you get free hosting, unlimited domains, pre-made wireframe blocks, and SEO-friendly templates.
Sales Management
GrooveFunnels has a comprehensive sales dashboard where you can monitor all relevant metrics. There, you can switch between "Vendor" and "Affiliate Marketer" and track your performance in each role.
The latter allows you to participate in Groove's affiliate program. From the dashboard, you can check your earnings from the people you've referred to Groove's services.
"Vendor" helps you sell your products. You can set up your pricing structure, build user-friendly checkout carts, and add promotional assets to support your affiliates.
With this option enabled, the dashboard displays your sales statistics.
Shopping Cart
GrooveKart is perfect for ecommerce store owners and other digital marketers.
With this feature, you can create GrooveFunnels checkout pages and enjoy detailed analytics on your conversion rates.
Plus, you can customize every step of the checkout process and manage shipping using GrooveFunnels' automation systems.
Needless to say, there are lots of templates and pre-made blocks waiting to be explored.
Email Marketing
Although GrooveFunnels is not as focused on lead management as other competitors, it still offers some useful marketing tools.
Take, for example, GrooveMail. This feature, praised in many GrooveFunnels reviews, is an email autoresponder designed to automate your marketing campaign.
With it, you can easily create newsletters and attractive emails.
It also shows you open and clickthrough rates, so you can make ongoing changes to your campaigns.
Affiliate Program
GrooveFunnels provides an entire platform with promotional tools and coupons. From it, you can also monitor visitor engagement and commission rates.
Best of all, when a user creates an account at your suggestion and upgrades to one of the paid GrooveFunnels plans, you receive a commission.
GrooveVideo
GrooveVideo is a platform, which allows you to upload video content and play it to your customers. You can choose between several customizable video players.
What's more, you can insert an opt-in form in your videos, making it easier for customers to reach you. Last but not least, GrooveVideo offers a suite of actionable analytics, such as views, watch time, and impressions.
GrooveFunnels Integrations & Apps
GrooveFunnels markets its native tools more as stand-alone apps than features of the same service.
That's where the many different names come from—GrooveDesk, GrooveAffiliate, GrooveSell, GrooveKart, and so on.
These tools are particularly designed to replace specialized software, such as MailChimp, Shopify, ClickFunnels, or Vimeo.
On top of that, it integrates with other valuable tools, including Gmail, Google Sheets, and MailerLite.
It also connects to Zapier, which gives you direct access to WordPress and many other apps.
Analytics
This is another feather in GrooveFunnels' cap. The platform provides various reports and analytics, different for every app.
For example, the GrooveFunnels landing page builder allows you to track website visitors and gauge consumer behavior.
GrooveSell offers you insights into sales metrics, number of signups, commissions, and more.
Lastly, GrooveFunnels integrates with Google Analytics. With it, you can get even more detailed insights and improve your marketing strategy.
Upcoming Features
At the time of writing this review, GrooveFunnels' developers are working on an additional suite of noteworthy tools.
The soon-to-be-released features will enable a more granular approach to digital marketing.
A few of the new tools include:
GroovePipe—

GrooveFunnels' CRM

system

GrooveDesk—support for your customers

GrooveQuiz—quiz builder

GrooveMarketplace—sharing and finding products from other users

GrooveWebinars—hosting and streaming webinars
You can check the rest on the official website.
GrooveFunnels Pricing
GrooveFunnels offers a 100% free lifetime plan that includes a great deal of useful features.
It contains all the basics of online sales and marketing. Still, it's quite limited compared to the paid plan.
Let's see what each one offers:
Pricing Plans
This package offers free sales funnel software, sales dashboard, affiliate program, and brand website builder with free GrooveFunnels hosting. Some of the soon-to-be-released apps included are the CRM system, SEO-oriented blogging platform, membership sites for selling online courses, and automated webinars. It allows up to 500 contacts, five page templates, 5,000 emails, and 100 members of your online course.
You can set up five custom domains with up to 250 pages in total and attract customers with up to 50,000 monthly emails. Five team members will have access to this abundance.
Now, this one is a bit tricky. The cost of the GrooveFunnels Pro plan includes unlimited access to all features described in this article, including the hosting of unlimited pages, webinars, team members, and much more. It is good for up to 30,000 customers
GrooveFunnels Customer Service
As we mentioned, GrooveFunnels doesn't offer hands-on training like many of its competitors do. That said, it provides plenty of resources.
GrooveFunnels neatly organizes its informative content under the GrooveDigital section on the website. You can access this page by clicking on the "Get Support" link at the bottom of the Home page.
There, you will find tons of guides, videos, FAQ sections, and information about the company's support channels. You can contact the reps via email or live chat or submit a ticket.
What users praise the most in their GrooveFunnels reviews is the comprehensive knowledge base. You can find answers to most of your questions there.
GrooveFunnels Reputation
Evaluating GrooveFunnels' online reputation turned out to be more difficult than we anticipated. But given its recency on the market, the small number of user reviews is not surprising.
On G2, for instance, there are only six GrooveFunnels pros and cons reviews. The overall rating is great—4.5/5—but the number of comments is simply too small to yield conclusions.
Next, we looked at GrooveFunnels' profile on Capterra. The company boasts a 4.5/5 rating based on a slightly higher number of user reviews.
Most praises refer to the wide range of features and the warmth of the Groove community: "They have a wonderful community of like-minded people who believe in helping others to grow alongside them."
The very few complaints that we found revolve around the occasional bugs that we mentioned. These, however, are expected to be sorted out as the developers optimize the software.
Finding a GrooveFunnels review on Reddit wasn't easy either.
Still, the few comments that we did find were positive. It seems like even the most skeptical users appreciate the service.
Who Is GrooveFunnels For?
All in all, we can describe GrooveFunnels with two words—extremely promising.
We have all the reasons to believe that the platform will improve substantially over time. It is already an effective tool for online business management.
It caters to all types of marketers, although its features are mostly geared toward growing businesses.
Still, solo bloggers and smaller marketers can also use its tools, like the handy GrooveFunnels WordPress integration available through Zapier.
The bottom line is, GrooveFunnels is a great addition to your 2022 online marketing arsenal.
Alternatives of GrooveFunnels
In this part of our GrooveFunnels review, we compare the service with three similar solutions.
Let's see how GrooveFunnels stacks up against some of the top online marketing solutions:
Kartra vs GrooveFunnels Review
GrooveFunnels was launched by the founder of Kartra, so it's no surprise we find email marketing, funnel builders, and robust analytics at the core of both services.
The main difference is that GrooveFunnels is still in its test phase. Kartra, on the other hand, is already very popular among end-users.
Besides, it handles lead management, unlike Groove.
Keap vs GrooveFunnels Review
Keap is also similar to GrooveFunnels in many ways. For starters, they are both very comprehensive solutions. Plus, they have pretty much the same function.
That said, GrooveFunnels offers free sales funnel builders. In contrast, Keap's pricing starts at $79 per month.
10 Minute Funnels vs GrooveFunnels Review
These two solutions couldn't be more different.
GrooveFunnels puts a big emphasis on analytics, affiliate marketing, and membership sites. 10MF, on the other hand, specializes in providing page templates and setting up streamlined funnels.
In addition, the latter has more similarities with the biggest funnel builder out there—ClickFunnels.
Final Verdict
Before we end this GrooveFunnels review, let's go over the key pros and cons of the service again.
GrooveFunnels is a rising star in the landscape of online marketing solutions and conversion intelligence tools. Its endless feature list includes powerful automation, sales management functionality, and much more.
That said, it needs some improvement in the usability department. Still, given that it's in its development phase, that's bound to happen.
All in all, it's a promising solution to add to your marketing toolbox in 2022.
FAQ
Yes. The company offers a free plan which includes all the essentials. Still, it is way more limited than the paid package.
To see more, check out the Pricing section of our GrooveFunnels review above.
Is GrooveFunnels legitimate?
Yes. The service was launched by the former founder of Kartra, which adds an extra layer of credibility.
Yes, absolutely. The service is functional, although not entirely optimized yet.
Is GrooveFunnels worth it?
GrooveFunnels can be an excellent alternative to Kartra or other more expensive solutions.
It's suitable for all entrepreneurs who want to take their online business to the next level.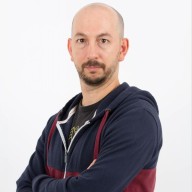 Nick Galov
Unaware that life beyond the internet exists, Nick is poking servers and control panels, playing with WordPress add-ons, and helping people get the hosting that suits them.
Leave your comment
Your email address will not be published.